The Patriots' offense has endured major struggles in recent weeks in particular, and the team's top producer is now in line to miss time. Running back Rhamondre Stevenson is expected to miss multiple weeks due to a high ankle sprain, ESPN's Adam Schefter reports.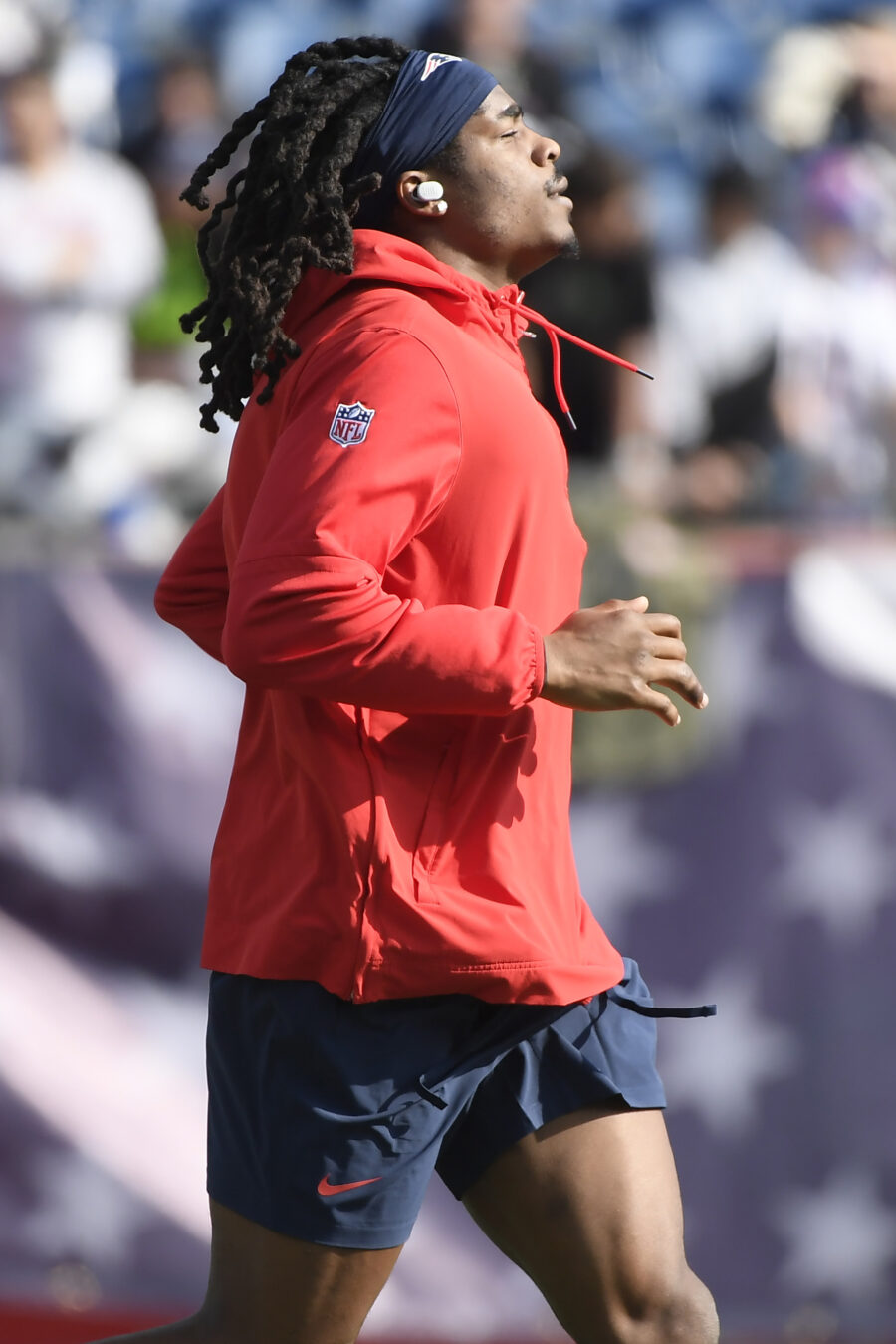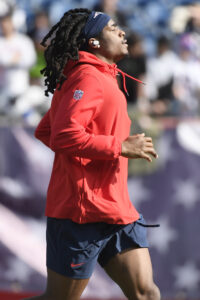 Stevenson exited New England's 6-0 loss to the Chargers in the first quarter and did not return. Today's update will no doubt sideline him for at least the team's upcoming Thursday night game against the Steelers, and any additional missed time will deal a blow the the Patriots' ground game. Stevenson comfortably leads New England with 619 rushing yards.
The 25-year-old has also logged a team-leading 38 receptions as the Patriots have struggled mightily to generate a consistent passing attack. Stevenson has recorded 238 yards through the air while scoring four touchdowns on the ground. His absence will interrupt his third season with the team (and second as the clear-cut lead back) while forcing New England to rely heavily on Ezekiel Elliott for the time being.
The latter joined the Patriots after a lengthy free agent period which came about from his long-expected Cowboys release. Elliott's incentive-laden deal set him up for a backup role on a team which (even before experiencing the quarterback uncertainty which has transpired) was expected to use a run-heavy approach. The former rushing champion has posted 429 yards and a pair of touchdowns on 112 attempts, good for an average of 3.8 yards per carry. The latter figure figure sits only slightly lower than Stevenson's, but Elliott will now be tasked with a larger workload than he has previously handled this season.
The three-time Pro Bowler logged a season-high 17 carries on Sunday after Stevenson went down. After New England received some interest in Elliott in advance of the trade deadline, no serious negotiations took place and he remained with the Patriots as a result. Receiving an extended RB1 look late in the year could help Elliott boost his free agent stock ahead of the offseason. The missed time for Stevenson, on the other hand, could hurt his value on a new deal, something he will be eligible for this spring.
New England has mustered only 13 points across the past three games, as the team has struggled through poor quarterback play with both Mac Jones and Bailey Zappe under center. Regardless of which passer suits up on Thursday, they will not have the benefit of a healthy backfield.