One season removed from an 18.5-sack performance on the Bears, veteran pass rusher Robert Quinn may struggle to find his way to a new team for the 2023 NFL season. According to Blair Sabol and Kevin Bilodeau of WCSC5 in Charleston, Quinn was arrested Tuesday night and is facing multiple charges stemming from a hit-and-run incident that took place that evening.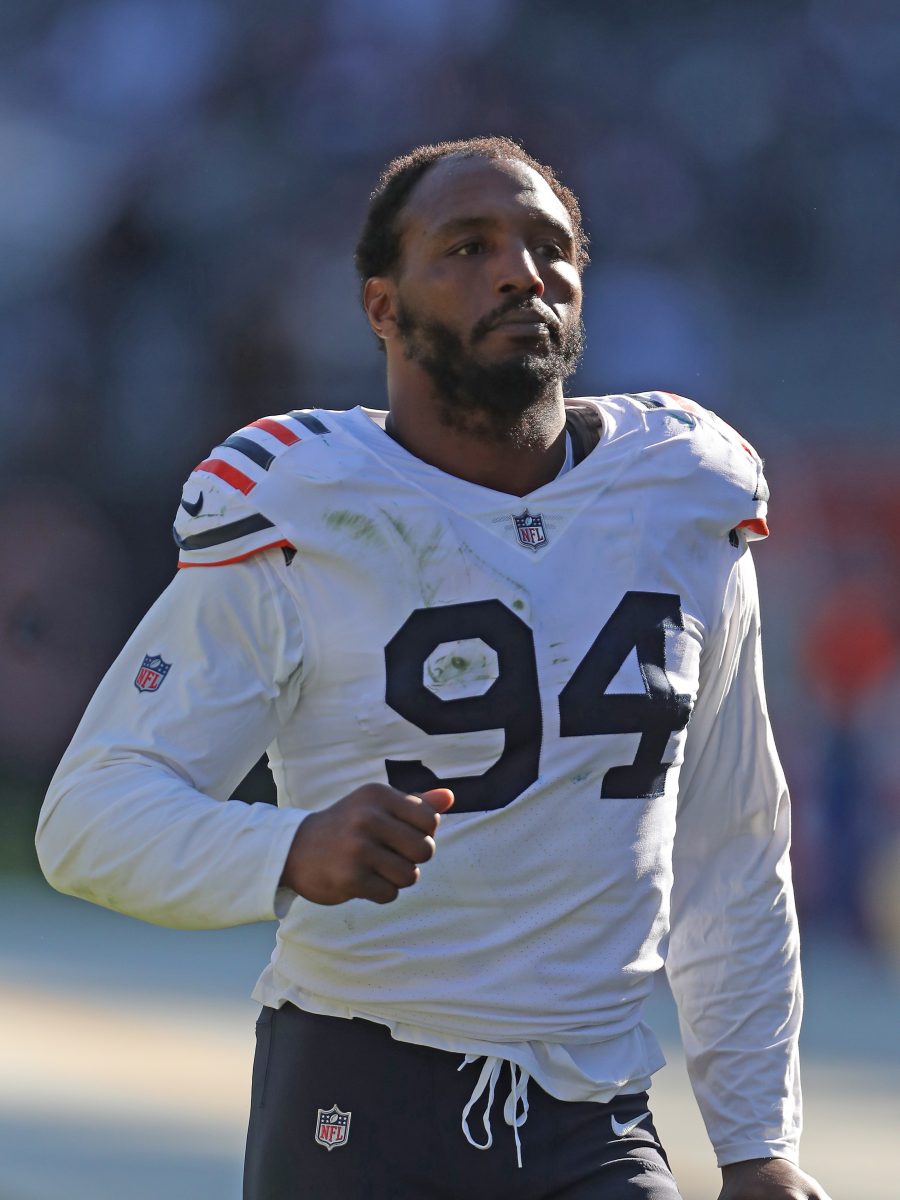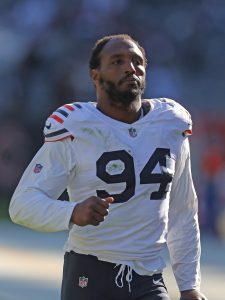 This isn't Quinn's first run in with the law. Back in 2012, Quinn was behind the wheel during a single-car crash in Missouri that led to him being charged with Driving While Intoxicated and driving without insurance. He ended up pleading guilty to reduced charges of Failure to Exercise a High Degree of Care a month later and paid a nominal $277 fine.
Technically not a legal incident, Quinn also was disassociated from the University of North Carolina at Chapel Hill in 2010 after lying about receiving travel accommodations and jewelry as an amateur in college, leading to his ineligibility to play for the NCAA and an eventual early declaration that he would go to the NFL. Despite sitting out his entire junior season due to the incident, Quinn still ended up getting drafted in the first half of the first round in 2011 by the Rams. He also received a two-game suspension in 2019 for violating the league's performance-enhancing drug policy.
This most recent incident was reported by neighbors of a South Carolina community who reported that they saw Quinn hit four cars, a gate, and a light post. Afterwards, he reportedly left his vehicle and attempted to bribe one of the vehicles' owners with offers of beer and new cars on his own dime. That conversation reportedly detiorated into an altercation during which Quinn allegedly slapped the woman twice.
Quinn is being charged with a hit and run with someone in the vehicle, four hit-and-runs that were unintended, striking a highway feature, and 3rd degree assault and battery. The responding officer on the scene reportedly found an opened container of alcohol in the vehicle, but it doesn't appear that any alcohol-related charges were applied. He was granted bonds in the amount of just over $7K.
Quinn's playing career has been a rollercoaster ride of late. After ending his time with the Rams and being traded to Miami, Quinn was riding a four-year streak of failing to amass a double-digit sack total. A strong 11.5-sack season in Dallas, after being traded from the Dolphins, led to a strong five-year, $70MM contract with the Bears in 2020. After a disappointing two-sack debut season in Chicago, Quinn recorded his second-highest career sack total the following year.
Midway through the third year of his new contract, the Bears traded Quinn once again, this time sending him to the Eagles. Upon arriving in Philadelphia, the Eagles voided the final two years of his contract on a mutual decision that would send Quinn to free agency at the end of the season. He was placed on injured reserve late in the year before receiving arthroscopic knee surgery. He returned in time for the playoffs, though, contributing minimally to the team's Super Bowl run. He ended the year with one sack between his time in Chicago and Philadelphia.
Quinn's ability to push 20.0 sacks into his thirties might have been enough for some contender to overlook as they attempt to bring in pass rushing help just before the regular season. With more legal issues to deal with now, there's a chance the NFL may be without Quinn in a season for the first time since 2010.