A report emerged Thursday indicating the Commanders, particularly in the event of a Thursday-night loss, would be prepared to shop some of their veterans. But the Bears lost, which should bring one of their veterans' statuses to the forefront.
Robert Quinn is both tied to a long-term contract — a five-year, $70MM pact that runs through 2024 — and said upon reporting to training camp he did not seek to be traded. That said, Quinn has been traded twice in his career. He also was rumored to be wanting another scenery change this offseason, with that report preceding an unexcused minicamp absence. At 32, Quinn does not profile as a cornerstone player for the Bears' Ryan Poles–Matt Eberflus era. Teams were monitoring the 12th-year pass rusher earlier this year; interest still stands to come the Bears' way. Will Chicago act on it?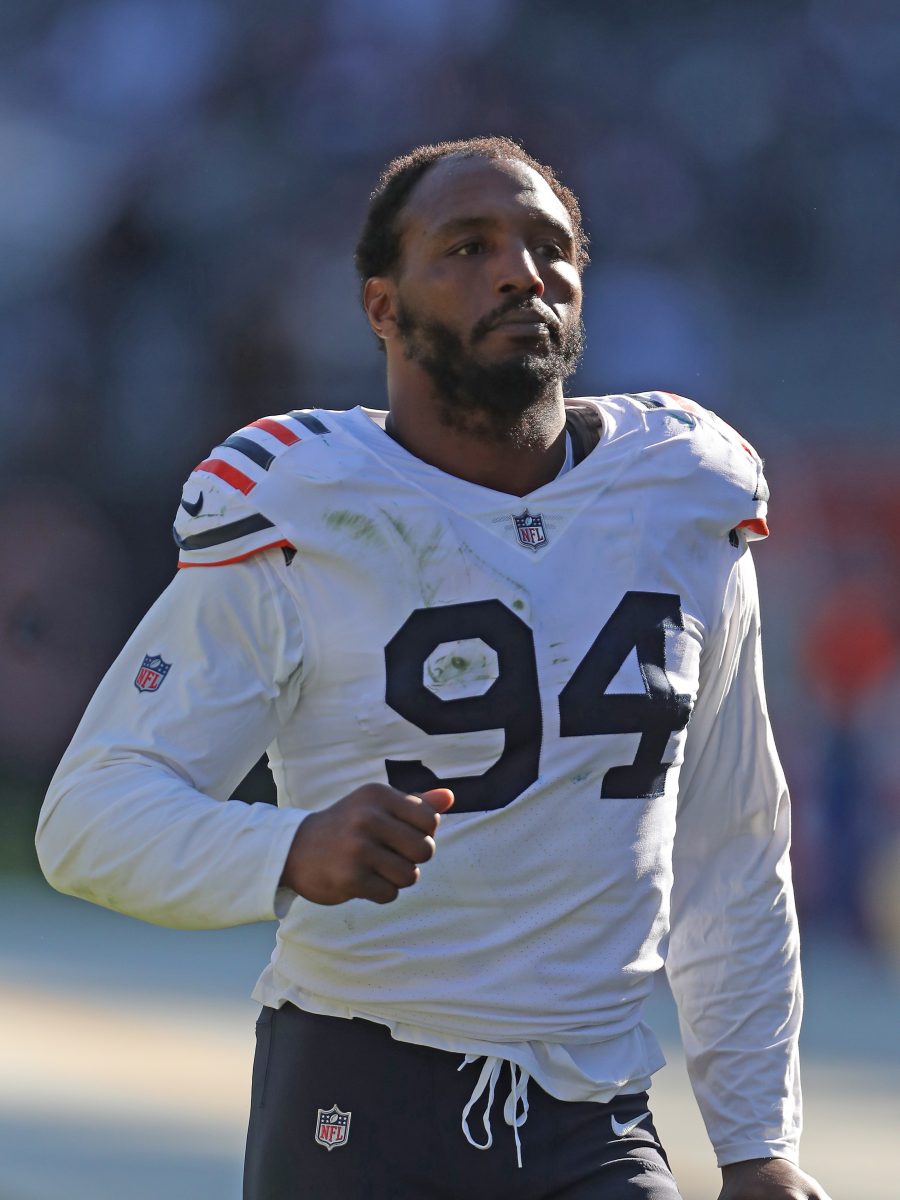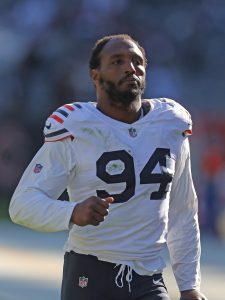 The Bears should be expected to entertain interest that stands to come their way for Quinn. Poles has not shied away in remaking the team. Eberflus' defense looks quite different from Sean Desai's 2021 unit, which housed the likes of Khalil Mack, Akiem Hicks, Eddie Goldman and Danny Trevathan. The Bears cut the latter two, traded Mack and let Hicks sign with the Buccaneers. This is a younger defense. The first draftee obtained via the Mack trade — safety Jaquan Brisker — has played every defensive snap for the rebuilding team this season. Acquiring another pick or two for Quinn would make sense, now that the Bears have slunk to 2-4.
Less than three weeks remain until this year's trade deadline (Nov. 1), and the Bears may have cost themselves a bit in terms of value by holding onto Quinn this offseason. After a two-sack 2020, Quinn stormed back with his most productive year since his 2013 All-Pro season. He broke Richard Dent's single-season franchise sack record, moving the number to 18.5 during a campaign that did not feature much Mack (due to injury). In 2022, however, Quinn has just one sack and two quarterback hits in six games.
Interested parties will nonetheless surface, when considering contending teams' injury tolls and the edge position's value. The Broncos collected second- and third-round picks for Von Miller at last year's deadline. While the Bears are unlikely to extract such a haul for Quinn, ESPN.com's Bill Barnwell offered a scenario in which the Rams (Quinn's original team) reacquire him for two third-rounders. The Rams have not been shy about in-season edge rusher augmentation, acquiring Miller and Dante Fowler at the deadline during Sean McVay's tenure, and have had a need opposite Leonard Floyd since Miller spurned their free agency offer to join the Bills.
The Chargers also make sense for Quinn, who would reunite with Mack in this scenario. Unlike Mack, however, Quinn was not with the Bears during Brandon Staley's Windy City stay. Still, Joey Bosa is out for at least two months and is not expected to be 100% again this season. The Bolts made Mack part of an extensive defensive reload effort, attempting to maximize Justin Herbert's rookie contract, and Quinn would be an upgrade alongside Mack. The Titans are down Harold Landry for the season and have seen Bud Dupree run into more injury trouble. Injuries would help determine other potential fits as the deadline nears.
Denver's Miller haul would represent a (likely unrealistic) goal for Chicago. Younger Quinn versions went for fourth- and sixth-round picks (in 2018) and a sixth-rounder (2019). Leonard Williams went for third- and fifth-rounders at the 2019 deadline, to a non-contending Giants team, while Yannick Ngakoue fetched the same haul (in the second of his three career trades) during the 2020 season. Quinn's 2021 production would allow the Bears to ask for an Ngakoue-type package for Quinn, though his age may lower the price. Thirty-something edges Melvin Ingram and Everson Griffen landed their teams sixth-rounders, and Carlos Dunlap brought the Bengals a seventh and O-lineman B.J. Finney. Quinn's value is higher than those players at this point. Something in between the Ngakoue 2020 price and the Ingram-Griffen-Dunlap tier would be reasonable.
The Broncos also collected the haul they did because they ate $9MM of the $9.7MM remaining on Miller's contract. The Bears, who took on $24MM in Mack dead money, could increase their compensation by doing the same. That would seem in play, given how Chicago has operated under Poles thus far. Draft compensation will be more important than a few million in salary in a clear rebuilding year. More than $8MM remains on Quinn's $12.8MM base salary this season. He is tied to $13.9MM and $12.9MM nonguaranteed bases in 2023 and '24, giving an acquiring team flexibility.
Expect Quinn trade rumors to re-emerge soon. He has 102 career sacks and should be one of the top players available at this year's deadline. What other teams would make sense for the talented sack artist?
Follow @PFRumors