Franchises looking for an upgrade at receiver should have their opportunities before the trade deadline comes, according to Ian Rapoport of NFL Network. While the Panthers seem determined to hold onto D.J. Moore, it appears that Texans wideout Brandin Cooks, Steelers receiver Chase Claypool, and Broncos pass catcher Jerry Jeudy are all names generating interest in the trade markets.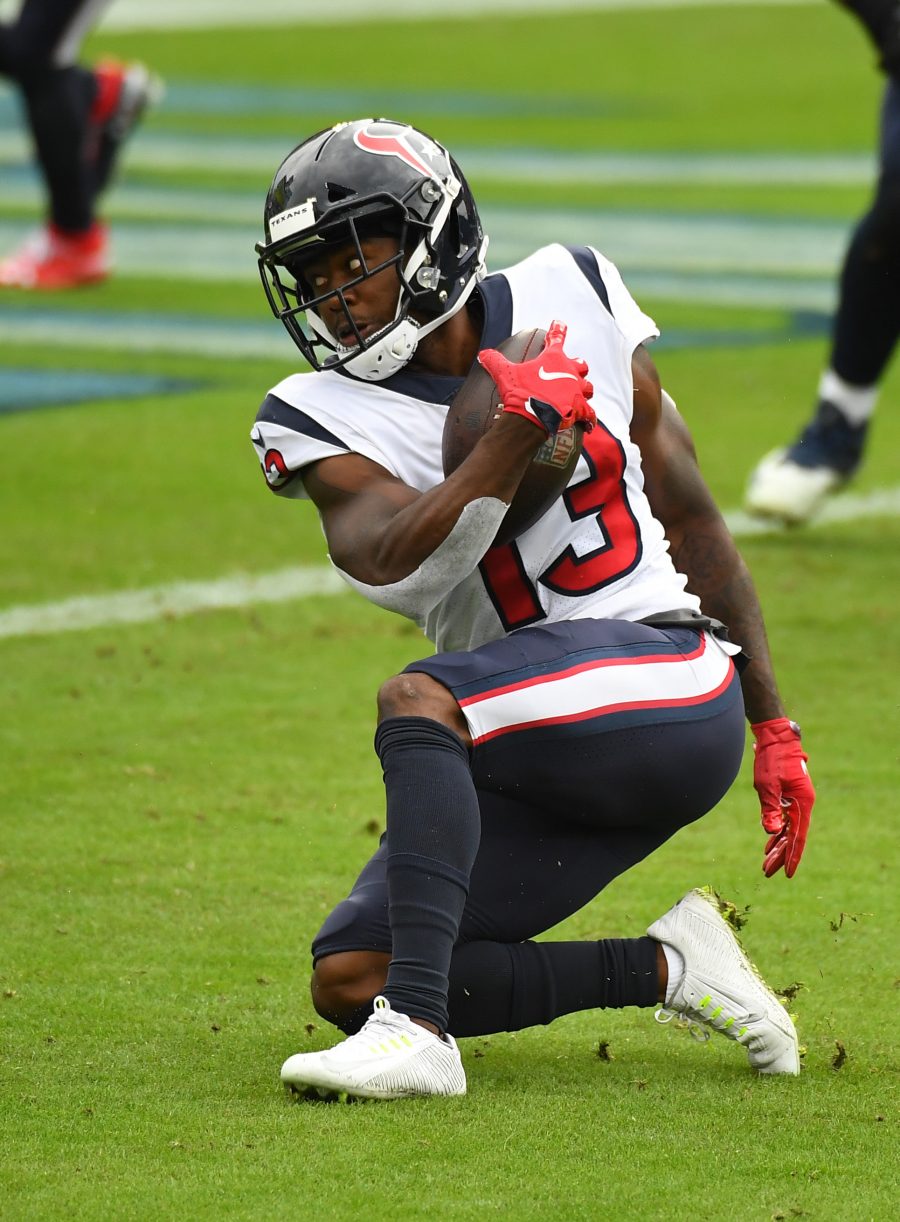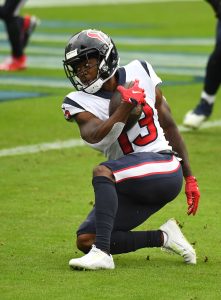 Cooks is in his third season with his fourth NFL team after getting traded three times before. If Cooks does get dealt again, he'll tie running back Eric Dickerson for the most trades in a career with four. Cooks has been dependable as a top target at every stop of his career. There have only been two seasons, one being his rookie year, in which he failed to reach 1,000 yards receiving. He's a veteran that can lead a room and add production on all levels of the passing game.
Claypool is in his third season with the Steelers after getting drafted out of Notre Dame. Claypool exploded onto the scene as a rookie, racking up 873 receiving yards and 11 total touchdowns. He continued a lot of the same production in his sophomore season, totaling 860 yards but only found the endzone twice. This year, with new quarterbacks, Claypool's on track to finish along the same stat lines, but, with rookie wideout George Pickens starting to out-produce him, the Steelers may be seeing Claypool as an expendable asset.
Jeudy is also a third-year receiver who was expected to have a breakout year this season for the Broncos. His production has been plenty serviceable so far this year, but, as Denver's offense continues to sputter, the team might be shifting into sell-mode. Jeudy represents one of the more talented and promising assets in Denver. If quarterback Russell Wilson fails to get the Broncos to be more competitive, Jeudy and his rookie contract could be headed somewhere new.
There are plenty of teams who are hungry for some new receiving options. The Ravens have been relying on Devin Duvernay and Demarcus Robinson as Rashod Bateman deals with injuries. The Packers has seen injuries hurt their production, as well. They've been utilizing Allen Lazard alongside a mix of whoever is healthy out of Sammy Watkins, Randall Cobb, and a pair of rookies. Also in the NFC North, the Bears could certainly use some proven playmakers to supplement a receiving corps led by Darnell Mooney and Dante Pettis.
We're bound to see some fireworks as the trade deadline nears. It's starting to look like the stars may align to move some productive pass catchers to needy homes.