The late-spring signing period that transpires every year — due to the compensatory formula deadline passing — has produced a number of deals. Rock Ya-Sin, Foster Moreau, Randall Cobb, Donovan Smith and a few quarterbacks (John Wolford, Trevor Siemian, Brandon Allen) agreed to terms over the past week and change.
This year's deadline, however, has not led to a thaw in the edge defender market, which is free agency's deepest at this point. A number of accomplished veterans — some still in or close to their prime — remain unsigned. Teams often use OTAs, minicamp and training camp to determine where roster flaws are, leading to summer veteran additions. As of last week, no such moves affect teams' 2024 compensatory picks. Some clubs will also pick up some cap space after June 1, when they will see the money saved from previous cut designations emerge.
A few longtime starters figure to receive another chance before teams configure their final depth charts. Ahead of OTAs, here are the top options available:
Frank Clark. Age in Week 1: 30
The Chiefs cut Clark in March, separating from their most prominent edge player of the Patrick Mahomes era. While Clark did not live up to the five-year, $104MM pact he signed upon being acquired from the Seahawks in 2019 and ultimately took a pay cut to return in 2022, he did continue producing in the playoffs. Clark's 2.5 sacks during this past postseason give him 13.5 for his career. In the official sack era (1982-present), that total ranks third. Of course, the ex-Seattle second-rounder was arrested twice in 2021 and never eclipsed eight sacks during a Chiefs regular season. He remains a starter-caliber player.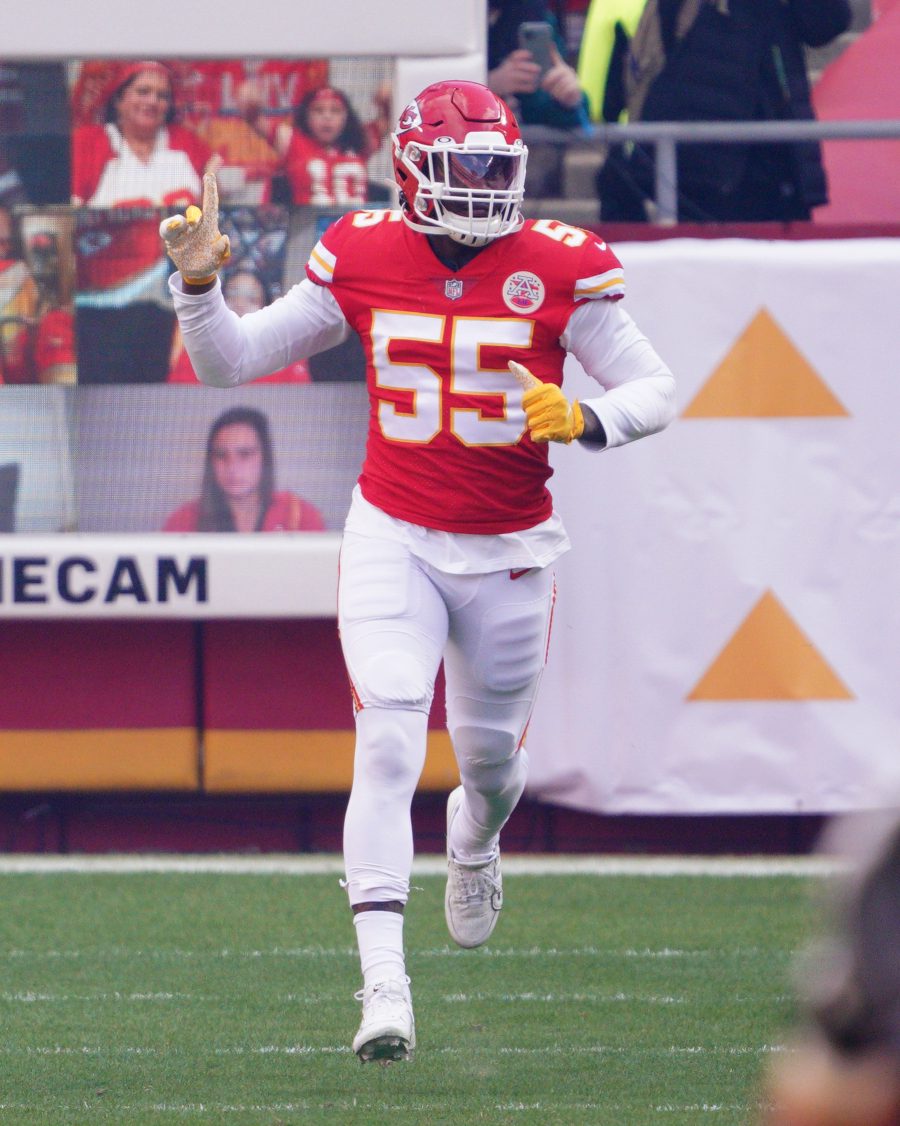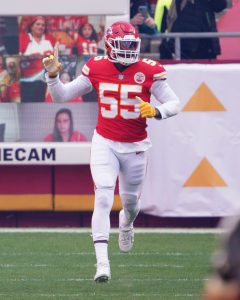 Jadeveon Clowney. Age in Week 1: 30
Perennially unable to secure a long-term deal, the former No. 1 overall pick will likely end his NFL career without landing one. Injury trouble has plagued Clowney, who missed eight games during his two-year Browns tenure. Since the Texans traded Clowney to the Seahawks in August 2019, he has taken his time before reaching a free agency accord. Clowney signed with the Titans in September 2020, inked his first Browns deal in April 2021 and re-signed in May of last year. Clashes with Cleveland's coaching staff will lead him elsewhere. Clowney only totaled two sacks and 12 QB pressures last season, though he collected nine sacks opposite Myles Garrett in 2021.
Leonard Floyd. Age in Week 1: 31
With the Rams moving on from their four-year, $64MM agreement in March, two teams have now cut Floyd in his career. The Bears picked up his fifth-year option but, back when teams were allowed to do this, ditched it free of charge a year later back in 2020. Floyd has both displayed durability and production since that Chicago separation, showing a new gear in Los Angeles. Teaming with Aaron Donald and Von Miller certainly boosted Floyd's chances of drawing a favorable matchup, but he kept going after Donald's shutdown last season. Four of Floyd's 9.5 sacks came during the six games Donald missed. Floyd's 31 QB pressures ranked 17th last season.
Markus Golden. Age in Week 1: 32
Coming off the worst season in this contingent, Golden is two years removed from an 11-sack campaign. The former second-round pick agreed to a one-year extension that covered the 2023 season, but the Cardinals' new regime ditched that contract in March. Golden has three double-digit sack seasons on his resume, though they have come in nonconsecutive years. An early-career ACL tear threw the Mizzou alum off track, but Golden has missed just one game over the past four seasons.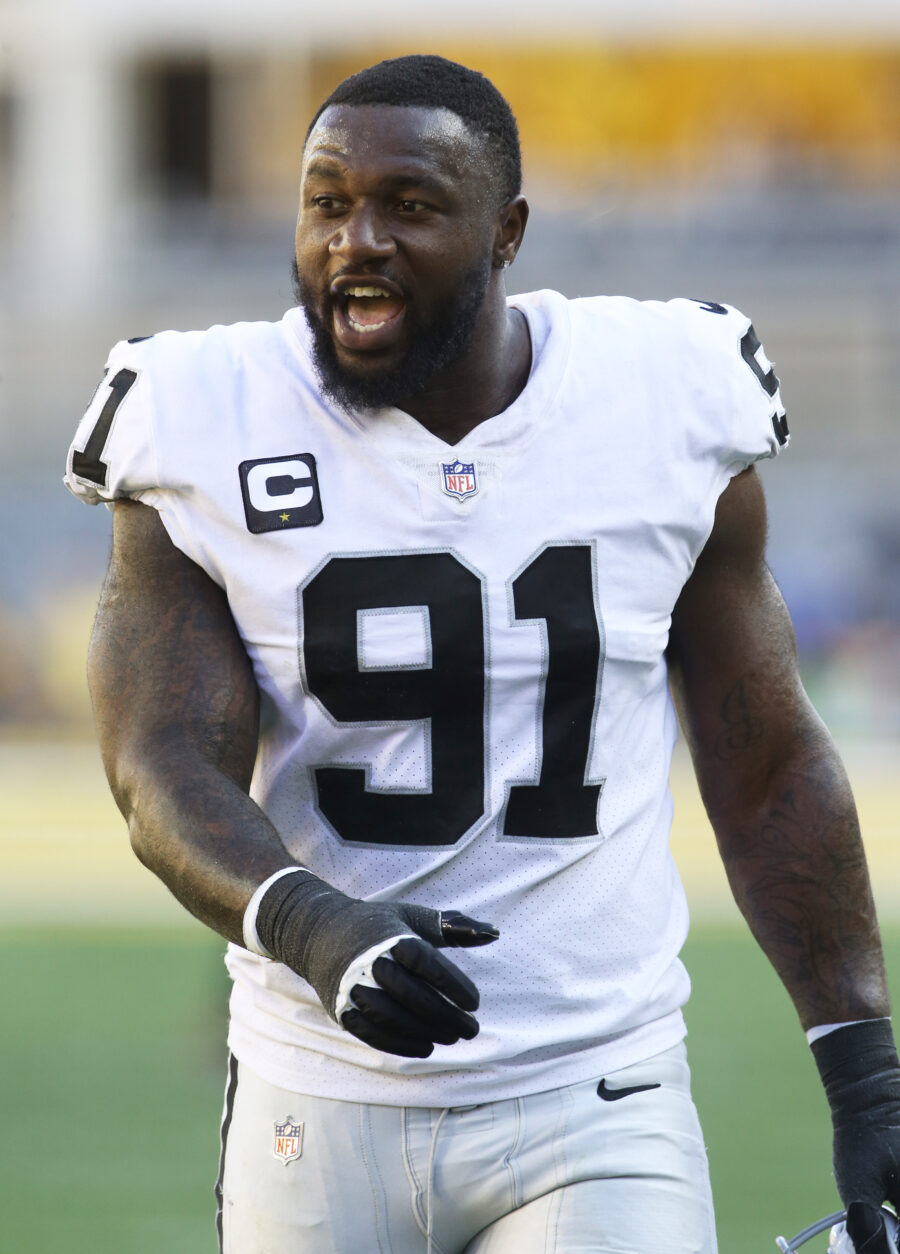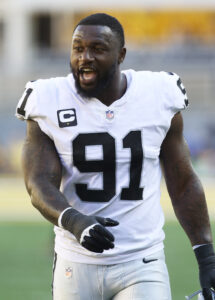 Yannick Ngakoue. Age in Week 1: 28
The second-ranked edge defender in PFR's free agent rankings back in March (behind only Marcus Davenport), Ngakoue has consistently produced sack numbers while generating a reputation as a hired gun and run-game liability. He did not come close to reaching the May compensatory deadline in the past, however, being franchise-tagged in 2020 and signed to a two-year, $26MM Raiders deal in March 2021. The Colts took on that contract last year, via a straight-up trade for Ya-Sin, and Ngakoue reeled off a 9.5-sack season. The former Jaguars third-round pick is the only player to post at least eight sacks in each of the past seven seasons.
Dawuane Smoot. Age in Week 1: 28
One of the bright spots of the Jaguars' Urban Meyer year, Smoot finished the 2021 season with 30 pressures. The former third-round pick accumulated 22.5 sacks from 2019-22, finishing that stretch on a two-year deal worth $10MM. He likely would have a third contract in place — either from the Jaguars or another team earlier in free agency — had a December ACL tear not occurred. The Jags did not re-sign Arden Key or use a first- or second-day pick on an edge rusher. While that potentially keeps the door open to Smoot returning when cleared (or on the homestretch toward clearance), he remains an intriguing complementary option for teams.
Kyle Van Noy. Age in Week 1: 32
Although Van Noy has operated as a hybrid of sorts, his sack consistency qualifies him for such a list. Van Noy's one-year Chargers deal ended up requiring considerable edge work, with Joey Bosa lost for much of the season. As he had done for years in New England, Van Noy made an impact in a pass-rushing capacity. He finished with five sacks, marking the fifth time in the past six seasons he has reached that number. Van Noy's age and versatility make him one of the better options left. After signing with the Chargers in May of last year, Van Noy expressed interest in staying on another accord.
Mid-30s wing
Carlos Dunlap. Age in Week 1: 34
The Chiefs waited until July to add Dunlap last year, bringing in the longtime Bengals sack artist — on a one-year, $3MM pact — to replace Melvin Ingram as a Clark complement. Kansas City has since added younger UFA Charles Omenihu and used first-round picks on edges (George Karlaftis, Felix Anudike-Uzomah) in each of the past two years. The Bengals' all-time sack leader, Dunlap finished with four last season after amassing 8.5 with the Seahawks in 2021. The Chiefs used the 13-year veteran on 39 defensive plays in Super Bowl LVII.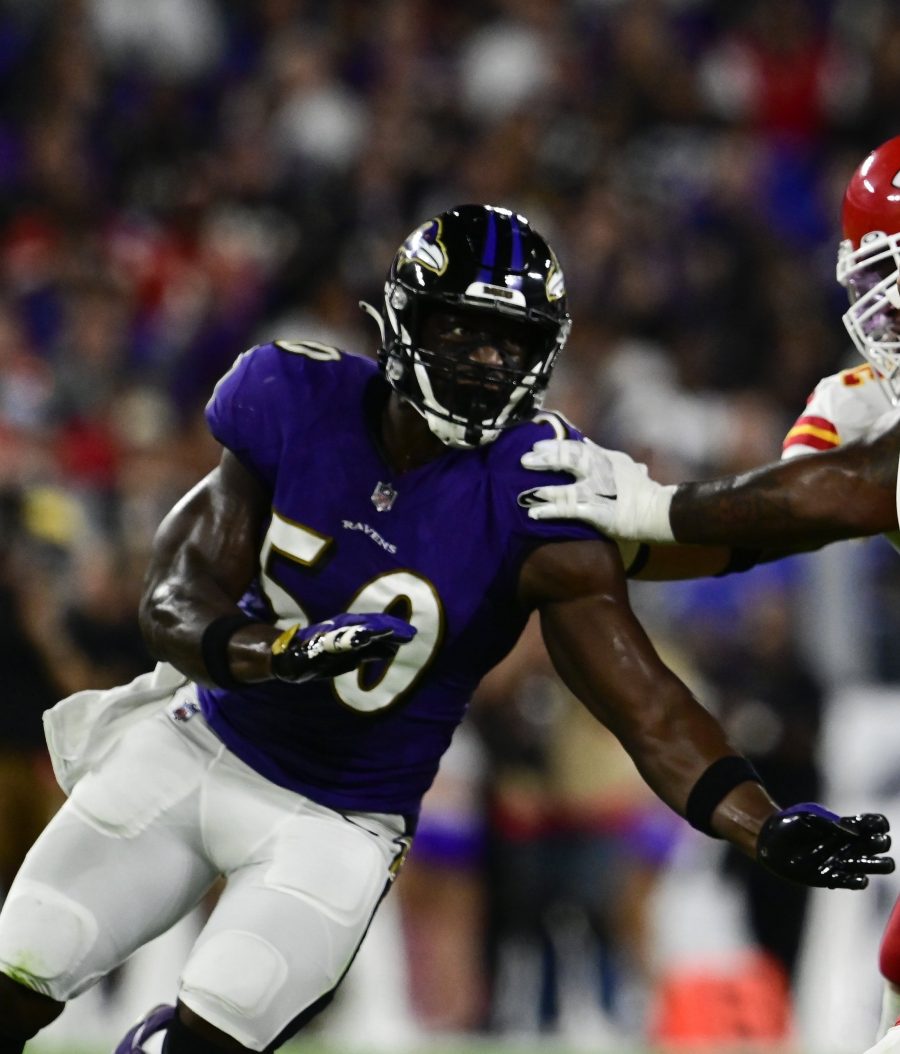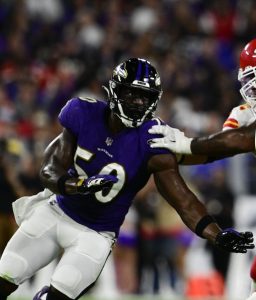 Justin Houston. Age in Week 1: 34
The Ravens re-signed Houston to a one-year, $3.5MM deal last July. The former Chiefs first-rounder ended up being by far the most productive edge player in Baltimore, tallying 9.5 sacks and 17 QB hits despite starting just one game. The rotational rusher, who has totaled at least eight sacks in five of the past six seasons, should be able to garner another opportunity after his 2022 display. Houston said in January he wanted to stay in Baltimore.
Melvin Ingram. Age in Week 1: 34
Like Houston, Ingram is accustomed to being without a team late into the offseason. The Steelers signed the former first-rounder in July 2021, and the Dolphins brought him in last May. The Dolphins signed the ex-Chargers Pro Bowler after the Chiefs gave him a UFA tender. The Ravens had done the same with Houston, but Kansas City opted to let Ingram walk. The 11-year veteran totaled six sacks and a forced fumble, adding a return touchdown.
Jason Pierre-Paul. Age in Week 1: 34
JPP joined the Ravens in-season, bypassing the practice squad-to-active roster route many veterans have taken over the past few years. Signed directly to Baltimore's 53-man roster, Pierre-Paul started over Houston but posted just three sacks in 14 games. He still parlayed a September signing — on an incentive-laden deal worth $1.35MM — into 526 defensive snaps. The resilient two-time Super Bowl champion is obviously approaching the end of the line but resides as a potential rotational option for teams.
Robert Quinn. Age in Week 1: 33
The oft-traded veteran's production nosedived last season. After setting a Bears single-season record with 18.5 sacks in 2021, Quinn recorded just one last season. The Eagles sent a fourth-round pick to the Bears for Quinn, with Chicago eating most of his salary to increase the compensation. Philadelphia also reached an agreement with Quinn to remove the final two seasons from his five-year, $70MM deal. Given his 2022 showing in Chicago and Philly, Quinn's days of commanding notable contracts may be over.
Follow @PFRumors