Carolina is down yet another defensive player this season after announcing the decision to place veteran pass rusher Justin Houston on injured reserve. The loss of another defensive starter just piles on to what is certainly already feeling like a bit of a lost season.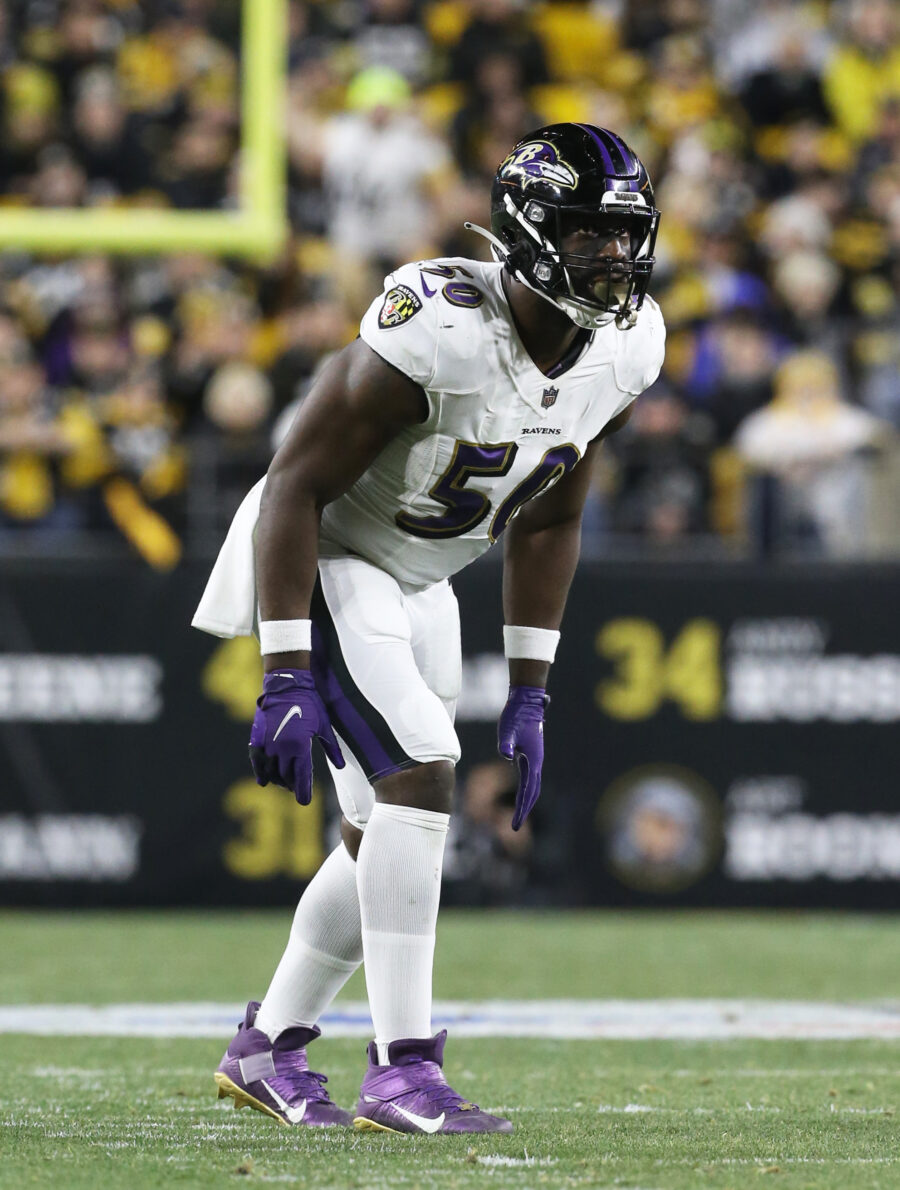 The Panthers got off to an extremely slow start this year, winning only their first game of the season last week. Rookie No. 1 overall pick Bryce Young has piloted a struggling offense that ranks 30th in the league in yardage gained. The offensive struggles also led to head coach Frank Reich ceding play calling duties to rookie offensive coordinator Thomas Brown. Combine all the offensive struggles with a litany of defensive injuries and you arrive where the Panthers are now.
The 34-year-old Houston was brought in to start opposite star pass rusher Brian Burns. So far this year, though, through seven starts, Houston has only managed half a sack, two tackles for loss, and three quarterback hits. He's far removed from his days of leading the NFL in sacks with 22.0, but even last year in Baltimore, Houston led the team in sacks while flirting with double digits.
Houston joins defensive teammates defensive end Henry Anderson, outside linebackers Yetur Gross-Matos and Marquis Haynes, linebackers Shaq Thompson and Claudin Cherelus, cornerback Jaycee Horn, and safety Jeremy Chinn on IR. That's not even including the offensive side of the ball, which is currently without left guard Brady Christensen and tight ends Ian Thomas and Giovanni Ricci.
So far, the Panthers have only activated one player (tight end Stephen Sullivan) from IR, so the team still has the ability to activate seven more players from the injured list. Out of the players listed above, Anderson, who was placed on IR before the season started, is the only one who is unable to be activated, but the severity and nature of Thompson and Christensen's injuries likely suggest that neither will be able to return either.
With Houston out, second-year defender Amare Barno or rookie third-round pick D.J. Johnson will likely be asked to step up into a bigger role. To supplement the position a bit, the Panthers did elect to bring up practice squad outside linebacker Eku Leota as a standard gameday elevation tomorrow.
Additionally, in order to fill Houston's vacancy on the roster, Carolina signed practice squad safety Matthias Farley to the 53-man roster. Farley, an eight-year veteran, was once a full-season starter in Indianapolis before bouncing around with the Jets, Titans, and Raiders in backup and special teams roles. He's already started one game this year in which Chinn and Vonn Bell were unable to play, and Bell is listed as doubtful for tomorrow's matchup against the Colts.