After holding onto Robert Quinn during the initial months of their rebuild, the Bears have found a taker for his contract. The Eagles are acquiring Quinn, Ian Rapoport and Mike Garafolo of NFL.com report (on Twitter).
Quinn, 32, is in the third season of his five-year, $70MM deal. The Eagles lost Derek Barnett early this season and have now replaced him with a three-time Pro Bowler. No stranger to in-season trades under GM Howie Roseman, the Eagles are adding a 12th-year veteran coming off an 18.5-sack season.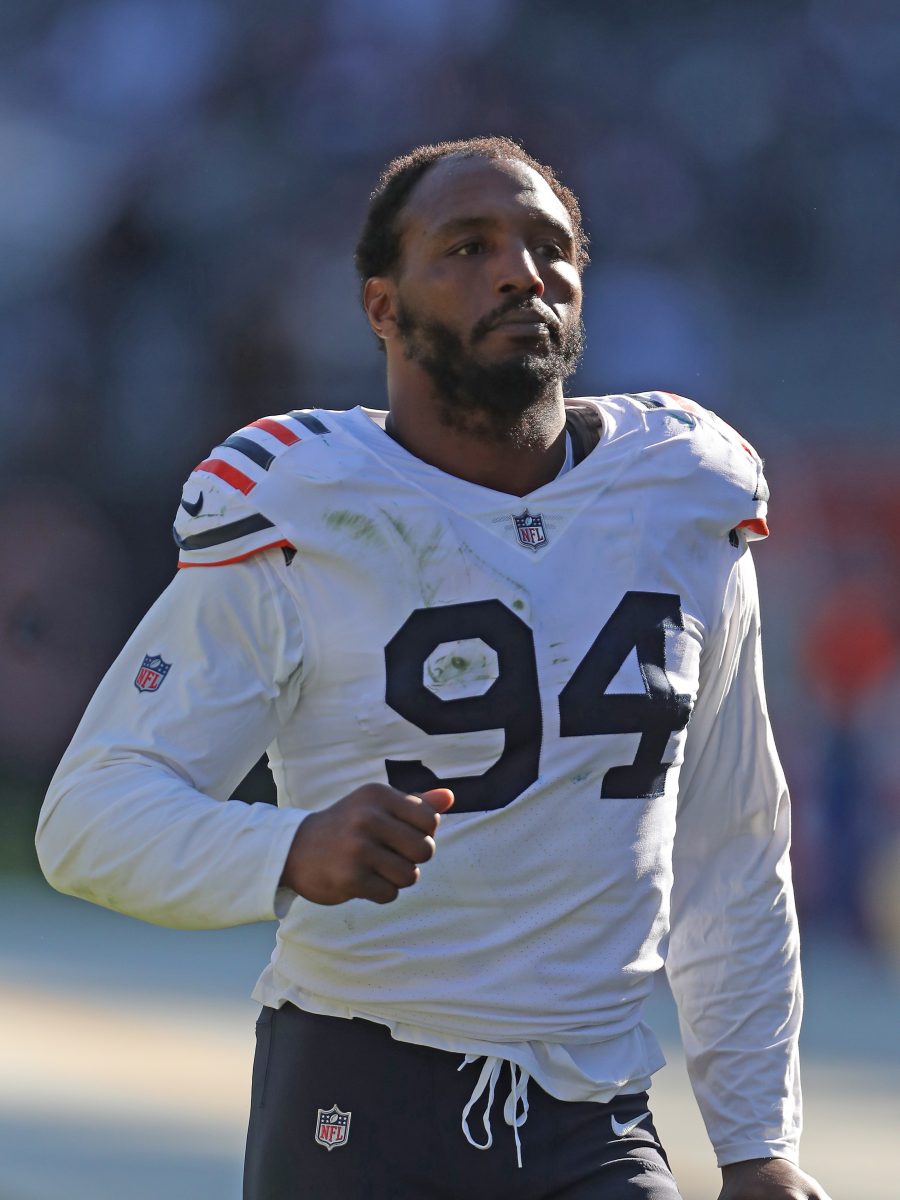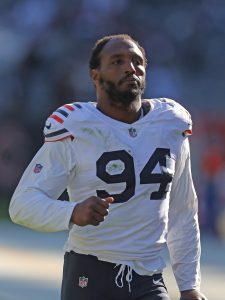 The Bears will pick up a fourth-round pick for Quinn, Adam Schefter of ESPN.com tweets. This mid-round choice will change sides because of the Bears' willingness to pick up much of Quinn's $12.8MM salary. Chicago will be on the hook for most of Quinn's remaining money (less than $9MM), Garafolo adds (on Twitter).
This move is similar to the Broncos' decision to pay most of Von Miller's salary last year. That financial call led to second- and third-round compensation from the Rams. The Eagles will not be responsible for much of Quinn's 2022 money; he has nonguaranteed salaries ($13.9MM, $12.9MM) in 2023 and '24. If Quinn fares well during his first games in Philly, it would not surprise to see the Eagles restructure that contract. They have gone to this well numerous times in recent years.
This trade comes seven months after the Bears acquired second- and sixth-round choices for Khalil Mack, who went to the Chargers. Chicago shed several contracts from its veteran front seven this offseason, also moving on from Akiem Hicks, Eddie Goldman and Danny Trevathan. Quinn did not seem to fit, and the Bears began shopping him again earlier this month. Roquan Smith, who requested a trade this summer, will be the last one left from that talented front seven.
Philadelphia used trades to bolster its 2017 roster, bringing in Ronald Darby shortly before the season and Jay Ajayi during the year. D-linemen Fletcher Cox and Brandon Graham remain from that Super Bowl-winning squad, and the Eagles have continued to add pieces to that front in the years since. Quinn will join a line also housing veterans Javon Hargrave, Haason Reddick and Josh Sweat, along with first-rounder Jordan Davis.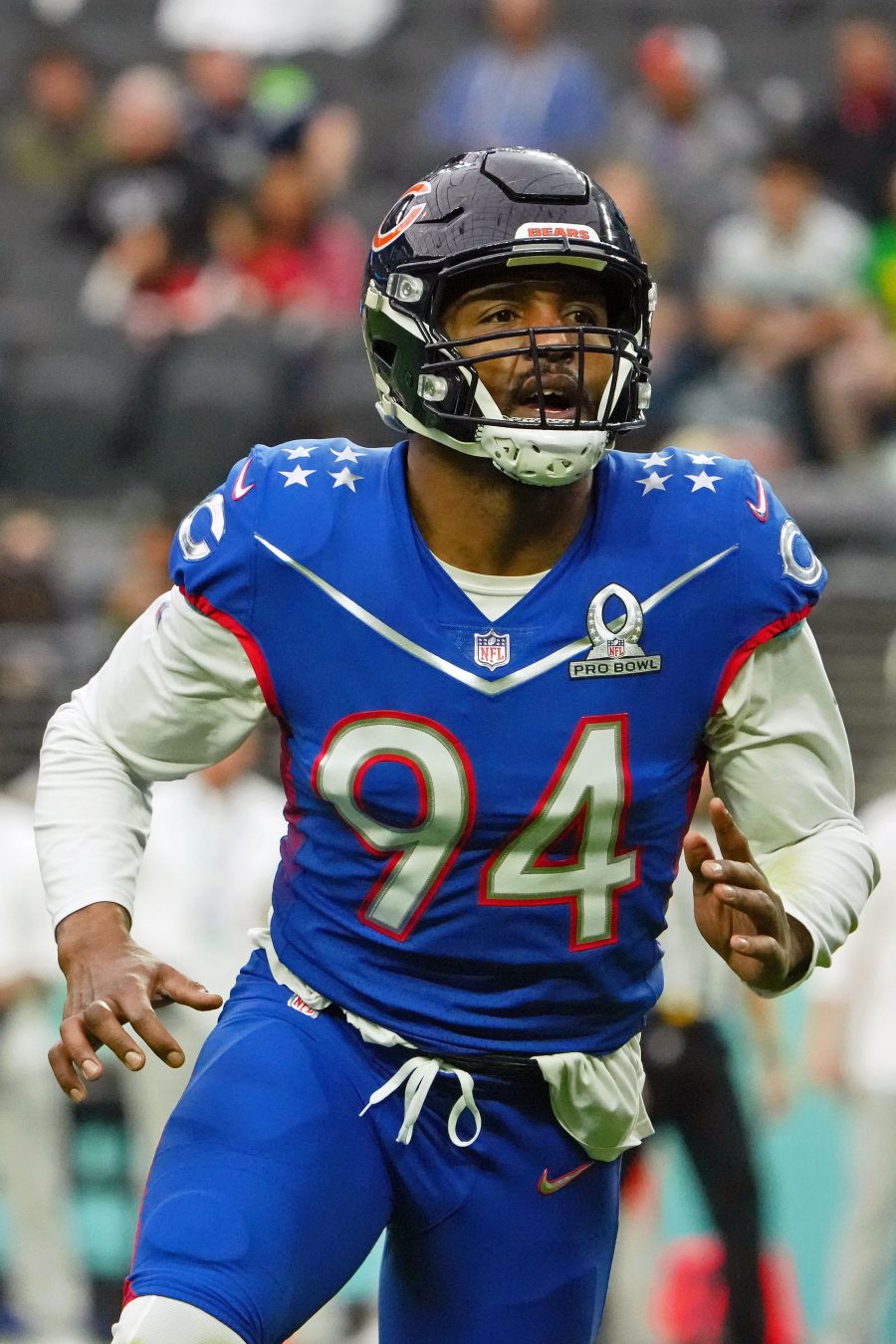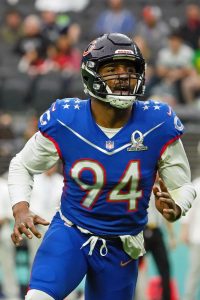 Philly now rosters one of the deepest defensive end crews in recent memory. The 6-0 team will be able to throw a Reddick-Sweat-Graham-Quinn wave at teams. The Eagles entered the week ranked fourth in both total defense and points allowed. They are well off the Cowboys' sack pace, however, sitting on 17. Dallas leads the NFL with 29.
The Bears probably could have gotten more for Quinn had they moved him this offseason, when he was coming off that 18.5-sack season. Quinn excelled as a Cowboys one-and-done in 2019, leading to the Bears contract, but registered only two sacks in 2020. Mack went down with a foot injury midway through last season, and Quinn proceeded to break Richard Dent's Bears single-season sack record. That certainly put him back on the map. Despite Quinn skipping minicamp and being linked to wanting a new team, he reported to training camp and said he did not want to be traded for a third time. With the Bears pivoting to a rebuild, however, the move became logical.
Quinn will head to Philly sitting on just one sack and three quarterback hits. Pro Football Focus has not been impressed by his 2022 work, ranking him near the bottom (124th) among edge defenders. The Eagles are obviously betting that is not indicative of what the former Rams first-rounder has left.
It will be interesting to see how the Eagles use Quinn, but he has thrived after trades in the past. Although Quinn's Rams-to-Dolphins move (2018) did not lead to major production, he totaled 11 sacks with the Cowboys after being dealt during the 2019 offseason. This marks Quinn's first in-season trade.
Follow @PFRumors