8:52pm: Rodgers has admitted wrongdoing, though he did not specify if the recent accusations are entirely accurate. The 25-year-old defender said he has "made mistakes" and wants to rectify them. An NFL ruling may be coming soon.
"Addressing the current reports, I want to take full responsibility for my actions," Rodgers said (via Twitter). "I know I have made mistakes and I am willing to do whatever it takes repair the situation. I've let people down that I care about. I made an error in judgment and I am going to work hard to make sure that those mistakes are rectified through this process."
Depending on the NFL's findings, Rodgers will almost certainly face a lengthy suspension. Betting on NFL games led to Cephus, Moore and Toney being banned for at least one full season. Given the scope of Rodgers' reported violations, he should not be expected to play in 2023. An indefinite suspension would require reinstatement. Should Rodgers receive a full-season ban, the last year of his rookie contract would toll. This is assuming the Colts not cut ties with the 5-foot-10 defender.
6:20pm: Cornerback Isaiah Rodgers is believed to the player under investigation, Holder and ESPN's David Perdum report. A former sixth-round pick, Rodgers started nine games last season and worked as Indianapolis' primary kick returner. The Colts cleared a bit of a path for Rodgers this offseason, trading Stephon Gilmore and letting Brandon Facyson return to the Raiders in free agency. While the team drafted Julius Brents in the second round, a Rodgers suspension would certainly affect Gus Bradley's plans at corner.
A sportsbook account was created under the name of one of Rodgers' associates, per ESPN, with approximately 100 bets being placed on the account over an undisclosed time span. Most of the bets were worth between $25-$50, though Holder and Perdum note at least one was in the four-digit range.
5:38pm: The NFL's issues with player betting are spreading beyond Detroit and Washington this offseason. The league is investigating a Colts player for violating the gambling policy, according to Sportshandle.com's Matt Rybaltowski.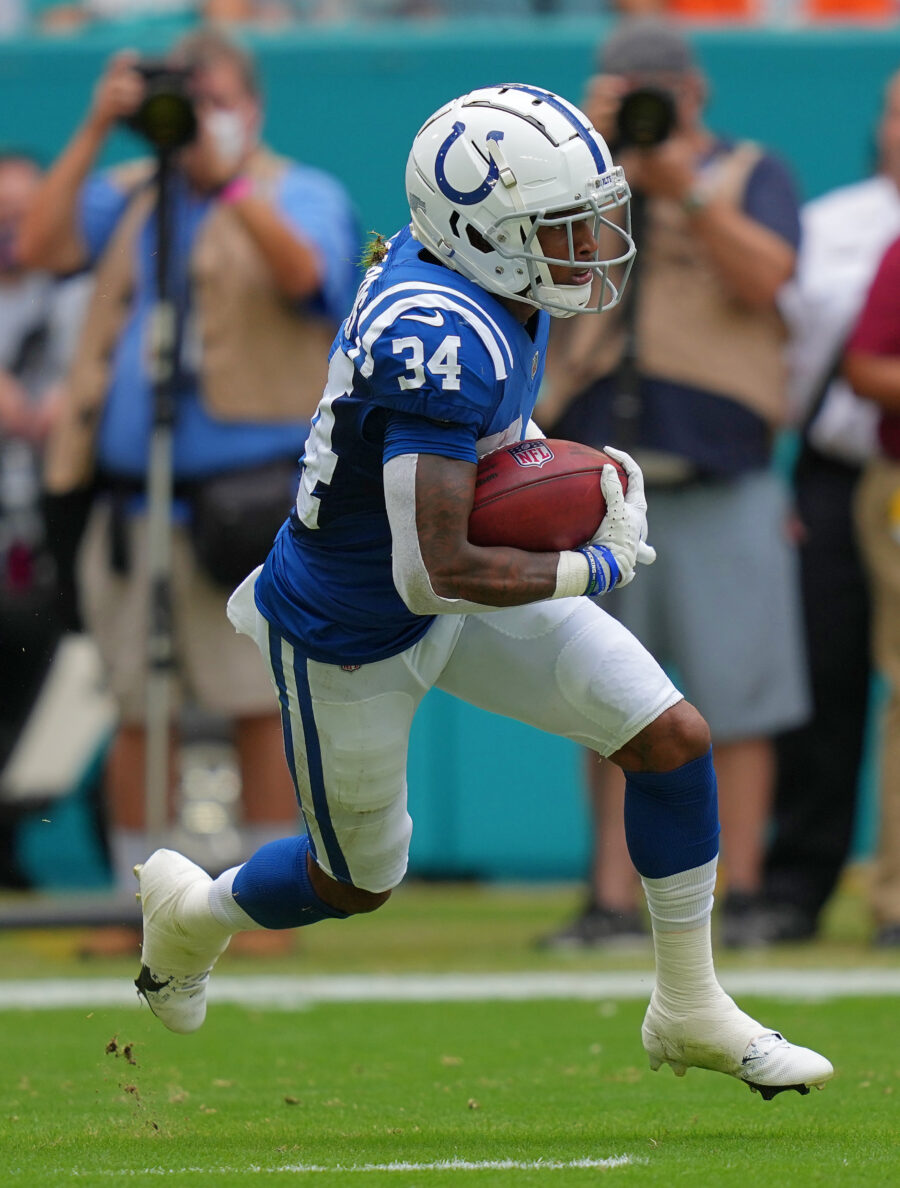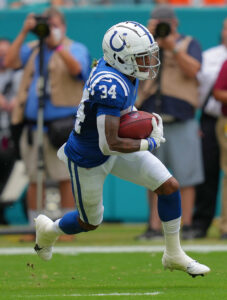 The Colts released a statement indicating awareness of the gambling investigation into this unnamed player, and ESPN.com's Stephen Holder adds the Indiana Gaming Commission has received "information pertaining to this matter." No suspension has been handed down, but the Lions precedent set some parameters in the event of violating findings.
While the April development led to two Lions (Jameson Williams and since-cut receiver Stanley Berryhill) being suspended six games for making non-NFL bets on team grounds and two other Lions (since-released special-teamer C.J. Moore and since-waived wideout Quintez Cephus) and Commanders defensive end Shaka Toney banned at least a full season for betting on the NFL, punishment in this Colts matter may be more extreme. The unnamed Colt is alleged to have placed "hundreds" of wagers, with Rybaltowski adding some of those are believed to have been bets on the Colts.
Obviously prohibited from betting on NFL games, players — as the Williams ban reminded — are also barred from making sports wagers at team facilities. The extent of which Cephus, Moore and Toney bet on the NFL is not known, but a report indicating this many possible violations could certainly result in a stiffer suspension for the latest player in the gambling policy crosshairs. The NFL's investigation into the Lions has expanded to a fifth player as well, though it is unknown if that player is under the microscope for betting on the NFL or on other sports. After seeing players and unnamed staffers commit violations, the Lions have provided further instruction to their players on the policy.
The report of a fifth Lion to be investigated for a potential violation also indicated players on other teams had potentially violated the policy. The league went years without a gambling policy violator, but a 2018 Supreme Court decision that expanded betting to numerous states beyond Nevada and New Jersey has both affected the NFL through partnerships and with players running afoul of the betting policy. Although Ridley and former defensive back Josh Shaw incurred indefinite suspensions prior to this offseason, 2023 has been the league's most turbulent year on the gambling front in decades.
Follow @PFRumors