OCTOBER 16: When speaking publicly about Fields' injury, head coach Matt Eberflus confirmed the 24-year-old is dealing with a dislocated thumb. Fields is doubtful to play in Week 7, but more clarity on his return timetable will likely not emerge until later in the week, including a decision on whether or not surgery will be in play (h/t ESPN's Courtney Cronin). Much will depend on the swelling in the affected thumb, but for now Bagent can be penciled in as Chicago's starter moving forward.
OCTOBER 15: Early into the second half of the Bears' loss to the Vikings today, third-year quarterback Justin Fields was forced out of the game with an injury to his throwing hand. Specifically, according Mike Florio of Pro Football Talk, the injury was to Fields' thumb, affecting his grip on the football. Fields was unable to effectively grip the ball and spent the remainder of the game on the sideline as a result.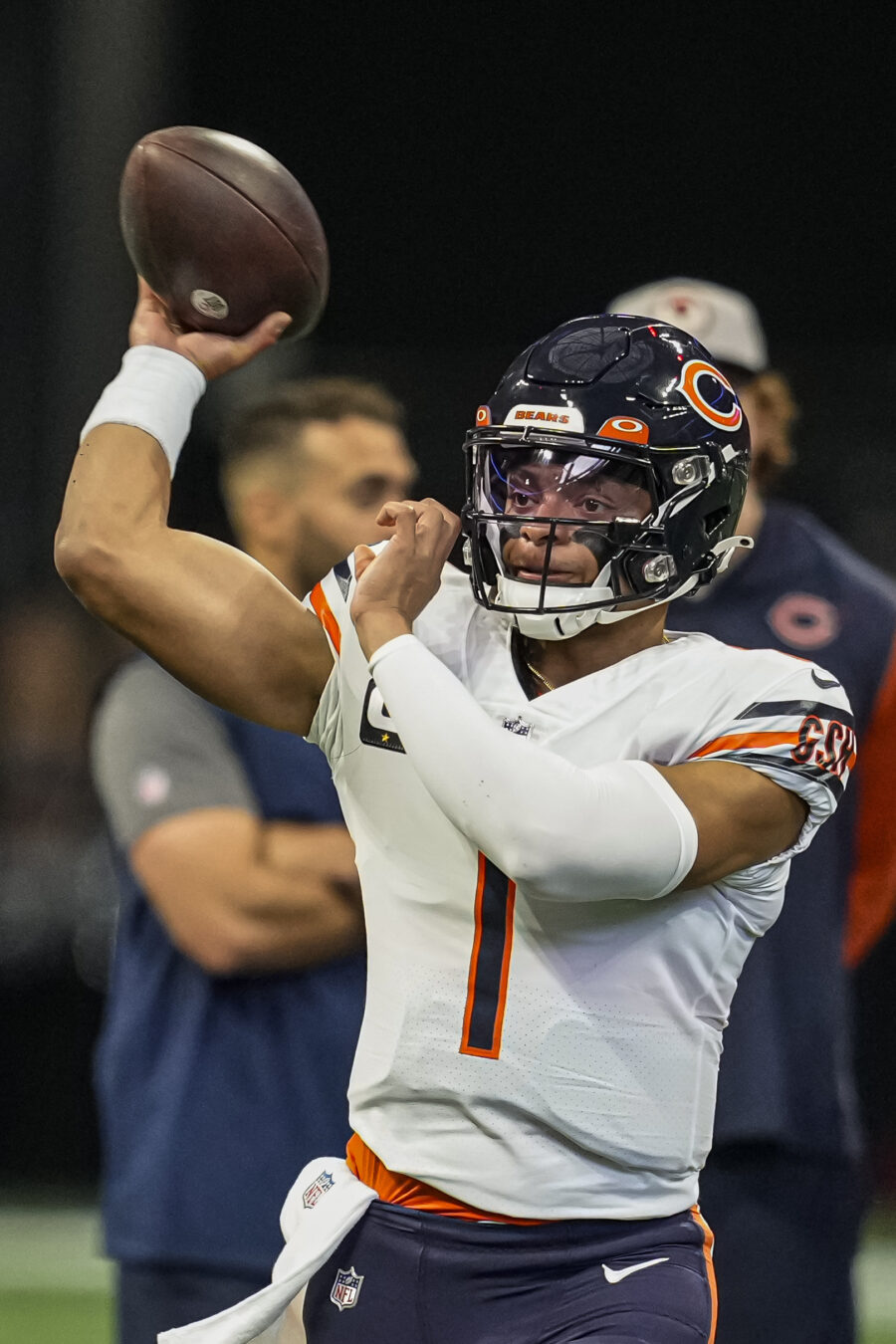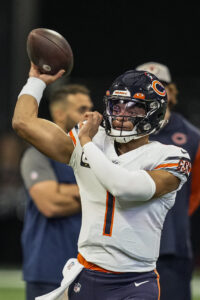 Fields third year in the NFL started off in a rocky manner as fans continued to question his effectiveness as an NFL starter. Three straight losses to open the year while throwing three touchdowns to five interceptions and only averaging 175.33 passing yards per game only added to the mounting critiques.
In the team's past two contests leading up to today's game, though, Fields was beginning to show the promise becoming of his high draft status. In a close loss and a big first win of the season, Fields threw eight touchdowns to one interception while averaging 308.5 passing yards per game. Coming off those two strong performances, a divisional contest against the struggling Vikings was becoming a game to watch for Fields. Unfortunately, the injury to his hand kept him from continuing that recent success with a big second half.
In his absence, Chicago put in undrafted rookie quarterback Tyson Bagent out of Shepherd University. In his NFL debut, Bagent was mostly efficient, aside from a desperation interception in the game's dying moments, while being mostly conservative as a substitute. After a critical fumble that ended up being returned for a touchdown, Bagent wasn't able to erase the Bears' 13-point deficit, but he did lead the team on a touchdown drive to make it a one-score game.
According to ESPN's Adam Schefter, head coach Matt Eberflus disclosed that the X-rays on Fields' hand were negative, indicating no broken bones. He will undergo an MRI tomorrow in order to determine if there is any other potential damage that may take time to recover from. If the MRI turns up something that will force Fields to miss time, or if Fields is still struggling to grip the ball next week, Bagent may hear his name called again especially if fellow backup Nathan Peterman remains unavailable.