After only appearing in two games this year, it seems like the sophomore season for Titans cornerback Elijah Molden has come to an end, according to TitanInsider.com publisher Terry McCormick. The 23-year-old had been activated to return from injured reserve a little under a month ago but will head back to IR as his injuries continue to drag him down.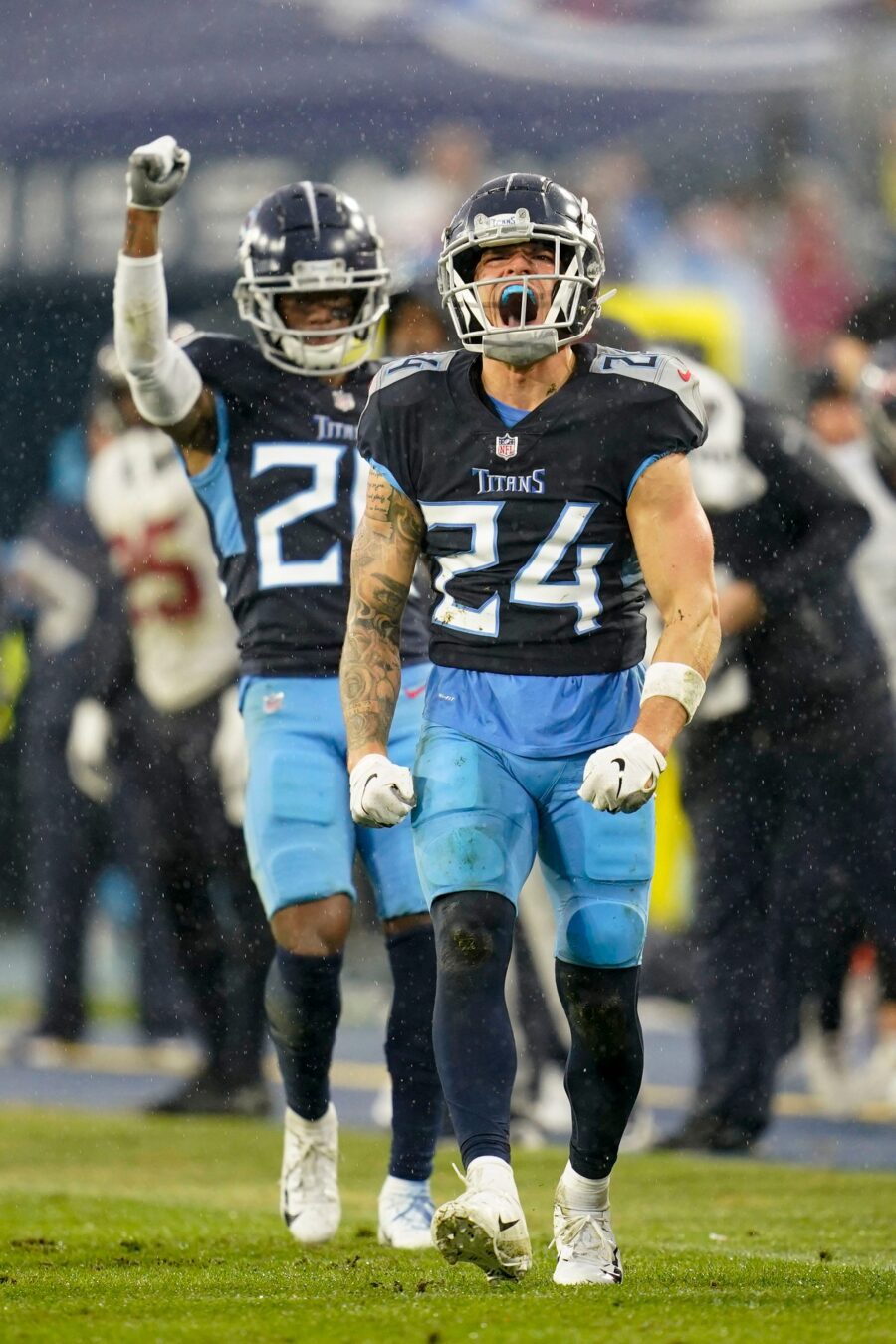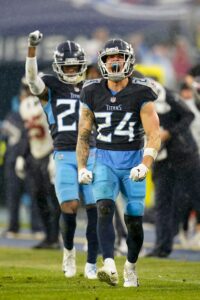 Molden had come on strong in his rookie season, earning a starting role by Week 6 last year and holding onto the job throughout the season. In his starting duties, Molden racked up 62 total tackles, four passes defensed, and one interception, adding two more tackles in a postseason start against the Bengals.
Molden was placed on IR during the preseason after missing several practices with a nagging groin injury. He wasn't able to make his 2022 season debut until a Week 9 start against the Broncos. After he was unable to play the following week, his season ended, for the second time in a row, with a loss to the Bengals.
The Titans have been absolutely ravaged with injuries this season. Adding Molden to the list of players on IR extends the NFL-leading number of players on IR from 15 to 16. This includes injuries to fellow cornerbacks Caleb Farley, Chris Jackson, and Lonnie Johnson. With starter Kristian Fulton and Tre Avery questionable to start the week, the bruised Titans secondary may be facing Trevor Lawrence this weekend with only three healthy cornerbacks. The team also recently added cornerback John Reid from the Falcons practice squad for some added depth. It's no wonder, with this many injuries, that Tennessee ranks 31st this year in pass defense.
Now, due to an updated NFL rule, Molden has the ability to return from IR a second time this season if he can get healthy. The rule says that a player can be designated to return a maximum of two times in a season with both activations counting against the teams eight allowed designations. The Titans, who have had plenty of options throughout their injury-riddled season, only have two activations remaining this year and have already designated wide receiver Racey McMath and defensive back Josh Thompson to return. It Tennessee truly intends to bring back McMath and Thompson, it will use up the last of their allowable designations.
If one of the two doesn't return, and remains on IR for the remainder of the season, that could open the door for a second Molden return. The question of whether or not he could get healthy enough to return is an important one and, if any hints are to be taken from McCormick's tweet, the answer is probably "no" as McCormick very plainly stated that "his season is over." A Molden return wouldn't be able to occur until Week 18 of the season, if it were to happen at all.