After Indianapolis' seven-Pro Bowler squad was poised to become the sixth non-strike-year team to go from 0-3 to the playoffs, a collapse nixed that distinction and brought more change. An irate Jim Irsay led the way to the Colts again making a switch at quarterback, swiftly pivoting from Carson Wentz and bringing in Matt Ryan.
When Ryan makes his Indianapolis debut in Week 1, the Colts will join an exclusive club. Fewer than 10 teams since 1970's AFL-NFL merger have started six straight seasons with different Week 1 QBs. Entering this offseason, that list stood at five. It will balloon to eight, largely because of Irsay's Wentz-related directive. Both the Colts and Commanders, along with the Broncos, will go into a sixth straight season with a different starting quarterback. Will Ryan be the one that stops this carousel and makes a quality Indianapolis roster relevant in the Super Bowl chase?
Trades:
Indianapolis' past six Week 1 starters certainly outdistance Denver and Washington's sextets for star power, but only Andrew Luck has won a Colts playoff game during this span. A franchise that had Peyton Manning start every game for 13 years and rostered Luck for seven more has moved from Scott Tolzien to Luck to Jacoby Brissett to Philip Rivers to Wentz to Ryan over the past six openers. Brissett worked as the team's primary starter over this span, but the team has since made three high-profile QB moves. The latest caused the most ripples.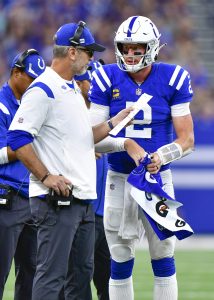 Shortly after the Broncos submitted their top post-Manning QB-fix measure, acquiring Russell Wilson, the Colts sent Wentz to Washington. To say Irsay soured on Wentz would be understating the team's transition. After giving up first- and second-round picks for the ex-Frank Reich Eagles pupil, the Colts were put off by the QB's leadership struggles, his refusal to get vaccinated against COVID-19 and his being at the center of one of the NFL's worst collapses in years.
Based on the tepid markets that emerged for Baker Mayfield and Jimmy Garoppolo, the Colts collecting a haul of three Day 2 picks for Wentz represents a coup for GM Chris Ballard, who benefited from Ryan's desire to relocate to Indianapolis. As the Falcons ate an NFL-record $40.52MM in dead money by trading Ryan, the Colts did not take on any for moving Wentz.
Deshaun Watson fallout immediately hit Carolina, Atlanta and New Orleans, but Indiana soon felt the impact of the seismic trade. Ten years ago, the 49ers made a strong push for Manning. Days after the QB legend picked the Broncos, the 49ers extended then-starter Alex Smith as a patching-up effort of sorts. The Falcons took the opposite path with Ryan. After the team's Watson meetings leaked out, Falcons GM Terry Fontenot let Ryan speak with the Colts. The talks led quickly to a deal for a mere third-round pick.
To tally an early scorecard here, here is how the compensation packages rank for starting QBs this offseason:
The Texans received three first-rounders, a third and two fourths for Watson
The Seahawks collected two firsts, two seconds, a fifth and three players (Noah Fant, Shelby Harris, Drew Lock) for Wilson
The Colts landed a second-round pick, a third and either a 2023 second or third for Wentz
The Falcons recouped this year's No. 82 overall pick for Ryan
The Browns managed a 2024 fourth- or fifth-rounder for Mayfield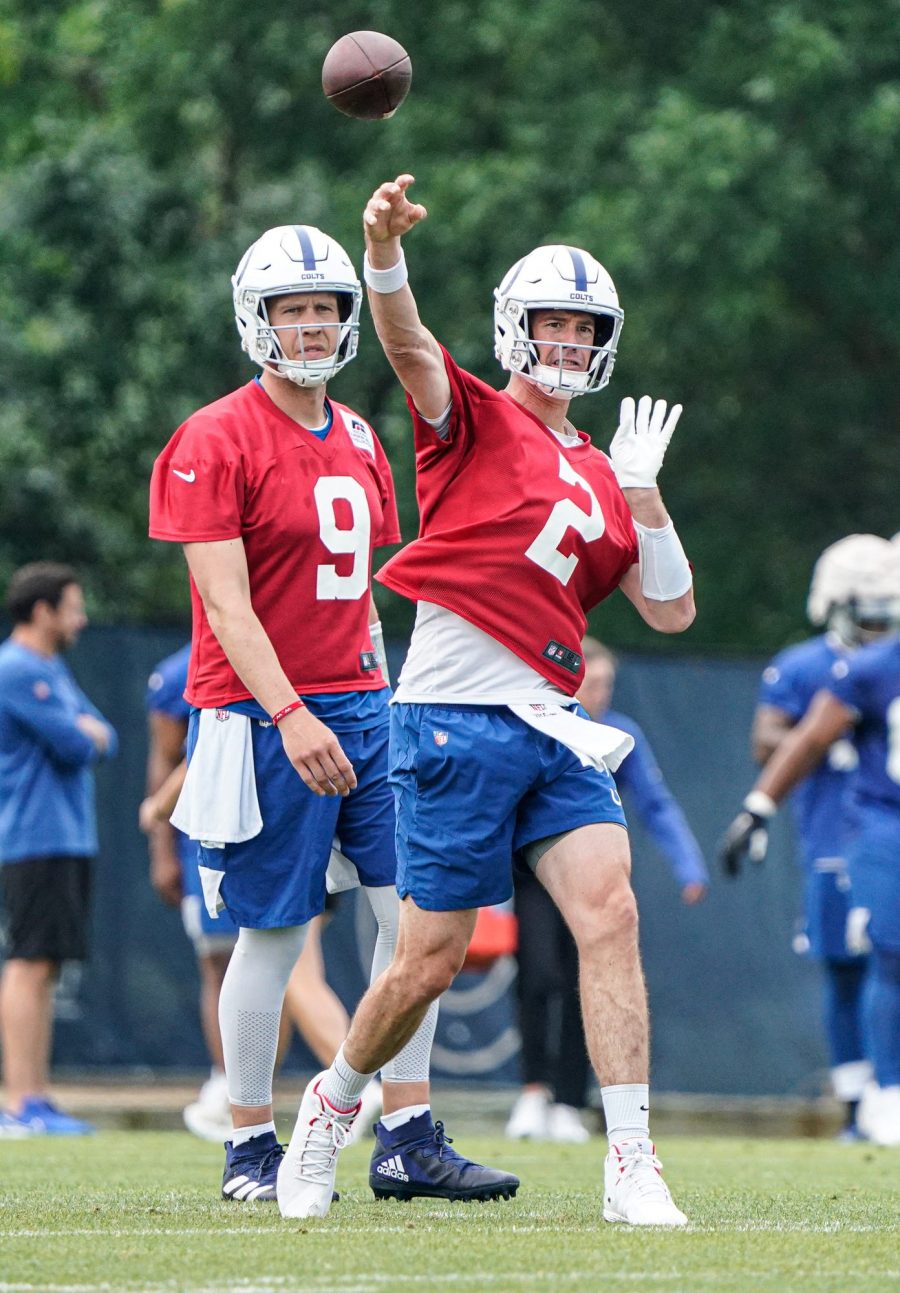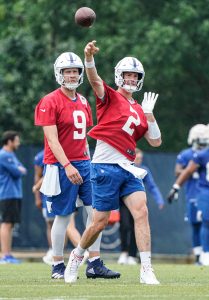 Following the Ryan trade, the Falcons regrouped with Marcus Mariota. The Saints then retained Jameis Winston, whom the Colts discussed a deal with during their 12-day period between Wentz and Ryan. Just as they did after releasing Manning in 2012 (leading to Luck at No. 1 overall) and letting Brissett walk in 2020 (leading to Rivers), the Colts regrouped well. Considering what has happened in Denver and Washington in recent years, Indianapolis has enjoyed good fortune in filling its QB1 gig.
The Colts are already willing to commit to Ryan for two seasons, despite the former MVP entering his age-37 campaign. How Ryan fares this season will determine how quickly Indianapolis needs to consider making a significant draft investment at the position — one it has continually addressed with stopgap measures post-Luck.
Reich has raved about Ryan's initial Indy offseason, but the 2016 MVP/Super Bowl LI starter has gone five years without even making the Pro Bowl as an alternate. Perhaps exposing some flaws in ESPN's Total QBR metric, Wentz (ninth) ranked 12 spots ahead of Ryan in 2021. Ryan, however, ranked 16th (2020), 14th (2019) and ninth (2018) in the previous three years. The Falcons also saddled their aging, immobile passer with one of the NFL's worst offensive lines and, after Calvin Ridley's early-season departure, had lost both their talented receiver starters (Ridley and Julio Jones) in four months. Last season probably should not be used as a primary gauge on Ryan, who has proven durable (one career missed game) and above-average passer throughout his career.
The Colts will outfit the steady signal-caller with an offensive line featuring three high-end blockers (Quenton Nelson, Ryan Kelly, Braden Smith) and a running back (Jonathan Taylor) who won the 2021 rushing title by 552 yards — the biggest gap since Chris Johnson led the league by 590 in 2009. Then again, the Colts do not exactly have many answers at their skill positions beyond Michael Pittman Jr. But Reich coaxed a 27-to-7 touchdown pass-to-interception ratio from Wentz, a more erratic passer compared to Ryan. Barring a notable skill diminishment, it should be a good bet Ryan can better complement the Colts' well-rounded roster. Though, another wide receiver addition certainly would help.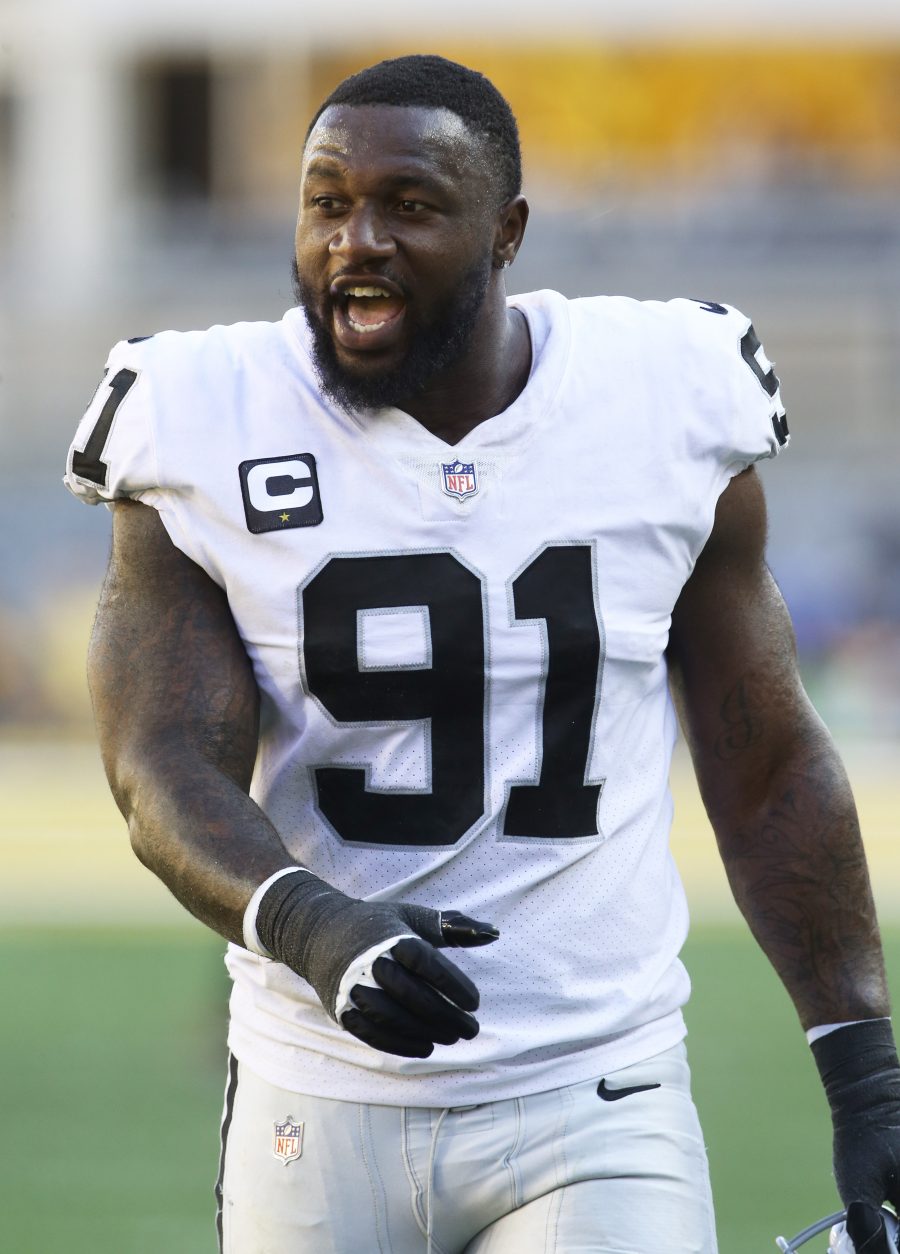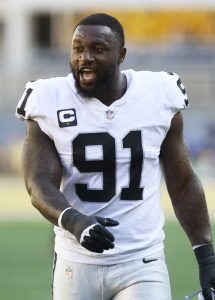 Although the Colts ranked eighth in 2021 defensive DVOA, no player recorded more than seven sacks. No defensive end currently on Indy's roster registered more than Kwity Paye's four. The Colts opted not to replace Justin Houston with a veteran last season, but they smartly reversed course here a year later. Ngakoue will team with Gus Bradley in a third city, after the two worked together in Jacksonville and Las Vegas, and provide the Colts with a proven edge rusher.
Positioning themselves as the beneficiary of the Raiders replacing Ngakoue, 27, with a 32-year-old Chandler Jones, the Colts have a prime-years edge rusher with five seasons of at least eight sacks on his resume. Ngakoue (10 2021 sacks) tied for 16th (with Jones) with 36 QB pressures last season, when he ranked 14th with 12 QB knockdowns. Ngakoue's 47.5 sacks since 2017 are tied for sixth in the NFL.
His presence alongside DeForest Buckner will benefit Paye and 2021 second-rounder Dayo Odeyingbo, with the seventh-year veteran's scheme familiarity being an added bonus in this equation. Given Ngakoue's fit with Bradley, it would not surprise if the Colts entered extension talks. One season, on a $13MM cap number, remains on former third-rounder's Raiders-constructed deal.
Big on extending their own under Ballard, the Colts punted on a Ya-Sin re-up. Despite taking on more money by trading a rookie deal for a veteran contract, the Colts added a scheme fit and a more consistent defender. Ya-Sin will also cost more in 2023, as the Raiders now have the former second-rounder in a contract year. Landing Ngakoue here is better than a mere 2024 compensatory pick, though Ya-Sin's departure forced the Colts to start over at outside cornerback.
Notable signings:
Moving on from both their starting outside cornerbacks from last year — Ya-Sin and Xavier Rhodes — the Colts will bet on Gilmore having at least one more quality season in him. Indianapolis' Gilmore contract was out of step with what other 30-something corners Patrick Peterson and Casey Hayward received in free agency, but the former Patriots stopper is not too far removed from authoring one of the most dominant seasons in modern cornerback history. Since Gilmore's 2019 Defensive Player of the Year campaign (six INTs, 44.1 passer rating as the closest defender), however, he missed 12 games because of a quad injury. While Gilmore played only 304 defensive snaps with the Panthers last season (two INTs, 78.6 passer rating allowed), Pro Football Focus rated him just outside the top 10 at the position.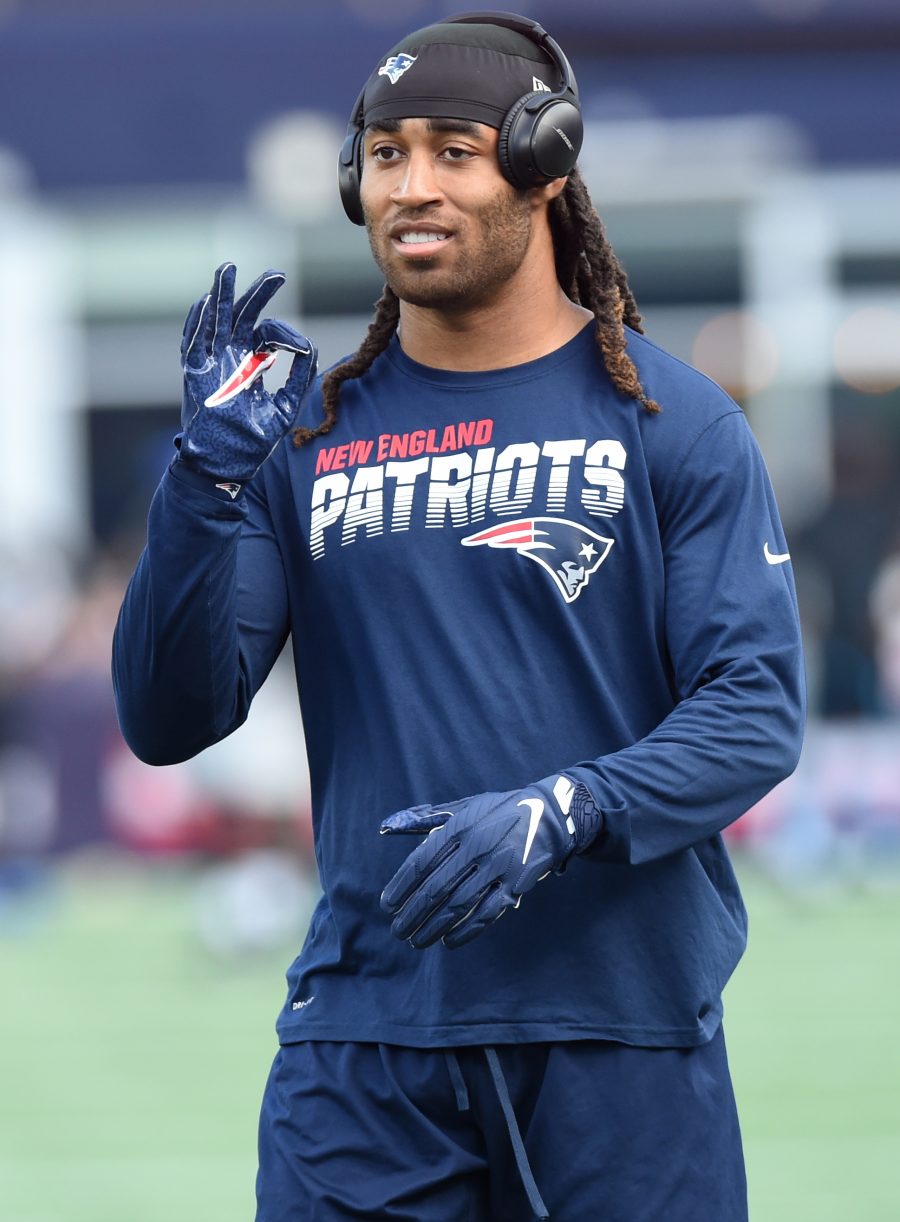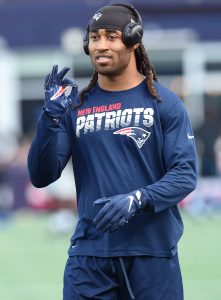 Gilmore played out the five-year, $65MM deal he signed with the Patriots in 2017 and elevated his profile considerably on that contract. The Patriots signed off on a 2020 raise as well. But Gilmore, like Chandler Jones, did miss out on joining his peers atop the market while he excelled on what became a team-friendly accord.
This Colts payday comes in well below where Gilmore, who expressed dissatisfaction with his contract during the 2020 and '21 offseasons, sought to be. Gilmore's path illustrates the risk of signing long-term deals, but while the 11th-year defender was unable to climb to the Jalen Ramsey earnings tier, the Colts guarantee bumps him past $90MM in career earnings. Not too bad. Indianapolis was able to revive Rhodes' value, but with both he and Ya-Sin gone, the team is counting on Gilmore (32 in September) to remain an upper-echelon player.
Like Ngakoue, Facyson, 27, will join Bradley in a third city. The former Chargers and Raiders corner started nine games with Las Vegas last year but made just four starts over the previous three seasons. The Colts will ask either Facyson, a former UDFA, or 2020 sixth-rounder Isaiah Rodgers to start alongside Gilmore. Regardless of who wins this battle, the Colts' CB2 spot will feature less experience. While Pro Bowl slot man Kenny Moore anchors Indianapolis' corner crew, Gilmore staying healthy appears paramount to the team's 2022 defensive success.
This is Alie-Cox's second contract, but the ex-VCU basketball player is already going into his age-29 season. The former UDFA did well to collect some coin while in his 20s. With Jack Doyle gone, the Colts breaking in a rookie (Jelani Woods) and their auxiliary receiving situation again inviting questions, the hoops convert figures to be a big part of the team's first Ryan-centered aerial attack. The 6-foot-5 pass catcher has missed just one game over the past three seasons, and although Alie-Cox's next 400-yard season will be his first, he offers Ryan a nice red zone target.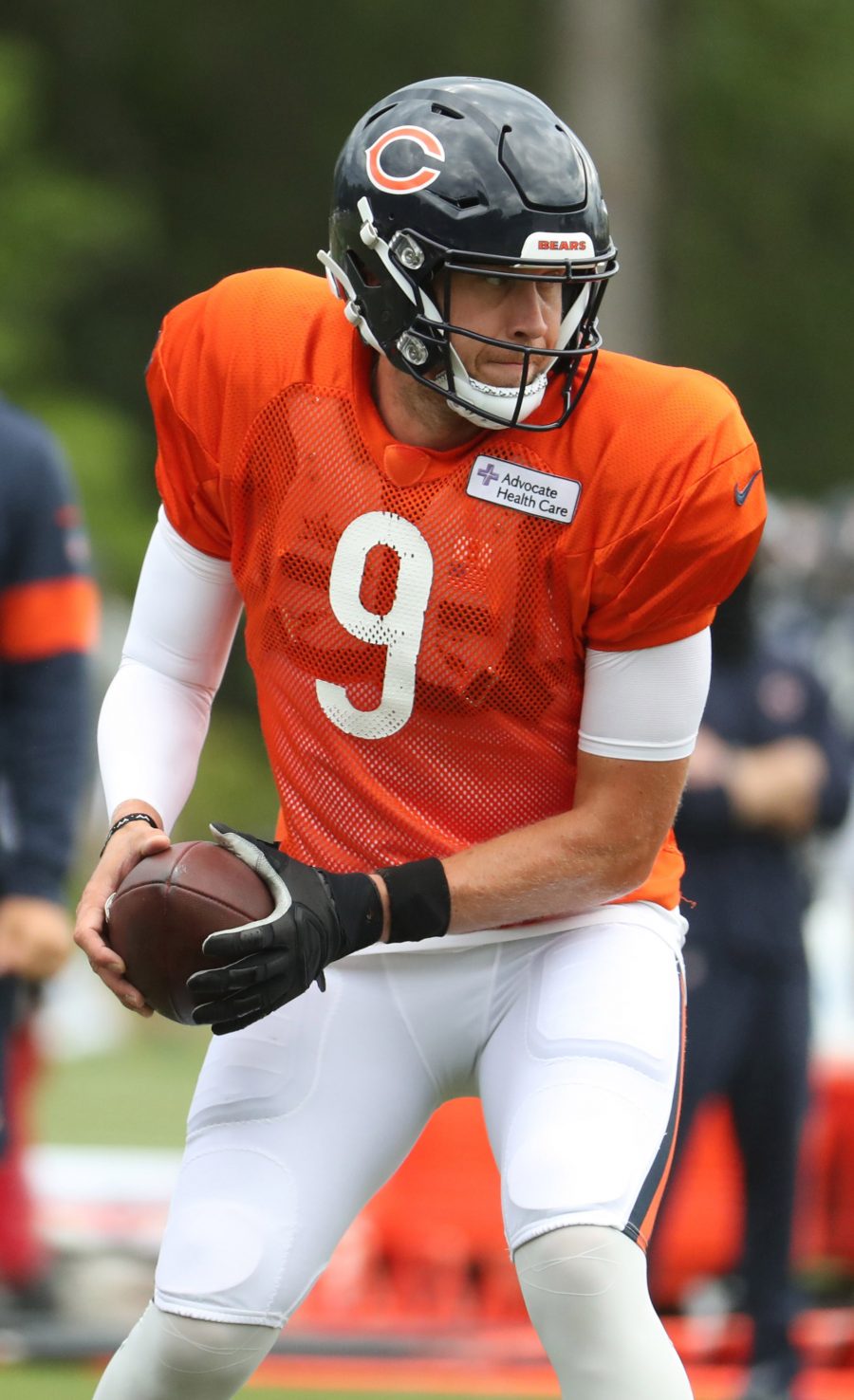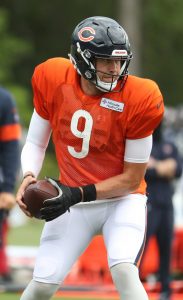 Ryan does not appear at risk of being benched, but Reich and Foles have a rather notable history. The fifth-year Colts HC said he wanted to bring in the former Super Bowl MVP in previous offseasons, but this one finally brought an opportunity to do so on the cheap. Foles, 33, has never sustained quality play outside of Philadelphia, and the Bears kept him on ice (one 2021 start) during his second Chicago season. If nothing else, Foles brings a major improvement on Sam Ehlinger at QB2. The Colts have their best QB room since Reich's first season, when Brissett backed up Luck.
Taylor becomes extension-eligible in 2023. It appears likely the Colts will look to give the ascending back a second contract. In an effort to keep Taylor's mileage reasonable, the Colts should look to Lindsay, who was available for barely the veteran minimum despite having two 1,000-yard seasons on his resume. The NFL's only UDFA to begin a career with back-to-back 1,000-yard rushing seasons, Lindsay found himself marginalized after the Broncos overpaid Melvin Gordon in 2020. Since, the explosive back has seen his stock dip. Having logged just 206 carries over the past two years, the ex-Texans and Dolphins runner offers the protection against Taylor overuse. Of course, Nyheim Hines' presence also spells Taylor.
McLeod, 32, has a route to another Week 1 starting role. When the Colts signed him, Khari Willis remained in the picture alongside Julian Blackmon. With Willis now retired and Blackmon finishing up Achilles rehab, McLeod suddenly becomes an important piece for Indianapolis. A six-year Eagles starter, McLeod has made 123 career starts. While the Eagles struggled in coverage for much of last season, PFF graded McLeod as a middle-of-the-pack safety — largely on the back of his run support.
Notable losses:
Stepping in after the Colts let Coby Fleener walk in free agency back in 2016, Doyle wrapped a nine-year career this offseason. In his age-31 season, the two-time Pro Bowl alternate still provided considerable value. While Doyle ceded some of his receiving role to Alie-Cox, he graded as PFF's No. 4 run-blocking tight end. That provided a boost for Taylor's breakthrough season. Doyle only totaled 500-plus-yard seasons in 2016 and '17 but was a constant for the team at the position for nearly a decade, with his career coinciding with the Colts forming one of the NFL's most effective rushing attacks.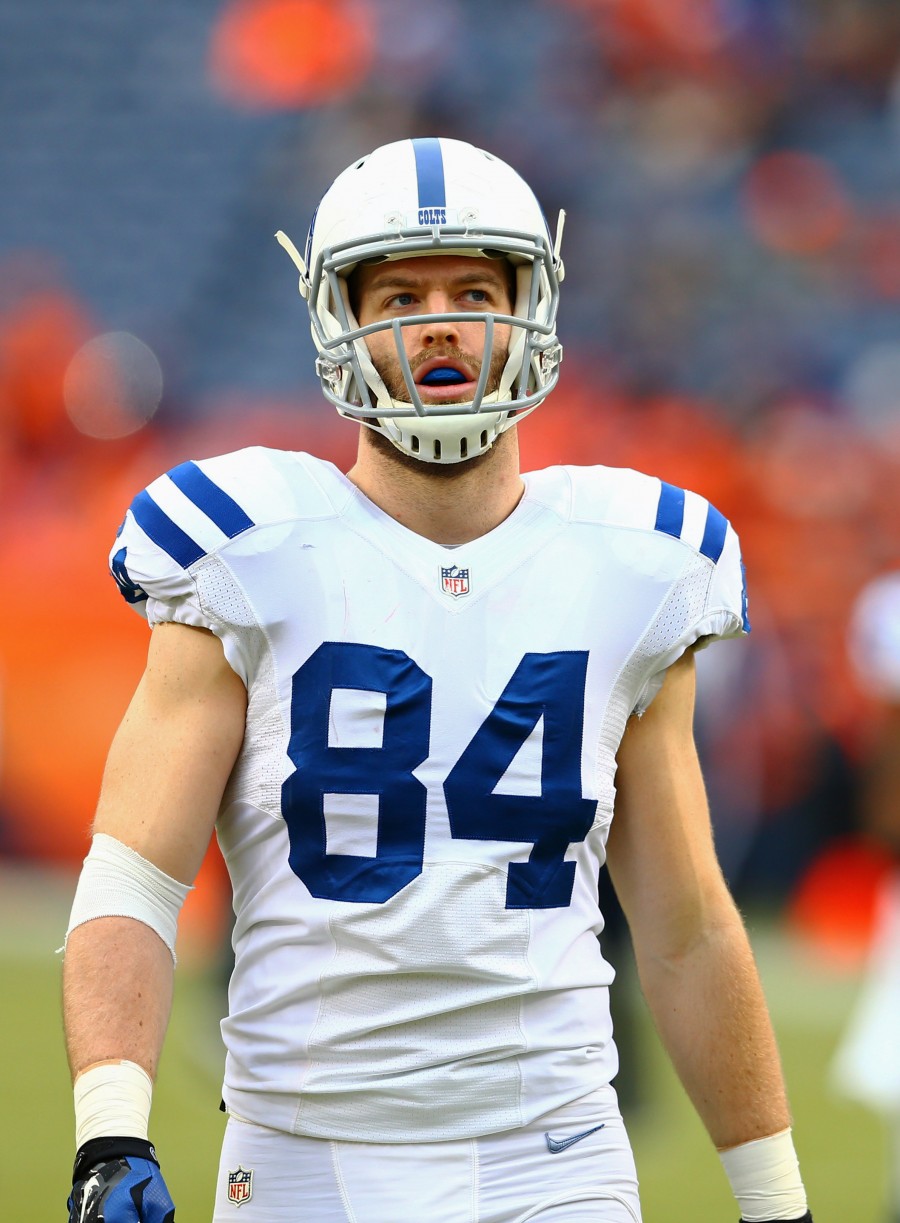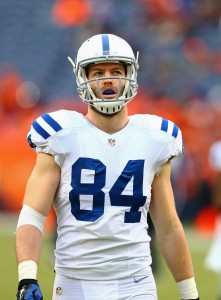 Doyle's departure magnifies a sudden issue up front for a Colts team that has enjoyed front-five (feat. Doyle) continuity for years. Glowinski signed with the Giants, abandoning his post as the Colts' four-year right guard, and Fisher is not expected back.
Glowinski is not close to Nelson's level, but the Colts had the ex-Seahawks draftee on a midlevel contract. With a Nelson extension looming, the Colts were unwilling to do another midlevel deal ahead of Glowinski's age-30 season. But the drop-off might be worth monitoring here. Danny Pinter is expected to replace Glowinski. Filling in at center and guard last season, Pinter showed some promise — particularly in the run game. But transitioning from a player with 74 career starts to a former fifth-rounder with four will be a transition — one made more important by prior guard backup Reed joining the Vikings.
Mack's September 2020 Achilles injury altered his career. A multiyear starter, Mack was on track to join his 2017 running back classmates in receiving some second-contract dough. Taylor arriving in Mack's contract year made a long-term Indianapolis stay unlikely, but Mack probably would have cashed in — perhaps in the Chris Carson range (two years, $10.4MM) — if he had made it to the 2021 market healthy. Instead, the Colts kept Mack on a one-year, $2MM pact and barely used him. After the Colts vowed to work with Mack on a trade, nothing transpired before the deadline. The former fourth-round pick escaped the wear and tear over the past two years (32 carries), but he again settled for a one-year, $2MM contract — with the Texans.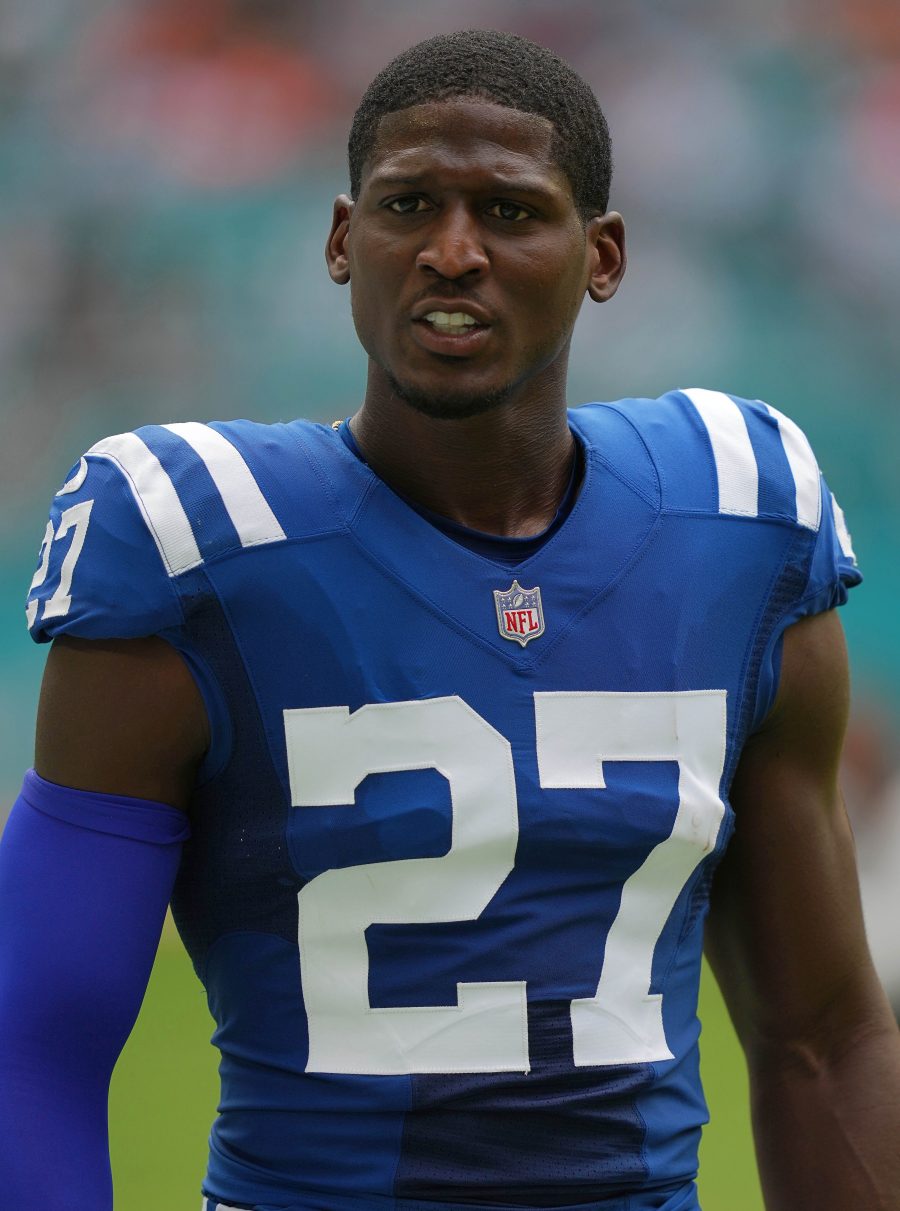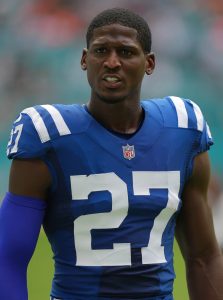 His completion percentage and passer rating allowed figures rising after a bounce-back 2020, Rhodes remains a free agent. The Colts swapped out one 32-year-old corner for another, though the team's depth may not rule out another veteran coming in. Rhodes, Joe Haden, Jackrabbit Jenkins and Kevin King are the top outside cover men available.
Although Pascal played a supporting role on Pittman- and T.Y. Hilton-led receiving cadres, the UDFA out of Old Dominion started 44 games as a Colt. With Hilton and Parris Campbell frequently unavailable, Pascal became a necessary regular, working with the team's bevy of quarterbacks. The possession receiver put together back-to-back 600-yard seasons, from 2019-20, but chose to reunite with Nick Sirianni in Philadelphia this offseason. With Hilton not back in the fold, the Colts are currently depending on Campbell (34 missed games in three seasons) to justify his second-round status, at long last.
Paye and Odeyingbo are Indianapolis' latest prime defensive end investments, but Muhammad (six sacks) and Turay (5.5) led the way in production at the spot last season. Under Ballard, the Colts have used four second-round picks on edge rushers. It is still early for Odeyingbo, but thus far, those picks have not led to much starter-caliber work.
The 49ers pried Turay away for just $1.7MM. The Colts have fortified their roster under Ballard in Round 2 (Smith, Pittman, Taylor, Darius Leonard), but they have run into issues staffing their edge spots. These troubles made ex-waiver claim Muhammad (17 2021 starts) a critical presence. He rejoined Matt Eberflus in Chicago. Tyquan Lewis is back, post-Achilles tear, but has just 8.5 sacks in four seasons. Ben Banogu is now on the team's roster bubble.
Draft picks:
Despite being chosen outside the top 50, amid a run of late-second-round receiver picks, Pierce could have a lot on his shoulders. Campbell's health issues make him a wild card, and even if Hilton does return, he has battled injuries for a few seasons (15 missed games since 2019) and will turn 33 this fall. The third-leading receiver in franchise history would help Ryan's cause, but the Colts may need Pierce to be their No. 2 wideout regardless.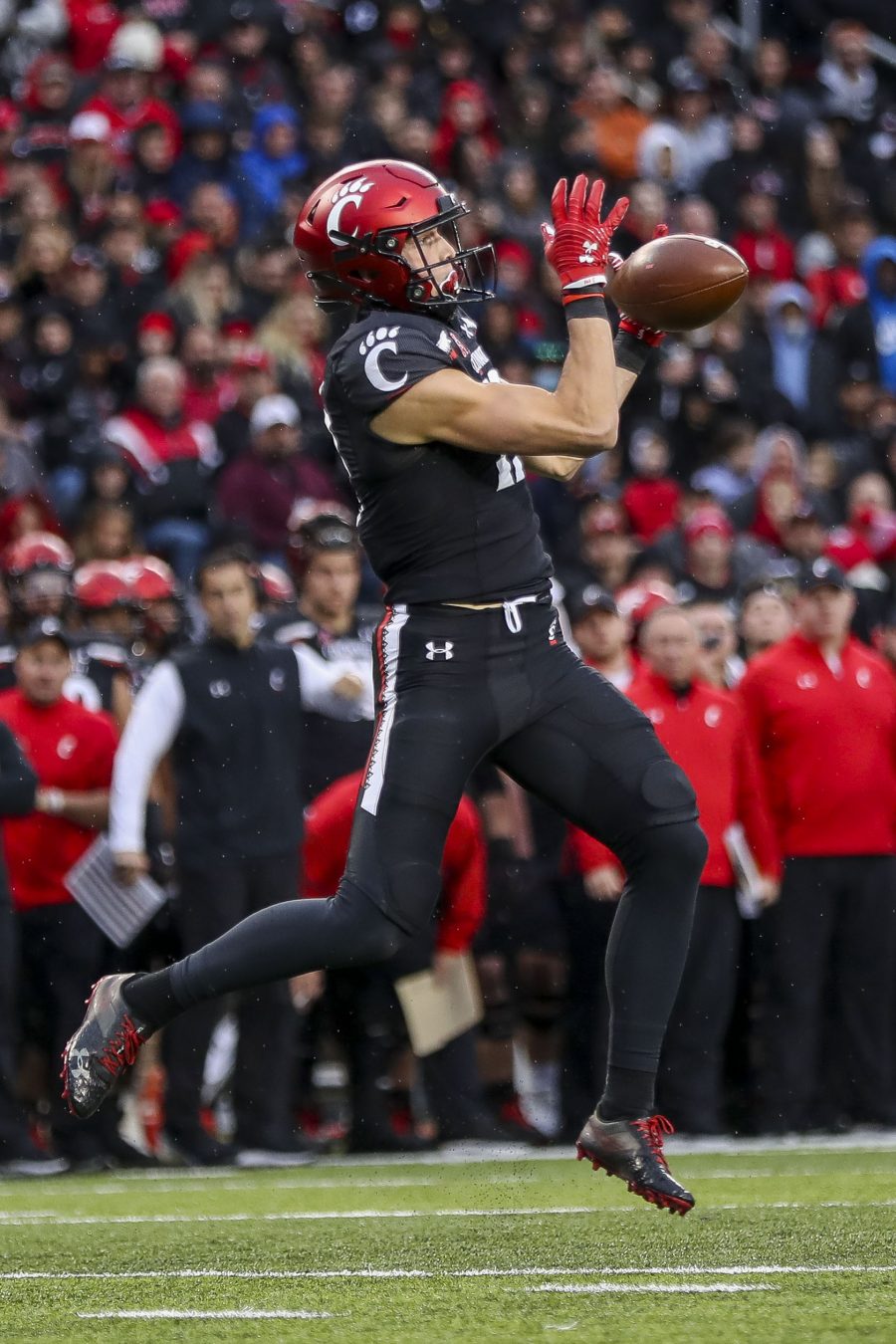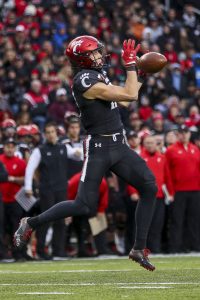 Pierce pairing a 6-3 frame with a 4.41-second 40-yard dash time supplies intrigue, and he averaged north of 17 yards per reception in each of his three Cincinnati seasons. The Bearcats' lead target topped out at 884 yards at the American Athletic Conference program, getting there in 2021 to help the team break the Group of Five playoff barrier. Pierce's arrival gives the Colts two big-bodied wideouts, and while Campbell complements the duo well, it would make sense if the team added another veteran to both protect against another Campbell setback and/or Pierce acclimation difficulties.
The Colts rostering a top-flight tight end would help minimize concerns about their pass-catching situation, but the team will go with Alie-Cox, Woods and 2021 fourth-rounder Kylen Granson at the position. Woods was the second tight end off this year's board, and at 6-7, he and Alie-Cox will give Ryan wide catch radiuses. Woods broke through after leaving Oklahoma State for Virginia in 2021, going for 598 yards and eight touchdowns to emerge out of nowhere on the Day 2 radar. Breaking in alongside Alie-Cox, at a notoriously difficult position for rookies — Pitts' outlier year with Ryan notwithstanding — should provide a better NFL onramp for Woods.
Raimann and Cross could be starters earlier. The Colts will give the former a shot to unseat Pryor, who is favored to be the team's Week 1 left tackle. Entrusting a player given stopgap money ($5.5MM) or a third-round rookie to protecting Ryan represents a risk, after the Colts had Anthony Castonzo play the position for 10 years and Fisher work as a veteran bridge. PFF ranked Pryor just outside the top 25 at tackle last year, though he worked as a swing backup. Ex-Pryor Eagle teammate McLeod figures to open the season as Willis' successor. But the Colts parted with a notable trade package (a fifth-rounder and a 2022 third) to move up for Cross. If the ex-Terrapin is not starting alongside Julian Blackmon by Week 1 2023, something has gone wrong.
Extensions and restructures:
Other:
Hired during the brief window in which Josh McDaniels was assembling a Colts staff, Eberflus worked well as a Reich right-hand man. The Colts stockpiled talent on all three levels, and Eberflus' 4-3 defenses ranked in the top 10 three times during his four seasons. A Dodds-Eberflus Chicago tandem would have made sense, but the veteran exec will stay on as Ballard's top lieutenant, a role he has been in since arriving in 2017.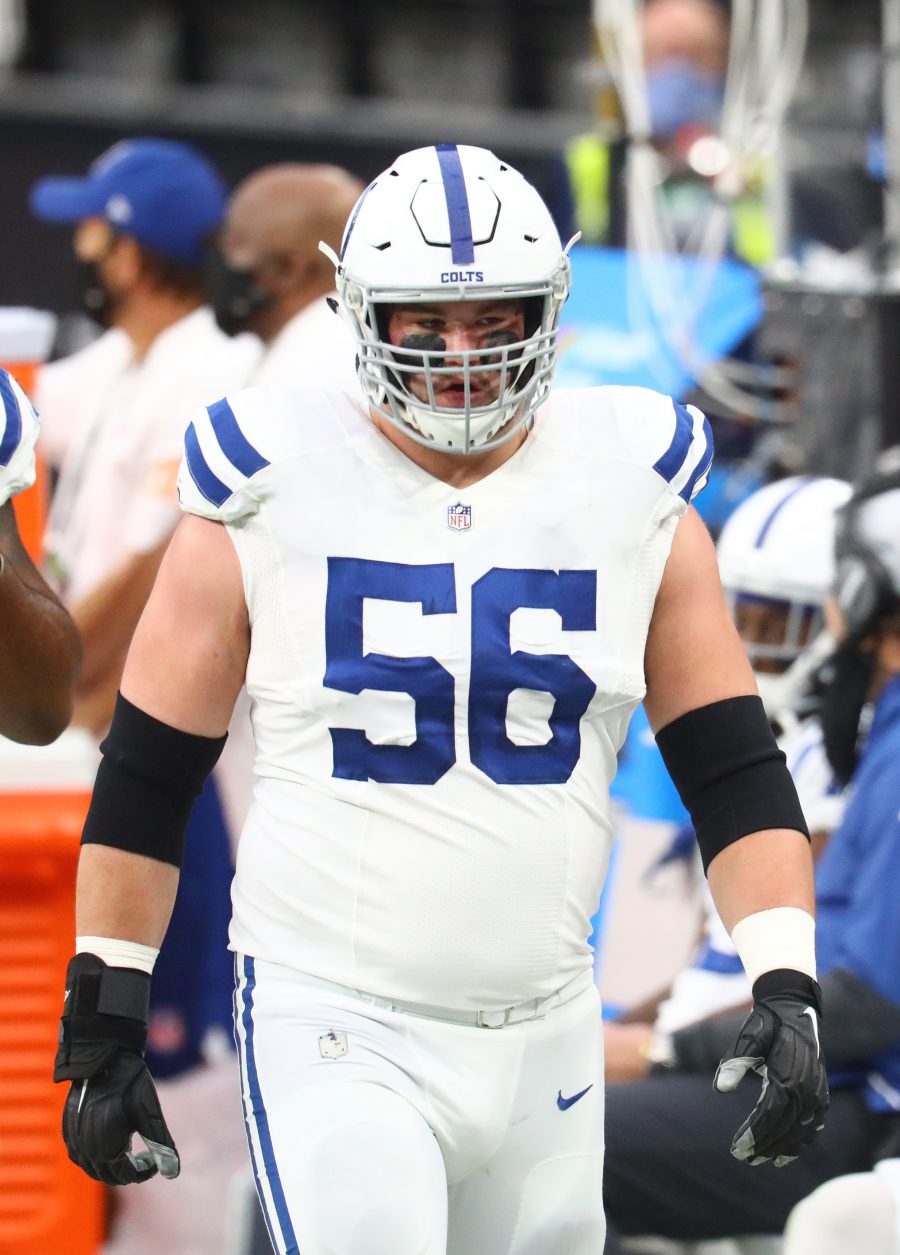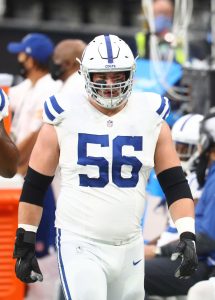 In Bradley, Indianapolis has a more experienced defensive coordinator — albeit one with less momentum. Bradley, 56, has been a DC or head coach in every season since 2009, bouncing from Seattle to Jacksonville to Los Angeles to Las Vegas. Pete Carroll kept Bradley on after taking over as Seahawks HC in 2010, and Chargers and Raiders bounce-back seasons occurred with Bradley leading those respective defenses. The Raiders ranked 17th in defensive DVOA last season, but Bradley will inherit better troops in Indianapolis.
Attached to a fifth-year option salary presently, Nelson will not only command a guard-record extension. He could establish a gulf between himself and the field. Brandon Scherff's $16.5MM-per-year deal tops all guards currently. Considering Nelson is the only offensive lineman since 1970 to start his career with three first-team All-Pro nods and is only going into his age-26 season, a deal at or north of $20MM per annum is reasonable — especially with the salary cap back on course after its 2021 reduction.
The Colts extended Kelly and Smith in the summers before their respective contract seasons. It would surprise if the team — which often hoards cap space, for extension-planning purposes, rather than divvying out big money to free agents — let the biggest fish of the Ballard era reach the franchise tag precipice.
Top 10 cap charges for 2022:
The team's Nelson-Leonard-Moore-Buckner core has helped secure playoff access, but quarterback instability has largely restricted this group. And the 2023 offseason will bring conversations about big raises for Pittman and Taylor. With both Indy's top skill players on rookie contracts, 2022 represents an opportunity for a franchise that has steadily built a solid roster under Ballard. That roster gives the Colts one of the NFL's highest floors, but a conference with a few established powers saw other teams make significant offseason improvements.
Indianapolis has a strong enough team to challenge almost any AFCer, though this will obviously depend on how much Ryan has left. Reich elevated both Rivers and Wentz over the past two seasons. Reich doing the same for Ryan will further crowd the AFC's contender contingent.
Follow @PFRumors