The Commanders will already be without star defensive end Chase Young to start the season, but it's looking like they may lose a starter in their secondary, as well. Third-year safety Kamren Curl suffered a thumb injury this week, according to Ben Standig of The Athletic. While head coach Ron Rivera shied away from giving the media a report on the injury, The Athletic reports that the injury may have required surgery, as Curl was seen in a sling and a possible cast.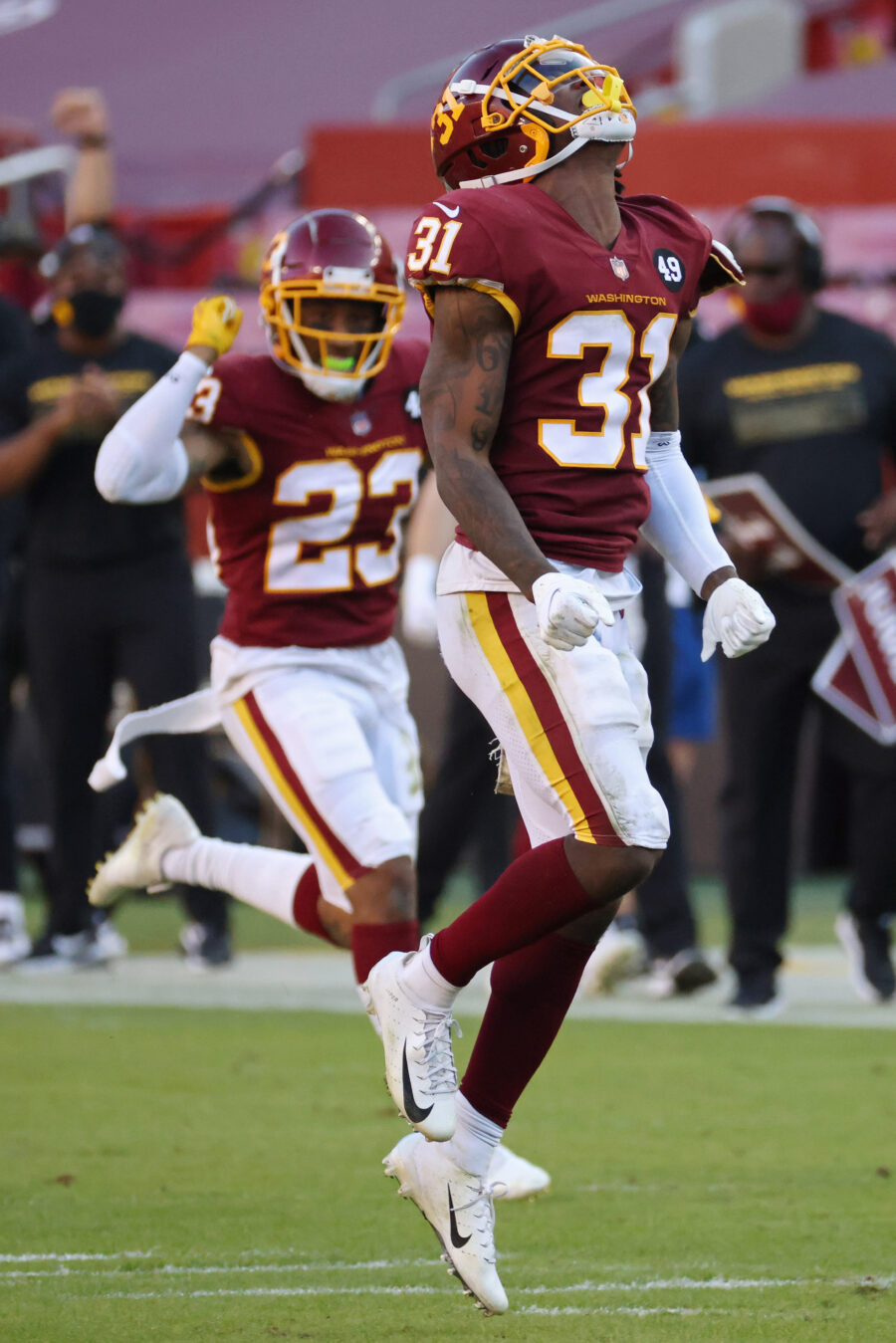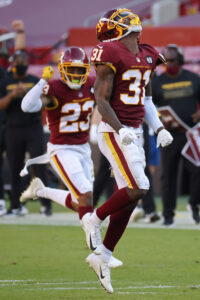 It isn't apparent when Curl suffered the injury, but he didn't appear in the Commanders' final preseason game against the Ravens last Saturday. It was reported that Curl had to leave practice last Thursday with a member of the training staff, but nothing official was reported.
Curl has been a pleasant surprise for Washington, emerging as a starter during his rookie season despite being a seventh-round draft pick. As a rookie starter, Curl intercepted three passes, returning one 76 yards for a touchdown. He was unable to pick off any passes in his sophomore season, but Curl was second on the team, behind only linebacker Cole Holcomb, in total tackles, outpacing fellow safety Landon Collins.
If Curl's potential surgery forces him to miss any time, Washington has a number of options to fill in for him. The first name off the bench is likely Darrick Forrest. Forrest is a second-year safety out of Cincinnati. The former fifth-round pick played extremely sparingly last year, but should be prepared to step up in the case of Curl's absence.
Additional depth can be provided by rookie fourth-round pick Percy Butler and Jeremy Reaves. Reaves has started eight games for Washington in his four years with the team and is a reliable depth piece in case the Commanders don't feel fully comfortable relying on the younger Forrest or Butler.
It remains to be seen what the outlook is for Curl's recovery. As Rivera told the media, "(they) don't have to give (us) the injury report" until Wednesday.