Through two games, Saquon Barkley is the NFL's rushing leader. Barkley's 236 yards are obviously a big reason why the Giants have jumped out to a 2-0 start. This marks a positive development for Barkley, who lingered as a low-key trade candidate this offseason.
The Joe Schoen–Brian Daboll regime inherited Barkley, who had slid from one of the best running back prospects in modern NFL history to a player whose Giants future was in doubt because of injury trouble. Barkley's resurgence may need to continue for a bit before the new Giants front office considers extension talks, but on a team that has seen a strange receiver situation cloud its long-term outlook at that position, Barkley could fit as a second-contract piece.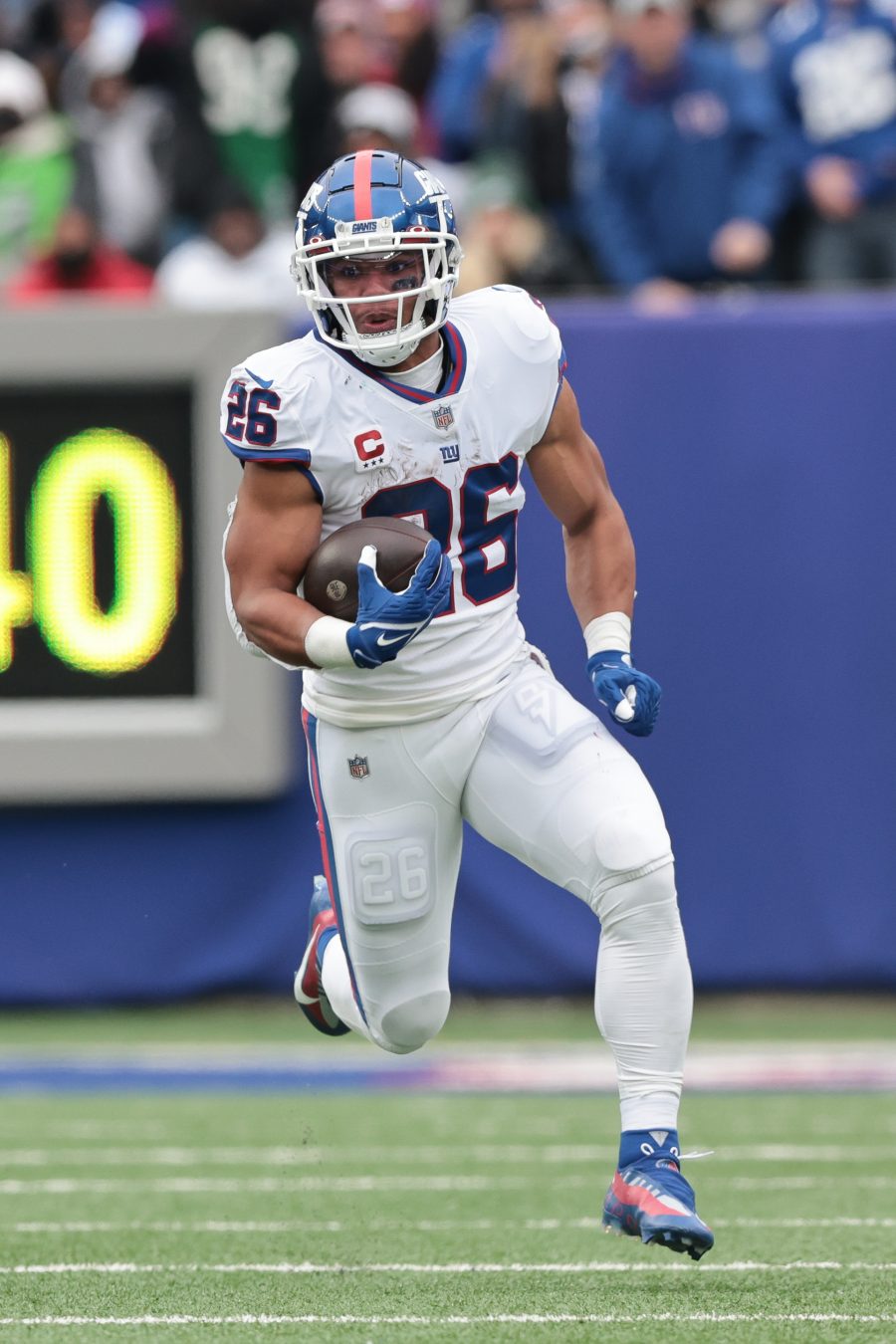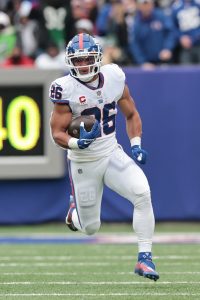 It sounds like the former No. 2 overall pick will be willing to negotiate in-season with the Giants. That was his stance last year, though the early-season ankle sprain he suffered made it three straight years of injury trouble and moved a possible extension well off the radar. Barkley, 25, is now playing on a $7.22MM fifth-year option. Despite Barkley's injury history, he dropped an early indication he would be willing to play out that option year.
"Any time an athlete bets on himself and goes out there and performs at a high level, you love to see that," Barkley said, via Ryan Dunleavy of the New York Post. "Whether it's football, whether it's baseball, whether it's basketball, I want all athletes to get what they deserve."
Since the 2011 CBA introduced the fifth-year option, Barkley is just the second running back to play on it. Melvin Gordon played on the option in 2019, doing so after holding out to start that season. He left Los Angeles in free agency in 2020. With Barkley having shown a higher NFL ceiling — one sidetracked by injuries — this situation brings a bit more intrigue. The Giants have not seen one of their first-round picks play beyond five seasons with the team since 2010 first-rounder Jason Pierre-Paul.
Thanks largely to the 2017 draft class, first and second tiers have formed in the running back market. Christian McCaffrey, Ezekiel Elliott and Alvin Kamara secured deals at or north of $15MM per year. McCaffrey's $16MM-AAV Panthers pact — agreed to in March 2020 — still leads the way. From July 2020 to March 2021, the second tier emerged. Derrick Henry, Joe Mixon, Dalvin Cook and Aaron Jones signed deals worth between $12MM and $12.5MM per year. Nick Chubb, part of Barkley's 2018 draft class, fell in line by signing a $12.2MM-per-year Browns extension in July 2021.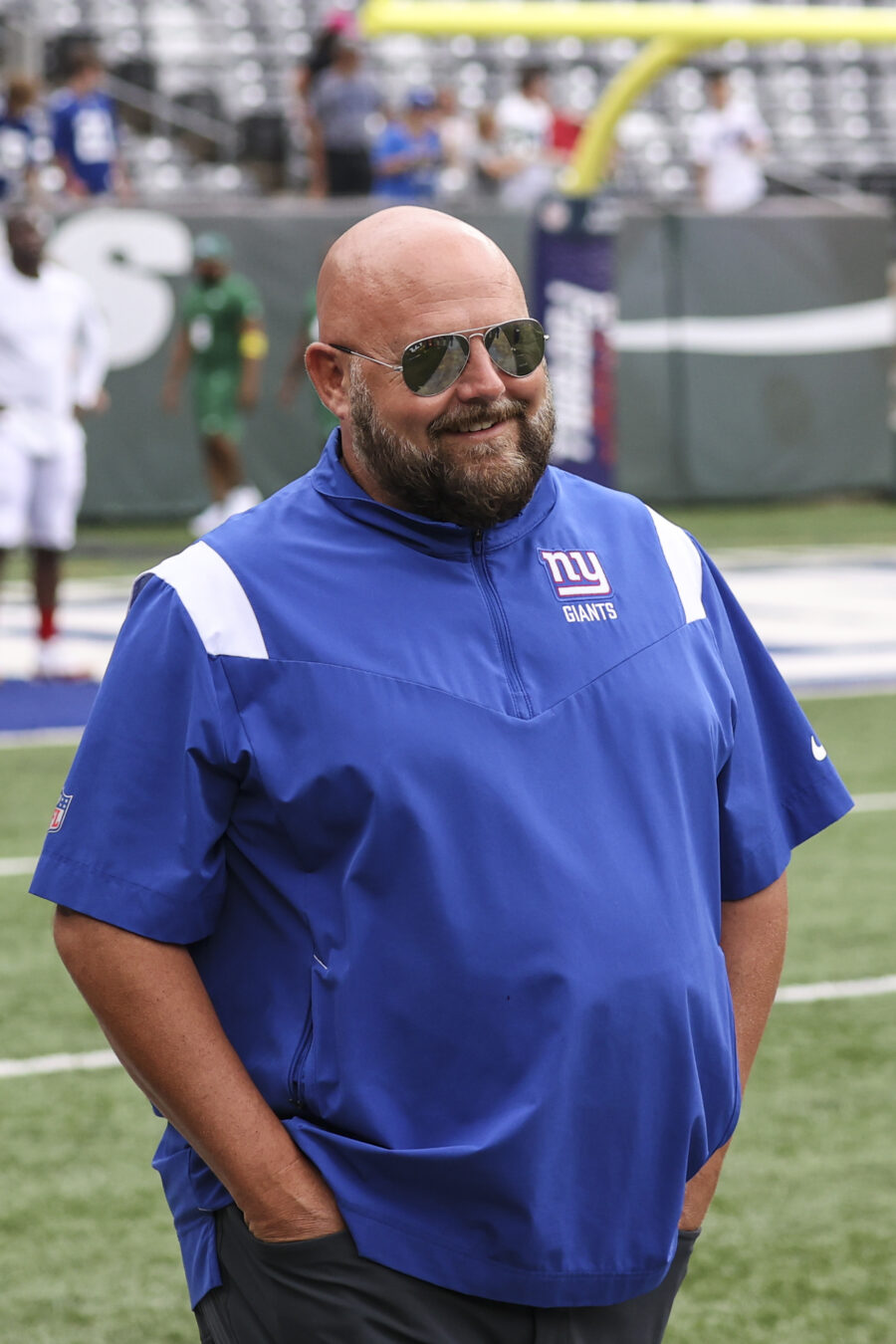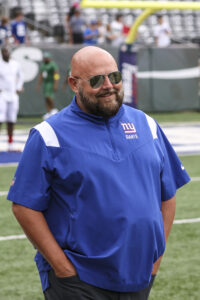 Seven members of the 2017 class, which also includes former UDFA Austin Ekeler, signed upper-echelon or midlevel second contracts with their respective teams. Chris Carson was the only one to do so after reaching free agency. Not all of these contracts have worked out. McCaffrey has battled injuries, and Carson suffered a career-ending neck injury. But most of the recent extension recipients remain on steady trajectories after being paid. This wave of payments cresting after the likes of Le'Veon Bell, Todd Gurley and David Johnson did not justify their contracts has made for an interesting stretch.
These $12MM-$16MM-per-year deals have created a roadmap for a Barkley re-up, though it remains to be seen if the Schoen-Daboll operation views him in that way or will be one to extend a running back. The Giants are not believed to have shopped Barkley, they took trade calls on him before the draft. Barkley's skillset would make him a candidate for a McCaffrey- or Kamara-type contract. His injury history, and perhaps McCaffrey's post-extension health issues, could nix that reality. The talented Giants back continuing this early pace and showing the kind of form he did as a rookie (NFL-high 2,028 scrimmage yards) and when healthy in 2019 — behind shaky offensive lines in each season — could change the equation.
The Giants entering discussions with Barkley this season could allow them to lock down their top playmaker and give the injury-prone back some security. Barkley's 2019 high ankle sprain, 2020 ACL and MCL tears and his 2021 ankle issue threw his career off course, but the team is unlikely to have a big-ticket receiver contract or a franchise-quarterback deal on its 2023 books. Kenny Golladay, Darius Slayton, Sterling Shepard and perhaps Kadarius Toney, the way that partnership is going, have uncertain post-2022 futures in New York. Ditto Daniel Jones, who did not see his fifth-year option exercised. After entering this offseason in salary cap trouble, the Giants are projected to be in the top five in 2023 space.
If no Barkley extension occurs this year, he would be headed for free agency. A franchise tag, which CBS Sports' Joel Corry projects to come in around $10.1MM, would then be an option for the Giants. The Steelers went to this well with Bell, twice; the second time caused quite the stir in 2018. The tag would, however, be a way for the Giants to extend this partnership without committing long-term to a player at such a volatile position. Barkley will have banked more than $38MM on his rookie contract, separating him from most modern backs. Through that lens, an extension would be less financially important for his future. Should Barkley be on a Pro Bowl pace by midseason, it would be interesting to see if he would entertain an extension in the $12MM-AAV range — especially with the cap rising again — or push this situation to the March 2023 tag deadline.
Barkley hitting free agency next year would, should he avoid a severe injury this season, place a top-tier running back in a crowded marketplace. Kareem Hunt, Josh Jacobs, Miles Sanders, David Montgomery and Damien Harris are among the running backs on expiring contracts. We have a long way to go before the prospect of Barkley hitting the market emerges, but his nice start to a contract year opens the door to a few possible futures. Which one will end up transpiring?