Now that the league's most controversial quarterback extension discussion has come to an end, it's time to move on to what may be the second-most controversial. Chargers quarterback Justin Herbert has shown some impressive regular season success in Los Angeles, but without results in the postseason, does he deserve to earn what some of his colleagues are making?
The 2020 quarterback class recently became eligible to sign their second NFL contracts. Eagles quarterback Jalen Hurts, in a slightly different situation with no fifth-year option due to being drafted in the second round, broke the mold before heading into the final year of his rookie contract, signing an extension that gave him the highest annual average contract value in the NFL, a record that would be broken weeks later by Ravens quarterback Lamar Jackson.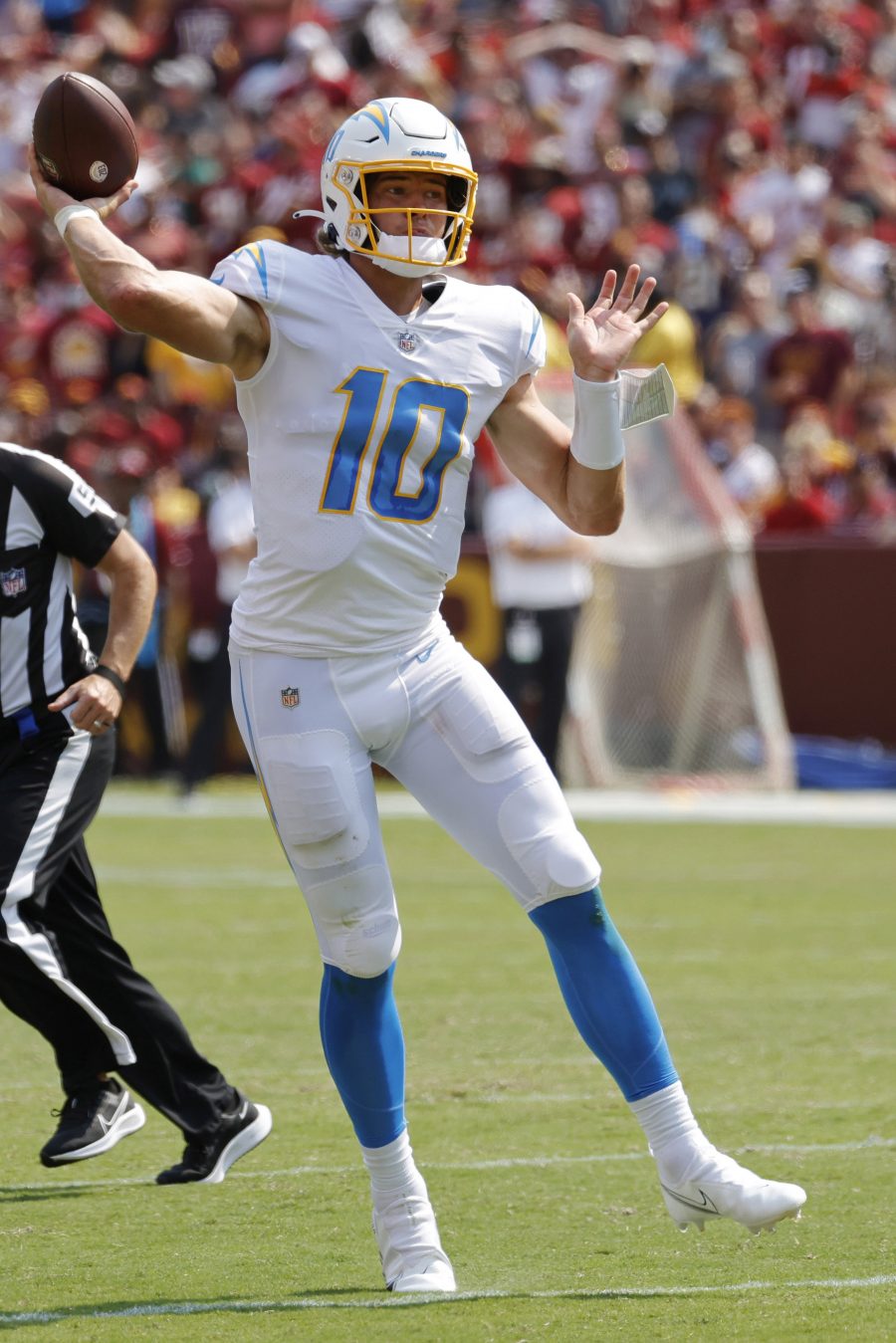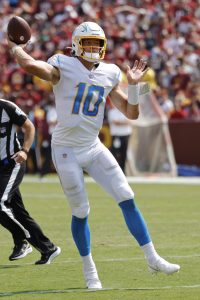 The Packers decided to get ahead of the pack, as well, signing inexperienced quarterback Jordan Love to an extension of his four-year rookie deal that will keep him under contract through this season and the next. Aside from that, the remaining first-round quarterbacks from the 2020 NFL Draft are playing it patient. The Bengals and quarterback Joe Burrow seem to be in a bit of a holding pattern, watching Herbert and the Chargers. The Dolphins also seem to be sitting pat on a new deal for quarterback Tua Tagovailoa. Injury issues, namely frequent concussions, have Miami playing it slow, as Tagovailoa's future appears uncertain to say the least.
That brings us to Herbert. The 2020 class's Offensive Rookie of the Year, Herbert has been a statistical phenom in Los Angeles. Through his first three seasons, Herbert has passed for 14,089 yards, more than any other player in NFL history through their first three years. He followed up his ORoY campaign with a Pro Bowl sophomore season. He averages just over 31 passing touchdowns per year to just over 11 interceptions. Despite throwing for the fewest touchdowns of his career last season, he finally saw his team's success result in a postseason appearance. That paradox serves as a microcosm of the biggest issue currently surrounding his legacy: what good are statistics if they don't lead to team success?
With Herbert behind center, the Chargers are 25-24. They have floated just above .500 since he took his place atop the depth chart. In his lone postseason contest, the Chargers' defense consistently put Herbert and the offense in positions to succeed, leading to a 27-0 lead over Jacksonville to begin the game. As the Jaguars mounted their comeback, though, Herbert and the offense struggled generate much scoring as the team only managed three second-half points. That loss ultimately puts his record as a starter at 25-25, including the postseason.
The blame doesn't fall solely on Herbert's shoulders, of course. A middling-to-subpar defense in the past three years has made Herbert's job that much harder. Injuries to leading offensive players like running back Austin Ekeler and wide receivers Keenan Allen and Mike Williams have put him in tough situations from time to time, as well. Still, quarterbacks like Jackson and Hurts have made winning without stats look easy, while Hurts and Burrow have found enough postseason success to each have a Super Bowl loss on their records. Herbert's statistical success should well reward him and set him on track for a top contract, but his lack of winning success could lessen his price tag a bit.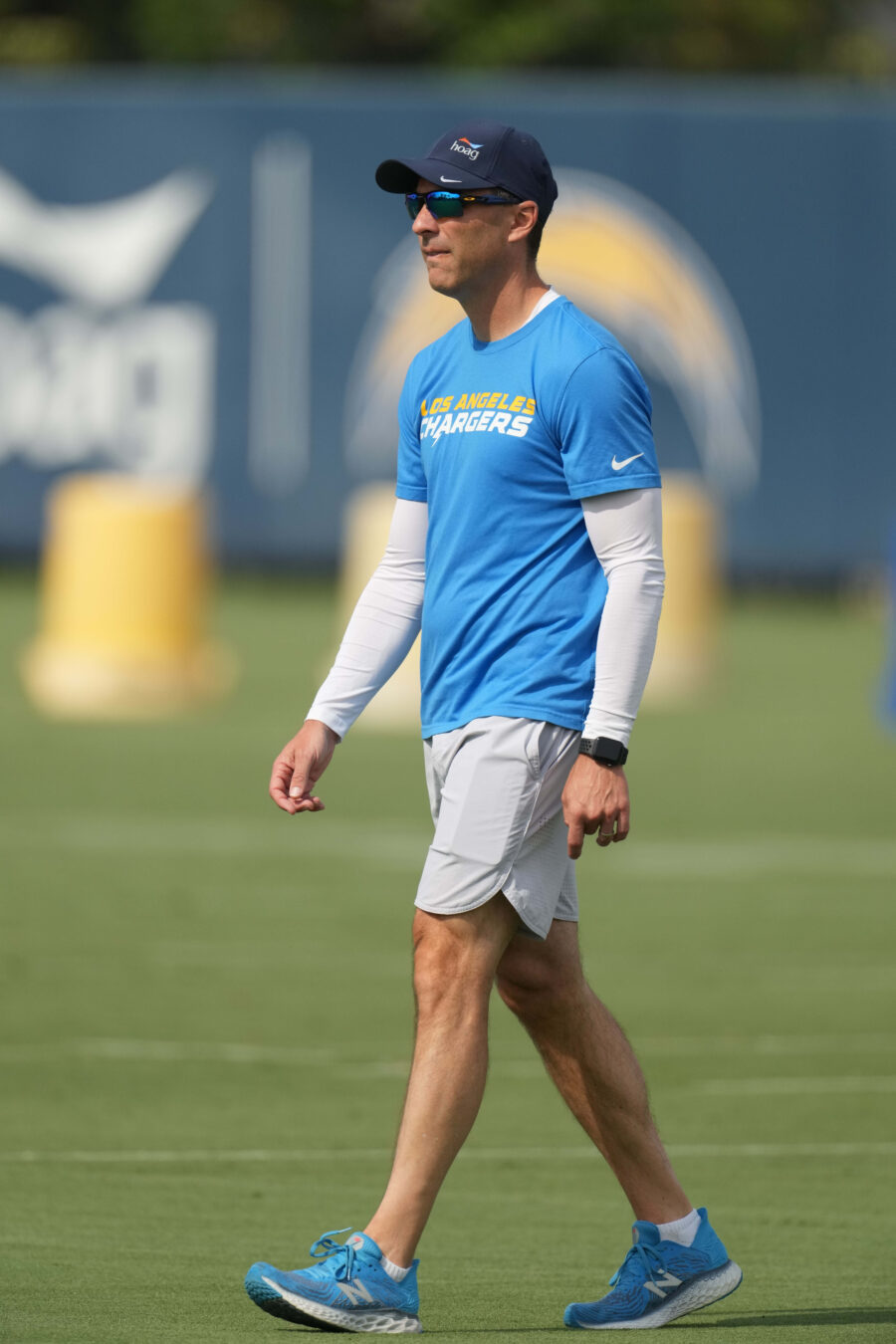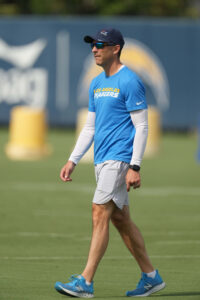 Veteran general manager Tom Telesco has been here before with Philip Rivers. As a student of Bill Polian with the 2000's Colts, Telesco had a front row seat to how Indianapolis paid Peyton Manning while still fielding a strong team around him. Seeing the success that that resulted in, Telesco will likely be aiming for a more team-friendly deal when trying to extend Herbert.
"At least in our situation, I don't think I need to have that talk with our quarterback. I think he's fully aware, has really good self-awareness on how much money he is going to make, how it affects the team," Telesco said. "But like most agents will tell you, like, it's my job to figure out how to make sure that the player gets the value that he deserves and we build a team around him."
With that in mind, what might a deal for Herbert look like? This is a tough one. As the price tag for quarterbacks continues to climb, Herbert is expected to make over $50MM per year. The statistical success backs that assertion, and the development of the deals of Hurts and Jackson make that harder to deny. Yes, Mahomes and Allen aimed for longer deals (slightly for Allen, extremely for Mahomes), that take a bit of burden off the team, but those deals came in 2020 for Mahomes and 2021 for Allen. It's hard to imagine that both of those deals would still be under $50MM per year in 2023.
If Herbert and Telesco are on the same page about a team-friendly deal, it's going to be based off of length. Herbert may end up looking at a six- to eight-year deal. With the added years to the contract, he may agree to take a bit less than the five-year deals Hurts and Jackson signed. I could see an eight-year, $400MM deal with a $50MM AAV or maybe a six-year, $306MM deal with a $51MM AAV. If the team waits longer to make the deal, they not only risk further inflation to contract prices, they also risk Herbert driving up the price tag with some postseason success.
Telesco has his work cut out for him. The team clearly wants to commit to Herbert long-term. With seven players all set to make over $10MM next year, the team's payroll is getting top-heavy. He'll have to work some Colts-Manning magic in order to give Herbert the long-term deal he deserves while not totally handicapping the team's ability to stack top-end talent around him.