The Chiefs made some outside moves to address their secondary this offseason, but they may not want to overlook the players they have in the building. An underrated move the Chiefs should be looking at this summer is an early extension of cornerback Rashad Fenton.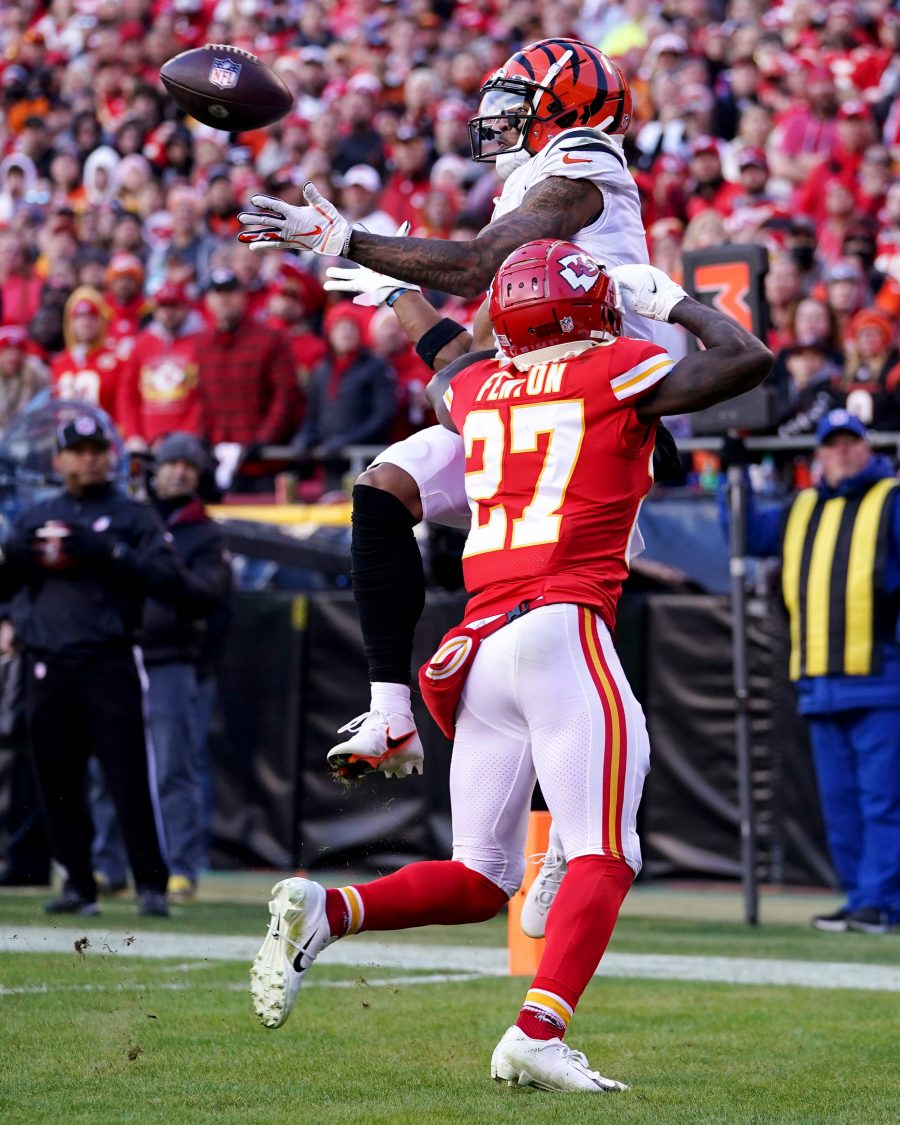 Kansas City was forced to make some moves after losing cornerbacks Mike Hughes and Charvarius Ward in free agency. The Chiefs used three of their draft picks this year on cornerbacks, including a first-round pick on the University of Washington's Trent McDuffie, and even traded away a 2023 seventh-round pick for former-Texans cornerback Lonnie Johnson Jr. McDuffie is slotted to start opposite third-year cornerback L'Jarius Sneed, who started all 15 games he appeared in last season. Fenton is likely the third cornerback on the depth chart with DeAndre Baker, who was drafted 171 picks before Fenton in the 2019 NFL Draft, slotting in at fourth.
Even though Fenton isn't expected to start on a weekly basis for Kansas City next season, there is a good amount of evidence to suggest that extending him before his contract year would be extremely beneficial for the Chiefs. Not only has Fenton shouldered more and more responsibility with playing time over each of his three seasons, earning more starts and defensive snaps each year, but he's also moved around the field over the years.
As a rookie, Fenton played mostly in the slot, earning one pick and four passes defensed, as well as a forced fumble and a quarterback hit. In his second season, Fenton split his time between the slot and the outside while making three starts. He totaled one interception, seven passes defensed, and added a tackle for loss, as well. Last season, he played 80% of his snaps on the outside during his eight starts, according to Pro Football Focus, leading to seven more passes defensed, one forced fumble, and a career-high 49 total tackles.
Not only has he displayed the ability to handle the increased responsibility of playing time, but his movement around the secondary provides an extremely valuable versatility, showing he can play in any cornerback role that he's asked to play in. Another factor that could benefit Kansas City is Fenton's draft position in the sixth round. According to a data study done by Zach Drapkin at Pro Football Focus (subscription required), late-round draft picks are historically underpaid on their second contracts. Not that the Chiefs would intentionally short their players, but utilizing precedent could help the Chiefs extend Fenton at a bargain-price.
When trying to gauge the range of what an extension might look like for Fenton, there are a few examples that we can look at. Eagles cornerback Avonte Maddox has been an intermittent starter in Philadelphia over the years in the slot and recently signed a three-year, $22.5MM contract with an average annual value (AAV) of $7.5MM. Patriots nickel cornerback Jonathan Jones signed a three-year, $21MM contract in 2019. Neither Maddox nor Jones were drafted highly with Maddox being a fourth-round pick and Jones signing with New England as an undrafted free agent, initially.
Another fourth-round pick that recently signed a new extension was Bills cornerback Taron Johnson, who signed a three-year, $24MM deal last October. I like this comparison because, like Fenton, Johnson's role on the field increased incrementally each year until last year he served as a full-time starter. It wouldn't be the Chiefs' ideal scenario, but, if McDuffie isn't quite ready to start Week 1 for whatever reason, I believe they'd be fully confident in trotting Fenton out there to start opposite Sneed.
Essentially, most of the deals on these later-round draft picks are for three years and they've risen over the last few years from an AAV of $7MM to $8MM per year. Based on the constant inflation of NFL salaries and depending on how much loyalty the Chiefs want to show Fenton, I would predict that an extension for Fenton might have an AAV of anywhere from $8MM-$9MM. A three-year, $26MM contract would be a more-than-generous offer that would still land Kansas City an affordable, dependable, and versatile young cornerback. With Sneed and McDuffie on rookie deals, this would extend the time frame of having the three young cornerbacks on relatively affordable contracts at least through the 2023 season.
Follow @PFRumors