A few of the NFL's best players find themselves in contract predicaments due largely to the CBA, and their courses of action could become major issues for their respective teams.
Thanks to the fifth-year option, Odell Beckham Jr., Aaron Donald and Khalil Mack — and many others from a talented 2014 first-round contingent — are tied to the franchises that drafted them for two more seasons as part of their rookie contracts. Despite several of these players having outperformed their deals, none more than the aforementioned trio, these performers are all attached to 2017 salaries far below their market values.
Beckham did not show for Giants OTAs before reporting in advance of minicamp, and although the superstar wideout has downplayed concerns about his contract going into his fourth season, John Mara categorized this extension as a lower-priority matter right now. That likely wouldn't be the case if Beckham had been a second-round pick.
Donald gave a non-answer regarding a potential training camp holdout. Though he's been in talks with the team on a new deal, that situation appears to be dragging. The two-time All-Pro has become the league's top defensive tackle, but his situation doesn't leave him the kind of leverage then-UFA Ndamukong Suh had when he set the bar at six years and $114MM.
Despite being the defensive player of the year, Mack looks like he will have to wait until 2018 to secure a long-term commitment from the Raiders. While Reggie McKenzie said Mack will be re-signed — likely for more money than any defender has made — the fact that the player who is probably the Raiders' best has to wait behind other standouts from his draft class simply because Derek Carr and Gabe Jackson's deals didn't include fifth-year options is a loophole. It affects top talents annually.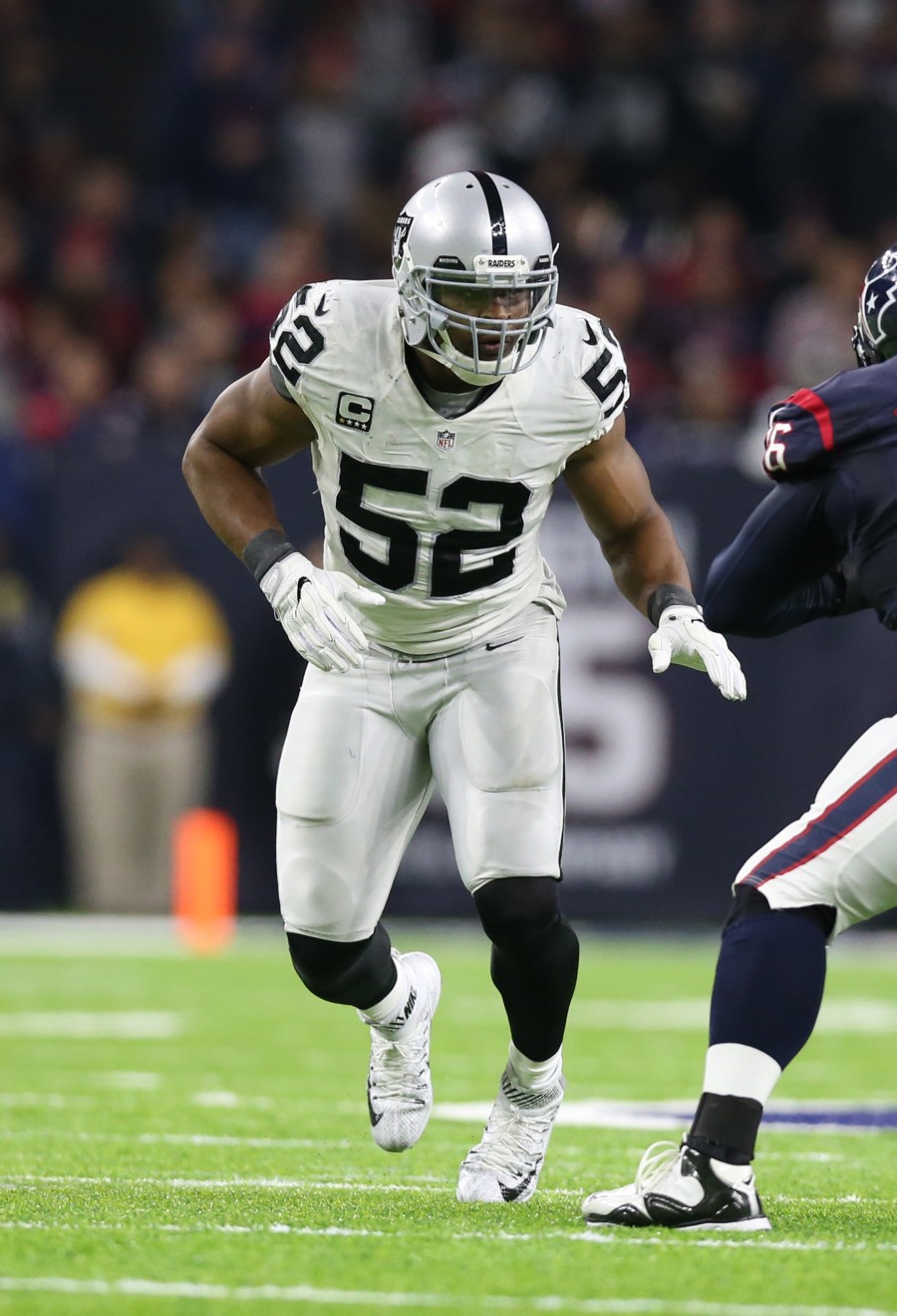 Other players like Mike Evans, Anthony Barr and Jadeveon Clowney are part of the above group. But in the case of Beckham, Mack and Donald, these are three elite NFL talents who are tied to modest amounts while lesser players from the '14 draft are prioritized because they are entering their contract years. Von Miller and Muhammad Wilkerson had to wait five years for their extensions, with teams also having the more lucrative franchise tag to apply as a stall tactic. It worked out for those stalwart defenders, but this system creates drama consistently.
Teddy Bridgewater can be used as an example of it backfiring, although the timing was different. The Vikings declined Bridgewater's fifth-year option months after his knee injury put his career in jeopardy. While Bridgewater was not eligible for an extension at the time he was hurt, the Vikings almost certainly would have picked up his option in March to keep him around on an $11MM-plus salary in 2018. Now, the quarterback's camp could be preparing for a battle since a PUP list stay could cause the fourth-year passer's contract to toll, thus tying him to his Year 4 salary ($2.18MM) for another season. That would be quite the fall after being in line for a possible extension down the road.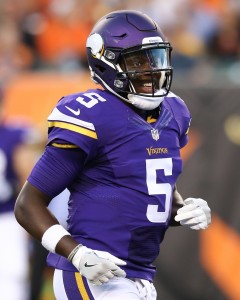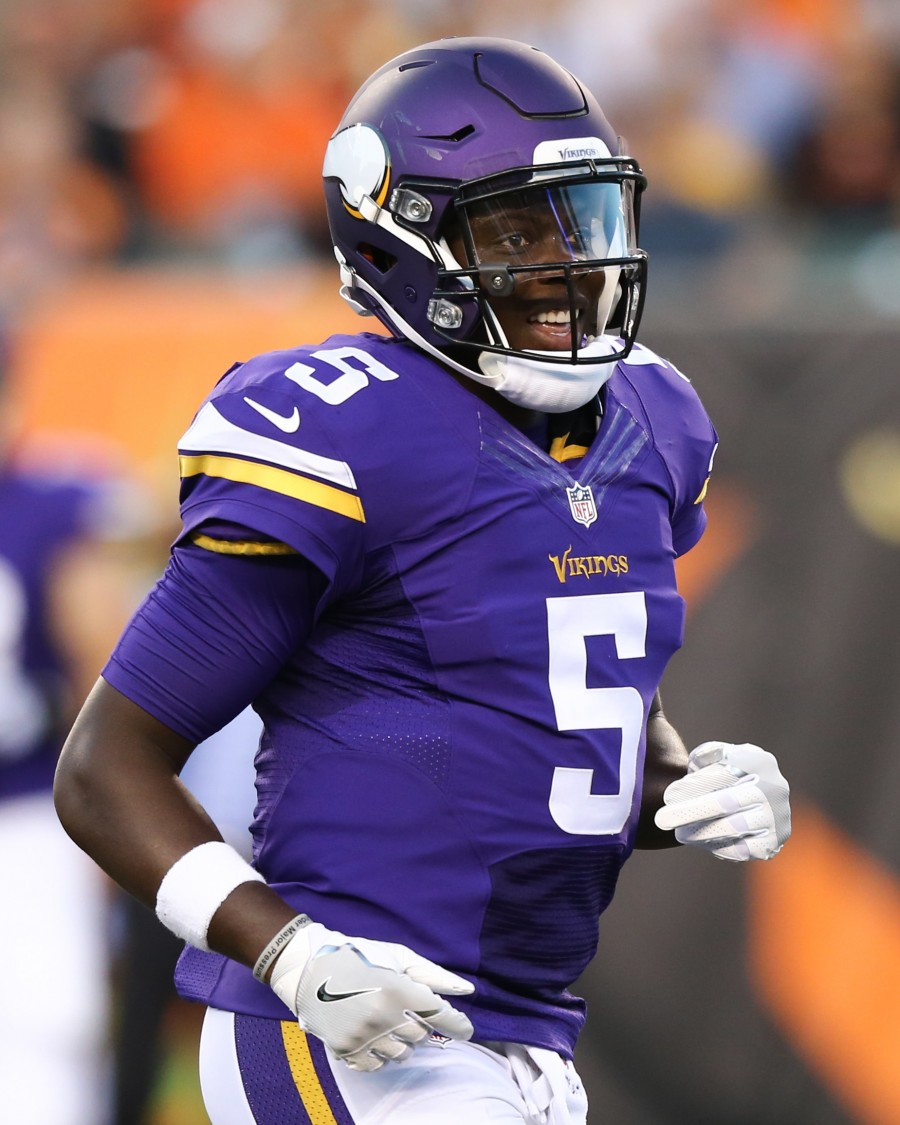 Attached to respective salaries of $3.23MM, $3.31MM and $5.94MM, Donald, Beckham and Mack don't have many courses of action. They could hold out, however, to apply pressure to their teams.
The Giants and Raiders wouldn't be the same without their superstar 2014 draftees, and while the Rams haven't made the playoffs with Donald around and are in more of a rebuilding phase now, they would certainly be weakened without Donald's services. But the players could incur $30K fines per day by doing this. That's not exactly a harsh deterrent to someone who stands to sign for more than $100MM at some point, but given that such money isn't assured yet, these penalties would be more severe.
These options have turned out to be quite team-friendly, despite the pay increases that come in Year 5. They also delay a first-rounders' prospective free agencies as peers chosen in later rounds venture onto the open market, forcing teams to pay for another prime year of service. Robert Griffin III and D.J. Fluker found out how unfriendly the options can be to players after their teams rescinded them free of charge over the past two offseasons.
But this setup is the law until a new CBA emerges. For the time being, fourth- or fifth-year players who feel they've outperformed their deals will be thrust into uncertainty the way some of their peers drafted later aren't.
So, should talents like Beckham and Donald follow through with holdouts to ratchet up the pressure? Or would showing goodwill toward their teams by working until an extension comes be a better course of action? Should teams display more expediency regarding these deals to avoid these situations, in an effort to show future players they are valued? Or are the pay bumps that come in Year 5 enough to justify the delays? Weigh in with your thoughts in the comments section.
Photo courtesy of USA Today Sports Images.