Inheriting his old job back after Aaron Rodgers' injury, Zach Wilson has submitted the kind of uninspiring efforts that led to his 2022 benching. Robert Saleh's continued support of the former No. 2 overall pick looks to again be creating an issue in the Jets' locker room.
Asked about Wilson's status as the team's starter moving forward, Saleh dismissed the notion the scuffling quarterback could be benched. The third-year Jets HC indicated Wilson gives the team the best chance to win. These comments led to Joe Namath sounding off on Wilson's poor play, and Saleh's support looks to have created a locker-room issue for the team.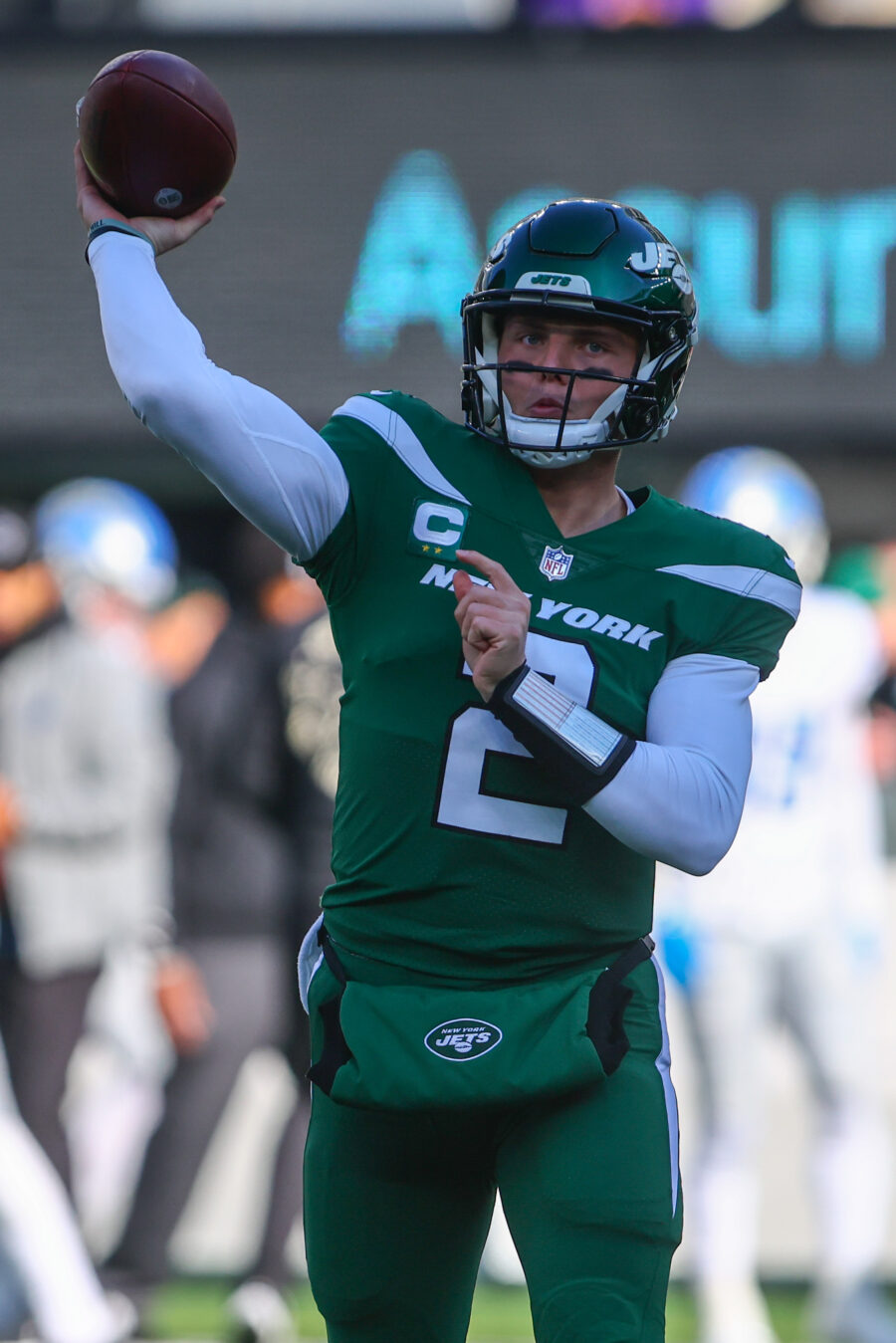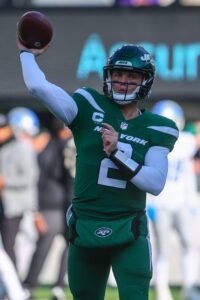 Saleh is coming off as a "Zach apologist" in the Jets' locker room, ESPN.com's Rich Cimini said during his Flight Deck podcast (h/t USA Today). New York's defense, in particular, has shown frustration with the head coach's Wilson support, with Cimini adding that members of the Jets' offense are not exactly in lockstep with regards to Wilson backing. Garrett Wilson and Michael Carter could be seen holding animated discussions with Jets assistants on the sideline during the team's Week 3 loss to the Patriots, and Cimini adds this frustration could reach a boiling point if the situation does not improve quickly.
This is not dissimilar to the fallout that led to Wilson being benched after a loss to the Patriots last season. Locker-room unrest, following Wilson's postgame interview after a November 2022 loss in Foxborough, helped lead to Saleh benching Wilson for Mike White. The latter is now Tua Tagovailoa's backup in Miami, with the Jets devoting their efforts to adding a veteran starter. While the team's Rodgers push succeeded, the Jets are not believed to have pursued a veteran backup, leaving Wilson in place despite his woeful two-year tenure. The Rodgers-centric plan has also been a point of contention among Jets players, per Sportskeeda's Tony Pauline.
The Jets not having a backup plan behind Rodgers is among the gripes in the locker room presently, per Pauline, who adds players have also voiced concerns about the team's game plans and Saleh's overzealous leadership approach. The former San Francisco DC did walk back his Wilson support a bit this week, and the Jets do now have Trevor Siemian on their practice squad.
"We all acknowledge he has to play better. We all acknowledge that," Saleh said of Wilson (via the New York Post's Brian Costello). "He acknowledges it; teammates acknowledge it; he acknowledges it himself. But the key is to have confidence in yourself. You have to.
"… We've got a great locker room. Locker room is locked in. Is there frustration? Of course there is. Any time you lose two in a row there's going to be frustration. It's the NFL. When you lose, it feels like the world is caving in, when you win, everyone puts you on a pedestal, but there's still a lot of confidence in the locker room."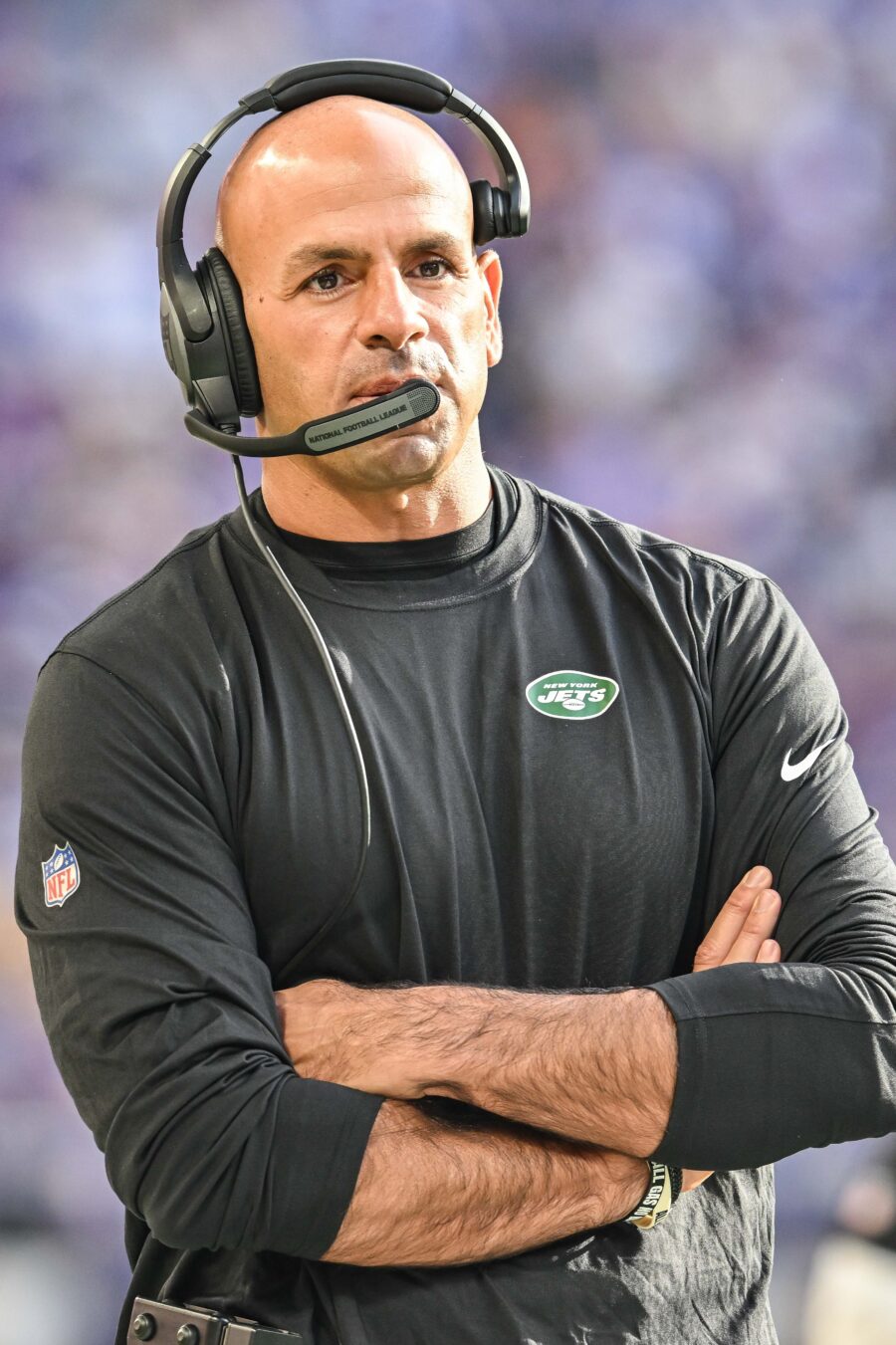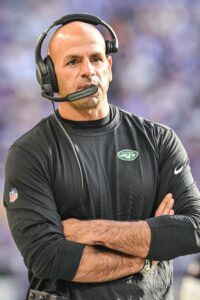 Wilson's 26.7 QBR number sits ahead of only Justin Fields this season. The one-year BYU standout has completed just 52.4% of his passes — down from his 2021 and '22 accuracy rates, thought the sample size is obviously much smaller — and is averaging just 5.6 yards per attempt. Rumors about the Jets moving on from Wilson circulated late last year, but team brass offered support for the young QB from a long-term perspective.
Wilson, 24, is bungling his last chance. It would not surprise to see Siemian given a shot, despite the ex-Broncos starter being a backup for the past six seasons and failing to beat out Jake Browning for the Bengals' QB2 job in training camp. Tim Boyle, who will remain Wilson's top backup this week, did start three games for the Lions in 2021. The ex-Jared Goff backup lost all three.
The latest Jets QB crisis certainly threatens the jobs of Saleh and GM Joe Douglas, who were in place when the team traded Sam Darnold to draft Wilson. The Jets did not have a backup plan in place in 2021, as Wilson struggled mightily, and not backstopping Rodgers with a more proven option is costing the team presently. It will be interesting to see if the Jets become more aggressive on the trade front if Wilson's woes persist. Only Colt McCoy and Chad Henne came up as targets ahead of the Siemian addition.
Follow @PFRumors