OCTOBER 15: Like other reporters, Jason La Canfora of the Washington Post is not hearing any rumblings that Belichick could be fired in-season. After all, as Mike Reiss of ESPN.com notes, the locker room remains united, and Belichick is showing no outward signs of panic.
Nonetheless, it seems increasingly likely that 2023 will be Belichick's last season in Foxborough, and that the 71-year-old himself may be ready to move on. If that happens, then Jonathan Kraft, Robert's son and the club's team president, reportedly prefers a younger HC who has less control over football operations. Indeed, Belichick's missteps as the Pats' de facto GM are well-documented and have played a major role in New England's post-Brady struggles, and it makes sense that the team would want to begin anew with a more traditional power structure.
A coaching agent that spoke with La Canfora unsurprisingly believes there would be a market for Belichick's services, and La Canfora names the Bears as a potential landing spot if Chicago should decide to part ways with current HC Matt Eberflus while retaining GM Ryan Poles. Poles entered the NFL's personnel world as a scouting assistant with the Chiefs under then-GM Scott Pioli, and Pioli worked with Belichick in Cleveland from 1992-95 and in New England from 2000-08.
OCTOBER 11: Sitting at the bottom of the AFC East after two massive blowouts, speculation regarding Bill Belichick's job security has picked up again. The Patriots' head coach and de facto GM appears to face the very serious possibility of finding himself out of his current position by next season.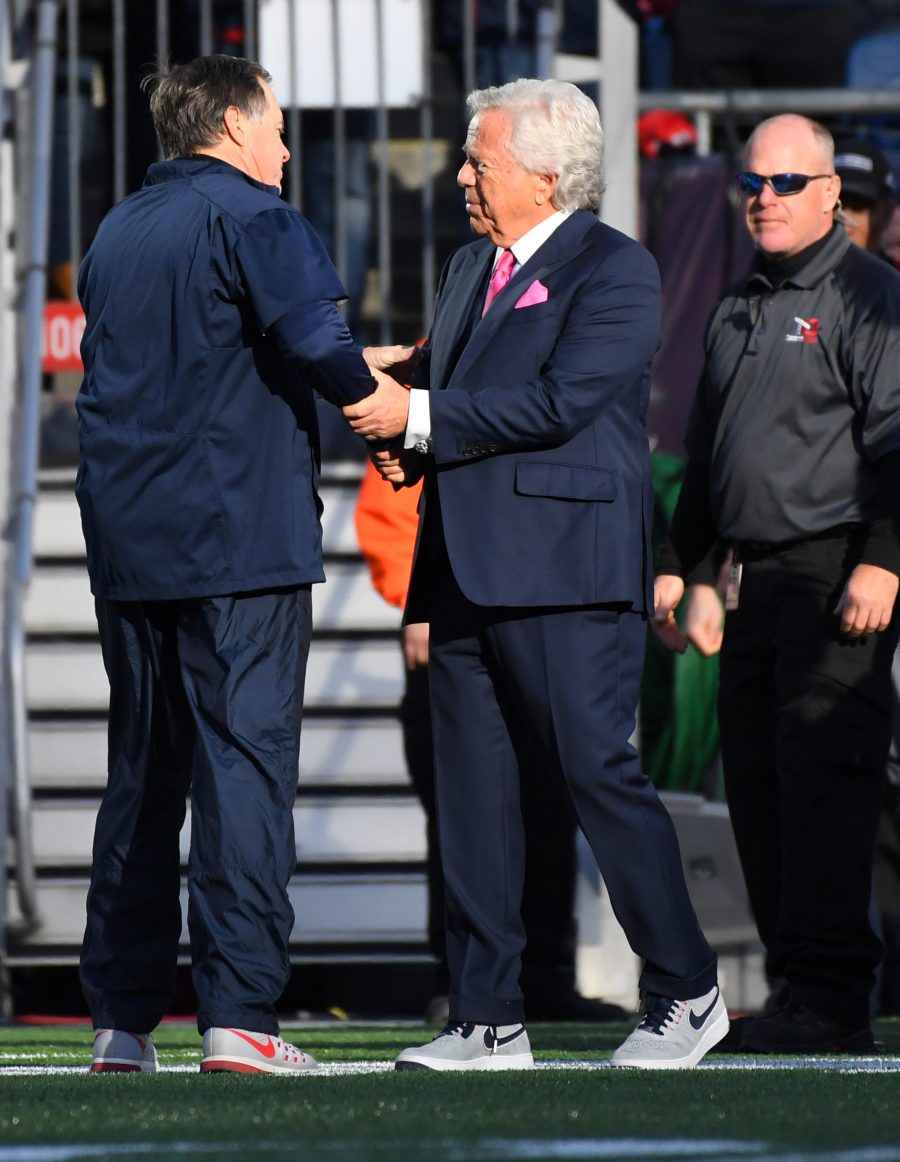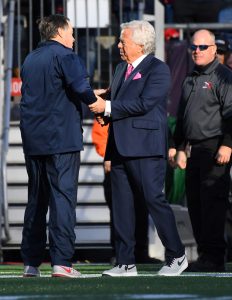 The relationship between Belichick and owner Robert Kraft has soured during the course of the post-Tom Brady era, one in which the Patriots have made only one playoff appearance and not won a postseason game. Tensions between the two went public over the summer, fueling questions about Kraft's readiness to authorize a coaching change in the event of continued team struggles.
The opening weeks of 2023 certainly meet that description, and New England now sits at 1-4. As a result, internal tension within the organization has been exacerbated, reports Sportkeeda's Tony Pauline. The team's slow start has illustrated roster-building issues which can understandably be attributed to Belichick, who was reported to be on the hot seat before the start of the campaign. Pauline's sources indicate the 71-year-old is not expected to return for 2024, though a midseason firing would come as a surprise at this point.
That presumed scenario would involve Belichick – who has been in place since 2000 and ranks third on the NFL's all-time wins list – choosing to step aside and avoid needing to be given a pink slip. His lengthy list of accomplishments has led many to expect he would receive enough leeway to decide his own fate. Especially if the trend of lopsided losses and offensive struggles continues, though, that may not be the case.
Jeff Howe of the The Athletic notes that Kraft is becoming increasingly frustrated with Belichick's performance and that of the team as a whole (subscription required). Howe adds that New England's defense has been angered by the comparative poor play of the offense, a unit led by third-year quarterback Mac Jones. The former first-rounder has not succeeded in offensive coordinator Bill O'Brien's system as expected, something which has certainly not helped the perceived rift between Jones and Belichick that came to light in the offseason.
Moving on from Belichick at any time, and in any manner, would mark a major move for the Patriots considering their unmatched run of success during his tenure. It seems increasingly likely, however, that the next chapter in the organization's history will be starting in the short-term future. New England's ability to rebound from consecutive lopsided defeats (or lack thereof) will certainly be worth watching as it pertains to Belichick's hot seat status.
Follow @PFRumors