As the running back market resides as a shell of its form of even a few months ago, the franchise tag deadline has come and gone without any of the three tagged backs reaching extension agreements.
After multiple reports suggested Tony Pollard was not close on a deal with the Cowboys, the Giants and Raiders will not come to terms with Saquon Barkley or Josh Jacobs on respective extensions, NFL.com's Ian Rapoport, Tom Pelissero and Mike Garafolo report (Twitter links). All three backs will be tied to the $10.1MM franchise tag.
[RELATED: Franchise Tag Recipients Since 2013]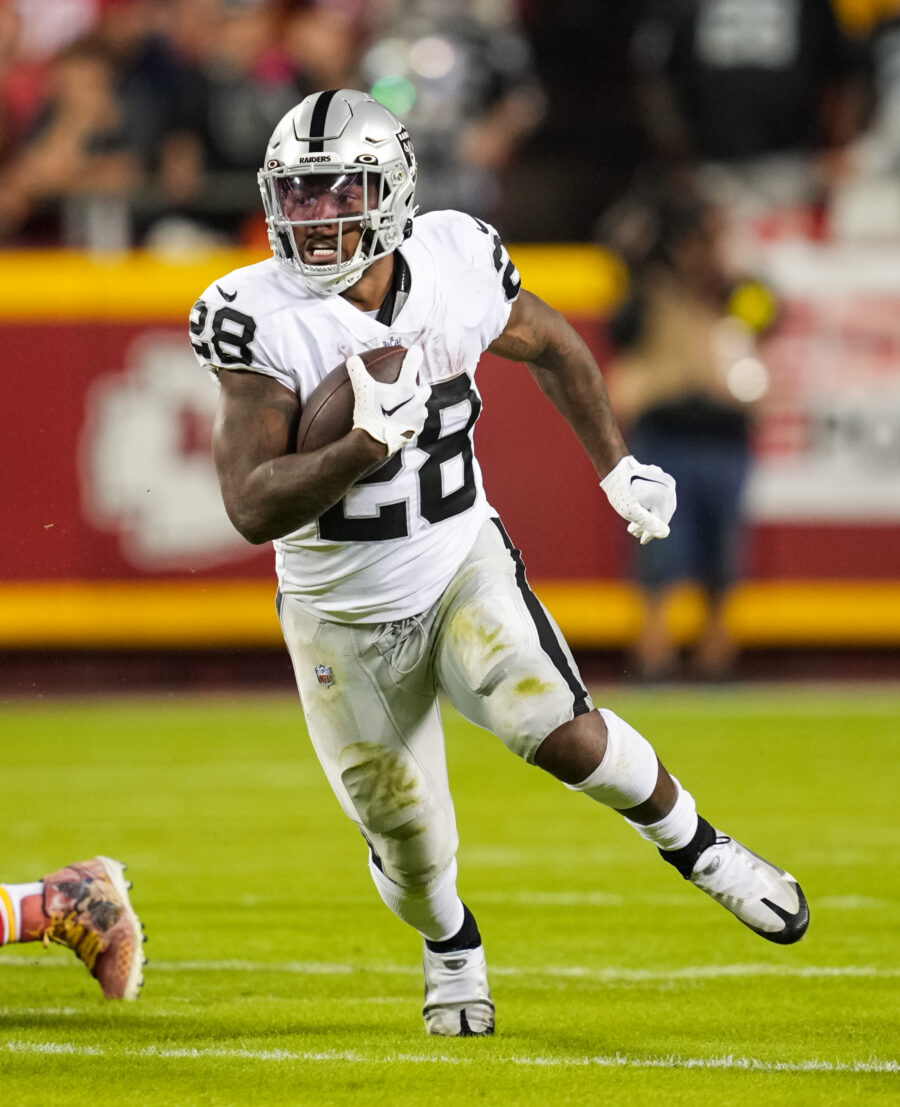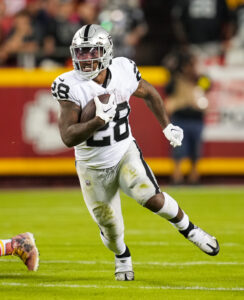 The Giants and Barkley looked to be the closest on terms, and the sides had engaged in extension talks since last November. But guaranteed money loomed as a sticking point for the Giants, who will not be seeing their tagged back for a while. As should be expected, Barkley will not report to training camp on time, Adam Schefter of ESPN.com tweets. Likewise, The Athletic's Vic Tafur notes Jacobs will not be rejoining the Raiders for a while (Twitter link). All extension talks between the backs and their respective teams must be tabled to 2024.
Both Barkley and Jacobs have been connected to potentially skipping regular-season time; Pollard signing his franchise tender in late March will not allow him to miss training camp work without fines coming his way. Barkley and Jacobs have not signed their tenders and cannot be fined for missing camp workouts. While Pollard will be expected to report to the Cowboys on time, it will almost definitely be a while before Barkley and Jacobs — both of whom having voiced frustration during this process — show up.
Considering the damage done to the RB market this offseason, it is unsurprising the tag deadline played out this way. Jacobs and the Raiders were never believed to be close on terms, while the Cowboys and Pollard may not have engaged in substantive talks.
The 2023 backfield market crash involved four of the eight-figure-per-year players at the position either being released (Ezekiel Elliott, Dalvin Cook) or forced into pay cuts (Aaron Jones, Joe Mixon). It would be easier at this point to mention the top-market backs whose contracts were not reduced or shed. For what it's worth, Christian McCaffrey, Alvin Kamara, Derrick Henry and Nick Chubb did not see any pay reductions this year. Austin Ekeler, however, requested a trade and was given permission to seek a relocation; the Chargers back — he of 38 touchdowns over the past two seasons — did not generate much interest. The Cowboys, Giants and Raiders kept their backs off the market; no back who did hit free agency signed a deal averaging even $6.5MM per year.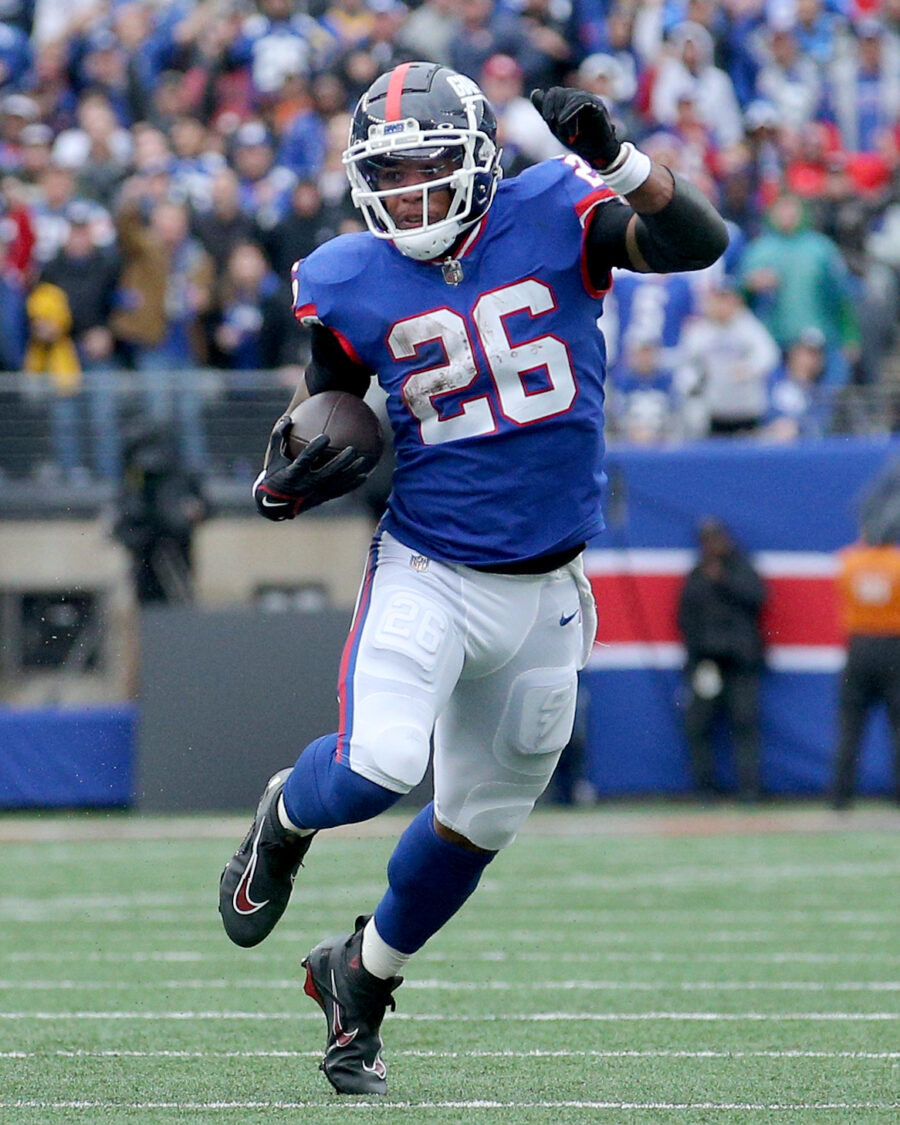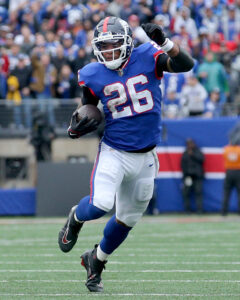 The Giants and Barkley attempted to come to terms today, with ESPN's Dianna Russini noting negotiations ran up until the deadline (Twitter link). No deal commenced. After the Giants were believed to have climbed a bit on guarantees, their final offer was also lower on average annual value. New York had previously offered Barkley a deal averaging in the $13MM-per-year neighborhood — a proposal the team made during the parties' winter negotiations — and included around $19MM in guarantees. The team came up on guarantees earlier today, with that number rising toward $22MM. None of it ended up mattering, as Fox Sports' Ralph Vacchiano adds neither side moved "nearly enough" to finalize an extension (Twitter link).
No terms are known in the Jacobs talks, which provided a fairly clear indication a deal was not especially close. Like the Giants, the Raiders appeared fine carrying their starting running back's $10.1MM tag number on their cap sheet. Of course, it will be worth wondering when both players show up.
Jacobs has earned barely $11MM — via his rookie contract — during his career, while Barkley has pocketed almost $40MM. The Giants back would be in a better position to exercise the Le'Veon Bell nuclear option — skipping games in protest of the tag. Barkley listed the Bell boycott as a potential option, but that also likely was a leverage ploy. It would be interesting to see if Barkley would be willing to use his money earned to punish the Giants here, but that has never loomed as a realistic scenario. Barkley and Jacobs will cost themselves $560K for each game missed. To be fair, Bell still found a willing buyer — the Jets, who gave him a four-year, $52.5MM deal — in free agency after sitting out a season for preservation purposes. It would not seem such a suitor would exist, given the present state of the position, if Barkley or Jacobs took this route.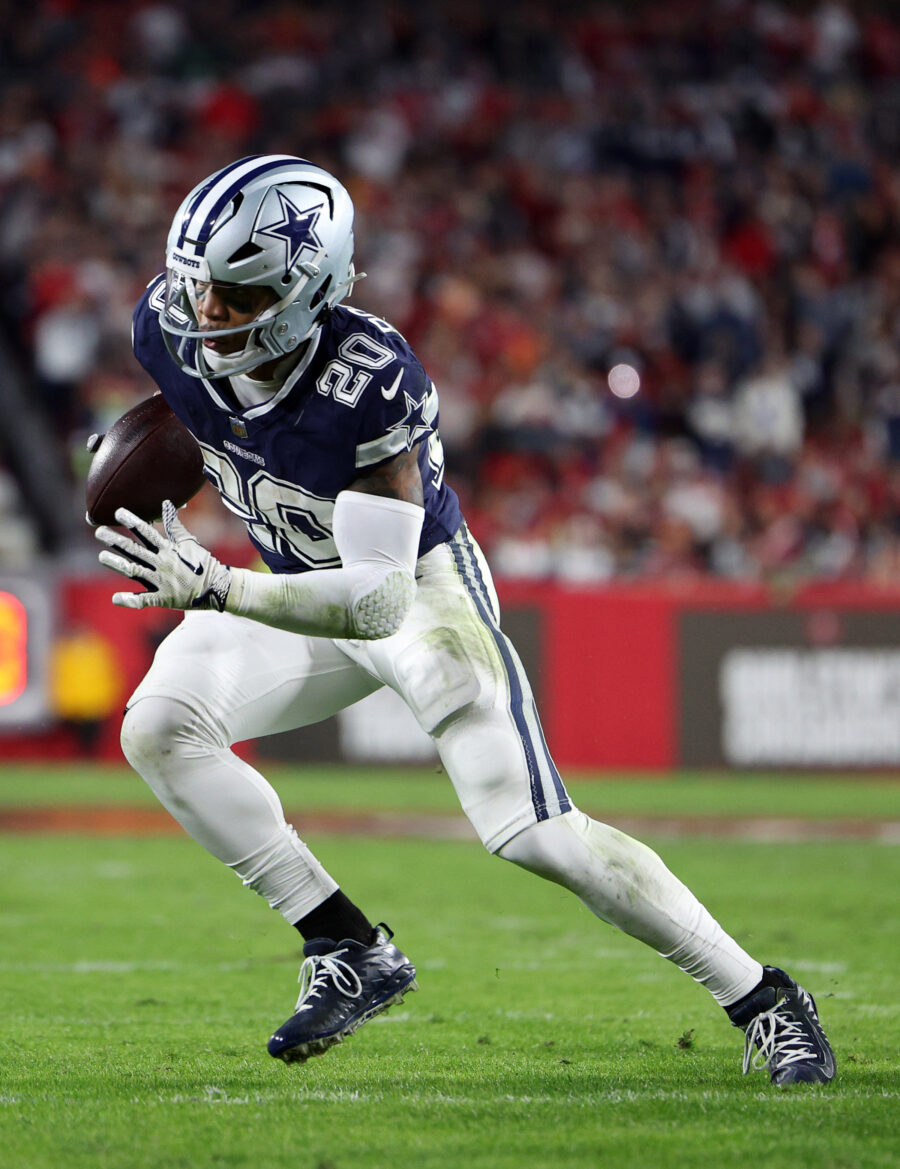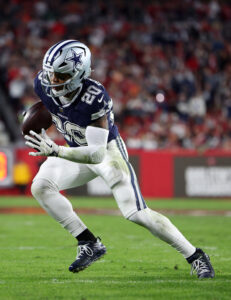 The last eight-figure-AAV running back contract to be authorized came in July 2021 — the Browns' three-year, $36.6MM Chubb extension. While Chubb, Jones, Henry, Cook and, to an extent, Kamara and McCaffrey have played well on their big-ticket extensions — McCaffrey doing so after being traded to the 49ers — teams are shifting in the other direction at this position. Barkley and Colts extension candidate Jonathan Taylor sent out ominous tweets regarding their position's state Monday afternoon. Taylor's rookie deal expires after this season. Seeing as the running back tag has gone down from the time Bell was twice tagged — for $12.12MM (2017) and $14.54MM (2018) — a Taylor tag certainly will be a logical next step for the Colts.
As for Pollard, ESPN.com's Todd Archer indicates the Cowboys did submit a proposal to their tagged back. But it does not sound like the sides went too deep on contract talks (Twitter link). Pollard has been fine playing on the tag, per the Fort Worth Star-Telegram's Clarence Hill (on Twitter). Unlike Barkley and Jacobs, however, Pollard may not be a strong candidate to be retagged in 2024. Trevon Diggs is also set to play on an expiring contract this year.
Follow @PFRumors