While reports indicating Christian McCaffrey's availability appeared at select points this year, this process began to heat up in the days after Matt Rhule's firing. Last week became a tipping point, with McCaffrey's position on the trade block becoming a relentless NFL story.
Scott Fitterer said he received initial McCaffrey offers last Friday, and while the team fell just short of receiving a first-round equivalent, the second-year GM said the combined value comes close (Twitter links via Panthers.com's Darin Gantt). Interest picked up over the past two days, and Fitterer said three teams submitted hard offers.
The 49ers were the first team to reach out, Albert Breer of SI.com tweets, doing so last Friday. Other teams started calling Tuesday. The process concluded with the 49ers sending the Panthers second-, third- and fourth-round picks in 2023 and a fifth-rounder in 2024.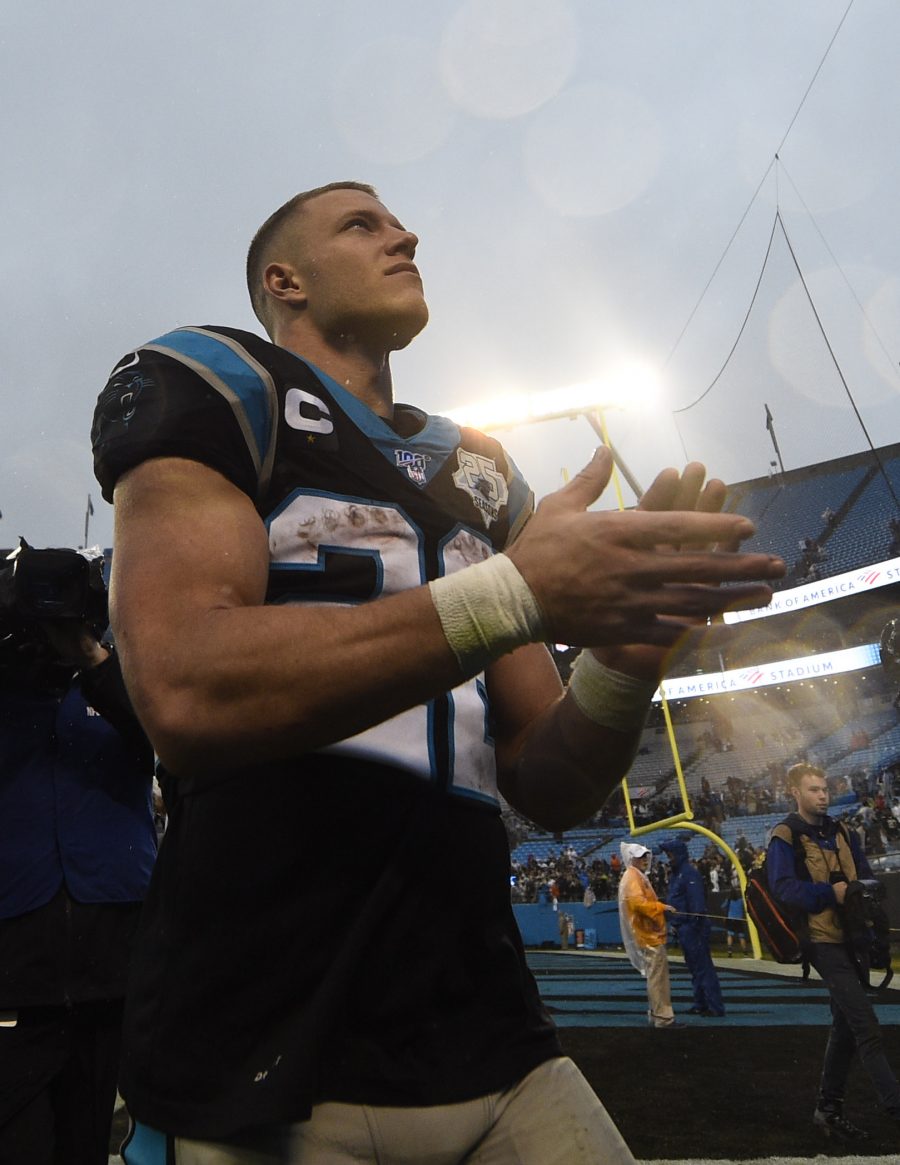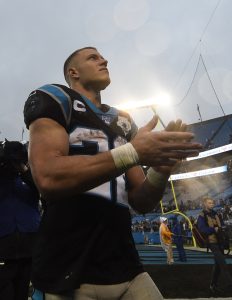 It is safe to say the Rams were one of the final three. They were viewed as the silver medalist for the dual-threat running back, with NFL.com's Peter Schrager indicating the Rams' interest helped fuel the 49ers' pursuit (video link). This reminds of 2021's Matthew Stafford sweepstakes, when the 49ers pursued the veteran quarterback only to see the Rams swoop in late with a monster offer.
Cam Akers' struggles recapturing his pre-Achilles-tear form already led to some issues in the Rams' backfield, matters compounded by injuries on their offensive line, but the third-year back's trade likelihood further complicates this situation. Darrell Henderson resides as Los Angeles' top back, but the team may still be on the lookout. Though, absent a talent like McCaffrey, it is possible the defending Super Bowl champions focus their pre-deadline efforts on higher-value positions.
The Bills may have been the third team. Buffalo checked in on McCaffrey this offseason, and while the team did not submit an offer then, it wanted a courtesy call in the event Carolina became serious about moving its All-Pro back. The Bills possessed an advantage on the Rams and 49ers, in holding their 2023 first-round pick. But Buffalo wanted to hold onto that choice, Jonathan Jones of CBS Sports notes. McCaffrey's future salaries ($11.8MM, $11.8MM, $12MM) were potentially problematic for a Bills team — one that extended Josh Allen in 2021, Stefon Diggs in 2022 and signed Von Miller in free agency — that features high costs atop its payroll.
Rumored as a suitor late last week, the Broncos called the Panthers about the Colorado native, Jay Glazer of Fox Sports notes. The team is not believed to have submitted an offer, however, per Jones. The Broncos could have put together a long-term McCaffrey-Javonte Williams partnership, though the latter — ACL tear notwithstanding — profiles as a potential star and is signed through 2024. Denver's Russell Wilson contract also would have made bringing McCaffrey home more complicated.
While McCaffrey is not going home, he is returning to the region in which he starred in college. The former Heisman finalist at Stanford expressed interest for the past few days in returning to the Bay Area and playing for Kyle Shanahan, Tim Kawakami of The Athletic writes (subscription required). The 26-year-old back has known Kyle Shanahan most of his life, with the two being around the Mike Shanahan-era Broncos due to their fathers' 1990s and 2000s Denver stays. Ed McCaffrey, a backup behind Jerry Rice and John Taylor during the 49ers' 1994 Super Bowl-winning season, was with the Broncos from 1995-2003.
San Francisco still holds two third-round picks next year — due to Washington's Martin Mayhew GM hire and Miami's Mike McDaniel HC addition — but is now without first- or second-round choices. Shanahan confirmed McCaffrey would not be a rental, and Trey Lance's rookie deal will pair well with CMC's salaries. But the team stands to enter next year's draft with a Rams-like pick allotment.
"It's great to have these draft picks and stuff," Shanahan said during a KNBR appearance (via the San Francisco Chronicle's Eric Branch). "That's how you build your team. That's how we build our team here is through the draft. But when you know you have a guaranteed guy and you don't have to worry about three picks, hoping one of them will [work out], you just go get that guy. That's something that I feel you never look back on. It's rare that you can get those opportunities."
In terms of how the Panthers will proceed going forward, Steve Wilks said the team will use a committee approach to replace McCaffrey. Carolina had used McCaffrey as a workhorse whenever he was available, a blueprint that may have contributed to his injury trouble over the past two years. But D'Onta Foreman and Chuba Hubbard stand to pick up the slack. Running back will likely be a Panthers 2023 need.