Matt Canada will not be given an opportunity to close out a third season as Steelers offensive coordinator. While Canada had long been expected to be fired after this season, Mike Tomlin instead informed the third-year OC of an in-season dismissal Tuesday morning.
The Steelers will pivot to a co-OC setup of sorts to replace Canada, 51. Running backs coach Eddie Faulkner will take over in the coordinator role, according to NFL.com's Tom Pelissero, who adds quarterbacks coach Mike Sullivan will move into the play-calling role. Tomlin is not believed to have made the final call here, with the Pittsburgh Post-Gazette's Gerry Dulac reporting owner Art Rooney II insisted this move be made. That being the case would add intrigue to a Steelers offensive situation that has been one of the NFL's worst for years, though Tomlin (via The Athletic's Mark Kaboly) has since said he made the call.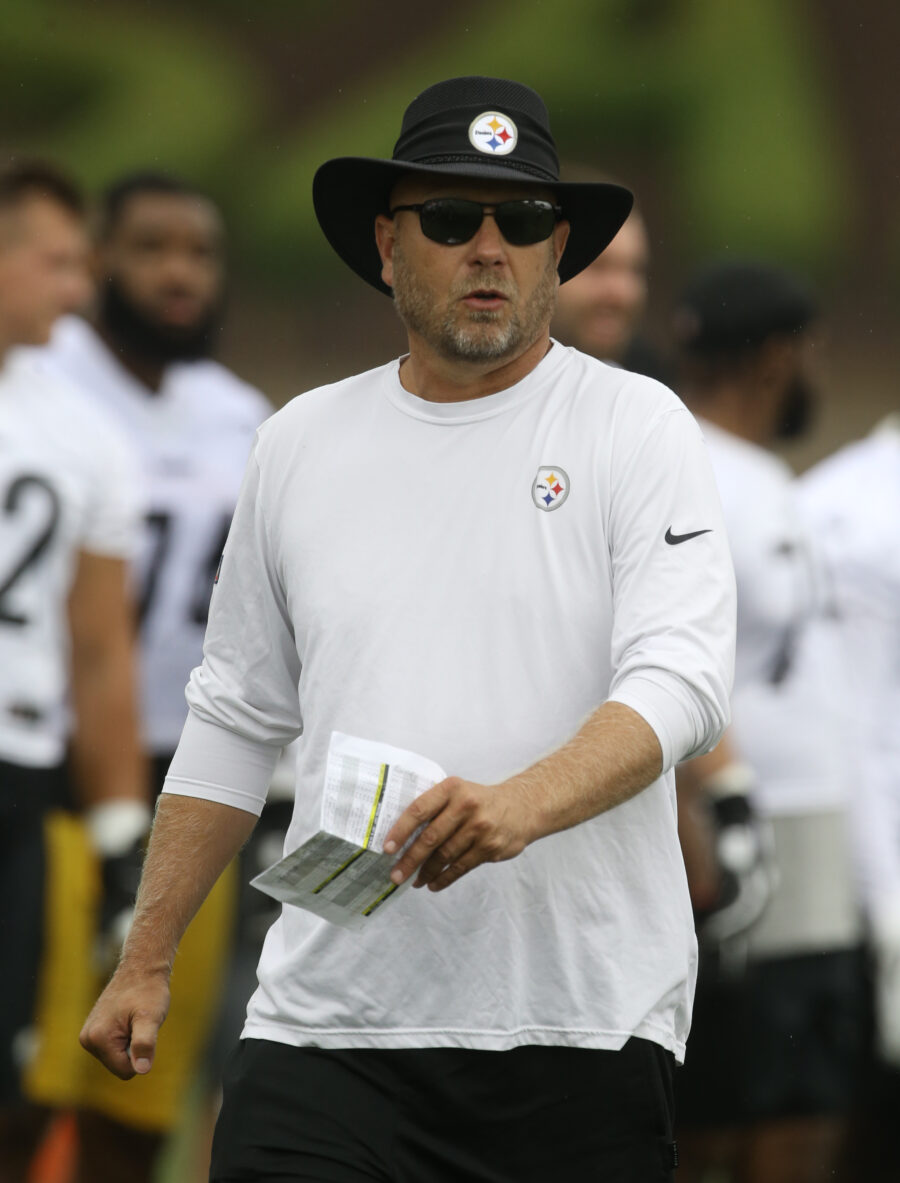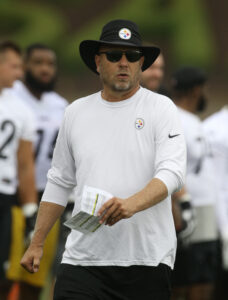 Sullivan has been an OC with the Giants and Buccaneers previously; he has been with the Steelers since 2021, Canada's first OC season. Faulkner has been in place as Pittsburgh's RBs coach since 2019. Faulkner, 46, will play a lead role in game planning, per NFL.com's Mike Garafolo. But Sullivan, 56, will be the assistant given headset responsibilities.
The Steelers are 6-4, but their offense has struggled throughout Canada's third season. Pittsburgh holds a minus-29 point differential, being in the historically strange position of holding an over-.500 record after having been outgained in each of its 10 games this season. Canada's struggles predate this year as well. The Steelers have not produced a 400-yard offensive game since the 2020 season, Randy Fichtner's last as OC.
The team's 249-yard outing in Cleveland represented its 58th straight game coming in below 400 yards. The Steelers' most recent such outing came in Week 2 of the 2020 season. Kenny Pickett, who completed 15 passes for just 106 yards against the Browns' menacing pass defense in Week 11, has not taken a step forward in his second season. The 2022 first-rounder's status is secure for the time being, but the Pitt product may soon be on the clock as well.
Prior to the Browns matchup, Canada had been expected to be given a chance to foster Pickett improvement to close out the season. Tomlin kept Canada on as OC — to the chagrin of many — after Pickett put together a promising stretch to close out a statistically unimpressive rookie season. Instead, this will be the first Steelers OC in-season coordinator removal since Bill Cowher relieved Ray Sherman of play-calling duties during the 1998 slate. That was not technically a firing, since Sherman finished out the season in a lesser role. This will mark rare territory for the old-school franchise. But the Steelers have been a defense-dependent outfit for years, transitioning from the "Killer B's" era to a period of low-octane offense that has encompassed most of the 2020s.
Tomlin initially hired Canada as quarterbacks coach in 2020, but the longtime HC did not renew Fichtner's contract for the 2021 season, promoting the ex-Maryland leader ahead of Ben Roethlisberger's final season. This marked Canada's first NFL coaching gig. Prior to joining the NFL ranks, Canada had been an OC at seven schools (Indiana, Northern Illinois, Wisconsin, NC State, Pitt, LSU, Maryland) from 2007-18. Finishing his Maryland tenure as interim HC amid a scandal involving former HC D.J. Durkin, Canada surfaced with the Steelers despite not coaching during the 2019 season.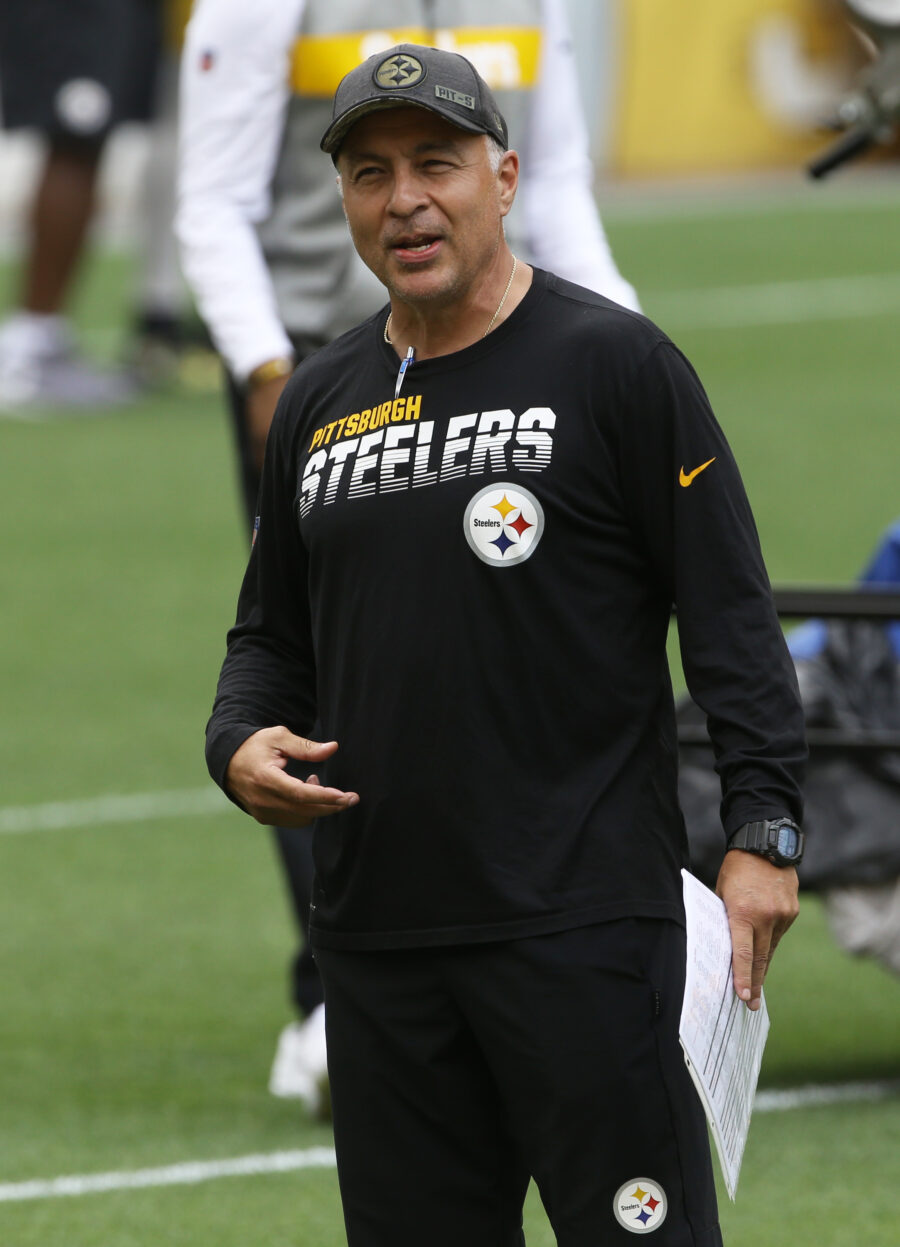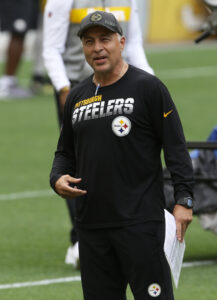 While it could certainly be fair to say Canada did not have an above-average quarterback during his tenure, Tomlin will aim to see if someone else can coax better Pickett play. Roethlisberger was a shell of his Hall of Fame version by the time Canada took over, and Mitch Trubisky did not inspire confidence to start last season. Pickett, however, has flatlined during this year's opening stretch. Pickett ranks 28th in QBR and has managed only six touchdown passes in 10 games. He finished his rookie season with seven in 13 contests. The in-state product's yards per attempt (6.1) and completion percentage (60.5) figures are down from 2022 as well.
As a team, the Steelers rank 29th with 14 touchdowns this season. They only put up 30 points twice during Canada's OC tenure, and this edition ranks 31st with 170 passing yards per game. Although the team missed Diontae Johnson and Pat Freiermuth for extended spans this season, Pickett's slow development predated those injuries. The Steelers have also enjoyed quality health along their offensive line throughout Pickett's tenure.
This still figures to be an uphill battle for Faulkner and Sullivan, with the 2024 offseason likely to serve as a pivotal Pickett point. But the team will attempt to salvage what could still be a playoff season. Tomlin famously has never had a losing season, and the historically high-floor operation will reassemble pieces to keep that streak going.
Sullivan's OC opportunities came from 2012-13 (Tampa Bay) and from 2016-17 (New York). Sullivan previously ran the Bucs' offense during Greg Schiano's HC tenure, which covered the end of Josh Freeman's run and a handful of starts from then-rookie Mike Glennon. After the Giants received the last of Odell Beckham Jr.'s dominant seasons in 2016, they struggled amid injuries in 2017. While the team fired Ben McAdoo late in the '17 campaign, Sullivan finished that season. He was out of football for two seasons following the 2018 slate, which he spent as the Broncos' QBs coach.
Faulkner and Canada had worked together in the college ranks, with Faulkner following Canada from Northern Illinois to Wisconsin. Faulkner spent six seasons at NC State, being on staff at the ACC program before Canada. Faulkner handled a number of duties with the Wolfpack, but he was last a coordinator during a two-year stay (2009-10) at Ball State. Sullivan will bring 22 years' worth of NFL assistant experience to his new role, while Faulkner joined Canada in having never coached in the pros until Tomlin offered him a job.
Follow @PFRumors