NOVEMBER 4: Confirming the Jets' attempt at pulling off an Adams trade, ESPN's Adam Schefter adds that New York contemplated such a move "throughout the summer." Patience was exercised in terms of waiting for when to approach the Raiders, and a swap before the deadline would not have come as a shock given his frustrations with the previous regime. With Vegas having gone in a new organizational direction, though, it will be interesting to see how active the Jets are in making a renewed push for Adams in the offseason.
NOVEMBER 2: Mentioned as pursuing Mike Evans during training camp, the Jets do not appear to have shut down their efforts to upgrade their receiving corps. They kept going through this week's trade deadline.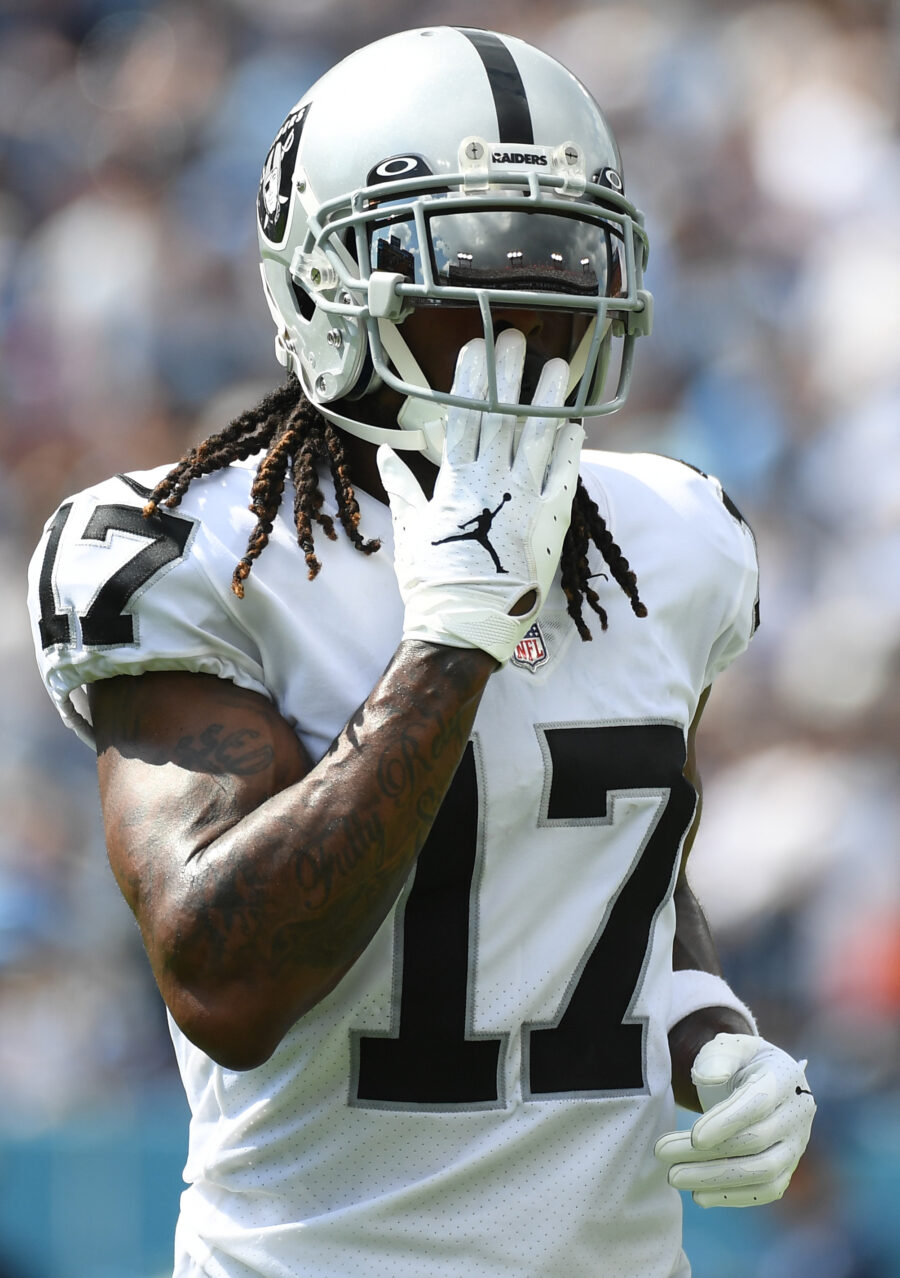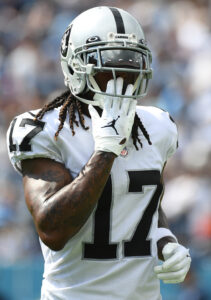 New York reached out on Evans once again during deadline week, per NFL.com's Ian Rapoport, while calling the Raiders and Bengals on Davante Adams and Tee Higgins. The Jets did not end up making a move, and Rapoport adds the team circling back to wideouts did not involve conversations past the exploratory stage.
The Adams call obviously generates the most intrigue, given the Jets' April trade for Aaron Rodgers. Adams going from the Raiders' setup to Zach Wilson might not have been particularly appealing, but his Raiders extension runs through 2026. Rodgers also continues to reference an against-the-odds return from an Achilles tear this season — to the point the Jets are also aiming for a late-season return. Adams certainly would have moved the needle opposite Garrett Wilson this season, but even if Rodgers does not come back this year, he is expected to return for the 2024 season. Adams might be back in play ahead of that point, though the Raiders did not make him available this week.
The Raiders executed a surprise housecleaning shortly after midnight Wednesday morning, firing Josh McDaniels, GM Dave Ziegler and OC Mick Lombardi. This came just more than a day after Adams violently slammed his helmet down during a one-sided loss to the Lions. Adams has not topped 60 receiving yards in a game since Week 4; the ex-Rodgers WR1 has been vocal about the Raiders QBs' inconsistency in locating him. With the power duo that traded for Adams gone, his Las Vegas future is in limbo. It is interesting Mark Davis let McDaniels and Ziegler operate through the deadline, considering his plan to scrap the setup he authorized in 2022. But for the time being, Adams is effectively trapped.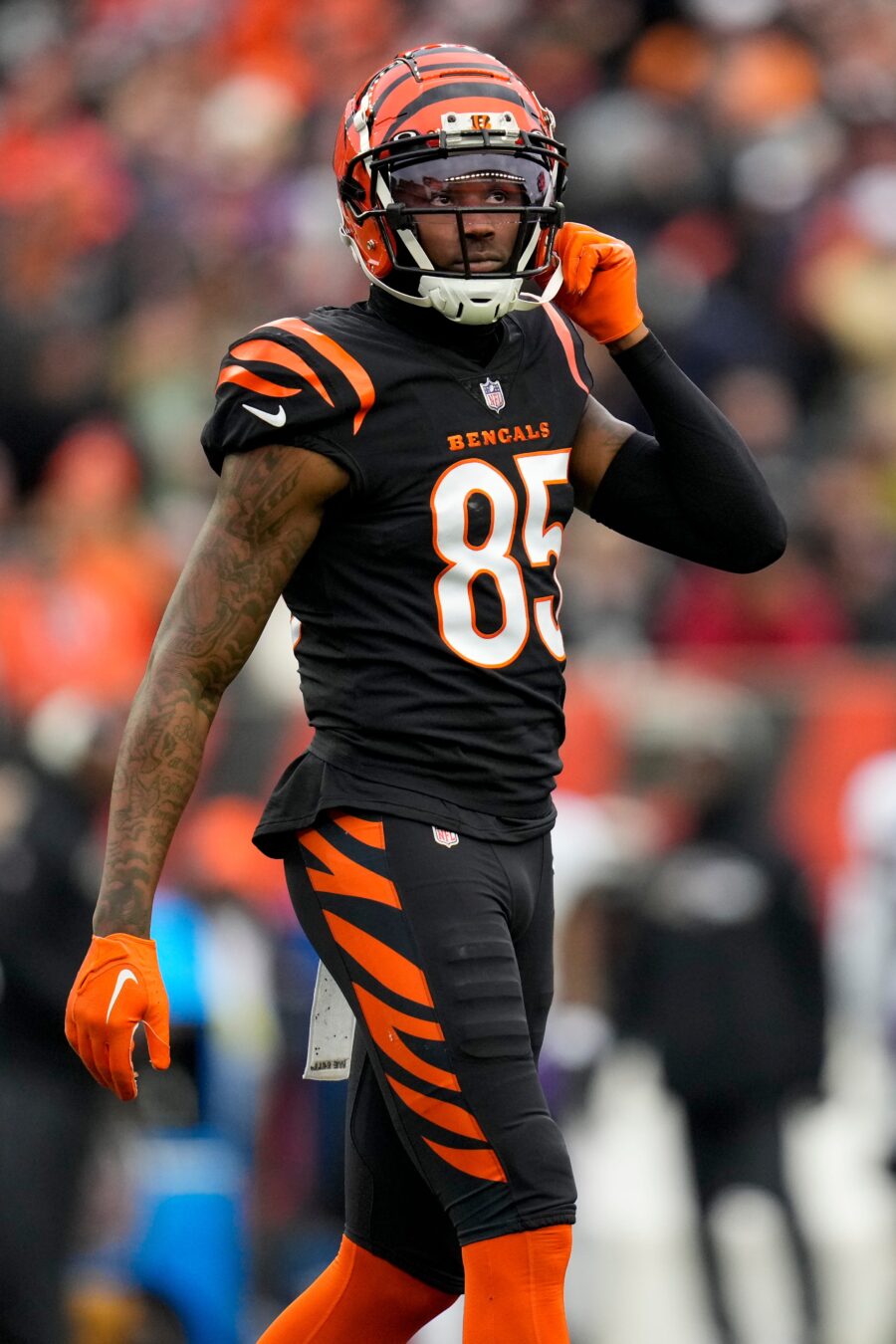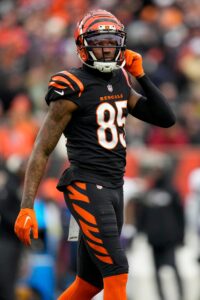 Adams, 30, showed support for the Raiders despite the Derek Carr decision this offseason. But with Jimmy Garoppolo struggling, Adams is now on a team executing a midseason reboot. The Jets, however, could have another chance to reunite Rodgers and Adams in 2024. An anonymous GM told the Washington Post's Jason La Canfora that Adams will be traded during the '24 offseason. It is unclear how the next Raiders staff will view Adams, but after he anchored three straight playoff-bound Packer teams' receiving corps, languishing on a team potentially aiming to rebuild might not work at this point in the All-Pro's career.
The Jets could also have another chance on Evans and Higgins. As of now, both are on track for free agency. Evans does not plan to talk an extension with the Buccaneers again, and with the perennial 1,000-yard pass catcher never previously reaching free agency, that would be an interesting chapter. The Bucs are not believed to have made Evans an offer to stay yet. Evans, 30, is in the final season of a five-year, $82.5MM extension. Fox Sports' Greg Auman also adds the Jets did not call about Evans this week. While differing reports have come out about this situation, it does not appear any substantive Jets-Bucs conversations have occurred about the 10th-year receiver.
Higgins could be a franchise tag candidate, which would allow the Bengals to retain he and Ja'Marr Chase for another year. That said, the contract-year wideout has struggled this season. Joe Burrow's return to full strength may lead to a reignited Higgins soon, but thus far, the former second-round pick has compiled just 19 receptions for 218 yards in six games. Higgins and the Bengals could not agree on an extension this summer, and he is not planning in-season discussions. Teams called Cincinnati about Higgins, but considering the Bengals' Super Bowl window, they were never expected to entertain inquiries. A more realistic trade scenario involving Higgins would be a tag-and-trade move next year.
With none of these Hail Mary-type trade efforts succeeding, the Jets will continue to rely on Garrett Wilson and Rodgers come-with guys Allen Lazard and Randall Cobb. Wilson is the only Jet to have surpassed 260 receiving yards this season. But these trade inquiries point to the team being interested in adding another impact weapon for Rodgers in 2024.
Follow @PFRumors