The Jets made three veteran additions to their receiving corps this offseason, and they attempted to add Odell Beckham Jr. But New York came out of free agency with Allen Lazard, Mecole Hardman and Randall Cobb. Operating with an all-in mantra after trading for Aaron Rodgers, the Jets attempted a bigger swing.
Dealt a bit of a blow in August when Corey Davis stepped away from the team August 23, the Jets are believed to have contacted the Buccaneers to see about Mike Evans' availability, Rick Stroud of the Tampa Bay Times tweets. Evans had expressed frustration about the lack of Bucs extension talks this summer.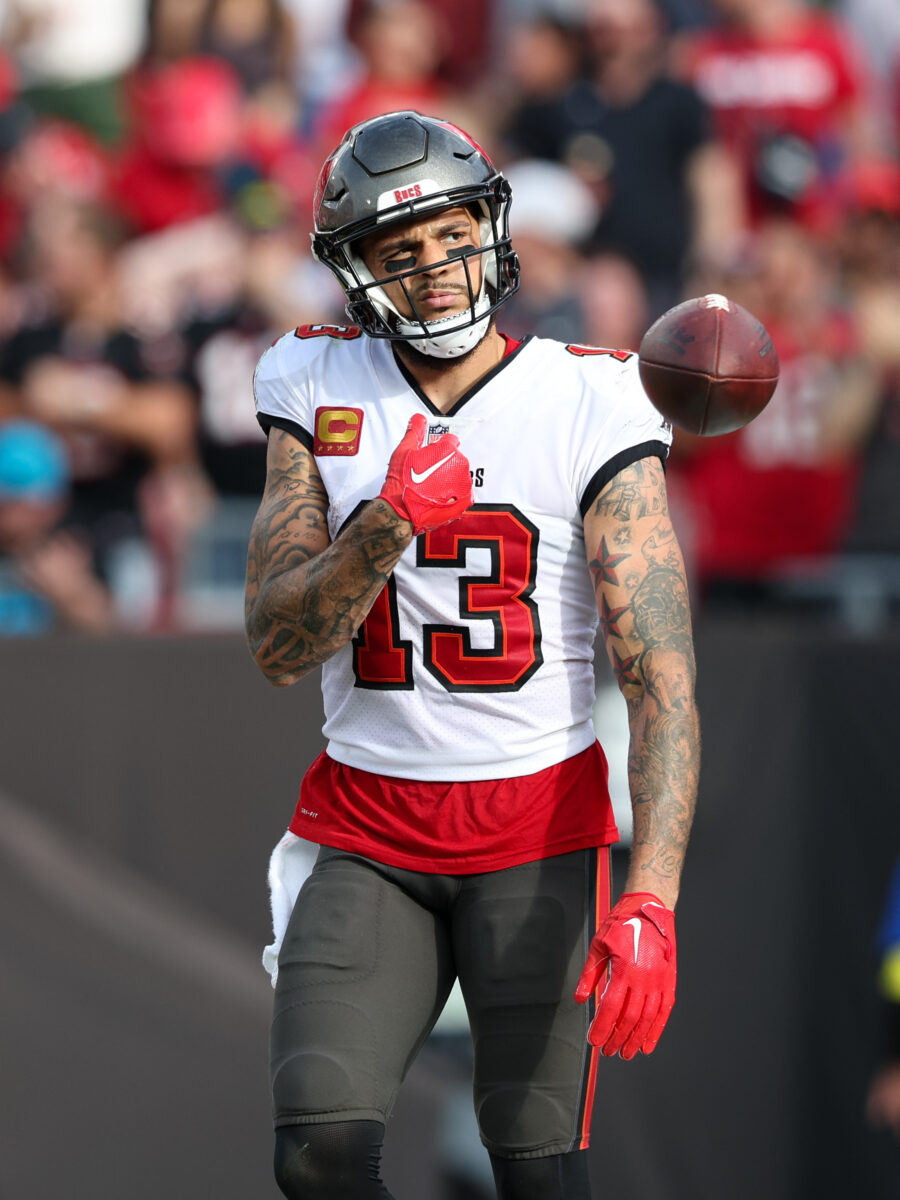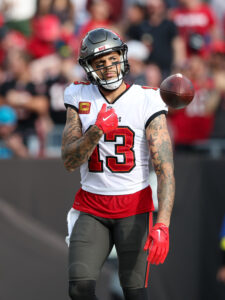 Although it is unknown if Davis' exit and Evans' public frustration played into the Jets' decision to reach out, those factors would support such a move. But the Bucs are believed to have shut down the conversation fairly quickly, Stroud adds. These notes come after a New York Post report indicated the Jets attempted to land Evans before Tuesday's trade deadline; Stroud indicates the teams have not talked about the Pro Bowl wide receiver since August.
Evans set a deadline for Bucs extension talks, refusing to discuss a new deal during the season. That deadline did not surface until Sept. 1, but teams undoubtedly knew about the situation in Tampa before that point. Tampa Bay did not authorize a third Evans contract this summer and now has its greatest wide receiver in a walk year. GM Jason Licht said Tuesday he looked forward to Evans extending his record-setting streak of 1,000-yard seasons to start a career. Evans is already miles ahead of the field there, with nine straight out of the gate. Jerry Rice, despite missing four games due to the 1987 players' strike, holds the overall NFL record with 11 straight 1,000-yard years.
Evans, 30, is on his way to yet another 1,000-yard slate. While he lacks the All-Pro accolades of his top peers, holding one second-team honor, the 2014 first-round pick will he a surefire Hall of Fame candidate. Through seven games, Evans is at 507 for the 3-4 Bucs. At this rate, the veteran pass catcher will be on track to command another lucrative deal. This one would likely come in free agency.
The Bucs have been able to outbid rivals on the market to retain their core players in recent years, keeping the likes of Jamel Dean, Carlton Davis and Lavonte David over the past two offseasons. But Evans and Tee Higgins are poised to be the top wideouts available next year. The franchise tag could come into play for both, but Evans' price would stand to come in higher due to the receiver tag likely set to come in south of his pre-restructure salary.
As for the Jets, they already traded Hardman back to the Chiefs after burying the speedster on their depth chart. Their plans went awry in Week 1, when Rodgers suffered an Achilles tear, and Garrett Wilson is the only Jet with more than 260 receiving yards in the Zach Wilson-piloted offense. Wilson and Lazard are signed long term, however, with the former a near-certainty to see his fifth-year option exercised and the latter signed to a four-year deal. It would be interesting to see if the Jets circled back to Evans in free agency, with the team fully expecting Rodgers to come back for his age-40 season.
Follow @PFRumors