QB shuffling will not be confined to the AFC West on Wednesday. The Falcons are also shaking up their depth chart, with Arthur Smith indicating Taylor Heinicke will start over Desmond Ridder in Week 9.
The Falcons moved Heinicke into the lineup to start the second half. While Smith said that decision was not performance-related, the free agency addition will still receive the call against the Vikings on Sunday. Rather than Ridder-Kirk Cousins, that matchup will feature Heinicke and fifth-round Minnesota rookie Jaren Hall. Once again, Smith attempted to protect Ridder by emphasizing this switch was "just for this week," via SI.com's Albert Breer, pointing to the team revisiting this issue soon after. Dianna Russini of The Athletic (subscription required) added that the Falcons still have a "strong belief" in Ridder and that they are simply hoping for a spark with the switch to Heinicke.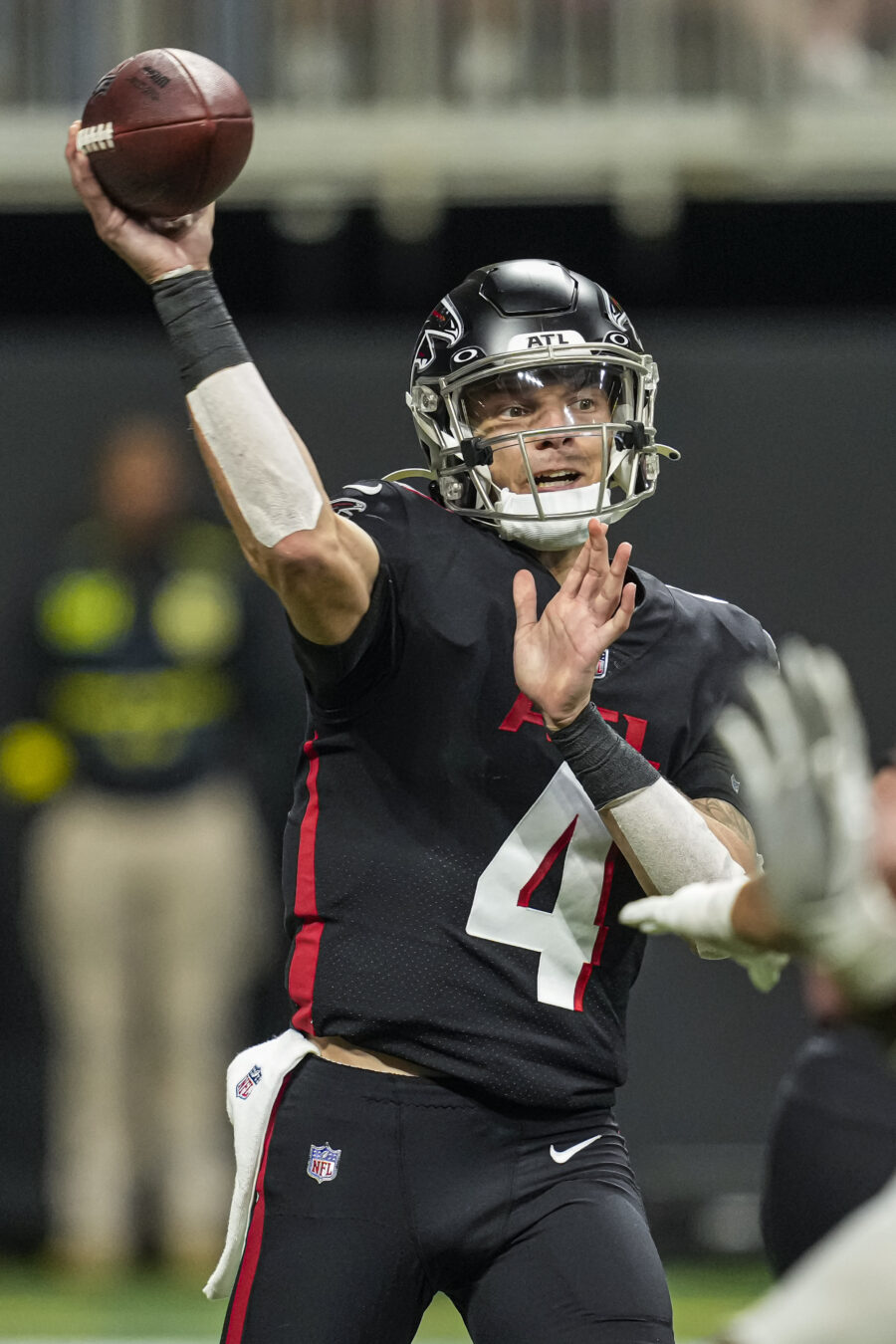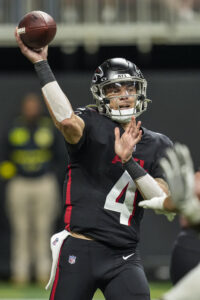 Throughout the offseason, the Falcons placed their bet on Ridder. They did not pursue Lamar Jackson during his franchise-tagged period, despite the team being on the cusp of trading for Deshaun Watson in 2022. Arthur Blank cited an interest in saving money via a rookie-QB contract, and Ridder's four-game starter sample last season became enough for the Falcons, who proclaimed the 2022 third-rounder the starter back in March. Ridder replaced Marcus Mariota in Week 15 of last season but will return to the bench.
Ridder has submitted uneven work as Atlanta's starter, as he did during his smaller rookie-year sample. The Cincinnati product was in place during a 4-3 start but has a 6-to-6 TD-INT ratio and is averaging 7.1 yards per attempt. QBR slots Ridder 25th. Unlike the Raiders' Jimmy Garoppolo benching, this might not be the end of the line for Ridder, who is contracted through 2025. But Heinicke will be asked to take over — as he was in both 2021 and '22 in Washington. After Howell threw for 71 yards and lost a fumble in the first half, Heinicke posted 175 yards and a touchdown pass.
Being called upon to match up with Tom Brady in the 2020 wild-card round, Heinicke surprisingly held his own in that matchup. Washington had signed the former UDFA late in the season. The team then needed Heinicke again in 2021, when Ryan Fitzpatrick went down 16 plays into his Washington stint. Heinicke started 15 games that season and became needed once again after a Carson Wentz hand injury sidelined the Commanders' handpicked 2022 starter. Ron Rivera stuck with Heinicke for an extended stretch, despite Wentz returning to full strength, and the team rallied back into the wild-card race after a 1-4 start. But Rivera demoted Heinicke once again near the end of last season — first for Wentz and then for Sam Howell. After Howell impressed the team during a Week 18 one-off, Washington cut Wentz and let Heinicke walk in free agency.
An Old Dominion alum, Heinicke ranked 23rd in QBR two years ago, when he threw 20 TD passes and 15 INTs while averaging 6.9 yards per attempt. While Heinicke's completion percentage dropped (to 62.2%), he finished with a 12-6 TD-INT ratio last season and led the Commanders to a 5-3-1 record as a starter. The Falcons gave Heinicke a two-year, $14MM deal in March. Although Jacoby Brissett received more per year, this marked the most money in total a backup QB signed for this offseason. The 30-year-old passer represented insurance, and the Falcons will go to that well early.
Follow @PFRumors