In the midst of another disappointing offensive output, and after being evaluated for a concussion, Desmond Ridder has seen an interruption to his time as the Falcons' starting quarterback. Taylor Heinicke has stepped in under center for the second half of Atlanta's Week 8 contest.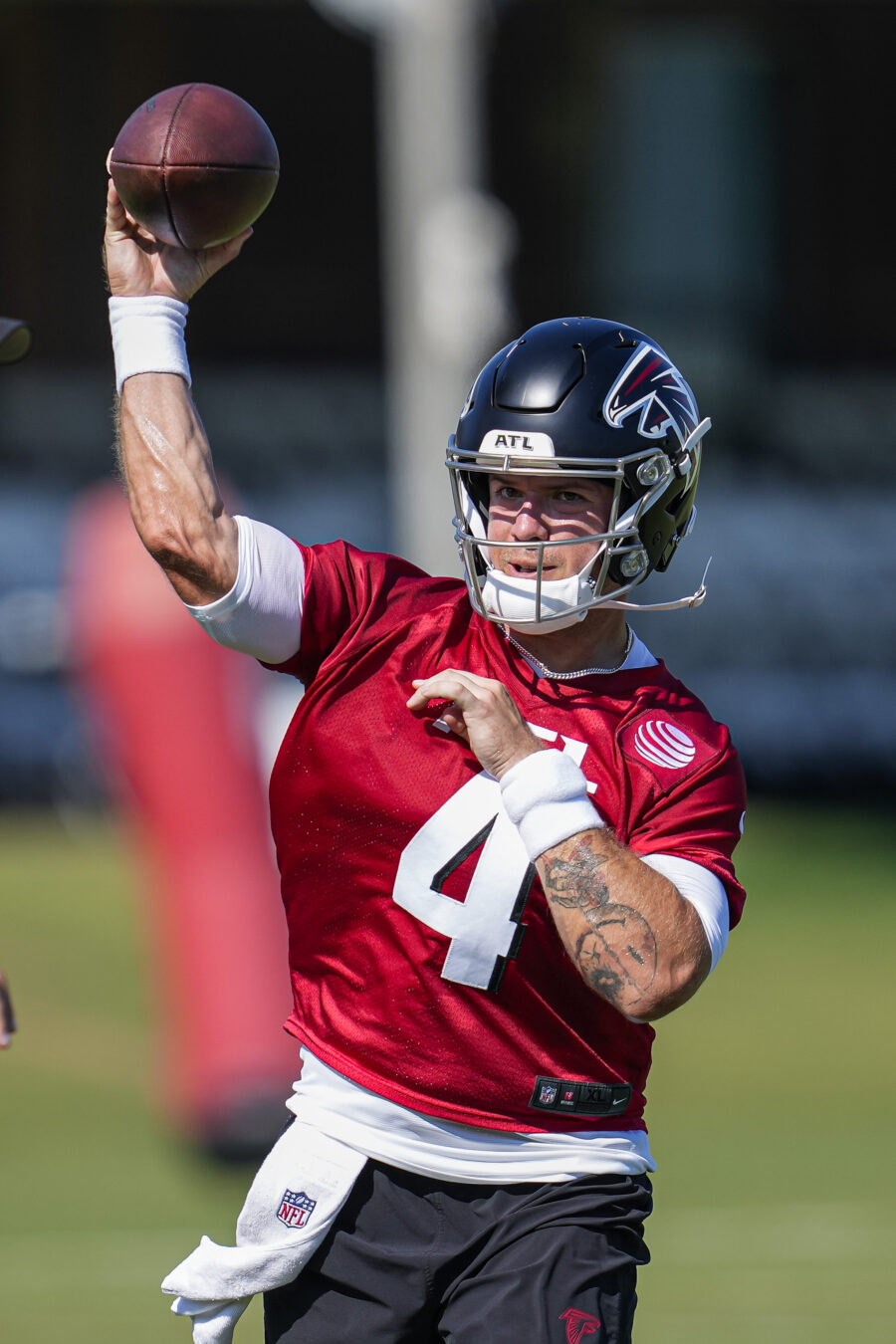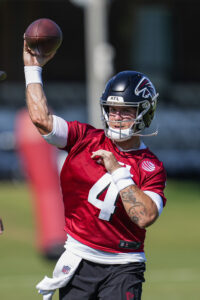 Ridder got the start once again, continuing the QB1 status he has had throughout his second year in Atlanta. The Falcons managed just three points in the first half of their ongoing game against the Titans, however, and Ridder suffered an injury which prompted a concussion evaluation. The 24-year-old has been cleared, but in spite of that the team has turned to Heinicke in search of a spark.
The latter signed a two-year, $14MM deal this offseason after a his three-year spell in Washington, one during which he had an extended run as a starter in 2021. At a minimum, the veteran of 33 games and 25 starts was acquired to provide an experienced insurance option behind Ridder in the event of missed time. Instead, performance issues have prompted a switch for at least the remainder of this week's contest.
Ridder went 8-for-12 passing for 71 scoreless yards before receiving the hook. On the season, the 2022 third-rounder has put up a similar completion percentage (65.4%) to his rookie campaign, but his six interceptions have marked a regression from the ball security he demonstrated last year. His passer rating has taken a slight step back from his limited action in 2022, despite eclipsing 300 passing yards twice this year.
Expectations were tempered for Ridder and the Falcons' offense given the uncertainty surrounding Ridder. The Cincinnati product took over for Marcus Mariota for the final four games last year, but questions surrounded his ability to lead an improvement in the passing game. Entering Week 8, Atlanta ranked mid-pack with an average of 236 yards through the air, while remaining strong in the ground game as expected. For now, at least, Heinicke will receive the opportunity to take charge of the offense as the Falcons look to remain atop the NFC South.
Heinicke has a 12-12-1 carer record, having established himself as a high-floor, low-ceiling option at the QB spot. It will be interesting to see how he fares in the second half today, and how the team approaches Ridder's status as the starter moving forward.
Follow @PFRumors