Plenty of attention continues to be paid to the high-profile players believed to be on the trade block. That list does not include Mike Evans, and to no surprise the Buccaneers are not interested in shopping their leading receiver.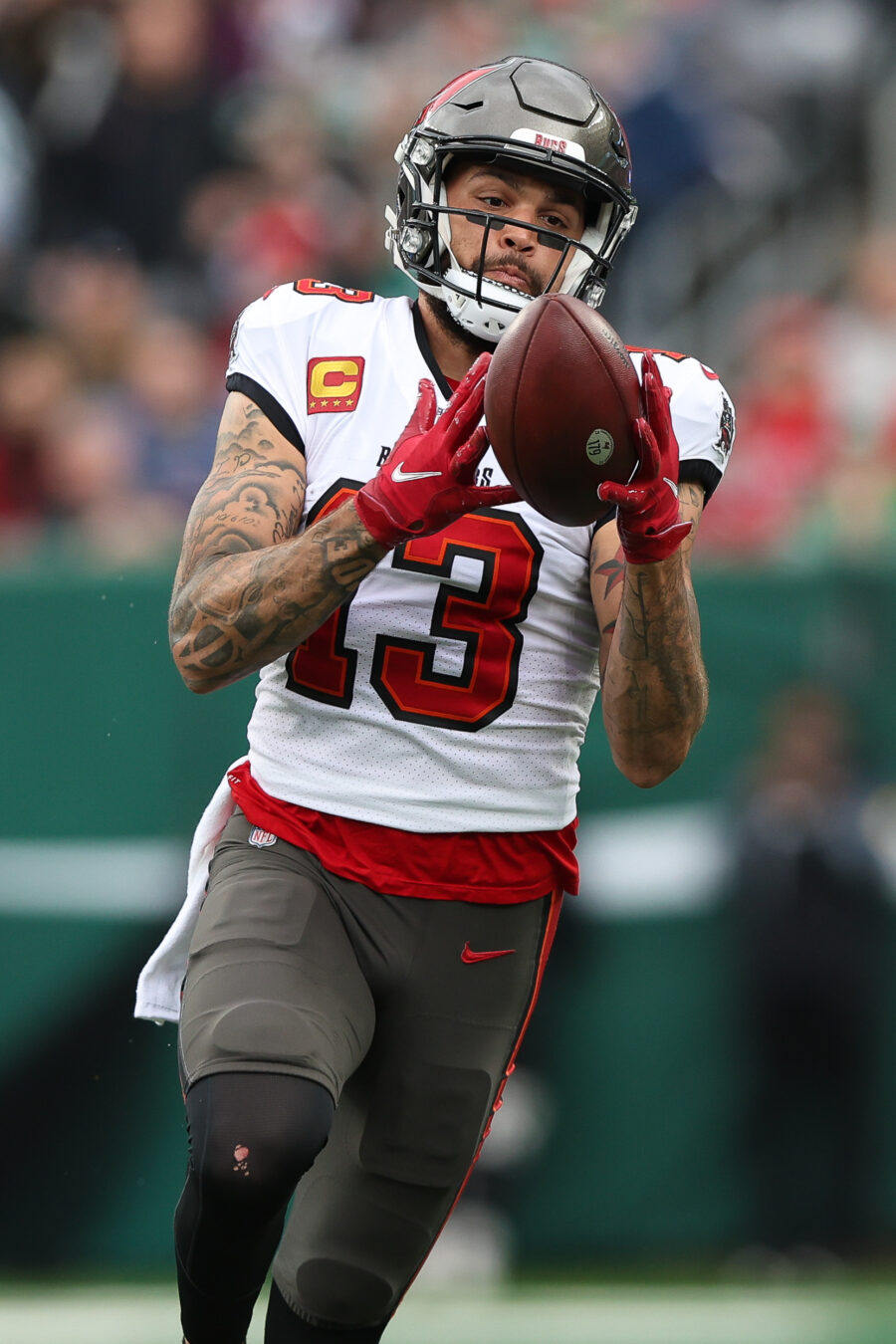 During a Good Morning Football appearance, general manager Jason Licht said, "I'm really looking forward to Mike continuing his great career here in Tampa and extending his streak of 1,000 yard seasons here with the Tampa Bay Buccaneers" (h/t Rick Stroud of the Tampa Bay Buccaneers).
Evans' future has come into question after talks on an extension failed to gain traction during the offseason. The four-time Pro Bowler set a deadline of the start of the campaign for an agreement to be worked out. That came and went, and the team elected to let Evans play out the 2023 campaign ahead of a fresh round of talks and, potentially, a free agent period.
It was reported at the time that Tampa Bay had no intention of trading the 30-year-old, so it comes as no surprise that Licht has confirmed the team's stance on that front. Mutual interest exists for club and player to continue their ongoing relationship, but talks on another new deal will be complicated by a number of factors. Evans' age will be one, along with the existing commitment to fellow wideout Chris Godwin. The latter is on the books through 2024 and has a scheduled cap hit of over $27.5MM next year.
Evans has posted 507 yards and five touchdowns on 33 catches this season, putting him on track to yet again reach the 1,000-yard mark. Doing so would extend his streak in that regard to 10 years and help his free agent stock. The Texas A&M product would no doubt generate a healthy market on a short-term deal in particular, though the upward trend seen at the receiver position in recent years could lead to an asking price teams would see as untenable.
For the time being, the Buccaneers will move forward with Evans and Godwin leading their Baker Mayfield-led offense. Tampa Bay sits at 3-4, giving the team a realistic chance of winning the NFC South for a third straight season. Evans' performance in the second half of the season will be worth watching given its implications on the spring, but it can comfortably be assumed his tenure in Tampa Bay will continue through at least the end of the campaign.
Follow @PFRumors