Receiver-needy teams will be monitoring the Bengals, who have Tee Higgins and Tyler Boyd playing on expiring contracts. But this situation will be on hold for a while, as the Bengals will almost definitely not be viewed as a deadline seller.
The Bengals and Higgins could not reach an agreement on an extension before the season, with Joe Burrow and Logan Wilson being the team's extension recipients this summer. As a result, Higgins is set to play out his contract. No in-season extension talks are coming between the Bengals and their No. 2 wideout, The Athletic's Paul Dehner Jr. and Dianna Russini report (subscription required).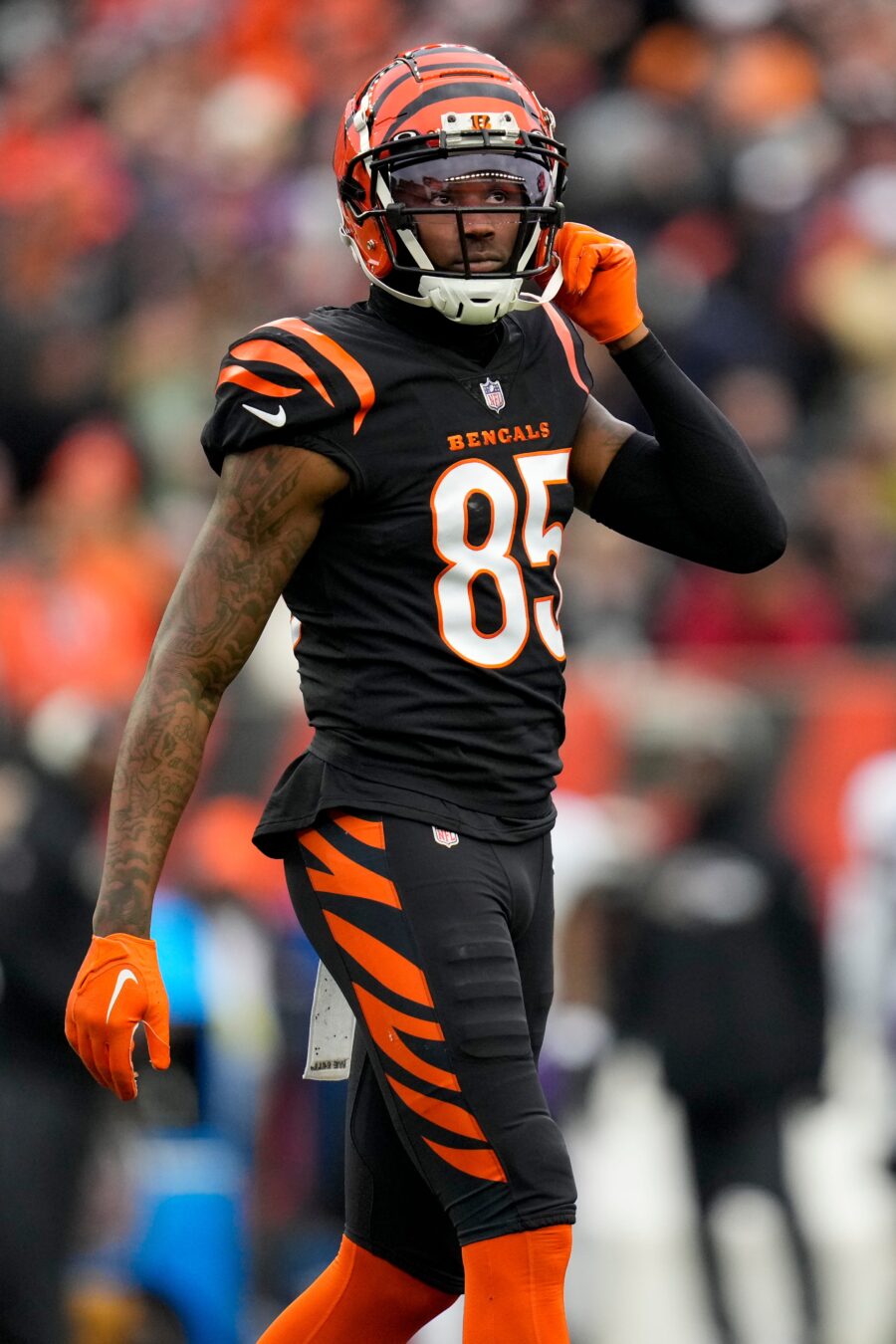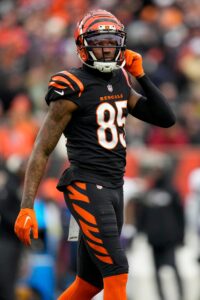 Higgins looks to have made this call, with Dehner and Russini adding the Bengals made him an offer sources deemed low leading up to the season opener. The former second-round pick is now on track to become a free agent in 2024. That is, if Cincinnati does not apply the franchise tag by the March 5 deadline.
Burrow's cap numbers on his landmark $275MM extension are out. The Bengals did, in fact, go to the void-years well to spread out Burrow's cap hits. The void numbers run through 2032, though the real contract expires after the 2029 season. That could prove pertinent for Higgins' Cincinnati future. Burrow's 2024 cap number checks in at $29.7MM. With Ja'Marr Chase still tied to a rookie contract, the Bengals could probably find a way to cuff Higgins with a tag. Cincy is projected to carry more than $74MM in cap space in 2024. Although we are several months away from free agency, that number sits seventh in the NFL.
Chase's price tag may not come into focus until the Vikings hammer out a Justin Jefferson extension. That is now expected to commence in 2024, continuing a decade-long trend of teams passing on Year 4 extensions for first-round wide receivers. No team has extended a first-round wideout with two seasons of rookie-deal control remaining in the fifth-year option era (2014-present). History certainly points to the Bengals keeping Chase on his rookie deal until 2025, when he will head into his fifth-year option season. While a long-term Chase-Higgins partnership may be unrealistic, retaining Higgins in 2024 — while Chase is tied to a $9.8MM salary — via the tag is an option the Bengals will surely consider.
A Higgins tag-and-trade transaction could also be an option for the Bengals, who will likely let Boyd walk next year. But VP of player personnel Duke Tobin shooting down Higgins trade rumors at this year's Combine may still lend to the notion of the Bengals keeping him as long as they can.
The Buccaneers managed to roster both their top wideouts — Mike Evans, Chris Godwin — on upper-crust extensions while employing Tom Brady last season. They kept Godwin on a tag in 2021 and tagged him again in 2022, reaching an extension with their WR2 that year. But Brady's Bucs contract did not exactly compare to the deal Burrow just signed. Chase will also be expected to sign a second contract north of $30MM per year.
Set to play out a five-year, $82.5MM deal, Evans is on track to hit free agency in 2024. If the Bengals do not tag Higgins, Evans would stand to be bumped down a slot in wideout-seeking teams' priority queues next year. After this year's free agency receiver pool featured the likes of Allen Lazard, Jakobi Meyers and JuJu Smith-Schuster as its headliners, next year's could produce fireworks. But the Bengals having the tag option with Higgins threatens to prevent that scenario from forming.
Follow @PFRumors