SEPTEMBER 13: The Jets are unlikely to add a quarterback this week, Cimini tweets. As they prepare to face a top-tier Cowboys defense, the Jets are gearing up to head into that game with a Wilson-Boyle depth chart. While Saleh said he would he "shocked" if Rodgers retired after this injury, Cimini adds, the eventual first-ballot Canton inductee is out of the picture until 2024. No surgery date has emerged yet.
SEPTEMBER 12: Aaron Rodgers' historically short cameo this season leaves the Jets back with Zach Wilson as their starting quarterback. Although the team aggressively chased veteran passers — in a search that produced Rodgers — this offseason to avoid Wilson returning as QB1, the future Hall of Famer's Achilles tear leaves the much-hyped team scrambling.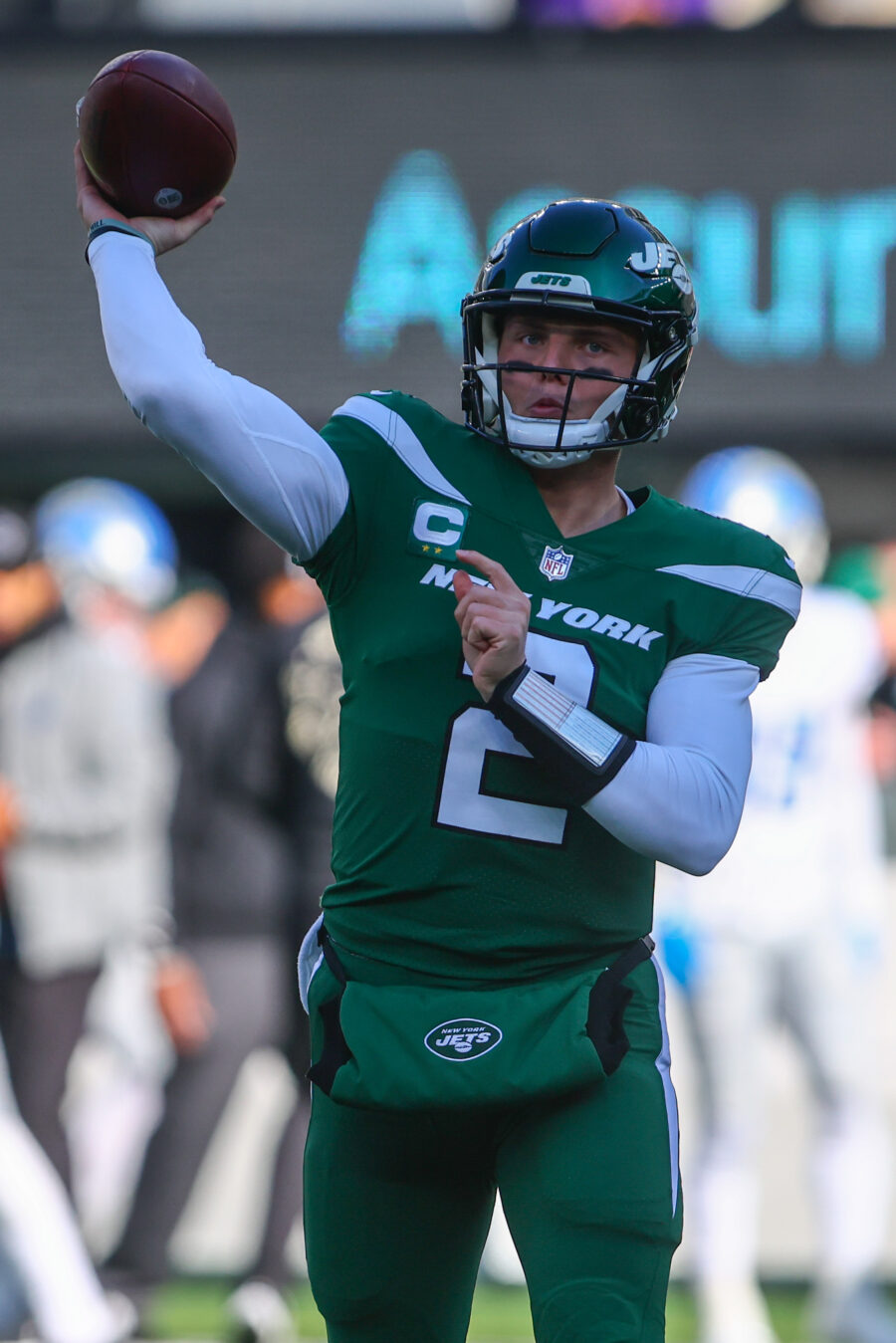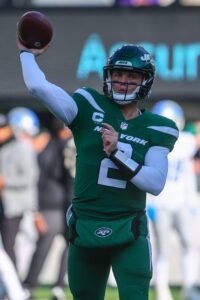 While Wilson is back in place atop the Jets' depth chart, team brass is meeting to discuss options at the position. The team has already begun to reach out to free agent signal-callers, The Athletic's Dianna Russini tweets. As should be expected, representatives for a number of free agent options have contacted the Jets, Fox Sports' Peter Schrager adds. The Jets are only planning for an outside addition to fill out the QB room, with Robert Saleh clarifying Wilson will be the starter.
"I want to make it very clear: Zach's our quarterback," Saleh said, via NFL.com's Ian Rapoport. "We have a lot of faith in Zach. We're rolling with Zach and excited for him. … Under no circumstances is any of this a competition. This is Zach's team and we're rolling with Zach."
Former Rodgers Green Bay backup Tim Boyle is the only other QB with the Jets presently, and Saleh confirmed he will become the backup. The team let Mike White walk in free agency; the two-year Jets spot starter who eventually moved past Wilson on the depth chart is now Tua Tagovailoa's Dolphins backup. Joe Flacco was part of the Jets' QB room for three seasons, including Saleh's first two. The former Super Bowl MVP has expressed interest in continuing his career, and ESPN's Rich Cimini notes the 15-year veteran is interested in coming back. Nothing has transpired on this front just yet, however, per KPRC2's Aaron Wilson.
Flacco, 38, would seemingly be an option, though the Mike LaFleur-to-Nathaniel Hackett switch may be a hurdle here. But GM Joe Douglas having brought in Flacco, whom he worked while a scout with in Baltimore, would count in the ex-Ravens cornerstone's favor. Douglas was also with the Eagles when they traded up for Carson Wentz and during Nick Foles' second stint with the team.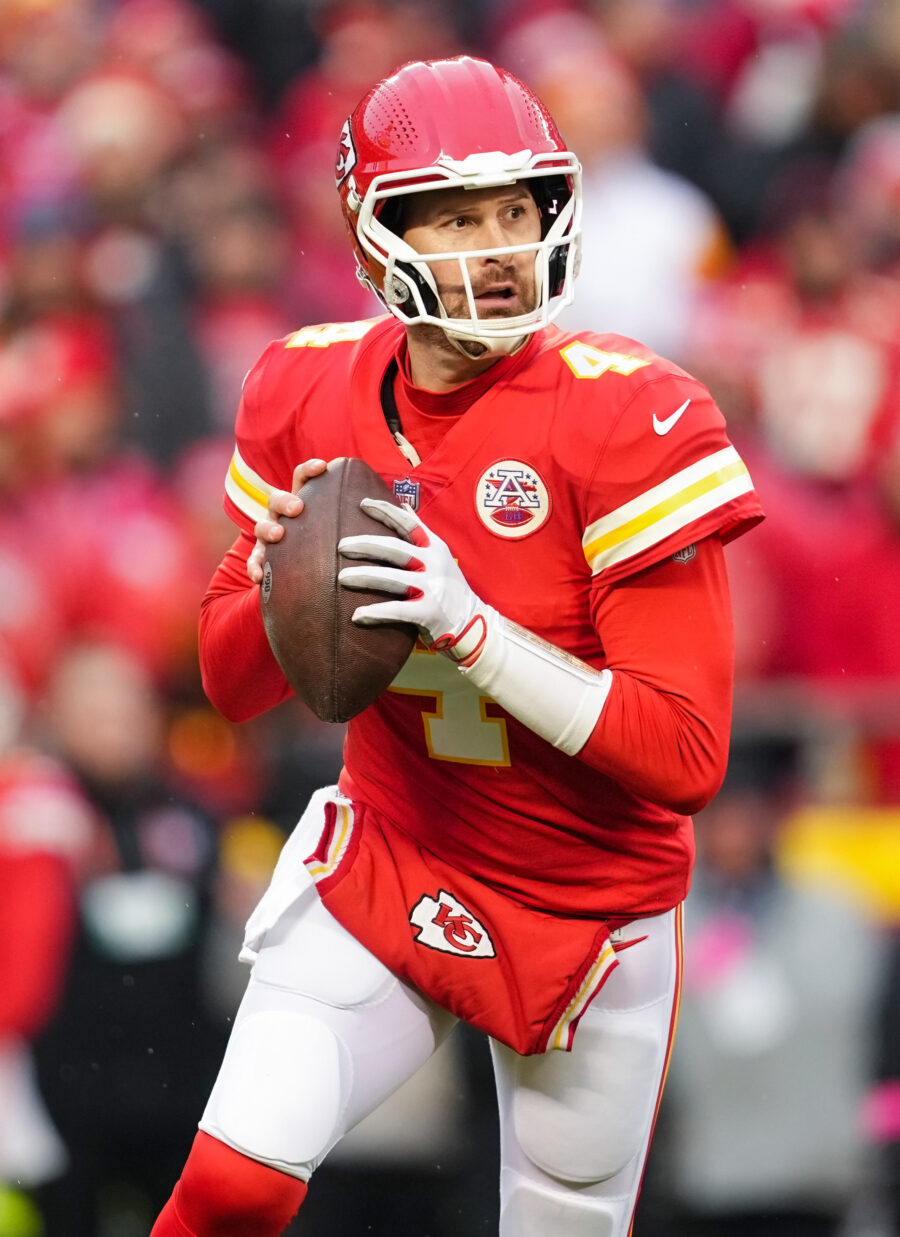 Three teams have jettisoned Wentz over the past three offseasons; the former No. 2 overall pick has been working out preparing for another opportunity since his Commanders exit. The Colts cut Foles, 34, in May. Neither has been tied to a team since their respective releases. At this juncture, both would qualify as logical emergency options. Wentz would represent the better chance to replace Wilson, having been a starter throughout his career. Colt McCoy, whom the Cardinals recently released, is also unattached. McCoy came up as a potential Patriots option but has not signed with a team since his Arizona exit.
The team has inquired about Chad Henne, per Schultz. The four-year Chiefs backup retired after Super Bowl LVII, but he has worked in Hackett's system before. Henne's time with the Jaguars overlapped with Hackett's. Hackett coached Henne from 2016-18, working as Jacksonville's OC. Henne turned 38 shortly after his retirement announcement.
Colin Kaepernick's agent has reached out to the Jets as well, The Score's Jordan Schultz tweets. While Saleh and Kaepernick technically overlapped with the 49ers, that brief period did not involve any game action. The 49ers were set to release the polarizing passer had he not opted out of his contract in March 2017; that sequence came less than a month after Kyle Shanahan hired Saleh. Despite having not played since the 2016 season, the exiled QB has continued to work out in hopes of resuming his career. Considering how long it has been since Kaepernick played in the NFL, he is not a realistic option at this point.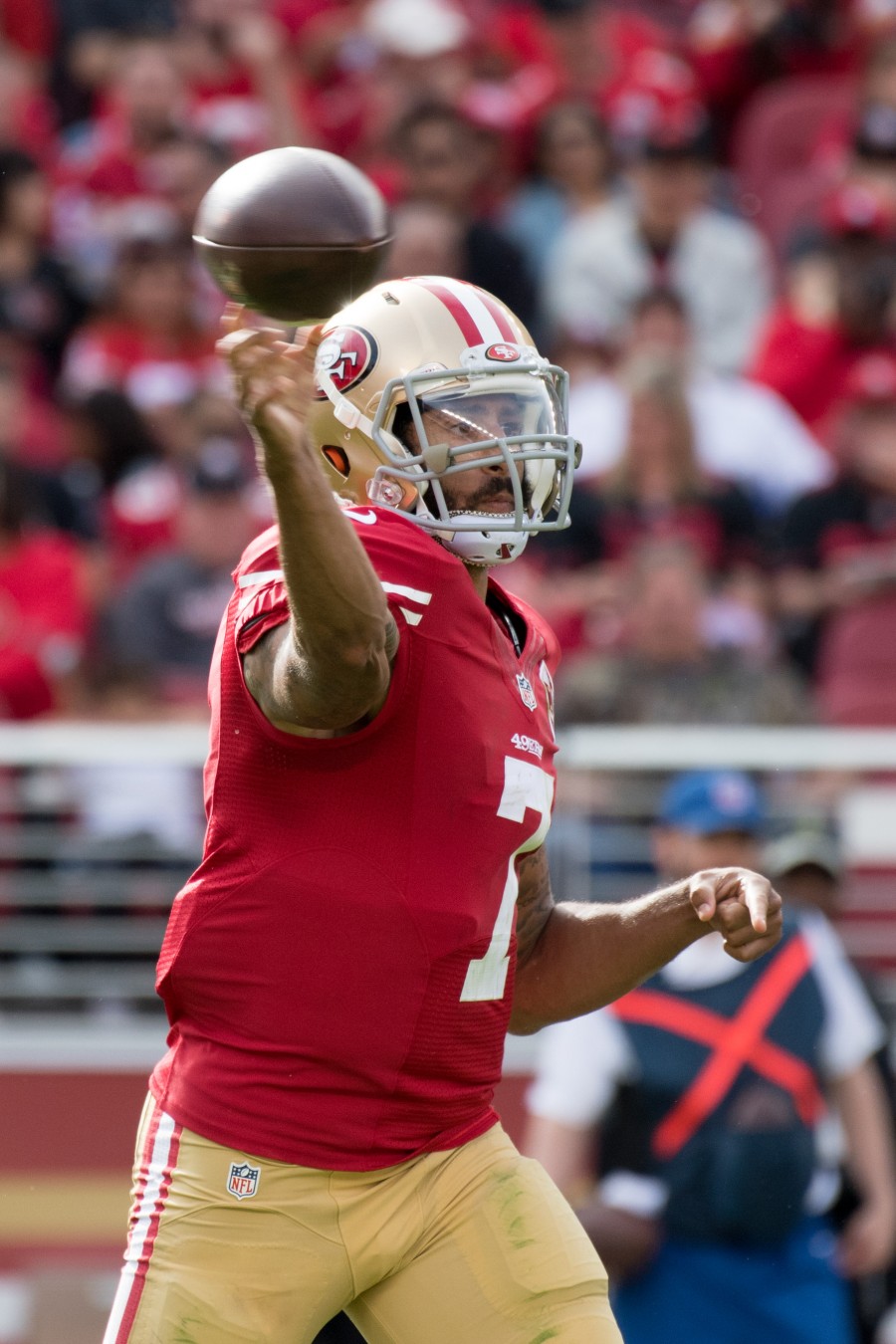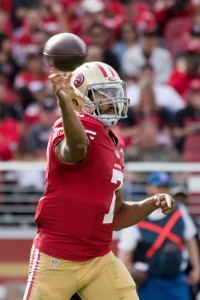 The 49ers were prepared to pull Philip Rivers out of a multiyear retirement in February, had they somehow upended the Eagles after Brock Purdy's injury and advanced to Super Bowl LVII. The former Chargers great is now 41. Matt Ryan did not close the door on returning, but the 2022 Colts starter is now at CBS and did not show good form last season.
Tom Brady collected his seventh Super Bowl ring by joining a team with a talented defense and young skill-position talents. Unlike Brady retirement No. 1, the all-time great is a free agent. The 46-year-old icon has said repeatedly this year he is done, and while this would be an intriguing opportunity for a quarterback who was open to playing an age-46 season late last year, SI.com's Albert Breer views each of the longtime starters as unlikely options.
Rodgers' injury development is eerily similar to the one that wrecked the Jets' 1999 season. Following an AFC championship game berth, the Jets lost starter Vinny Testaverde to an Achilles tear in Week 1 of the '99 campaign. The team used former No. 2 overall pick Rick Mirer, who had washed out with the Seahawks, as its starter soon after. Mirer had arrived via trade that August. The team eventually benched Mirer for mobile third-stringer Ray Lucas, who ended up starting nine games that year. The Jets finished 8-8 in Bill Parcells' third and final year at the helm; Testaverde returned to retake the reins in 2000.
Wilson struggled mightily last season and ended up being benched for White midway through. Issues in the locker room were rumored to have contributed to the benching. Although Wilson ended up moving back into the backup role to fill in for an injured White in Week 16, a woeful showing against the Jaguars cemented the Jets' pursuit of veteran options this offseason. The team resisted on adding a veteran backup behind Rodgers, with the trade rumors surrounding Wilson ending up unfounded. The former No. 2 pick is awkwardly back in the Jets' top spot, but it will be interesting to see if a starter-caliber veteran arrives and eventually pushes the underwhelming investment for playing time.
Follow @PFRumors