3:29pm: As expected, Rodgers is now on the Jets' IR list. Saleh confirmed Tuesday afternoon the future Hall of Famer will require surgery. Although the Jets are in discussions with free agents — Chad Henne among them — the third-year HC made it clear Wilson is the unquestioned starter.
10:04am: The Jets' worst fears regarding Aaron Rodgers have been confirmed. An MRI revealed on Tuesday that he has indeed suffered a torn Achilles, Tom Pelissero of NFL Network notes. His season is over as a result.
Rodgers exited his regular season Jets debut after just four snaps, and it was learned shortly thereafter that an Achilles tear was the expected diagnosis. With that now having been confirmed, New York is poised to move forward with Zach Wilson at the helm of an offense which was expected to take a dramatic step forward in 2023. Rodgers' performance was set to play a major role in that improvement, but much will now depend on Wilson's ability to rebound from his previous struggles.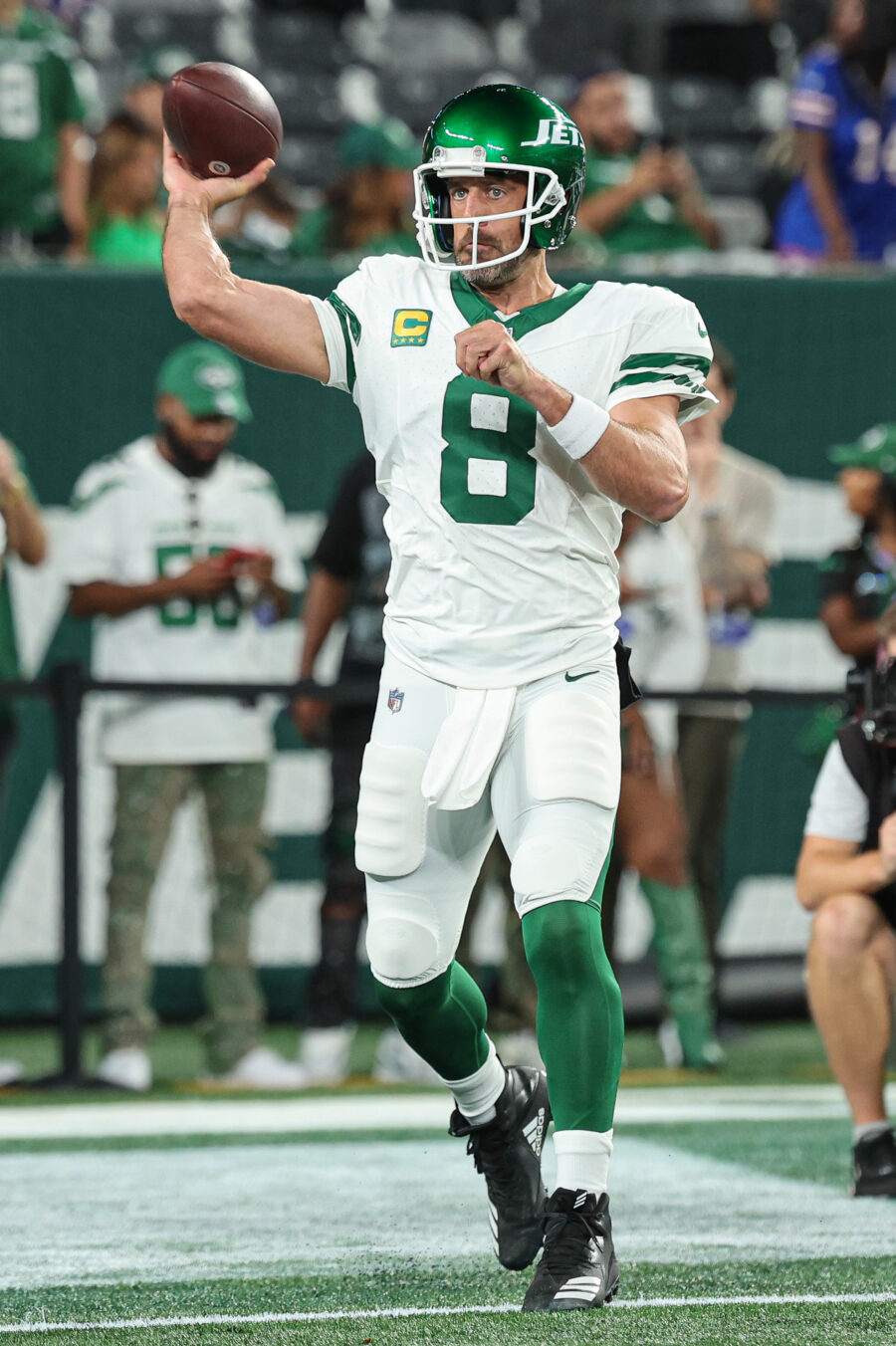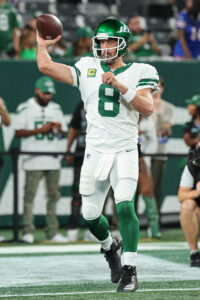 SI's Albert Breer notes that Jets decision-makers are set to meet today discuss their plans going forward at the QB position. At least a depth addition will be required with Rodgers headed to injured reserve, but head coach Robert Saleh confirmed after last night's game that Wilson is in line to serve as the starter moving forward. The latter will be tasked with keeping the Jets (a team with Super Bowl aspirations in 2023) competitive with the help of an impressive skill-position corps and a strong defense.
Rodgers, 39, was the subject of considerable speculation regarding his future with the Packers this offseason. After giving serious thought to retirement, he ultimately went public with his intention of continuing his career with the Jets, a team which devoted much of its efforts to creating familiarity on the field and the sidelines for the four-time MVP. After the blockbuster trade sending him to New York was finalized, Rodgers and the Jets became the central storyline around the league entering the 2023 campaign.
The Jets' package sent to Green Bay to acquire Rodgers included a conditional 2024 draft pick. That selection would have been a first-rounder had the 10-time Pro Bowler logged a snap share of at least 65%, but that will not be the case given the news of his injury. As a result, New York will send a second-rounder to the Packers as the former team contemplates its long-term future under center next spring.
Rodgers initially declined to make a commitment to playing beyond 2023, but his decision to take a $35MM pay cut over the remainder of his contract suggested he was willing to remain in place for at least a few years. He said as much in August, though he admitted that unforeseen developments could alter his thinking with respect to continuing his career. A massive injury such as this one would certainly qualify in that regard.
Attention will turn to Rodgers' ability to rehab his Achilles, a process which could threaten his ability to return to full health given his age and the severity of the injury. Questions will be raised regarding whether or not Monday's contest will represent the final one of his decorated career. For time being, though, the Jets will need to proceed with Wilson and Tim Boyle (who is currently on the practice squad) as the organization's top passers. Who they target as an addition via trade or free agency will be worth watching closely.
Follow @PFRumors