A resolution to Aaron Rodgers' financial future has arrived. The Jets signed their new franchise quarterback to a two-year contract worth $75MM guaranteed (Twitter link via Tom Pelissero of NFL Network).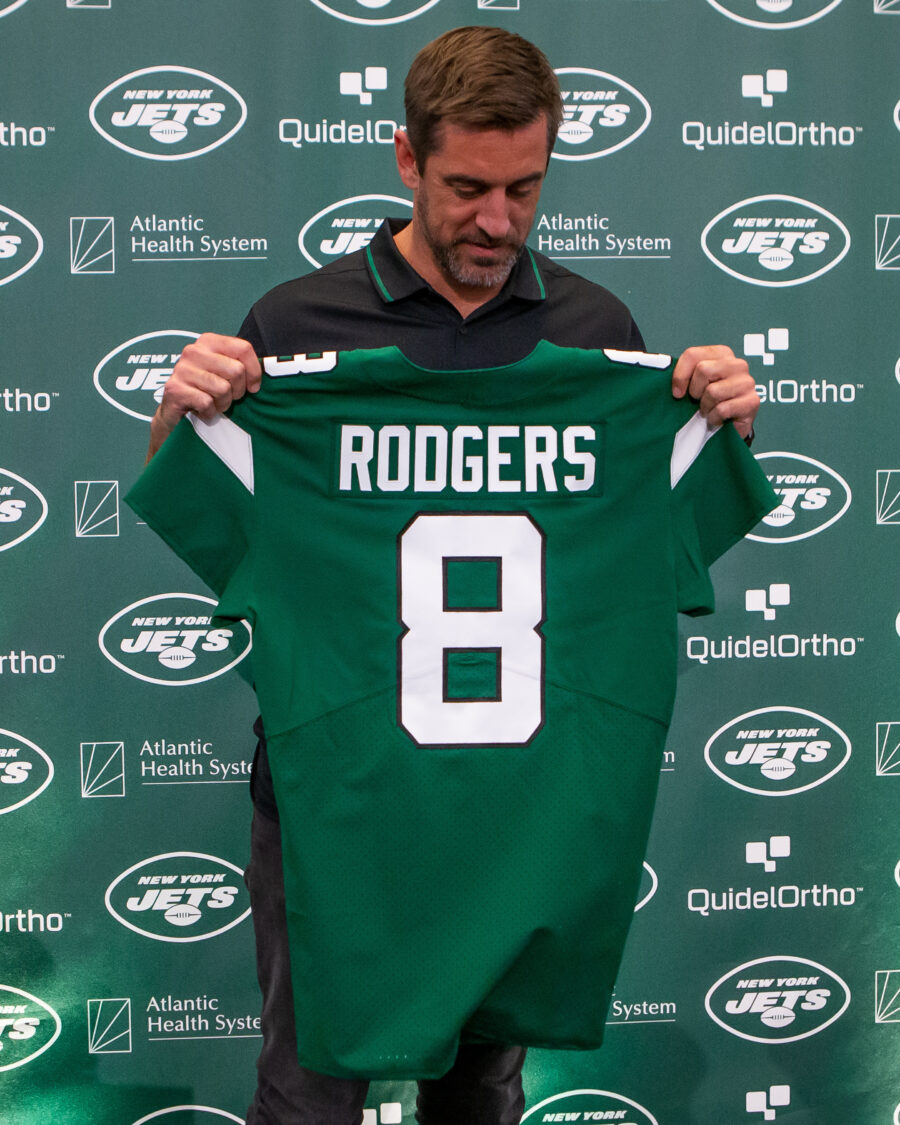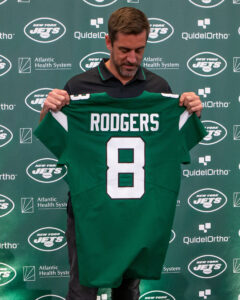 Rodgers was already under contract through 2024, but his decision to push a fully-guaranteed roster bonus to next season as part of his blockbuster move to New York left the team with an enormous bill of $107.55MM for next year. The four-time MVP was due nearly $110MM guaranteed prior to today's news, meaning he took a pay cut which will benefit the Jets.
Pelissero adds that the new contract is technically five years in length, with option years being added to help spread out the bonus payments included. Rodgers' cap hit will sit just under $9MM this season, and he will receive a $35MM roster bonus next week, while drawing a base salary of over $38MM in 2024. The deal includes no-tag and no-trade clauses (Twitter links). ESPN's Field Yates tweets that the pact also includes a non-guaranteed $37.5MM in 2025, while adding that Rodgers' 2024 cap hit will check in at $17.1MM.
Not long after the trade which ended his Packers career, it was confirmed a new Rodgers deal was being worked on by the Jets. Progress on that front came slowly, but it was learned recently that the revised pact had been worked out. Mike Florio of Pro Footbal Talk was the first to report that terms had been agreed to, and both sides can now move forward with more clarity regarding the immediate future.
Given the unique contract situation he was in upon arrival in New York, the 39-year-old Rodgers faced questions about how willing he would be to play more than one season as a Jet. He stated last month that, while the team's success and his health status will be key determining factors in his decisions, he intends to play at least the next two campaigns in New York. That should give the win-now franchise multiple attempts to find success in a crowded division and conference at the twilight of the future Hall of Famer's career.
Eight quarterback deals (including last night's Justin Herbert mega-extension with the Chargers) include more than $75MM in total guarantees, but prior to this agreement, only Deshaun Watson's was guaranteed in full. Rodgers will thus add considerably to his career earnings while providing the Jets with cap flexibility to help manage a roster which faces substantial expectations for the next two seasons.
Follow @PFRumors