The Jets have no plans to shop embattled quarterback Zach Wilson this offseason, as Ian Rapoport of NFL.com reports. "We're not going to quit on him," head coach Robert Saleh said in the wake of New York's Week 16 loss to the Jaguars, a game in which Wilson completed nine of 18 passes for 92 yards, no touchdowns, and an interception. Per Rapoport, the organization's other top decisionmakers share those sentiments, despite recent reports that Gang Green is prepared to part ways with Wilson at season's end.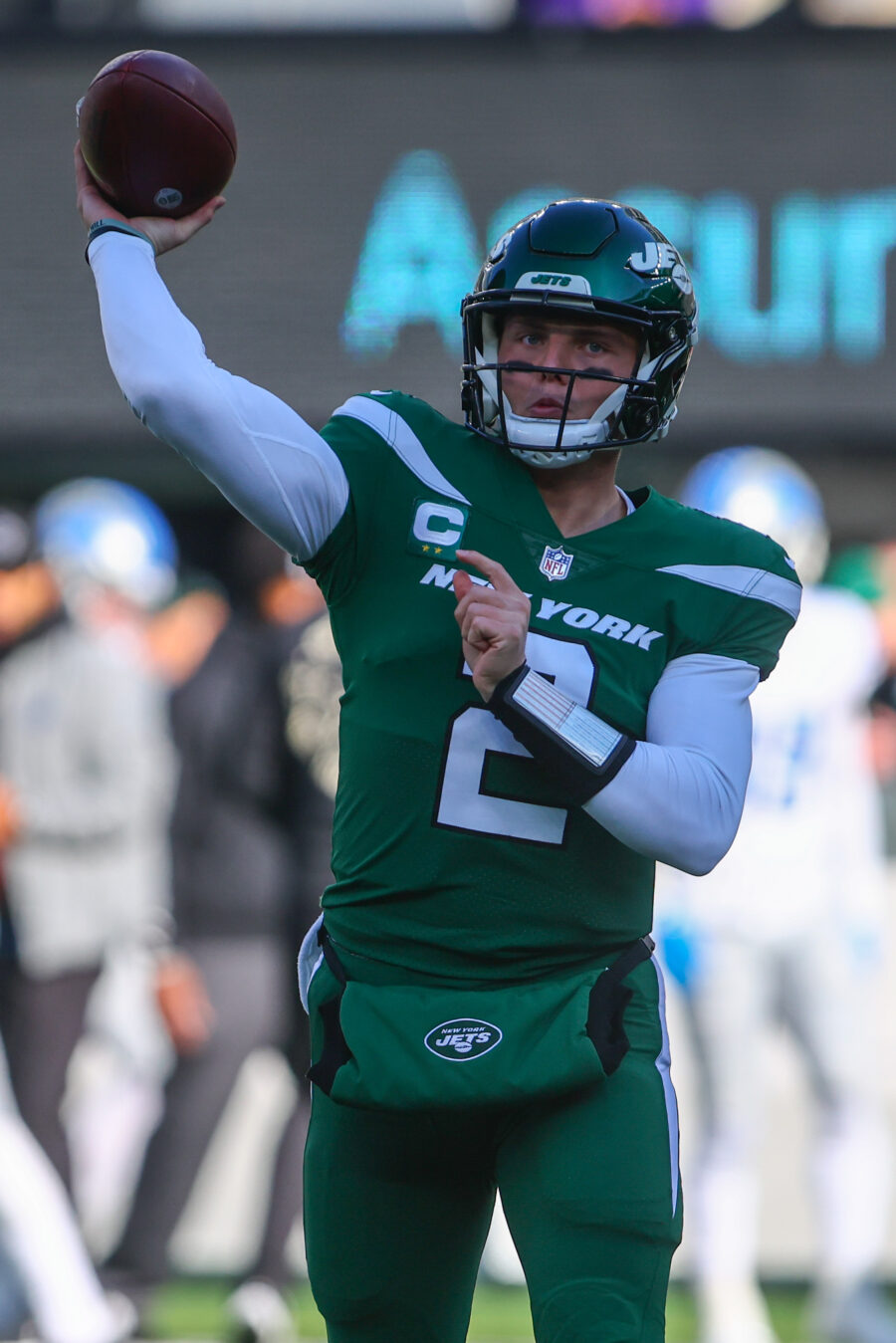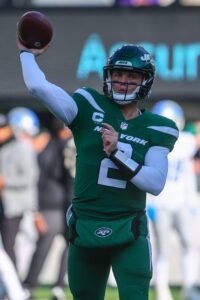 Wilson's uninspiring play has compelled the Jets to turn back to Mike White for their critical Week 17 matchup against the Seahawks. Of course, the club had benched Wilson in favor of White in Week 12, and Wilson got his job back for a brief time only because White was dealing with multiple fractured ribs. Indeed, Wilson's performance in the Jacksonville contest was so poor that he was replaced in the third quarter by Chris Streveler, a 2018 UDFA who had thrown a grand total of 17 regular season passes.
In his 22 games under center since being drafted with the No. 2 overall pick in 2021, Wilson sports an 8-14 record and has completed 55.2% of his passes for 15 touchdowns against 18 picks, which amounts to a dismal QB rating of 70.9. While growing pains and a general lack of talent around him in his rookie campaign can certainly excuse some of his first-year difficulties, his lack of progress is alarming.
However, as Wilson's rookie contract is fully-guaranteed, releasing him this offseason is not realistic, and even a trade would result in a negative cap charge if it were consummated prior to June 1. So from a financial perspective alone, it makes sense for the Jets to continue their efforts to develop the BYU product and generate something of a positive return from their investment of premium draft capital.
White, meanwhile, has had several impressive games over the past two years, but his rate stats are not much better than Wilson's. Still, one agent who represents prominent quarterbacks tells Rich Cimini of ESPN.com that White, who will be eligible for unrestricted free agency in March, has enough quality tape to appeal to teams looking for a bridge passer. If he plays well over the remainder of the season, the former fifth-round pick of the Cowboys could land a short-term deal worth at least $10MM-$12MM per year. While the Jets may consider re-signing White, it seems likely that they will at least explore more established options like Derek Carr or Jimmy Garoppolo before going that route, especially since they appear to be putting their rebuilding phase behind them.
In addition to a new quarterback, the club may be looking for a new offensive coordinator. Jason La Canfora of the Washington Post — who, incidentally, is among those who believe Wilson will be jettisoned in the coming months — cites one high-ranking executive who says owner Woody Johnson will want to fire current OC Mike LaFleur. La Canfora believes Johnson could consider even more dramatic coaching or front office shakeups, and while Cimini concedes that Johnson's patience will be put to the test if the Jets finish the season on a six-game losing streak, the ESPN scribe thinks the owner will realize his organization is in generally good shape under Saleh and GM Joe Douglas (the QB situation notwithstanding).
If the Jets do look to trade Wilson, La Canfora reports that they will not receive more than a fifth-round pick in return.
Follow @PFRumors