With just a few hours remaining until the deadline, big names continue to emerge with respect to being on the radar of interested teams. Bengals wideout Tee Higgins is drawing interest, reports ESPN's Jeremy Fowler.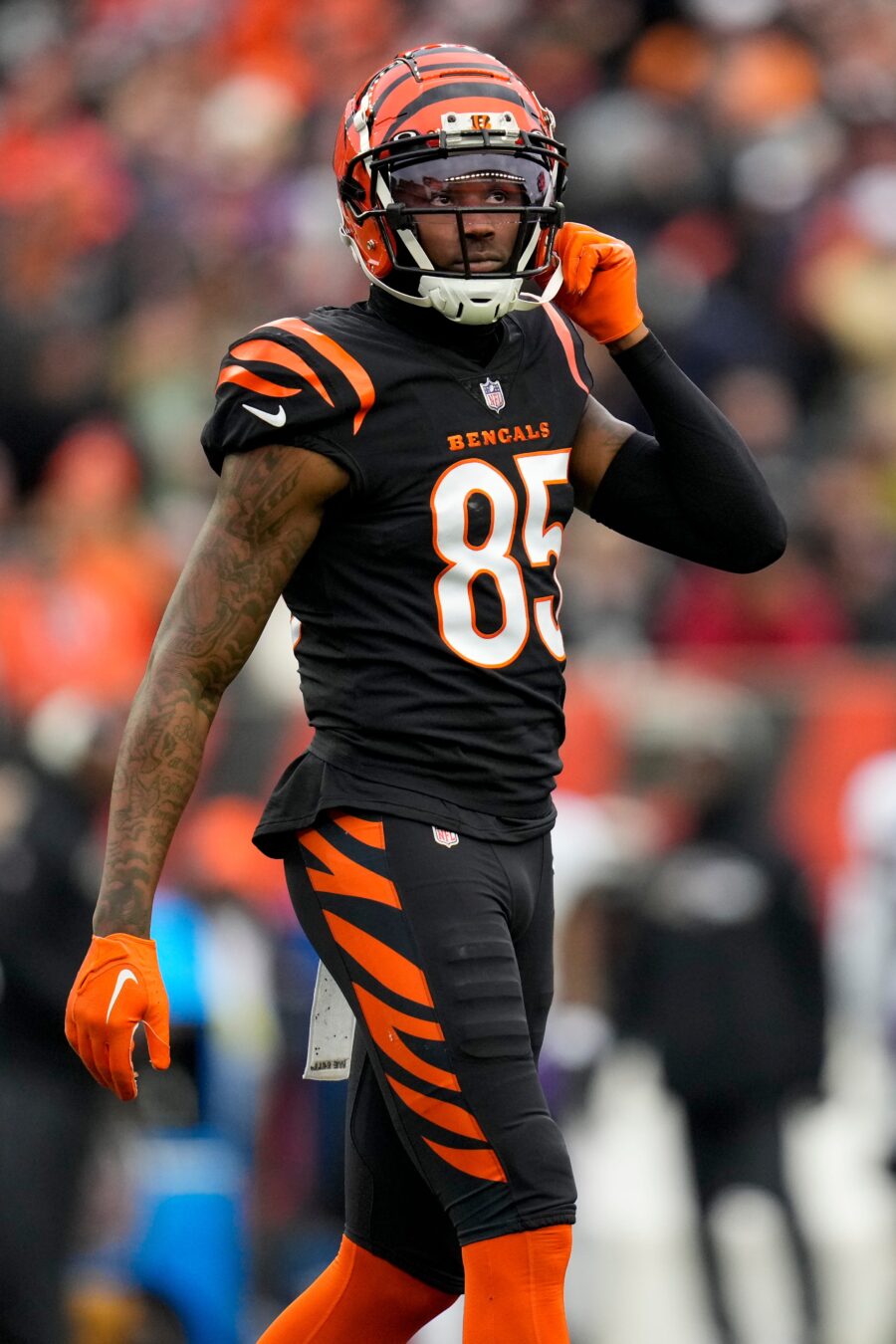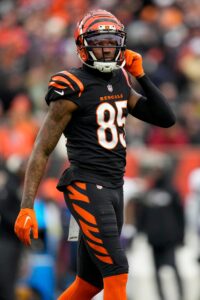 To no surprise, Fowler notes Cincinnati has no plans to pull off a trade which would send the former second-rounder elsewhere. Higgins' future with the Bengals has nonetheless been a question mark for some time now, as 2023 marks the final year of his rookie contract. With free agency looming, he was the subject of trade inquiries during the Combine, though the Bengals shut down the notion of entertaining offers.
Higgins, like any number of young wideouts, will be in line for a signficant payday on the open market given the spike in the position's value of the past few years. Talks on a Bengals extension did not come particularly close to producing an agreement, leaving 2023 as something of a prove-it year for the 24-year-old. Higgins (who has not engaged in a new round of talks during the campaign) has had a down year so far, failing to record a 100-yard game to date.
That marks a staunch difference compared to his previous three campaigns, which included outputs of 908, 1,091 and 1,029 yards. Higgins has proven to be a highly effective complement to Ja'Marr Chase, who will be eligible for an extension this offseason. While that commitment will be quite pricey, the Bengals are set to have veteran Tyler Boyd come off the books this spring, which could free up WR cap space for future seasons. Higgins could be viewed as a No. 1 option by an acquiring team, however.
It would come as a surprise if the Bengals were particularly active in any capacity before today's deadline. After a shaky start brought on by quarterback Joe Burrow's calf injury, Cincinnati now sits at 4-3 on the year, giving them reason to expect at least a wild-card berth in the highly competitive AFC is attainable. Subtracting Higgins from the team's offense would deal a notable blow to their immediate prospects, and knowing he would either be a rental or require an extension upon arrival would no doubt hinder the Clemson alum's trade value.
Still, Higgins' age and track record would make him an attractive option for any number of teams looking to boost their passing attacks. It will be interesting to see how much of a market develops for him, and if any interested party produces an offer the Bengals feel is too good to pass up.
Follow @PFRumors