Despite growing frustration in Baltimore surrounding Lamar Jackson's PCL injury, the Ravens are still interested in a long-term pact with their franchise quarterback. NFL Network's Ian Rapoport reports that the organization's stance on their quarterback hasn't changed, and whenever the season ends, the front office plans to "begin negotiating with Jackson with hopes of striking a long-term deal."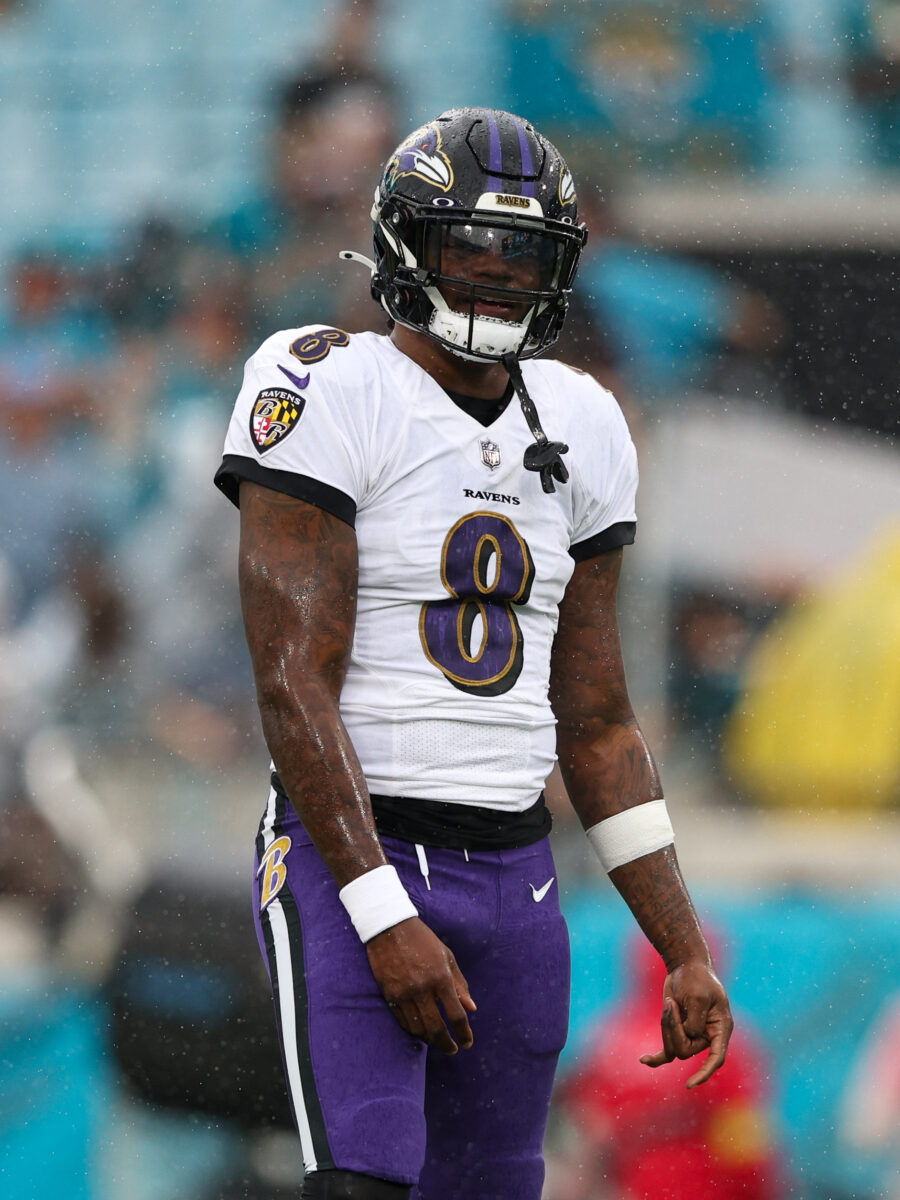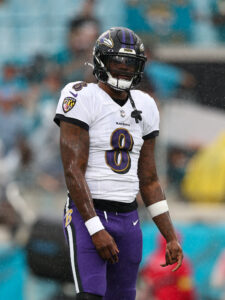 [RELATED: Lamar Jackson To Miss Wild-Card Game]
A source told Rapoport that the Ravens are "still all in" on Jackson, even "despite the disappointment with Jackson not being able to play in the first round." While the team made significant progress on negotiations before the 2022 season, Jackson ended up playing out this season on his $23MM fifth-year option. The former MVP has reportedly been eyeing a Deshaun Watson-like deal.
Sources told Rapoport that the franchise tag is still the most likely scenario. However, it's uncertain whether the organization would hit Jackson with the standard franchise tag (allowing him to negotiate with other teams while promising compensation if he leaves) or the exclusive tag (which provides exclusive negotiations but with a higher tag price).
Jackson hasn't seen the field since early December while he's continued to recover from a PCL injury. Rapoport observes that "Jackson would be at minimal risk of reinjury if he played" tomorrow against the Bengals, although the QB clarified this week that he's not playing because he's still not at 100-percent health. Last year, Jackson missed the Ravens' lone playoff game while dealing with a bone bruise in his ankle. We could end up seeing a similar scenario this year, leading to some natural frustrations within the organization.
Yesterday, Mike Florio of ProFootballTalk.com wrote that the "powers-that-be" are "becoming frustrated to the point of exasperated with Jackson's inability (or unwillingness) to play." Veteran Sammy Watkins also had some strong words about his quarterback, saying that "everybody is pretty much banged up" at this point of the season. The wide receiver also seemed to question how Jackson's impending free agency has played into his absence.
"I think the world is ready to see Lamar back on the field, doing what he do best, and get all the stipulations and contract stuff behind him," Watkins said (via Florio). "I pray somebody talks to him like, 'Man, just sign the deal.' You know what I mean? And he get out there and hopefully, if . . . he's healthy, he can just come play this Sunday. We all know that's up to Lamar and whatever goes on. Hopefully, they get something done. The world wants to see Lamar be a Baltimore Raven for the rest of his life. . . . [T]he world wants to watch Lamar Jackson. That's a phenom talent, a talent that you rarely come by. Things that he do on the field and things that you see, to be quite honest when he's out there, he makes everybody play better, just to have him in that huddle. I pray that somebody reach out to him or that he's really truly getting healthy and can play, that he wake up Thursday and be like, 'All right, forget it. I'm playing.' I think that would change the whole trajectory of our season."
Follow @PFRumors