JANUARY 15: The Ravens plan to play both Huntley and Brown in their contest against the Bengals, sources tell Ian Rapoport of NFL.com. Huntley was a full participant in practice on Friday, and Baltimore did not elevate Brett Hundley from the practice squad.
JANUARY 13: As expected, the Ravens ruled Jackson out for a sixth straight game. After practicing in full Friday, Huntley should be expected to return to Baltimore's starting lineup. Though, the Ravens will not name a starter until Sunday.
JANUARY 12: Jackson missed another practice Thursday and opted to provide his own update on his injury, calling it a grade 2 PCL sprain "on the borderline of a [grade] 3" (Twitter link). The fifth-year passer said swelling remains and the knee is unstable. A grade 2 sprain is a partial tear, while a grade 3 is essentially a full tear. A setback that was initially rumored to cause a one- to three-game absence is almost certainly set to sideline Jackson for a sixth.
"I wish I could be out there with my guys more than anything but I can't give a 100% of myself to my guys and fans," Jackson said (on Twitter). "I'm still hopeful we still have a chance."
This update will undoubtedly be followed by Jackson being declared out for Sunday night's game. Even if the Ravens are to upset the defending AFC champions, Jackson's comments make it sound like the next time he takes the field will be in Week 1 of the 2023 season.
JANUARY 11: In what is becoming a weekly update, Lamar Jackson looks to again be heading toward a Sunday in street clothes. The injured superstar is facing an uphill battle to play against the Bengals, Ian Rapoport of NFL.com reports (video link).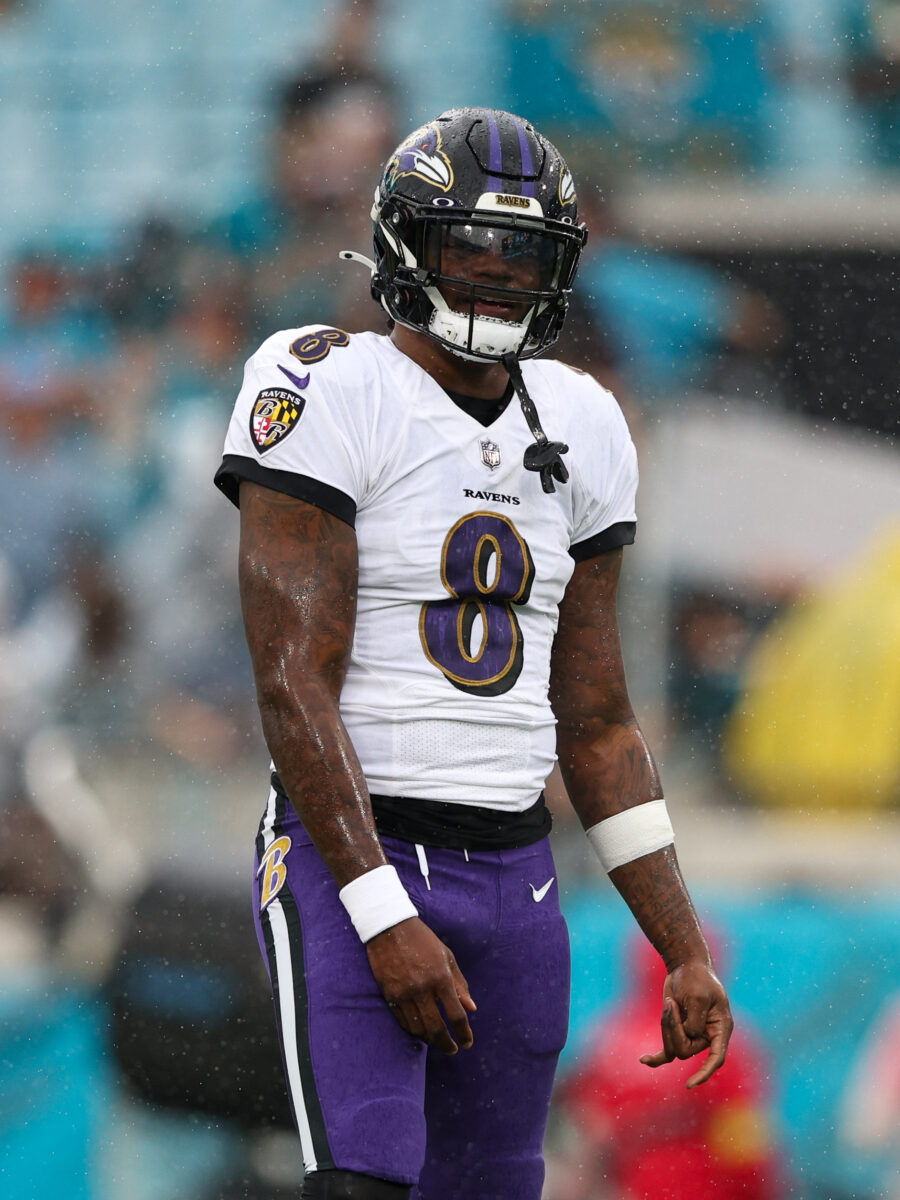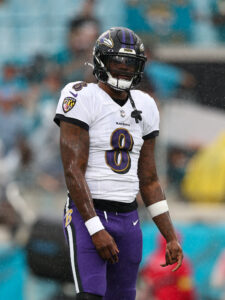 Out with a PCL sprain since Week 13, Jackson has not practiced since the injury. Attempts to get some work in recently have not gone right, Mike Garafolo of NFL.com adds (via Twitter). While the Ravens have held out hope for a return ahead of their wild-card rubber match with the Bengals, it once again looks like it will be Tyler Huntley or Anthony Brown who receives the call for the offensively limited team.
Jackson did not practice Wednesday, and Huntley did not throw during the portion of the workout open to media, Jamison Hensley of ESPN.com notes. Jackson has now missed 16 consecutive practices. Huntley, who missed Week 18, is battling tendinitis in his throwing shoulder.
The Ravens were not exactly soaring prior to losing Jackson, but they have been historically limited — for a playoff team — offensively without the former MVP. They are averaging 12.5 points per game without Jackson, a mark ahead of only the Jets during that period. Baltimore's 75 points over its final six games are the second-fewest in the Super Bowl era, per NFL Research, painting a bleak picture for a game the NFL slotted in the Sunday-night window.
Over the past day, sources around the situation have become more pessimistic regarding Jackson's availability, Rapoport adds. With Jackson's knee still "not quite right," it obviously makes sense for him not to play at significantly less than 100%. Jackson's game hinges on his running ability, making this injury more of a hindrance for him compared to most quarterbacks. The fifth-year passer also is unsigned beyond this season, a situation that has long pointed to — particularly now that Roquan Smith is locked down — a franchise tag. The Ravens' performance without Jackson has certainly not hurt his value.
If Jackson sits out this wild-card game, he will have missed 11 games over the past two seasons. An ankle injury sidelined him for the close of Baltimore's 2021 campaign, which saw the team lose its final six games — despite receiving reasonably effective Huntley play — to finish 8-9. The Ravens have relied more on their defense this year, reaching the playoffs for the fourth time in five seasons. But this season is starting to look like a missed opportunity for the Ravens, who will need to decide on re-upping Jackson on a contract with guarantees in the Deshaun Watson ballpark ($230MM).
Follow @PFRumors