With the Lamar Jackson situation headed toward a franchise tag, the Ravens took care of a major piece of business Tuesday. They are signing Roquan Smith to a landmark extension.
Smith and the Ravens are in agreement on a five-year, $100MM deal, Ian Rapoport of NFL.com reports (on Twitter). This raises the bar for off-ball linebackers — something Smith sought during his talks with the Bears this past offseason. Smith will see $45MM guaranteed at signing and $60MM guaranteed in total. A $22.5MM signing bonus represents part of Smith's guarantees, Aaron Wilson of KPRC tweets.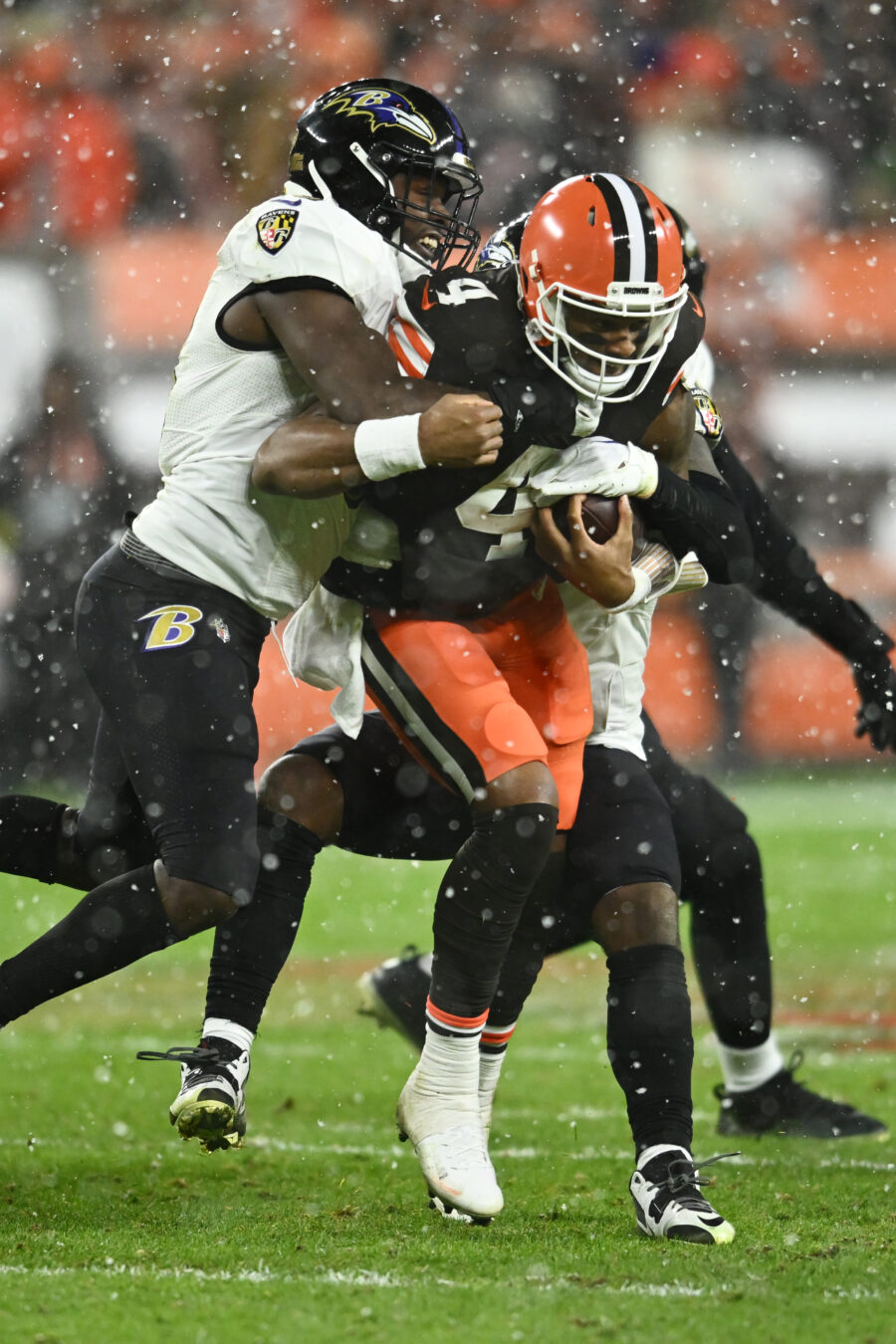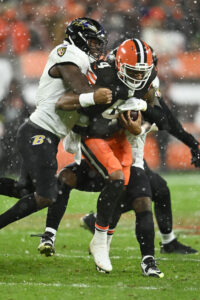 The self-represented linebacker could not come to terms with the Bears on a long-term deal ahead of the season, and the rebuilding team sent him to the Ravens for second- and fifth-round picks at the deadline. By trading for a linebacker in a contract year, the Ravens placed some pressure on themselves to come to an agreement before the legal tampering period began. The team beat that deadline by more than two months and will hang onto a player who has provided a major boost for a team that has been without Jackson for several weeks.
At the time the Ravens traded for Smith, their defense was giving up 22.9 points per game. Since the acquisition ahead of Week 9, Rapoport notes Baltimore is surrendering just 14.7 per game. The latter total is second in the NFL. For a team that has both been without Jackson and its top two wide receivers during a chunk of that stretch, Smith has provided vital assistance. On a deal that also resets the non-rush linebacker market for total and full guarantees, the 25-year-old standout is now signed through the 2027 season.
Pro Football Focus slots Smith and 2020 first-round pick Patrick Queen as top-30 off-ball linebackers this season, which doubles as the former's first Pro Bowl campaign. The ex-Georgia standout has tallied a career-high 169 tackles, despite a midseason scheme change, and racked up 11 tackles for loss. From 2020-21, only T.J. Watt totaled more TFLs than Smith, who was believed to be seeking a deal that topped Shaquille Leonard's during his Bears negotiations.
It took a few additional months (and a team change) for such a contract to come together, but the ILB market now has a $20MM-per-year player. This is the eighth NFL position to see a player cross the $20MM AAV barrier (quarterback, wide receiver, tackle, guard, edge rusher, defensive tackle, cornerback). The off-ball 'backer market began ballooning to this place because of failed Ravens negotiations with C.J. Mosley back in 2019. Mosley ended up inking a then-record-smashing $17MM-per-year deal with the Jets, and Bobby Wagner (on his third Seahawks contract), Fred Warner and Leonard topped that in the ensuing years. Leonard's deal headlined the position's market for over a year, and while the Colts 'backer has a more decorated resume than Smith, the latter had unique leverage — bolstered by Baltimore's trade and situation with Jackson.
With teams only allowed the use of one franchise tag per offseason, Jackson has always been expected to receive it. The former MVP turned down multiple extension offers from the Ravens over the past two years, with the Browns' Deshaun Watson contract moving the goal posts for these talks. The Ravens may well need the exclusive tag — which prevents other teams from negotiating with Jackson — and that is expected to come in north of $45MM. That figure going on the Ravens' cap sheet in March would significantly impact the team's free agency outlook, adding to the importance of having Smith locked down early.
The Bears faced a dilemma with Smith, as all linebacker positions fall under one franchise tag price. With OLBs driving up the price, a Smith tag would have cost the Bears around $21MM. The $20MM-per-year number emerged during Smith's contentious talks with the Bears, and while it seemed a bit high at the time, Chicago committing to a rebuild and dealing the Ryan Pace-era draftee to a team with a unique franchise tag situation on the horizon made it possible. The Ravens can keep Queen on a rookie deal through 2024, via the fifth-year option, with Tuesday's agreement locking in the promising duo for years to come.
Follow @PFRumors