Coming off the Bears' active/PUP list Wednesday, Roquan Smith is waging a hold-in measure. In his trade request sent Tuesday, the fifth-year linebacker said the Bears have submitted a "take it or leave it offer" that would hurt the market.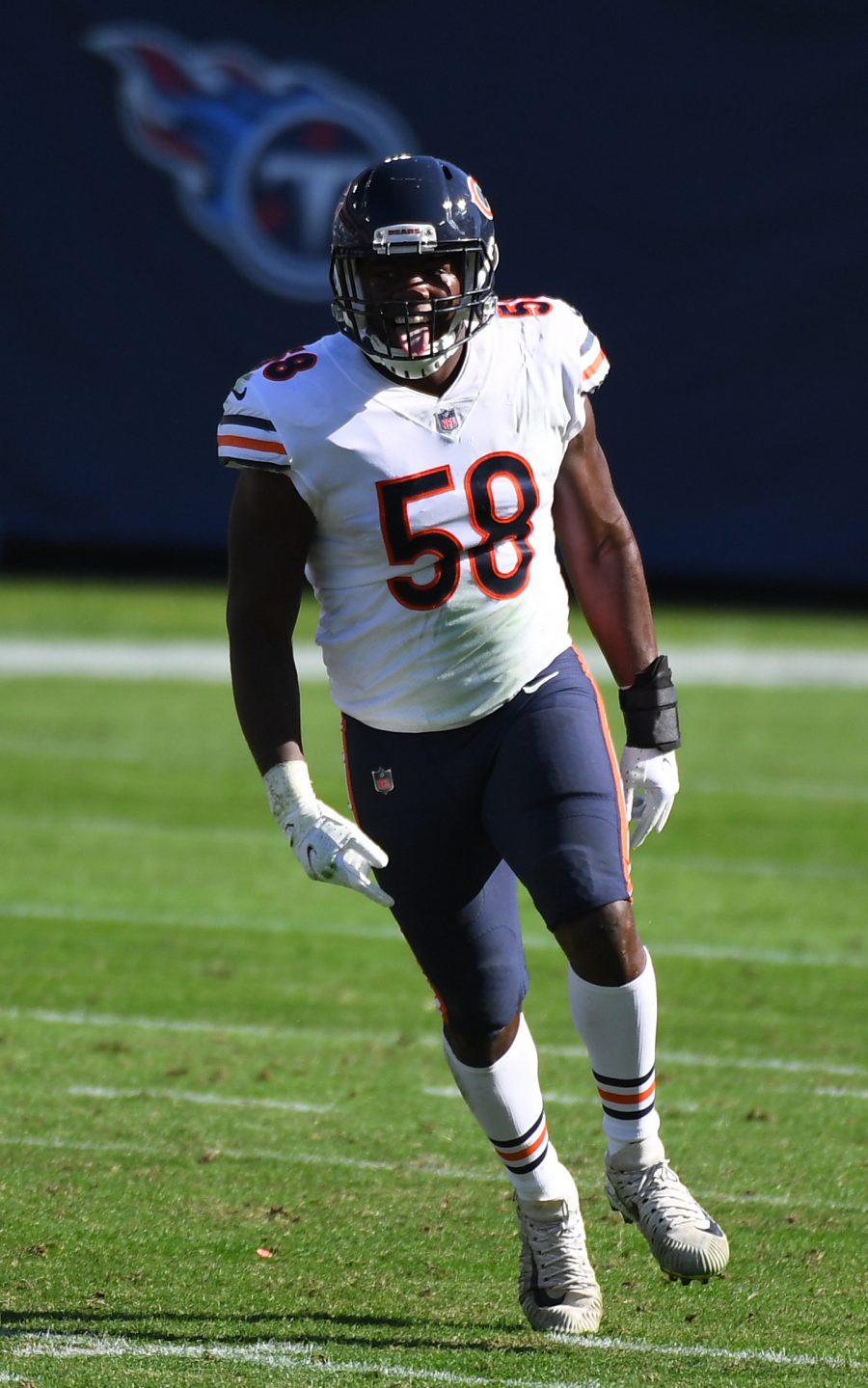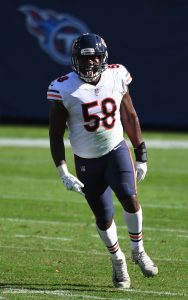 The Bears are, however, negotiating with Smith himself — he does not have an agent — and Doug Kyed of Pro Football Focus notes the team has come up from its initial proposal. But the team is also believed to be negotiating with a player who wants to become the NFL's first $20MM-per-year off-ball linebacker. Smith wants a deal that pays him "at least" $20MM per annum, Kyed adds.
With first-team All-Pros Shaquille Leonard and Fred Warner positioned as the only traditional linebackers earning at least $18MM per year — at $19.7MM and $19.4MM on average, respectively — this has obviously made for a complex Bears negotiating process. Smith, 25, is a two-time second-team All-Pro.
Bears GM Ryan Poles said the team still wants to extend Smith and called some parts of the offer "record-setting," but Smith classified the proposal as backloaded. Backloading deals to inflate AAV figures has come up this offseason. The Raiders and Dolphins used this blueprint with Davante Adams and Tyreek Hill, respectively, while Chiefs left tackle Orlando Brown Jr. turned down a proposal with a whopping final-year figure.
The linebacker market changed significantly three years ago, when C.J. Mosley landed a $17MM-per-year pact from the Jets. Still attached to that accord, Mosley has only seen Leonard, Warner and Bobby Wagner top that deal. The Seahawks shed Wagner's $18MM-AAV accord from their payroll in March. Going into the 2019 offseason, Luke Kuechly's $12.36MM-per-year pact had stood as the linebacker standard for three years. Teams' calculus regarding true linebackers changed thanks to the previous Jets regime's Mosley decision. The market still only houses three linebackers making more than $15MM per year as well.
With the Bears hiring Matt Eberflus as head coach, Smith would also be transitioning to a new defense. He produced consistently in Chicago's previous 3-4 scheme, however, racking up 302 tackles (30 for loss) and seven sacks over the past two years. The TFL number is particularly impressive. Only T.J. Watt, who plays a pass-rushing position and is coming off a season in which he matched the single-season sack record, has recorded more TFLs (44) among linebackers since 2020. Among true off-ball 'backers, Smith's 30 lead the field by seven in this span.
Smith's age and production would generate a market, if the rebuilding Bears to honor his trade request. The Commanders reside as a team some in league circles believe would be a fit, per Jeremy Fowler of ESPN.com. Washington used a first-round pick on Jamin Davis last year, but he struggled as a rookie. The team also has Cole Holcomb going into a contract year. The Broncos also could be a fit, per Albert Breer of SI.com. Denver may have been a better fit last year, with ex-Chicago DC Vic Fangio at the helm, but the team has been looking at linebackers recently. Of course, pursuing the likes of Anthony Barr and Joe Schobert and trading reasonable draft capital for Smith are different matters. The Broncos also do not have their first- or second-round picks in 2023, thanks to the Russell Wilson trade.
Follow @PFRumors