The Buccaneers' future with Tom Brady is uncertain, but if the team is to retain the 45-year-old icon, a significant age gap may exist between he and the offensive coordinator.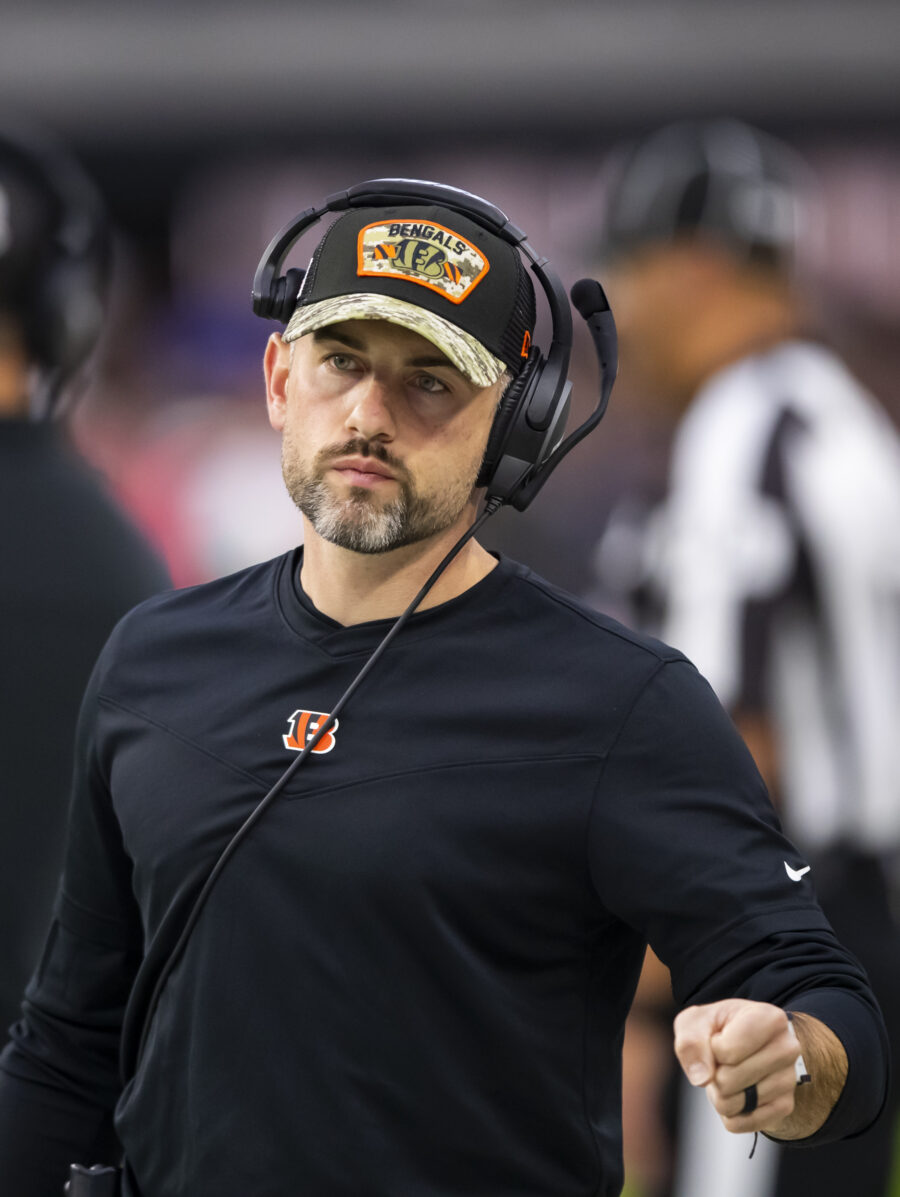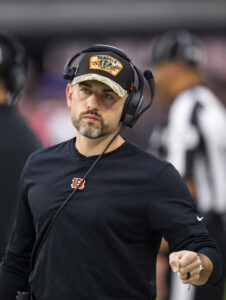 Bengals quarterbacks coach Dan Pitcher interviewed for the Bucs' OC position Friday, the team announced. Although Pitcher has served as Joe Burrow's position coach throughout the superstar quarterback's Cincinnati tenure, he is a Marvin Lewis staff holdover who has been with the franchise since 2016.
Pitcher, 36, joins other 30-somethings Jim Bob Cooter (38) and Klint Kubiak (35) to interview for the Tampa Bay play-calling gig. The Bucs also plan to interview Giants QBs coach Shea Tierney (36) for the job. Although it is not certain the Bucs will go forward with the unusual Gen-X quarterback-Millennial OC setup, the team is targeting a host of young play-caller types. Keenan McCardell, who played for the team in the early 2000s, is the only staffer the Bucs have interviewed over 40.
Following the Browns' Alex Van Pelt OC hire in 2020, Pitcher moved from the Bengals' assistant quarterbacks coach to QBs coach — during an offseason in which Burrow-to-Cincinnati became a foregone conclusion. The Bengals striking gold with the LSU-developed talent has meant attention for Pitcher, who began his NFL coaching career as a Bengals staff assistant back in 2016. Pitcher worked in that low-level capacity during Lewis' final three seasons, and Zac Taylor kept him on board upon arriving in 2019.
Burrow has yet to land any Bengals assistants jobs elsewhere just yet, and few teams have inquired about Pitcher or OC Brian Callahan. The latter had one HC interview this offseason — with the Colts — and this is believed to be Pitcher's first OC meeting. Taylor calling plays undoubtedly has an effect on the interest in his lieutenants, but the Bengals' rise over the past two years will run the risk of Taylor's staff splintering. However, due to the sparse interest so far, the prospect of a Taylor-Callahan-Pitcher trio returning for a fifth season together in 2023 appears live. Though, a batch of new OC openings is set to emerge — as the HC-needy teams have yet to begin their searches in earnest — and the Bengals' playoff success could certainly lead to additional Callahan or Pitcher interest.
Follow @PFRumors