The Titans created an offensive coordinator opening early this offseason, but not much had come out on the team's search recently. The team has made a decision, however, going with in-house staffer Tim Kelly. This will be the third consecutive time in which the Titans are promoting from within to fill their OC position.
A former Texans OC, Kelly has been on Mike Vrabel's staff since last year. The Titans are elevating Kelly from the passing-game coordinator title they are handing to another of their OC candidates. Charles London, who spent the past two years as the Falcons' quarterbacks coach, is coming to Tennessee to work in the same role. Tennessee did not conduct an expansive search, with London and Kelly the only confirmed interviewees. The team had also requested meeting with Chiefs staffers Eric Bieniemy and Matt Nagy.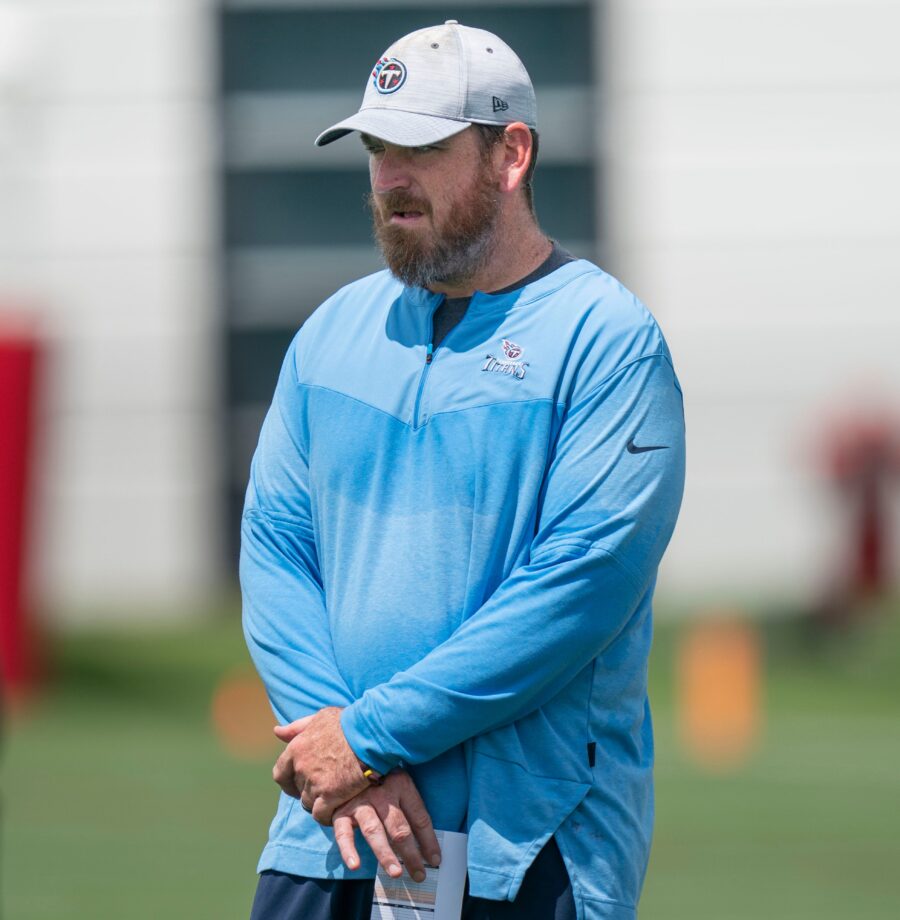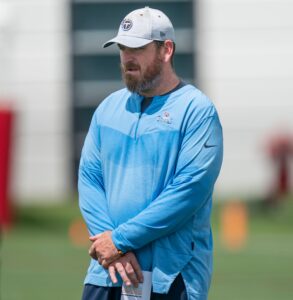 London, who joined Kelly in interviewing for the Tennessee OC post, is also believed to have interviewed for Washington's still-vacant OC position. He worked with Kelly in Houston during the 2010s. An in-house promotion and the addition of a two-year Arthur Smith assistant points to the Titans prioritizing continuity here. They had previously promoted Smith to OC, replacing Matt LaFleur, and bumped up Todd Downing to the role after Smith accepted the Atlanta HC job. The Titans fired Downing just after the season ended.
The timing of this announcement also comes shortly after the 49ers hired Steve Wilks as their defensive coordinator. That decision appears to finally provide some Chris Harris clarity. The veteran assistant had been set to trek from Washington to Nashville, agreeing to join Vrabel's staff more than two weeks ago. But DC interest soon followed. The 49ers interviewed Harris for their DC gig, and the Texans requested a DC meeting Monday. Connected to many teams (including the Bears) this offseason, Harris looks set to choose the Titans — who loomed as his top backup plan in the event the 49ers path did not open — and become one of Shane Bowen's top lieutenants.
Kelly, 36, spent three seasons as Houston's OC. Bill O'Brien elevated Kelly, one of his original Houston hires back in 2014, ahead of the 2019 season. David Culley kept Kelly on in 2021, but the Texans fired both after that season. Although the Panthers interviewed Kelly for their OC job in 2022, Kelly ended up in Tennessee. Kelly called plays for three seasons in Houston; two of those ended with Deshaun Watson Pro Bowl invites. The Texans also advanced to the divisional round in 2019. Davis Mills showed progress late in the 2021 season. The third-round pick the Titans made at QB last year, Malik Willis, did not display similar readiness during his outings in 2022. The Titans did receive surprisingly effective play from late-season pickup Joshua Dobbs, who generated an early spark for the injury-ravaged team in its do-or-die Week 18 game in Jacksonville.
But continuity this time around comes after a poor season. After trading A.J. Brown and losing a number of players to injury, the Titans trotted out one of the NFL's worst offenses. Tennessee ranked 30th in passing offense and 28th in scoring. In 2023, Kelly and London will be in charge of either overseeing Ryan Tannehill's fifth season as the team's starter or be tasked with integrating a new quarterback to the Titans' system.
Although London, 47, was also an O'Brien-Kelly coworker at Penn State and in Houston, he spent the 2011 season as a Titans offensive assistant. Over the past two years, Kelly transitioned from coaching Matt Ryan to helping in an offensive redesign for run-based ex-Titan Marcus Mariota. The team ranked 31st in passing but had moments — including upset wins over the 49ers, Buccaneers and Seahawks — during a 7-10 season did saw Mariota's run-game capabilities contribute to third-ranked rushing attack. Mariota gave way to third-round rookie Desmond Ridder, prompting an in-season adjustment to Atlanta's offense.
Harris, 40, will coach the Titans' cornerbacks. After the run of interest, the former NFL safety will come to Tennessee after three seasons as Washington's DBs coach. The Titans will also make a change on their offensive line. Jason Houghtaling will take over for Keith Carter, whom the team fired along with Downing. Carter is now the Jets' O-line coach. Formerly a head coach at Division I-FCS Wagner, Houghtaling made his NFL coaching debut in 2021 with the Titans. Luke Steckel, who interviewed for the Chargers' OC gig, will also move from tight ends coach to run-game analyst. The team's previous QBs coach, Pat O'Hara, is not leaving the team; he will stay on in an analyst role.
Follow @PFRumors