The Ravens continue to cast a wide net in search of their new offensive play caller. In addition to considering Rams quarterbacks coach Zac Robinson, Browns wide receivers coach Chad O'Shea, and Seahawks quarterbacks coach Dave Canales, Baltimore has requested to interview Vikings passing game coordinator and tight ends coach Brian Angelichio, according to ESPN's Jeremy Fowler.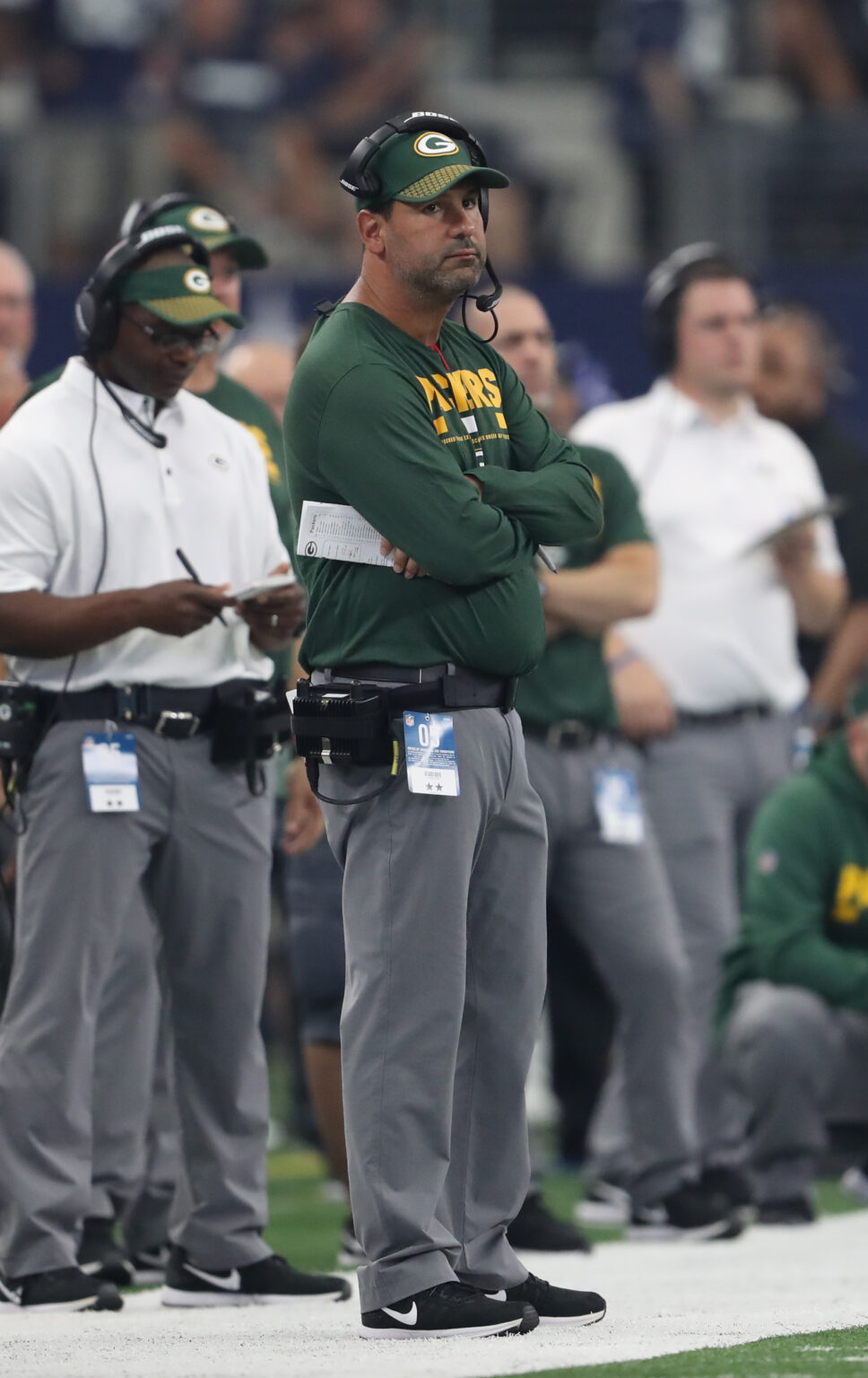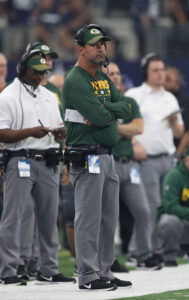 Angelichio has been a tight ends coach in the league since 2012 when he followed Greg Schiano from Rutgers to the Buccaneers. Since then, he's had some bad luck finding head coaches who have stayed in their jobs long term, bouncing around to Cleveland, Green Bay, Washington, and Carolina before his most recent position in Minnesota. Angelichio joined the Vikings' staff this year with first-year head coach Kevin O'Connell, who granted him the new added moniker of passing game coordinator.
Angelichio has a few notable coaching performances on his resume. In 2015, he coached veteran tight end Gary Barnidge to a career 1,043-yard season in which he caught nine touchdowns. He's also coached some of the NFL's best recent tight ends, overseeing Jimmy Graham with the Packers as well as Jordan Reed and Vernon Davis in Washington. With Angelichio as passing game coordinator, the Vikings ranked fifth in the NFL in passing yards gained and tied for fourth in the league in passing touchdowns this year.
Angelichio has now had his name added to the ever-growing list of candidates to become the Ravens' new offensive coordinator, alongside Robinson, O'Shea, and Canales. Fowler added that there are a number of other names he's hearing as potential candidates including former Colts head coach Frank Reich, Chiefs offensive coordinator Eric Bieniemy, and former Buccaneers offensive coordinator Byron Leftwich.
In addition to the many outside candidates, the Ravens also have at least two in-house candidates in wide receivers coach Tee Martin and quarterbacks coach James Urban. Martin is a recent addition to the NFL coaching ranks, joining the Ravens in 2021 after years as a passing game coordinator and play caller for multiple Power 5 programs in college football. Urban has been with the team since 2018, coaching Ravens quarterback Lamar Jackson since his rookie season. He's never called plays, but he's been in the NFL since 2004 and worked alongside Ravens head coach John Harbaugh for much of that time.
Baltimore is doing its due diligence with its search for a new offensive play caller. The team has doubled down on their intent to center the offense around Jackson, going as far as to allow him as much input into the coaching search as possible. Angelichio becomes one of many names for Jackson, Harbaugh, and company to consider.
Follow @PFRumors