A thorough search to replace Greg Roman now includes second interviews. The Ravens plan to bring in Seahawks quarterbacks coach Dave Canales for a second meeting about their vacant offensive coordinator position, Adam Schefter of ESPN.com tweets.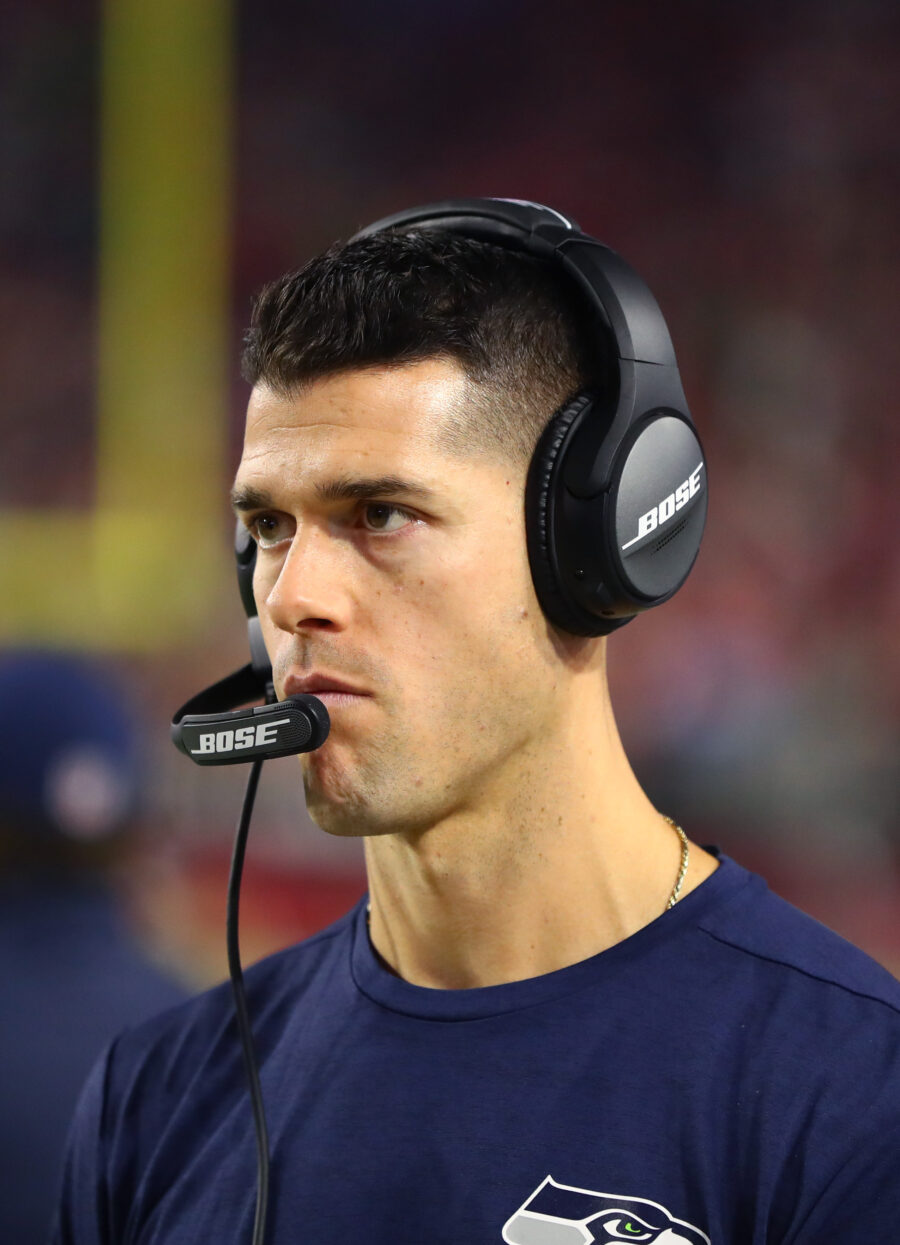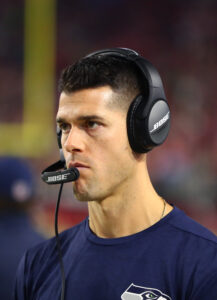 The Ravens have sent out 10 interview requests about the job. Some went to internal staffers and others to current coordinators. Canales profiles as an up-and-coming option, but he has extensive experience. The veteran position coach has been on Pete Carroll's Seahawks staff since the HC arrived in Seattle in 2010.
Canales, 41, has not been connected to any other OC search yet, but it is not surprising the Ravens are showing interest. Geno Smith just completed one of the more surprising years by a quarterback in recent NFL history. Signed in April to a one-year, $3.5MM deal, Russell Wilson's former backup provided strong work replacing the franchise icon. Smith led the NFL with a 69.8% completion rate and threw 30 touchdown passes, piloting the Seahawks to a wild-card spot.
Wilson also worked under Canales, who served as the Seahawks' QBs coach from 2018-19 and their passing-game coordinator from 2020-21. While Wilson struggled mightily in his Denver debut, he continued to lift Seattle squads to the playoffs during most of his time with Canales. Carroll saw plenty in Canales, bringing him from El Camino College — a JUCO program — to USC in 2009 and then installing him as a full-fledged position coach in 2010.
While the Ravens are progressing to second-round interviews with some candidates, they're also set to conduct first interviews this week. According to ESPN's Jeremy Fowler (on Twitter), the organization will interview Bills wide receivers coach Chad Hall on Wednesday.
Hall started as an assistant with the Bills in 2017 and has spent the past four seasons as their WRs coach. Stefon Diggs has exploded during his three seasons with Buffalo, but Hall has also squeezed a career year out of John Brown in 2019 and has helped with the development of late-round wideouts like Gabriel Davis and Isaiah McKenzie.
Baltimore interviewed former OCs George Godsey, its current tight ends coach, and 2022 Broncos OC Justin Outten. The Ravens also spoke with Georgia OC Todd Monken this week; Monken is also on the radar to return to the Buccaneers. The Ravens sent Eric Bieniemy an interview request, but it is unclear if the longtime Chiefs OC is interested in a non-head coaching role. Baltimore has promoted from within to fill its OC role recently, hiring Roman and Marty Mornhinweg, but it appears to be seriously considering outside options this time.
Here is how the Ravens' OC search looks:
Brian Angelichio, tight ends coach (Vikings): Interview requested
Eric Bieniemy, offensive coordinator (Chiefs): Interview requested
Dave Canales, quarterbacks coach (Seahawks): To conduct second interview
George Godsey, tight ends coach (Ravens): Interviewed
Chad Hall, wide receivers coach (Bills): To interview on 2/1
Byron Leftwich, former offensive coordinator (Buccaneers): Mentioned as candidate
Todd Monken, offensive coordinator (Georgia): Interviewed
Chad O'Shea, wide receivers coach (Browns): Interviewed 1/23
Justin Outten, offensive coordinator (Broncos): To interview
Dan Pitcher, quarterbacks coach (Bengals): Received interest, to remain with Bengals
Frank Reich, former head coach (Colts): Mentioned as candidate
Zac Robinson, quarterbacks coach (Rams): Interviewed 1/24
James Urban, quarterbacks coach (Ravens): Interviewed
Follow @PFRumors