FEBRUARY 3: Monken has reached the second-interview stage with the Ravens, who are going through a thorough search to fill their offensive coordinator post. The Ravens will meet with the Georgia OC for a second time Friday, Mike Garafolo of NFL.com tweets. Monken joins Seahawks quarterbacks coach Dave Canales and Justin Outten as finalists for the Ravens' play-calling position.
Outten, who made the leap from Packers tight ends coach to Broncos OC last year, has also advanced to the finals of this pursuit, Garafolo adds (on Twitter). That meeting is expected for next week. The Broncos' 32nd-ranked offense has thus far not hurt the key principals behind that attack, with Nathaniel Hackett landing the Jets' OC job and Outten in play to replace Roman. The Broncos initially passed over Outten for play-calling duties; Hackett gave QBs coach Klint Kubiak the reins amid the offense's persistent struggles. But Outten called Denver's plays in the final two weeks.
JANUARY 28: For the second straight year, the Ravens could turn to the college ranks to fill a coordinator vacancy. According to NFL Network's Tom Pelissero (on Twitter), the Ravens interviewed Georgia offensive coordinator Todd Monken for their own OC job this week.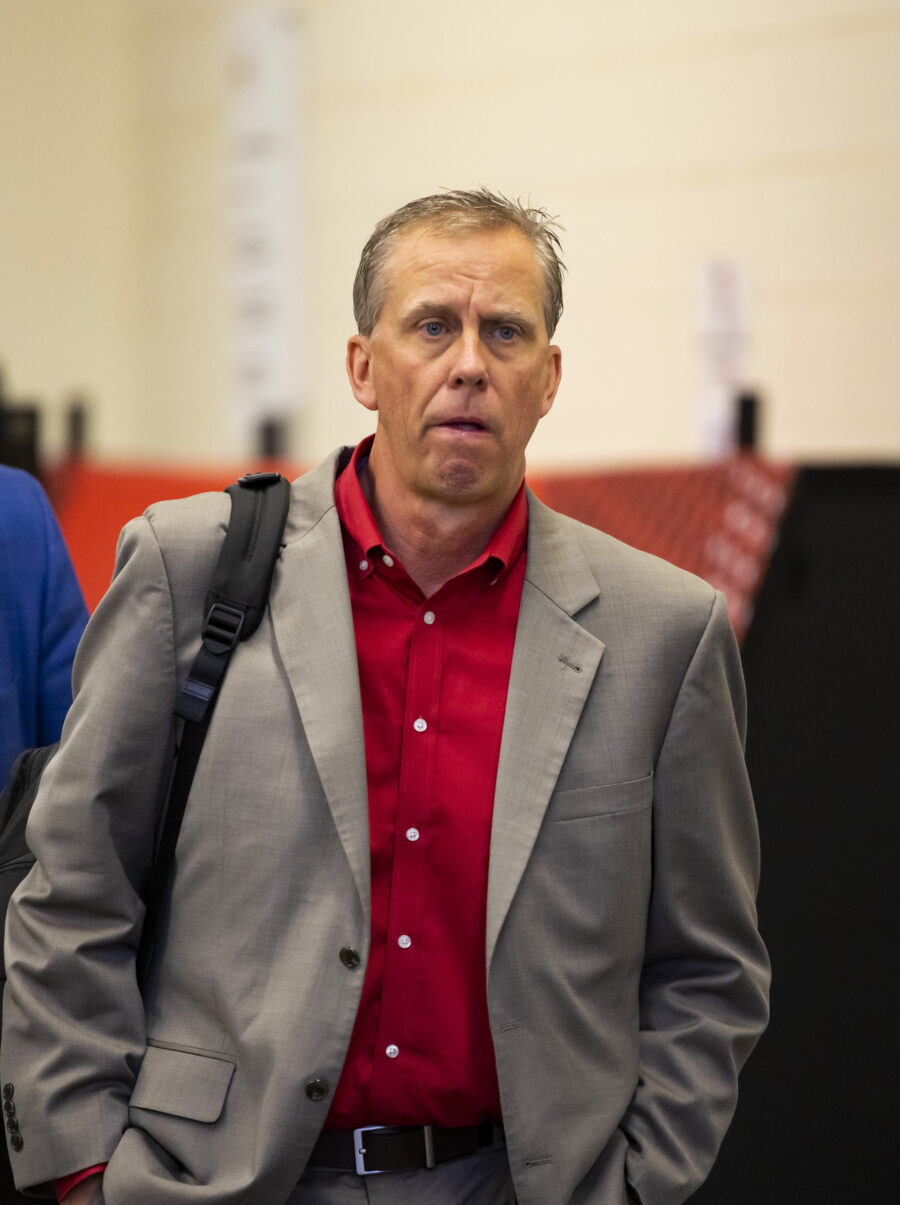 [RELATED: Bucs To Interview Georgia OC Todd Monken]
Monken had recent stints as the Buccaneers and Browns offensive coordinator before joining Georgia as their offensive coordinator/quarterbacks coach in 2020. Per Pelissero, the 56-year-old has been looking to return to the NFL, and he should have a good opportunity this offseason. We heard yesterday that the Buccaneers also interviewed Monken for their offensive coordinator vacancy.
Monken was a potential NFL head coach candidate in 2019. Following his one-and-done stint in Cleveland, he joined a Georgia squad that has since won back-to-back national championships. Georgia has ranked as a top-10 offense nationally in each of the past two seasons, and the SEC powerhouse is paying the coach accordingly; per the Tampa Bay Times' Rick Stroud (on Twitter), Monken earns the highest salary among college assistants ($2.01MM).
The Ravens and OC Greg Roman parted ways following the team's playoff loss. A number of names have emerged as potential candidates for the open positoon, including:
Brian Angelichio, tight ends coach (Vikings): Interview requested
Eric Bieniemy, offensive coordinator (Chiefs): Interview requested
Dave Canales, quarterbacks coach (Seahawks): To conduct second interview
George Godsey, tight ends coach (Ravens): Interviewed
Chad Hall, wide receivers coach (Bills): To interview on 2/1
Byron Leftwich, former offensive coordinator (Buccaneers): Mentioned as candidate
Todd Monken, offensive coordinator (Georgia): To conduct second interview 2/3
Doug Nussmeier, former quarterbacks coach (Cowboys): Interviewed
Chad O'Shea, wide receivers coach (Browns): Interviewed 1/23
Justin Outten, offensive coordinator (Broncos): Set for second interview
Dan Pitcher, quarterbacks coach (Bengals): Received interest, to remain with Bengals
Frank Reich, former head coach (Colts): Mentioned as candidate
Zac Robinson, quarterbacks coach (Rams): Interviewed 1/24
James Urban, quarterbacks coach (Ravens): Interviewed
Follow @PFRumors