The Buccaneers have landed on their new offensive coordinator, hiring Seahawks quarterbacks coach Dave Canales to call plays in Tampa Bay next season, according to Mike Garafolo of NFL Network. The longtime Seattle staffer made a true name for himself with the help of a resurgent season by veteran quarterback Geno Smith and will now get the opportunity to lead an entire offense.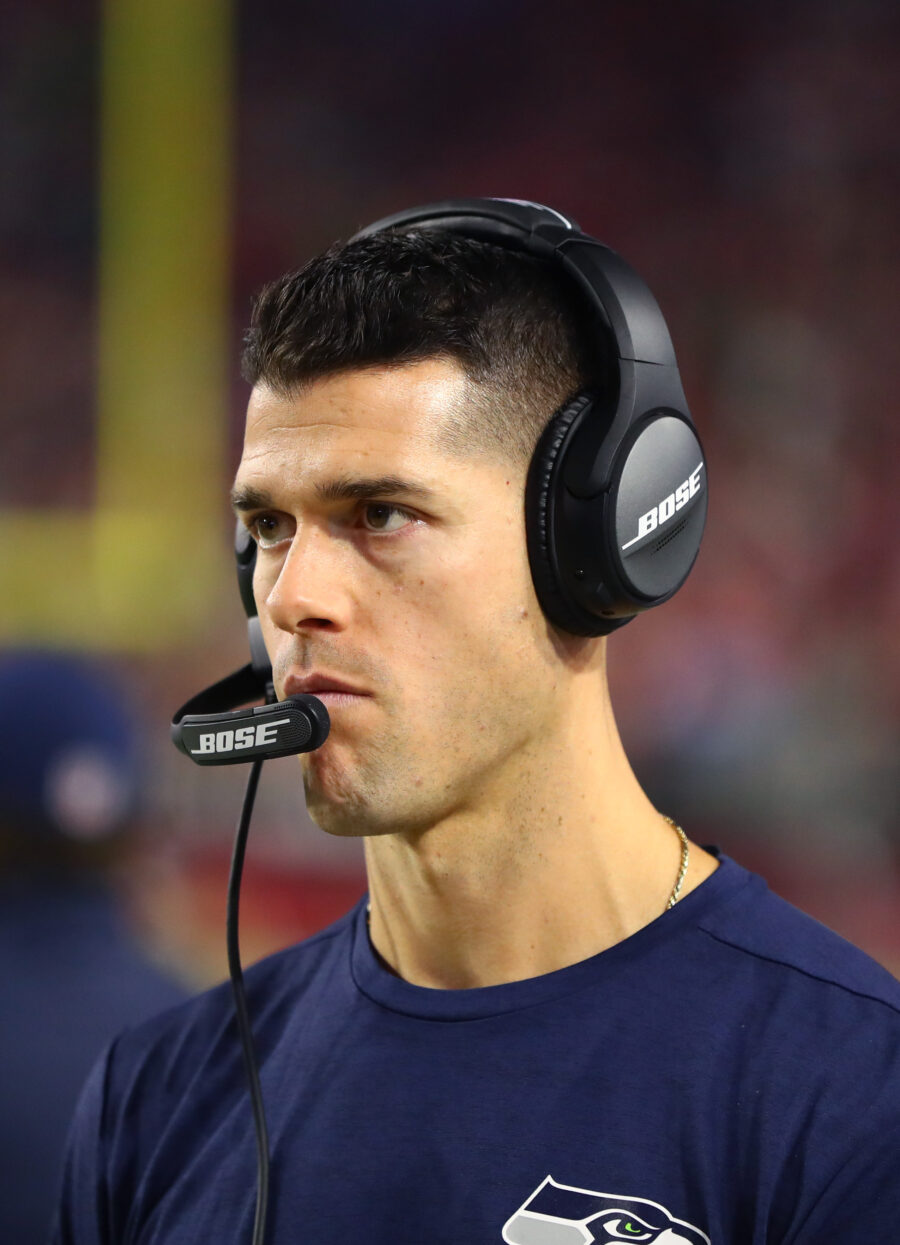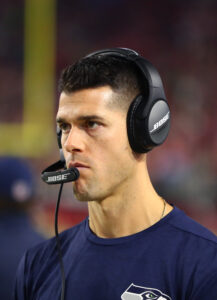 The Seahawks gave Canales his first opportunity in the NFL back in 2010 as their wide receivers coach. Before that his only coaching experience was as the offensive coordinator at his former high school, the special teams & tight ends coach at El Camino College, and the assistant strength and conditioning coach at USC. Over seven years in his initial role in Seattle, Canales developed Seahawks receivers like Doug Baldwin, Golden Tate, Sidney Rice, Jermaine Kearse, Percy Harvin, Paul Richardson, and Tyler Lockett. Despite the many big names, only Baldwin ever eclipsed 1,000 receiving yards in a season under Canales, who typically developed a versatile room of targets.
In 2018, Canales was granted the quarterbacks coaching position, tasked with mentoring seventh-year veteran Russell Wilson and backup quarterback Brett Hundley. Although he wouldn't play, Smith would join the roster the following season. For the next four years, two of which he spent under the title of passing game coordinator, Canales worked primarily with Wilson as the starter, tutoring Smith through the few appearances he would make during the time.
In 2022, with the trade that would send Wilson to the Broncos, Canales's years of tutelage over Smith would be put to the test. Today, it's fair to say that both Smith and Canales passed with flying colors as Smith would go on to lead the NFL in completion percentage, lead the Seahawks to the playoffs in their first season without Wilson, earn a Pro Bowl bid, and win the Comeback Player of the Year award.
Canales is now getting his due credit, as well, being rewarded with the opportunity to lead an NFL offense for the first time in his career. Canales will be tasked with a similar challenge as he faced this past season. After three seasons with Tom Brady at quarterback, Tampa Bay, barring a move in free agency, trade, or the draft, will be turning to either a veteran backup who started early in his career in Blaine Gabbert or a young developing quarterback in Kyle Trask.
Canales received recognition for his coaching of Smith early, receiving coordinator interest from both Tampa Bay and Baltimore. He actually was a strong candidate for the Ravens' position, receiving a second interview for the job that would eventually go to Todd Monken. Regardless, Canales is the man for the Buccaneers. Under head coach Todd Bowles, Canales and the Buccaneers will look to return to playoffs in the post-Brady era.
Follow @PFRumors