A week after Eric Bieniemy's departure, the Chiefs will make their expected transition. They announced Friday they are promoting Matt Nagy to offensive coordinator.
This will be Nagy's second time in this role. Although the former Bears head coach returned to Kansas City to be the team's quarterbacks coach, he earned HC attention in the first place after a two-year stint in the Chiefs OC role from 2016-17. Now, the Chiefs will ensure continuity despite their five-year OC leaving.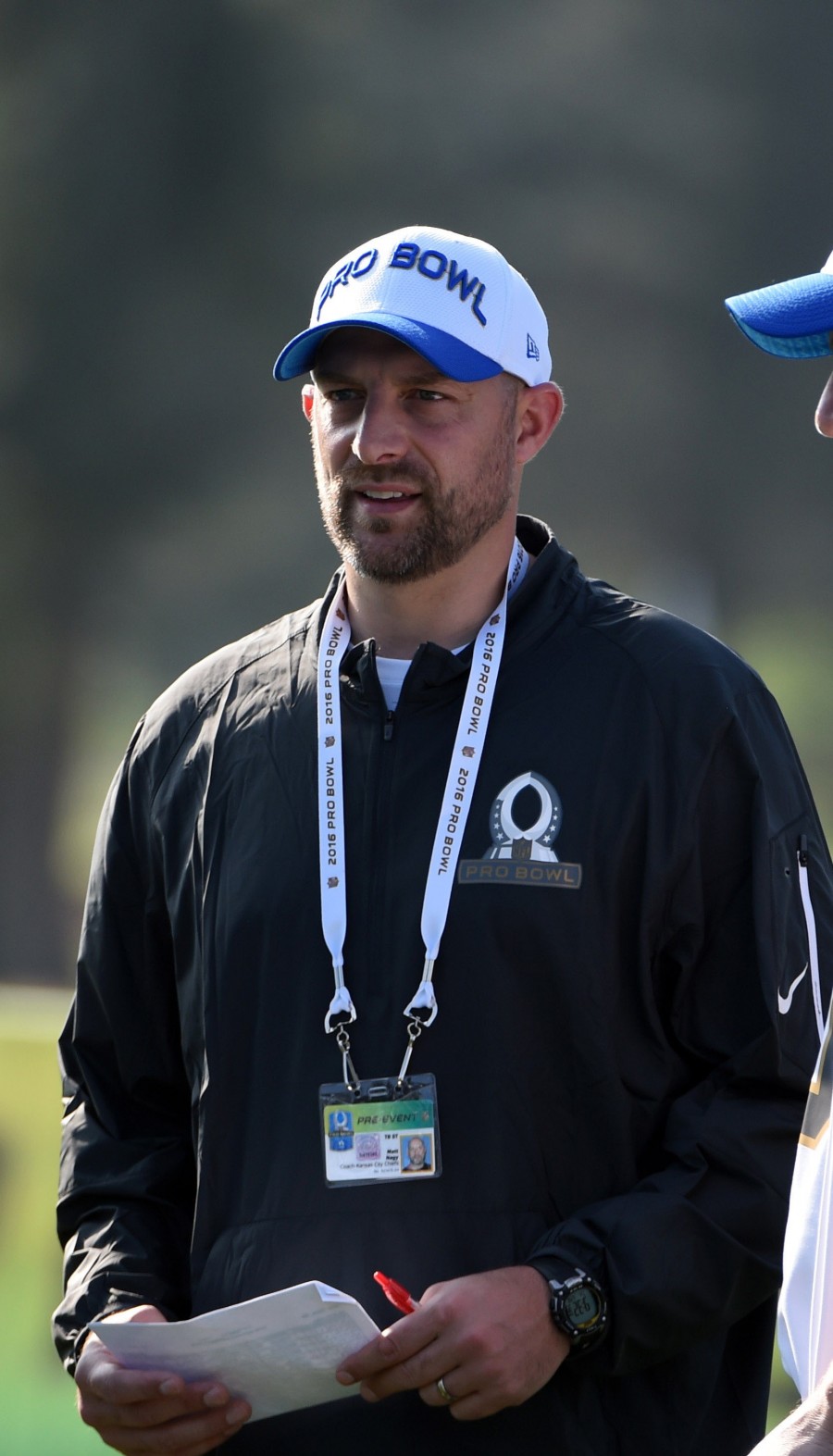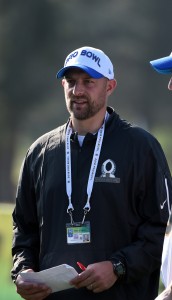 Two Andy Reid OCs from his Chiefs tenure have become head coaches; Doug Pederson left for Philadelphia in 2016 and Nagy departed for Chicago in 2018. Bieniemy interviewed for more than 10 HC jobs from 2019-23 but did not follow his predecessors. The 10-year Reid assistant instead opted to join the Commanders as their play-calling OC. Bieniemy was no longer under contract with the Chiefs, but Reid provided endless endorsements. The Chiefs will now shift back to Nagy.
This will be Nagy's first crack at running a Patrick Mahomes-directed offense. Nagy earned the Bears gig after coordinating two Alex Smith-run attacks, but Nagy has coached Mahomes for two years — in 2017, when he was Smith's backup, and again in 2022. Moving from Bieniemy to Nagy as Reid's right-hand man (and non-play-calling OC) should be a seamless transition for the Super Bowl champions. Reid had given Nagy play-calling responsibilities at points during his previous OC tenure, and it will be interesting to see if that happens again — especially since the lack of steady play-calling duties was a major factor in Bieniemy's high hurdle to HC jobs.
The Titans wanted to interview Nagy for their OC role, requesting meetings with he and Bieniemy. Outside interest came, but NFL.com's James Palmer notes (via Twitter) the two-time Chiefs assistant wanted to stay in Kansas City. Given Reid and Mahomes' presences, that interest certainly makes sense. Nagy, 44, has been the expected Chiefs succession plan here for a bit now.
Although the Chiefs went 12-4 in 2016, when Nagy shared OC duties with Brad Childress, their offense ranked 20th. That prompted the 2017 trade-up for Mahomes, but Kansas City's offense took a noticeable leap in Smith's Missouri finale. Childress exited after the '16 slate, leaving Nagy alone at the position; the Chiefs finished as the league's fifth-ranked total offense and ranked fourth in offensive DVOA in 2017. Smith notched his first and only 4,000-yard passing season, throwing 26 touchdown passes and just five interceptions. That season featured Kareem Hunt winning the rushing title and Tyreek Hill morphing from part-time receiver to a starter and Pro Bowler. Travis Kelce began his tight end-record run of seven straight 1,000-yard receiving seasons under Nagy as well, starting that streak in 2016.
Nagy ended his Chicago stay as a punching bag, giving up play-calling duties at multiple points and being run out of town after a 6-11 2021 season. But he did earn Coach of the Year honors in 2018, guiding a Mitch Trubisky-quarterbacked team to a 12-4 record and the Bears' only NFC North title over the past 12 years. Nagy's largely Trubisky-restricted squads underwhelmed over the next two seasons, as his seat warmed, though the Bears only completed one sub-.500 season under Nagy.
The Chiefs have steadily lost coaching talent under Reid. This list now includes Bieniemy and Mike Kafka. But Nagy will enter his seventh season with the Chiefs in 2023. Provided the team uses its franchise tag on left tackle Orlando Brown Jr.., it should have its top four offensive linemen back. Kansas City has Kelce, Marquez Valdes-Scantling and Kadarius Toney under contract, and JuJu Smith-Schuster has expressed interest in staying as well. Despite Bieniemy's exit, the Chiefs should not exactly be at risk — barring a Kelce freefall at age 34 — of declining much on offense.
Follow @PFRumors