Following a prolonged injury absence (and a curious no-show during Baltimore's playoff loss), many have questioned if Lamar Jackson has played his final snap for the Ravens. Many NFL GMs are asking the same question, and some executives have surmised that the quarterback is indeed available. "Rival teams perceive Jackson to be available," executives told Jason La Canfora of the Washington Post. Some of these possible suitors have already started identifying assets that they could give up in a potential trade.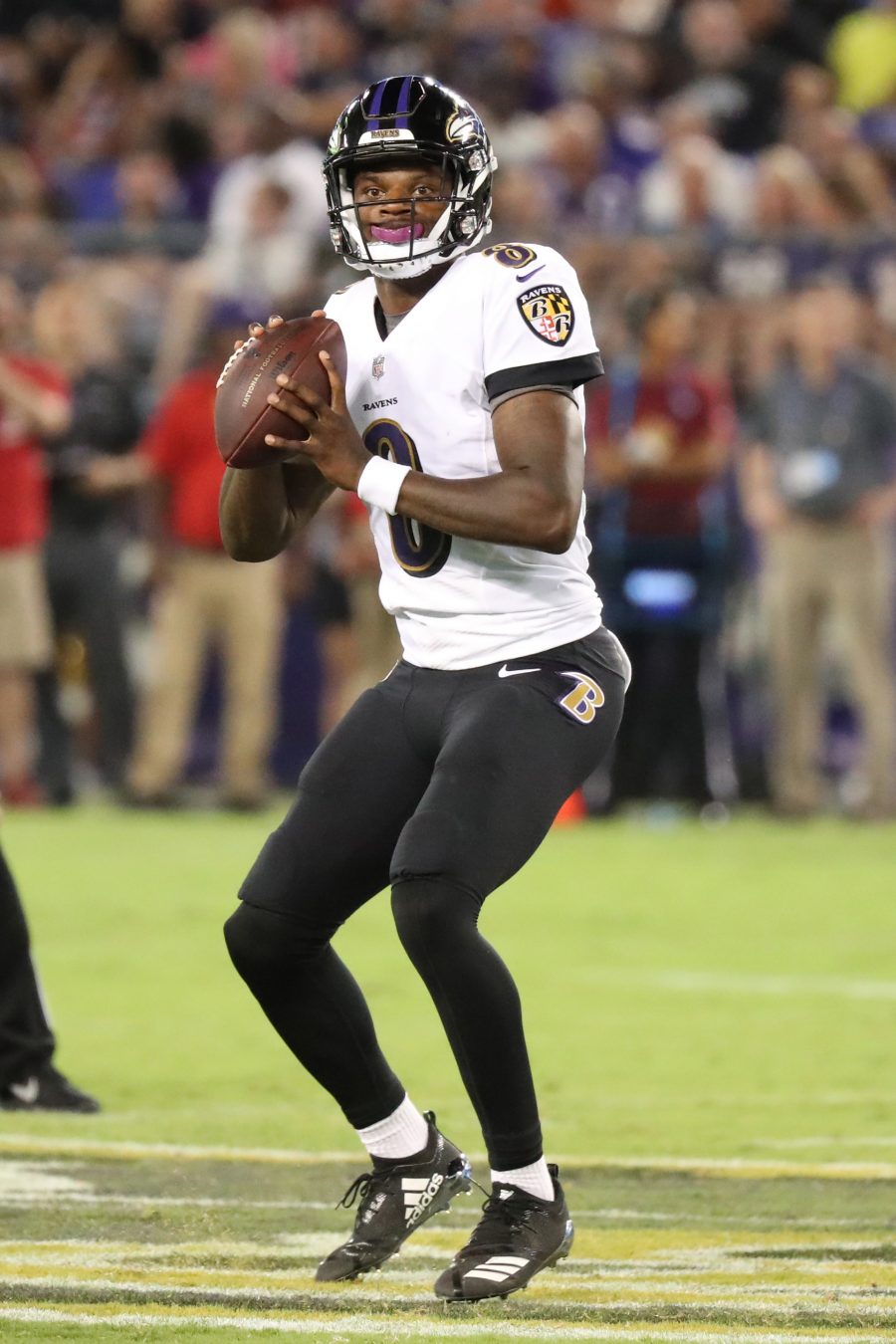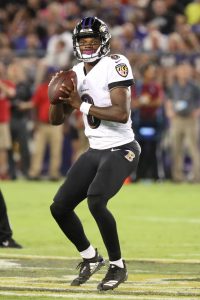 [RELATED: Ravens Still "All In" On Lamar Jackson Extension]
There are a handful of wrinkles when it comes to a potential Jackson trade. Besides preferring to send Jackson out of the AFC, the Ravens would also be eyeing a deal that nets them both draft picks and young talent. Further, Jackson would have a say in where he's sent, as no team would sacrifice valuable future assets without an assurance that the quarterback would sign a long-term deal. Plus, assuming Baltimore hits Jackson with an exclusive franchise tag, he would have a de facto no-trade clause until he signs the tender.
Still, there will surely be some teams that are willing to make the blockbuster move. Executives pointed to the Panthers and Falcons as potential suitors, with both teams having made strong runs in the Deshaun Watson sweepstakes. For Carolina, La Canfora tosses out an idea of a package based around Jaycee Horn, the No. 9 pick, a future first-round pick, and a future second-round pick, and an NFL GM suggested that's the kind of trade haul it will take.
"You've got to find an owner who hasn't been able to find his guy [at quarterback] and won't be scared off by the price tag," one GM told La Canfora. "And it's probably a team that is going into next year on the brink. It's kind of a make-or-break year for the coach or the GM."
On the flip side, Joel Corry of CBS Sports believes the Ravens won't trade Jackson in 2023, with the former agent describing 2024 as the "year of reckoning." A second franchise tag would have the QB eyeing a whopping $54MM haul for the 2024 campaign, and Jackson would still have the ability to finally hit the open market in 2025. Corry opines that the Ravens don't have to rush a trade right now (especially when they're in a position to compete), but they'll be eyeing a significant decision in 2024. If Baltimore doesn't trade Jackson next offseason, then they'd be running the risk of committing more than $100MM to him for 2023 and 2024 and then being left with just a compensatory pick when he signs elsewhere as a 2025 free agent.
There's even a chance that Jackson re-signs with the Ravens. It was just last week that we heard the Ravens were still "all-in" on an extension for their franchise player, even with the "powers-that-be" having become "frustrated to the point of exasperated" with the player's absence. Jeff Zrebiec of The Athletic cautions that any new deal between the two sides surely won't be agreed to by the March 7 franchise-tag deadline.
Follow @PFRumors