K.J. Wright said earlier this offseason he would retire if a deal to return to the Seahawks did not transpire. A middle ground of sorts emerged Wednesday. The Seahawks signed Wright to a one-day contract, allowing the veteran linebacker to retire with the team.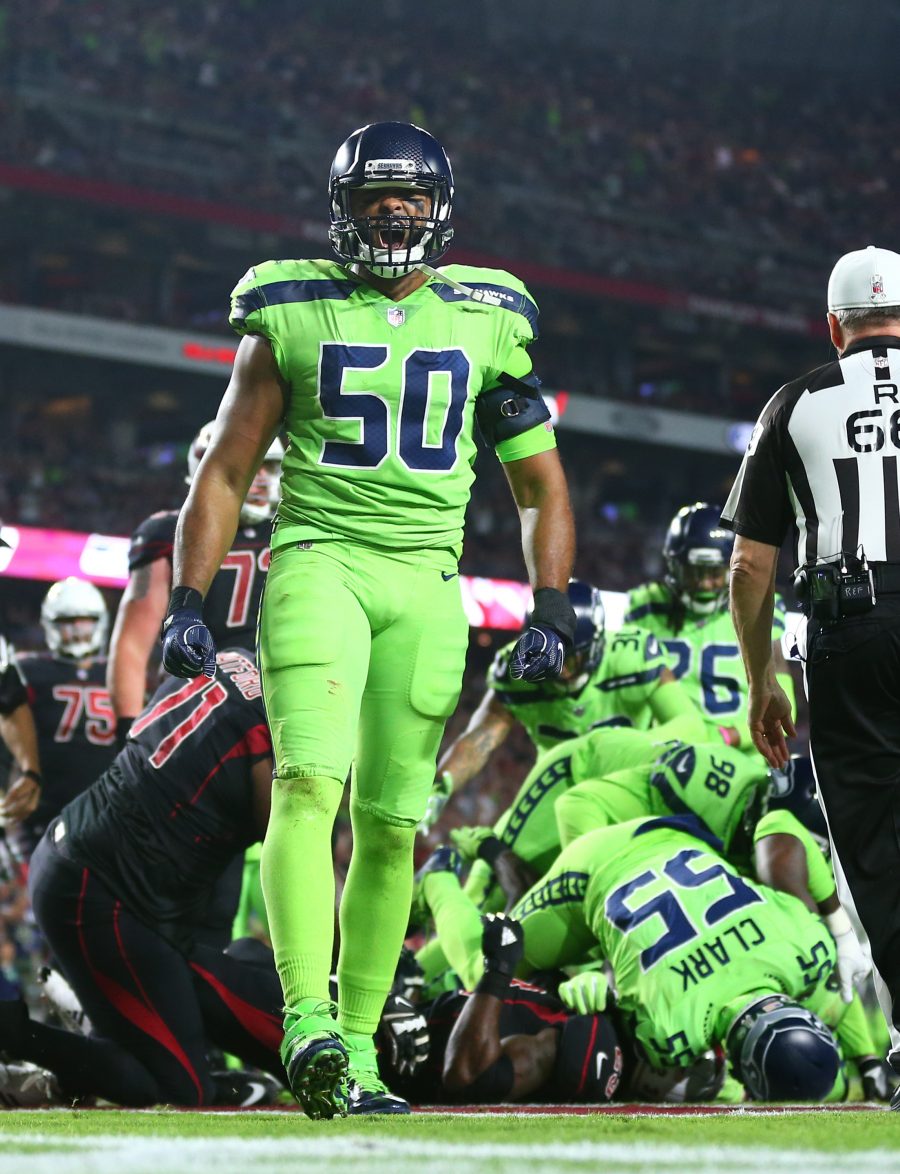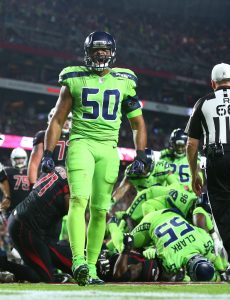 Wright will walk away from football after 10 seasons with the Seahawks and one with the Raiders. He ends his career having signed four contracts, including two Seattle extensions. Wright, who turned 33 last week, is one of the longest-tenured defenders in Seahawks history.
Playing alongside Bobby Wagner for most of his career, Wright also became one of the better off-ball linebackers of this era. He started 148 games; his 140 starts as a Seahawk are the eighth-most by a defender in franchise annals. Wagner and Wright represent one of the longest-running linebacking tandems in modern NFL history. The organization has said goodbye to each in the past two offseasons, letting Wright walk in 2021 and releasing Wagner in March. The team is expected to use Cody Barton alongside 2020 first-round pick Jordyn Brooks this season.
Wright's 934 tackles are the third-most in Seahawks history — behind only Wagner and safety Eugene Robinson — and he added 111 more in the playoffs. This included an 11-tackle performance in Super Bowl XLIX. The Mississippi State alum totaled 68 tackles for loss, 13.5 sacks and 11 forced fumbles.
Being part of one of this generation's defining defenses will be a major part of Wright's legacy. He joined the Seahawks as a fourth-round pick in 2011 and was on a defense that housed impact players up front (Michael Bennett, Cliff Avril), at linebacker and in the secondary (Earl Thomas, Richard Sherman, Kam Chancellor). Wright outlasted all of them but Wagner in Seattle. The Seahawks became the first team since the 1970 AFL-NFL merger to lead the league in scoring defense in four straight seasons, doing so from 2012-15.
The Seahawks gave Wright a four-year, $27MM extension in December 2014, locking him down not long after extending Thomas and Sherman. They decided on a third Wright pact in 2019, keeping him off the free agent market by doing a two-year deal worth $14MM. Wright recorded a career-high 132 tackles in 2019, his age-30 season, and held off Brooks to keep his job as a full-time player throughout the 2020 campaign. Last year, however, the Seahawks opted not to pair Wagner's top-market contract with another Wright deal.
The Raiders gave Wright a one-year deal worth $3.5MM just before last season but used Wright as a part-time player. Although the SEC product played in all 17 Raider games, he was on the field for just 37% of Las Vegas' defensive snaps. That will be a footnote for Wright, who will retire after making nearly $50MM during a career that included two Super Bowl starts and a Pro Bowl nod in 2016.