One year into a two-year contract, linebacker Damien Wilson has been released by the Panthers, according to Panthers staff writer Darin Gantt. Wilson had been brought in to supplement a linebacking corps consisting of Shaq Thompson, Frankie Luvu, and Cory Littleton, but with Carolina transitioning to a 3-4 defense under a new coaching staff, Wilson doesn't necessarily fit in the team's plans going forward.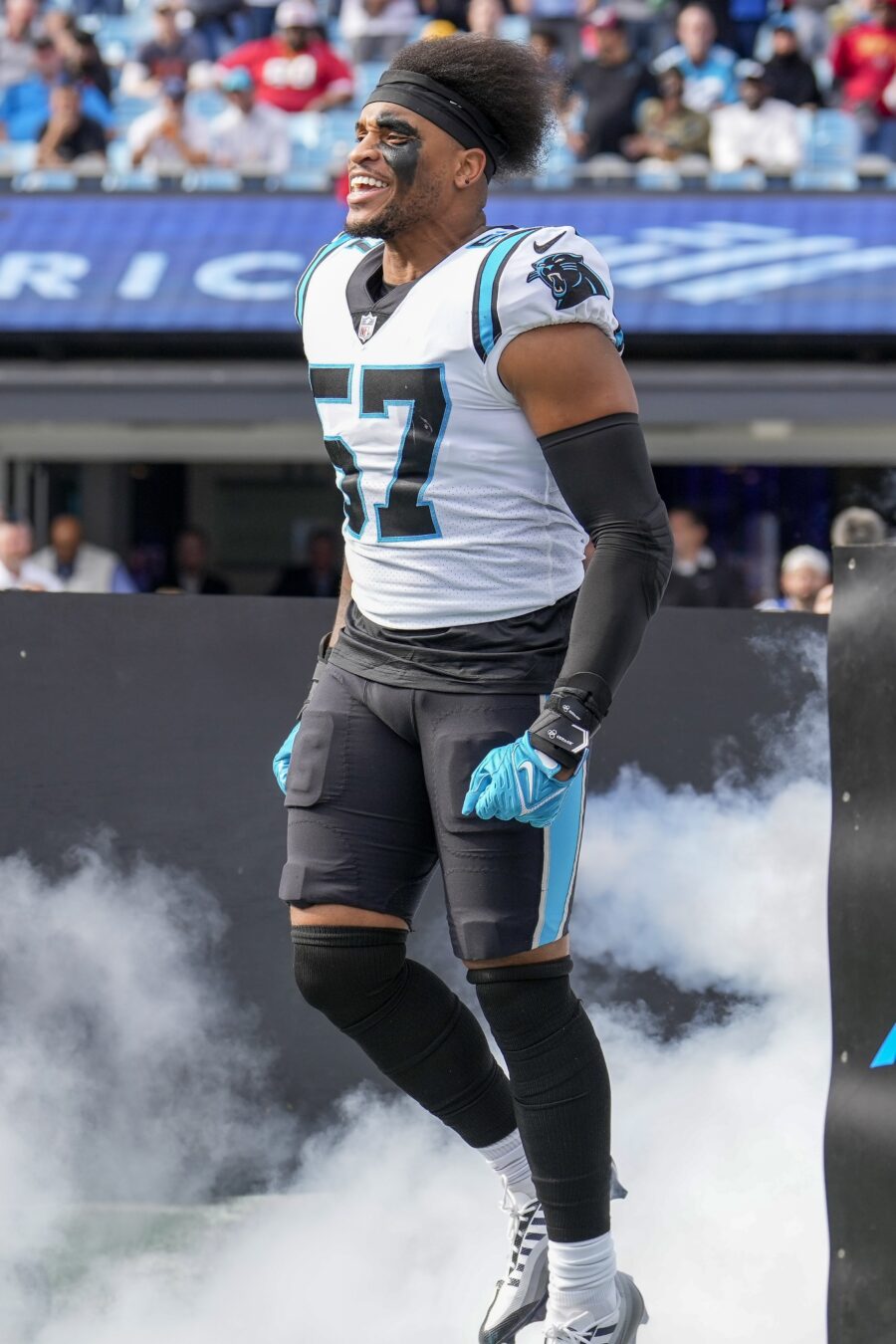 Wilson had made headlines soon after signing with the team last spring, getting arrested on an assault charge. Wilson's ex-girlfriend, Ryan Sokolosky, had told the newspaper that Wilson showed up at her apartment drunk and threatened to kill her while holding a tire iron. Wilson then choked a friend of Sokolosky's who was with her that night, according to Sokolosky. Wilson followed the two women into Sokolosky's apartment, where the alleged choking occurred, before getting back into his car and attempting to run Sokolosky over with the vehicle.
While the incident likely didn't help Wilson's case, the Panthers are painting it as a cut-and-dry cap clearing move. Wilson had earned his two-year, $6.9MM contract after a career year in Jacksonville. After he failed to contribute at the same level in 2022, and Carolina made their plans to shift defensive schemes, the Panthers made the relatively simple decision to move on from Wilson, clearing approximately $3.6MM in cap space and leaving about $1.08MM in dead money. While getting released on its own is an unfortunate circumstance for Wilson, what hurts more is that he was due a $1MM roster bonus next week.
In a four-linebacker defense, pass rusher Brian Burns will likely move from defensive end to outside linebacker. Luvu can probably function as the opposite side's outside linebacker after playing a third of his defensive snaps last season on the line. Thompson will man one inside linebacker position. Littleton, headed towards unrestricted free agency, would get the first chance at the other inside position if re-signed. Wilson would've been in line to start at that second inside position without Littleton, but even in last year's 4-3 defense, Wilson had been losing snaps to rookie linebacker Brandon Smith, before first-year defender out of Penn State suffered a season-ending injury late in the year.
Wilson will head back to free agency, this time much less lauded than last year. Following the second arrest of his NFL career and a down year of play in Carolina, Wilson's market value will be a bit depressed from what it was previously. He's still the player who was second on the team in tackles for the Jaguars two seasons ago and should be able to find a franchise to take a chance on him this offseason.