Damar Hamlin can now begin his comeback journey in earnest. The Bills safety, whose on-field cardiac arrest brought the NFL to a standstill in January, received full clearance to return to football activities, GM Brandon Beane said Tuesday.
The third-year defender had said he planned to resume his career; he reaffirmed that today. Hamlin said (via the Buffalo News' Jay Skurski) he has wanted to return to action since the Saturday following his horrifying injury. Considering the position he was in on that Monday night in Cincinnati, a return would double as one of the most inspirational stories in NFL history.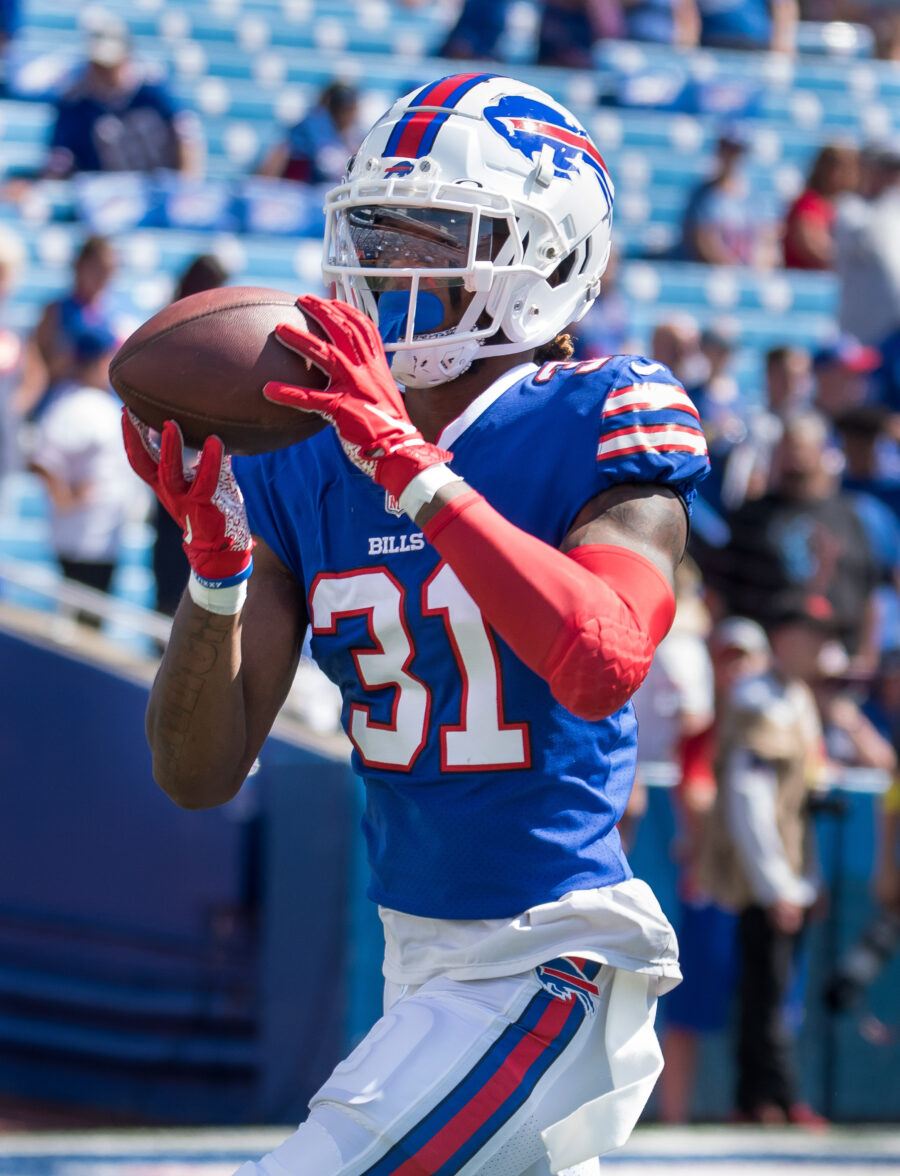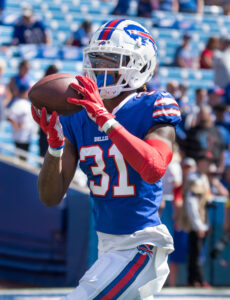 Beane said doctors are in agreement Hamlin can resume his career. Despite being barely three months removed from a hospitalization that brought a historic cancellation of a regular-season game, Hamlin is participating in the Bills' offseason program. The team began its offseason work this week.
"When he left Cincinnati, he came here, it was Buffalo General [Hospital]," Beane said, via ESPN.com's Alaina Getzenberg. "He saw a couple of specialists here in Buffalo, and then since then, he's seen three additional specialists, most recently on Friday, and they're all in agreement. It's not 2-1 or 3-1 or anything like that. They're all in lockstep of what this was and that he's cleared, resumed full activities just like anyone else who was coming back from an injury or whatever."
Hamlin said his collision with Bengals wideout Tee Higgins induced commotio cordis, which is an extremely rare condition that emerges after chest trauma produces waves of electricity that can alter heart rhythm. Hamlin, who said (via NFL.com's Cameron Wolfe) he "died on national TV in front of the whole world," needed to be resuscitated on the field at Paycor Stadium. After being transported to the University of Cincinnati Medical Center, Hamlin was on a ventilator for days. But the Pittsburgh-area native has made steady improvement since being released from the hospital January 11.
This offseason will represent a good opportunity for Hamlin to build up his fitness ahead of training camp. Teams cannot don shoulder pads until days into their respective training camps, so nearly four months remain until Hamlin will begin any contact work. After working exclusively as a backup during his 2021 rookie season, the former sixth-round pick made 13 starts in 2022.
The Bills deployed Hamlin as a starter after Micah Hyde suffered what became a season-ending injury in September. The team also re-signed Jordan Poyer in March, opening the door to the prospect of he, Hyde and Hamlin playing together again in 2023. With Poyer back for a seventh season in Buffalo, it is likely Hamlin will return as a backup. But given the circumstances, the third-year defender suiting up again will be one of the most-monitored stories during the leadup to the 2023 season.
"My heart is still in the game; I love the game," Hamlin said, via the Associated Press' John Wawrow. "It's something I want to prove to myself, not nobody else. I just want to show people that fear is a choice, that, you know, you can keep going in something without having the answers. You might feel anxious, you might feel any type of way, but you just keep putting that right foot in front of the left one and you keep going."
Follow @PFRumors