JANUARY 3, 1:38am: The Bills announced Hamlin went into cardiac arrest on the field. The on-field treatment restored Hamlin's heartbeat, according to the team (on Twitter), but he remains in critical condition.
JANUARY 2, 9:37pm: Hamlin's vitals have normalized, according to his marketing representative (on Twitter). Doctors will put him to sleep to place a breathing tube down his throat. Tests are ongoing.
9:01pm: This game will not resume tonight, according to ESPN. No resumption date has been announced. Goodell announced the postponement. Hamlin is in critical condition, according to the NFL (Twitter link).
"The NFLPA and everyone in our community is praying for Damar Hamlin. We have been in touch with Bills and Bengals players, and with the NFL. The only thing that matters at this moment is Damar's health and well being," the union said in a statement.
8:21pm: An ambulance transported Bills safety Damar Hamlin off the field in the first quarter of Monday night's game. Teams had been given five minutes to warm up to begin play again, but after a discussion, both squads have left the field.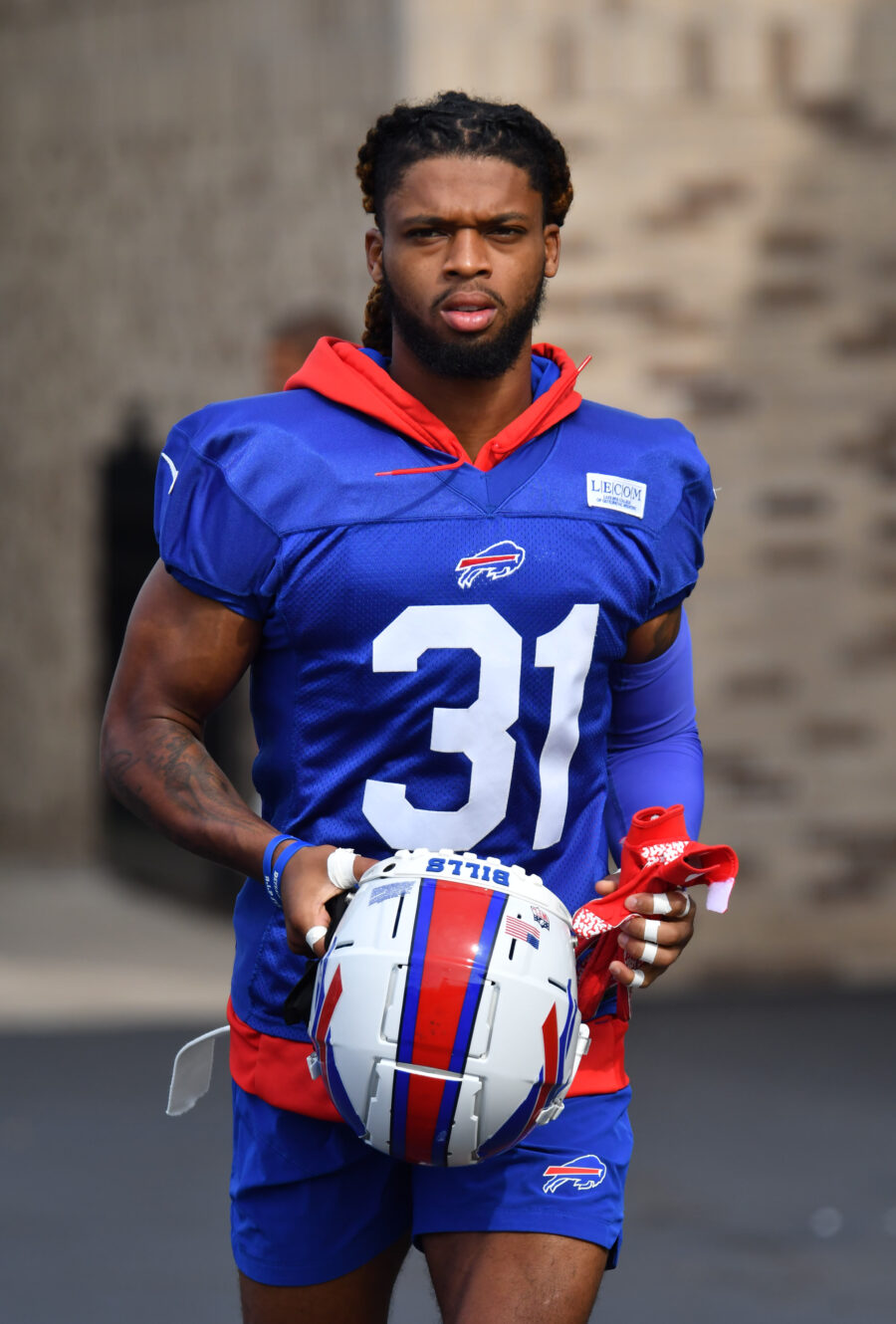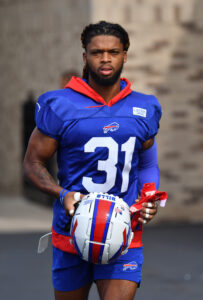 Twenty-five minutes after the Hamlin injury, the game has been suspended. Medical personnel administered CPR to Hamlin, a 24-year-old in his second NFL season. Both teams gathered together around Hamlin and the ambulance as he was stretchered into the vehicle. After Sean McDermott and Zac Taylor spoke briefly, the teams headed to their respective locker rooms.
The terrifying scene began after Hamlin made a tackle on Bengals wide receiver Tee Higgins. As Hamlin rose to his feet, he fell backward onto the turf, leading to the game's stoppage. In addition to the application of CPR, medical staffers gave him oxygen. Hamlin is being transported to the University of Cincinnati Medical Center.
Hamlin moved into Buffalo's starting lineup earlier this season, becoming the team's primary replacement for Micah Hyde, who suffered a season-ending foot injury in September. The Bills drafted Hamlin 212th overall out of Pittsburgh last year. He spent the first season of his pro career as a backup to Hyde and Jordan Poyer but has made 14 starts this year.
Bills officials, including McDermott and GM Brandon Beane, met with referees minutes ago, according to ESPN.com's Alaina Getzenberg (on Twitter). If tonight's game ends up being postponed, the NFL will make the decision. Roger Goodell will speak to the teams at some point, but that is obviously the secondary issue here after what just transpired.
Follow @PFRumors