Having just played out the fifth-year option on his rookie contract, the Bills' first-round pick from 2018 may not be long for Buffalo, according to Henry McKenna of Fox Sports. Linebacker Tremaine Edmunds is set to hit free agency when the new league year begins, and based a number of factors including Edmunds's own opinion, it doesn't sound like the Bills will be doing anything to prevent him from testing the open market.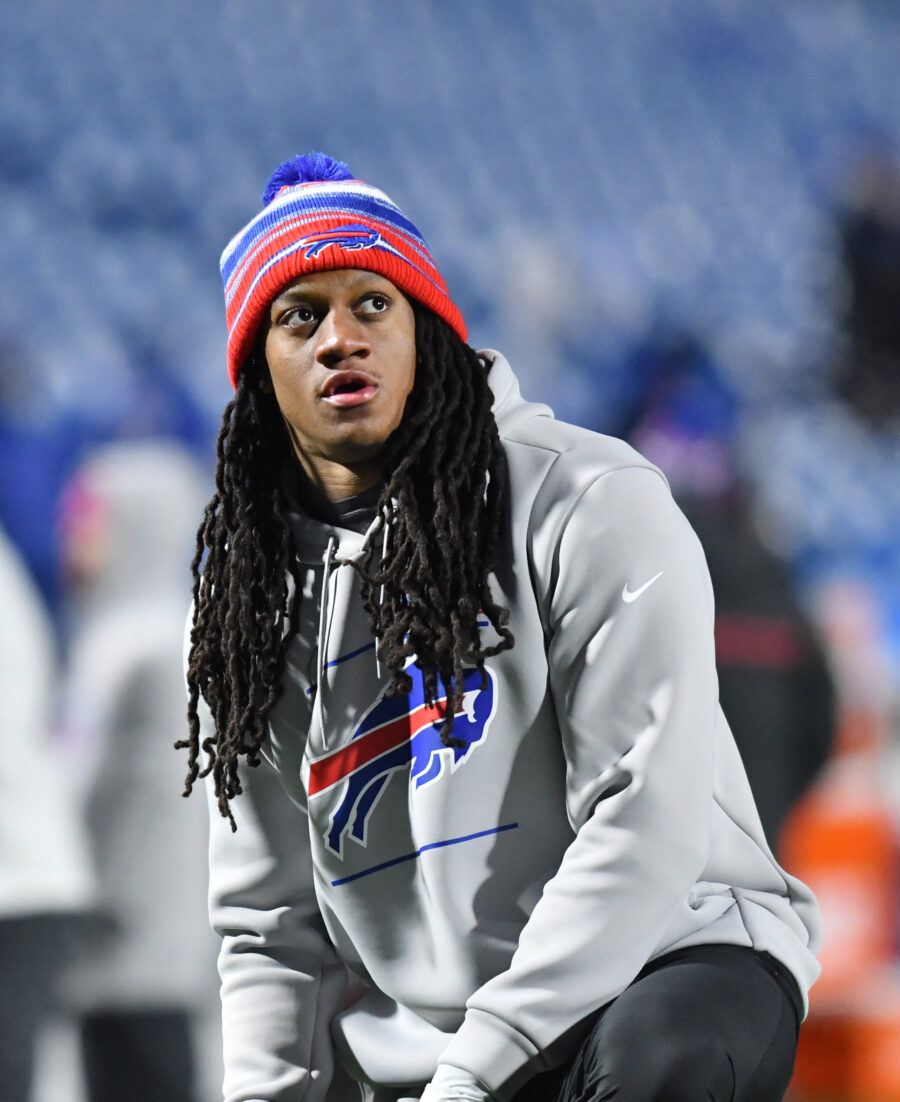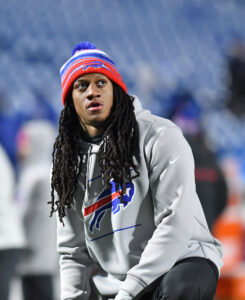 "I'm gonna let the process take shape," Edmunds said when asked if he was interested in returning to the Bills. "Like, you know, they've been good to me, so I definitely say 'thank you' to the Bills for everything that they've done for me these last five years, but like I said, man, I'm…in the backseat."
Edmunds has been extremely productive for the Bills, but due to the presence of strong side linebacker Matt Milano, whom they view as a star at his position, Buffalo feels it can put a lesser player in Edmunds's position for less money and not experience a large drop off in production. Currently, behind starters Edmunds and Milano, the Bills used Tyrel Dodson and rookie third-round pick Terrel Bernard. They also currently roster Tyler Matakevich and seventh-round rookie Baylon Spector, both of whom spent most of their playing time on special teams in 2022. If they choose to let Edmunds walk, they could probably commit Dodson and/or Bernard to higher snap counts as the two continue to develop. If not, they may choose to address the position in the draft or free agency.
Edmunds certainly has played himself into a favorable position for free agency, which may factor into why he doesn't sound super eager to work out a deal in Buffalo. The 24-year-old has been extremely consistent with his production over the past five years. Despite having missed at least one game in every season of his career but one, Edmunds has never failed to surpass 100 total tackles, reaching his career high of 121 during his rookie campaign. With only 6.5 sacks to his name, he's not especially known for getting after the quarterback, but Edmunds can be disruptive as evidenced by 32 tackles for loss and 18 quarterback hits over his five seasons of play.
While he's always been disruptive in the passing game, as well, with five interceptions and 35 passes defensed in his career, Edmunds took his play in that area to a new level in 2022. According to Pro Football Focus (subscription required), his coverage grade of 90.0 (1st of 70 qualifying linebackers) assisted in him grading out as the 5th best linebacker in the league with defense grade of 81.9. The analytics-based site has not always favored Edmunds. In his first four years of play, the site ranked him as the 67th, 48th, 74th, and 60th best linebacker, respectively. His run defense has usually been a stronger point of his game while coverage has tended to sink his overall score. When it mattered most, though, in a contract year, Edmunds turned in the best performance of his young career in what now seems like an audition for free agency.
There's no doubt that after this past season, Edmunds should likely be the top-earning inside linebacker in free agency this offseason. His top competition for a new deal this summer should be newly released Zach Cunningham, who was one of several cap casualties of the Titans this week. Besides Cunningham, the top inside linebackers set to hit free agency are likely Lavonte David, Deion Jones, Denzel Perryman, and Germaine Pratt.
David is a wily veteran who, despite his advanced age of 32 years old, is still playing at an elite level in the NFL. He has played his entire career in Tampa Bay and is currently wrapping up a two-year, $25MM deal. Jones is also a veteran who had spent most of his career in Atlanta before being traded to the Browns this past year. His transition to a new team, along with an injury that forced him to miss the first six weeks of the season, resulted in one of his worst seasons, but he has shown the ability to play at an elite level in the past.
Perryman has always graded out fairly well in his career but has usually been limited by injuries. He signed a relatively low deal with the Panthers after his second bout with free agency before getting traded to the Raiders before the season began. Perryman has been stellar during his two years in Las Vegas, earning his first Pro Bowl selection last year. He played well again this year, despite injuries returning to plague his season. Pratt, drafted the year after Edmunds, has similarly been consistently productive over his career but waited until his contract year to have his best season.
David, Jones, and Perryman should all earn strong new contracts, but the numbers in them will likely reflect their age. Pratt, at 26 years old, will probably be the strongest competition for Edmunds alongside David and Cunningham. When determining what these contracts will look like, we can refer to recent deals. The Ravens recently made Roquan Smith the highest-paid linebacker in the NFL. No one in this group is reaching Smith's annual average value of $20MM. Likewise the salaries of top players at the position like Shaquille Leonard, Fred Warner, and C.J. Mosley are likely out of reach.
Most linebackers around Edmunds age earn four- to five-year contracts. There are a number of linebackers making $10MM per year that will likely set the starting point for negotiations. Between the $10MM earners and Mosley are only David's old contract at $12.5MM per year, Jones's old contract at $14.25MM per year, and Cunningham's old contract at $14.5MM per year. While Jones and Cunningham were known as higher-volume tacklers than Edmunds when they signed those deals, Edmunds recent endeavors in coverage surpass theirs at that time, and coverage for a linebacker in today's NFL is an extremely valuable trait.
That being said, Edmunds should find a five-year deal with an average annual value of up to $15-16MM. A $75MM or $80MM contract may seem high for an inside linebacker, but the Ravens set the market by giving Smith $100MM, and now it's up to the rest of the league to keep up if they want a top-end linebacker like Edmunds.
Follow @PFRumors