Mike McGlinchey has said he wants to stay in San Francisco but has also acknowledged, as should be expected, money will play a major role in determining if he will. 49ers GM John Lynch expects the veteran right tackle to price himself out of the team's range.
Lynch said at the Combine he expects a robust McGlinchey market, Matt Maiocco of NBC Sports Bay Area notes. The 49ers already have the league's highest-paid offensive lineman, left tackle Trent Williams, which has long made it unlikely they would pay up for McGlinchey. That said, Lynch would be prepared to push to retain him if his market did not take off as expected.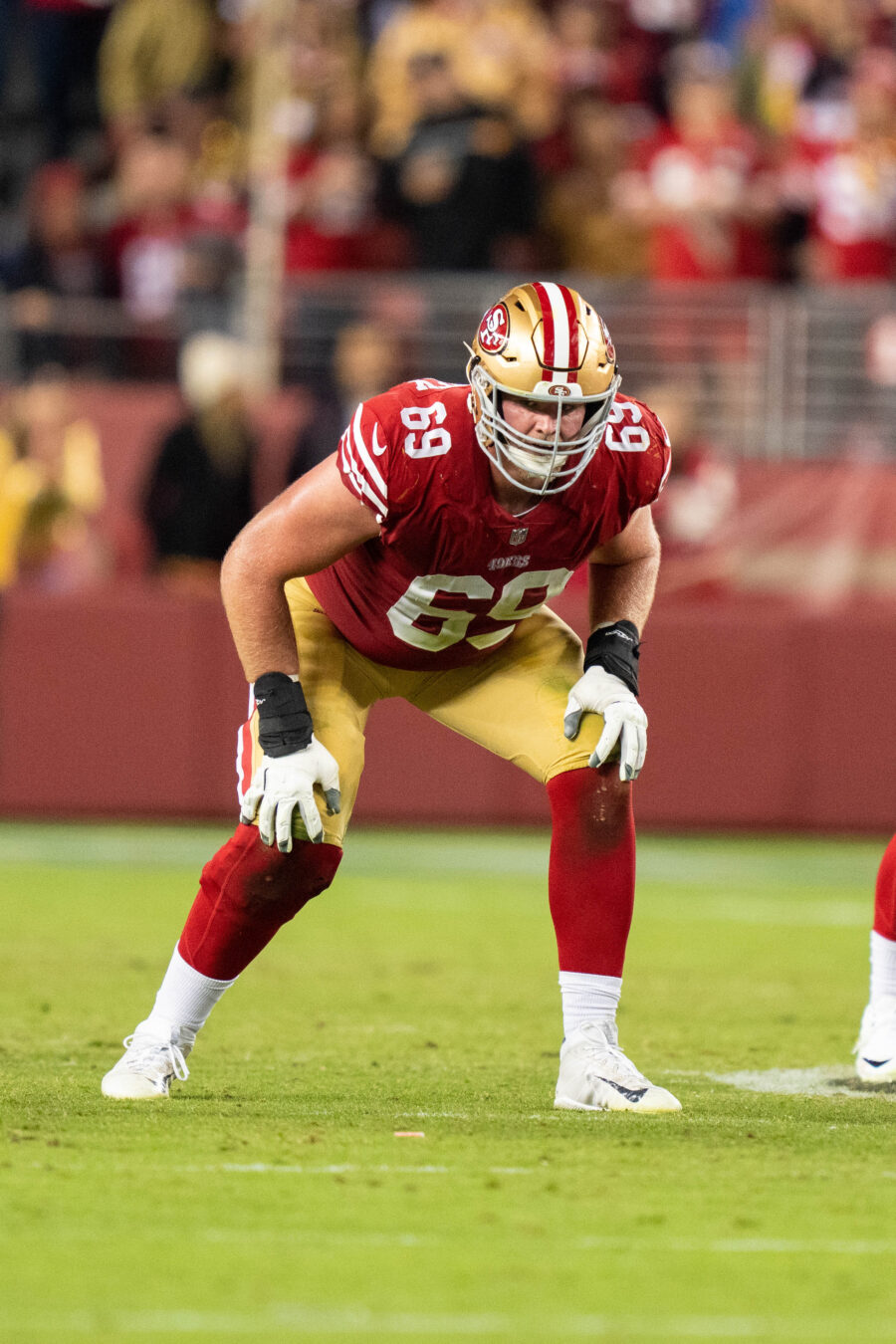 "Could he miss his market? Sure," Lynch said. "Then would we be interested? Of course we would. But I don't see that happening. I see him being a coveted player. When you have Trent and the way our team is comprised, the reality is it's just a tough deal for us."
This free agency class stands to help some teams in need at right tackle. McGlinchey joins Kaleb McGary and Jawaan Taylor as veteran right tackle starters available. Taylor has also said he wants to stay with the team that drafted him — the Jaguars — but each should be in position to command lucrative contracts. McGlinchey turned 28 last month; the Notre Dame product will need to use this free agency to capitalize on his rookie-contract performance level.
McGlinchey has started all 69 games he has played. This past season, he bounced back from a quadriceps injury that ended his 2021 campaign. He made $10.88MM on the fifth-year option in 2022; his free agency contract should check in considerably higher in terms of average annual value. The salary cap jumped by more than $16MM this year, and five right tackles earn at least $17MM on average. A bidding war could push McGlinchey into that stratum. Lynch classified McGlinchey as being just behind the elite players at the position.
Williams earns $23MM per year. No team that employs a left tackle in the top 10 in AAV at that position is currently paying a right tackle a top-10 contract at that spot. The Jaguars and Falcons, with Cam Robinson and Jake Matthews respectively stationed at left tackle, face similar challenges. Depending on their free agency activity, the 49ers will be expected to collect a prime compensatory pick for losing McGlinchey, who stands to join Laken Tomlinson as O-linemen to cash in after successful runs in San Francisco. The Jets gave Tomlinson a three-year, $40MM deal in March 2022.
Follow @PFRumors