5:17pm: The Patriots will land Gesicki for just $4.5MM in base value, AtoZsports.com's Doug Kyed tweets. While the ex-Dolphin has another $4.5MM available via incentives, this base is less than half the money he made on the tag in 2022. The former second-round pick will see $3.5MM guaranteed.
8:52am: Two of this market's top pass catchers available will end up in New England. After agreeing to terms with JuJu Smith-Schuster, the Patriots are adding Mike Gesicki to their 2023 equation.
The former Dolphins tight end agreed to terms on a one-year deal worth up to $9MM, Adam Schefter and Field Yates of ESPN.com report. Gesicki will join a Patriots team that just traded one of its recent big-ticket tight end acquisitions — Jonnu Smith — to the Falcons.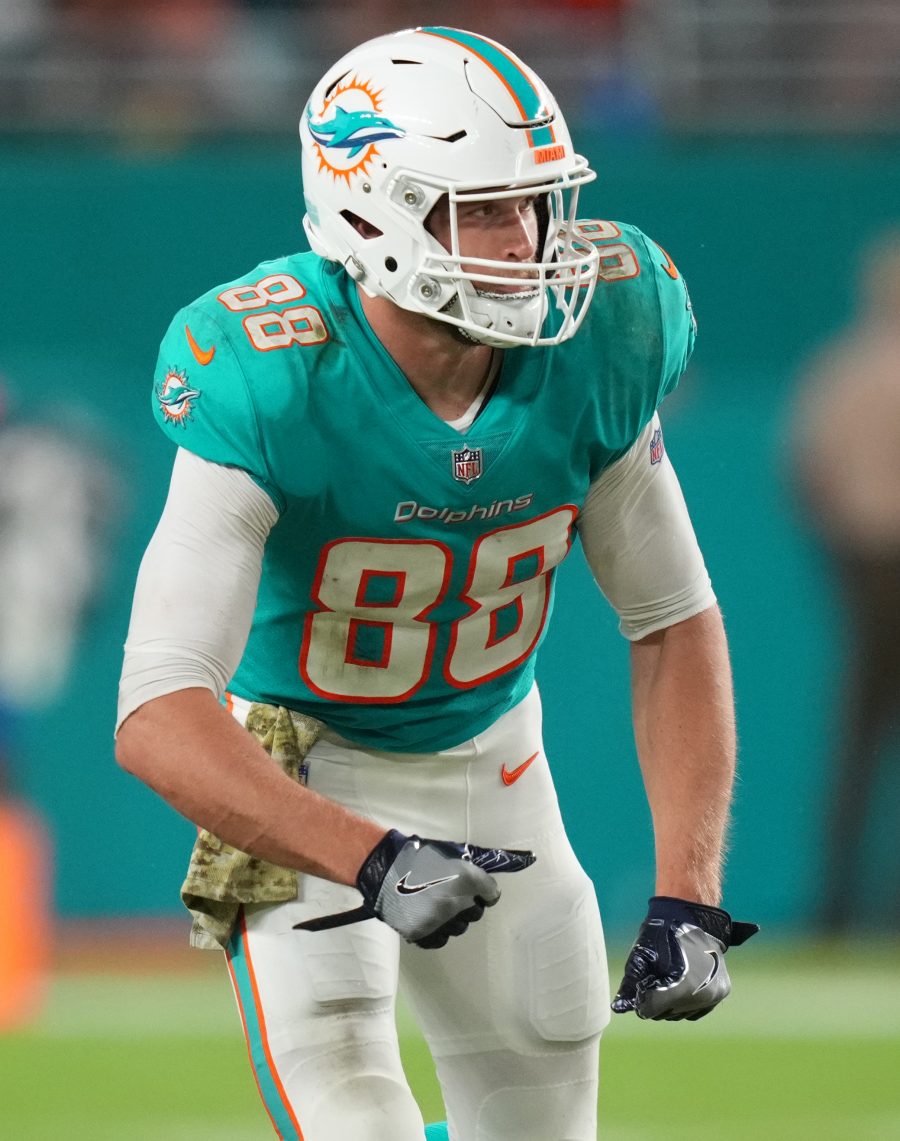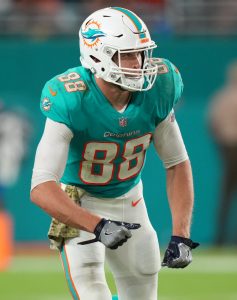 Friday morning's agreement will reunite Gesicki with new Pats offensive coordinator Bill O'Brien, whom Yates notes recruited the talented tight end back when he was head coach at Penn State. Gesicki's Nittany Lions career ended up landing him on the second-round radar, leading to a Dolphins 2018 investment. O'Brien, however, never ended up coaching Gesicki at the Big Ten school. He soon left for his Texans HC gig in 2014.
While Dalton Schultz has not joined a team yet, Gesicki's deal does not match his 2022 salary on the franchise tag. Jessie Bates scored a monster payday from the Falcons, while Orlando Brown Jr. accepted a Bengals deal with a lower AAV compared to what the Chiefs offered before last summer's tag deadline. But the talented tackle still received $31MM guaranteed. Gesicki will be tied to a "prove it" deal following his disappointing season on the tag.
Despite tagging Gesicki at the $10.9MM tight end price last year, the Dolphins diminished his role. After back-to-back 700-plus-yard receiving seasons, Gesicki managed just 32 catches for 362 yards. Gesicki's targets plummeted from 112 in 2021 to 52 last season — 28th among tight ends. But Gesicki's 1,483 yards from 2020-21 ranked fifth among tight ends in that span. The Patriots will pair Gesicki with Hunter Henry, and the former's deal will not cost them what it did to add Smith two years ago.
Even before last season, it was easy to see Gesicki would not be an optimal fit in Mike McDaniel's offense. The former profiles as a big wide receiver, and his role minimization came as McDaniel sought a tight end with better blocking skills. Bill Belichick categorized Gesicki as a big wideout when asked about facing him in the past, and it will be safe to assume he and O'Brien are planning to capitalize on the 6-foot-6 tight end's receiving skills more than McDaniel did in 2022.
Gesicki, 27, came into the 2022 offseason with more momentum; he likely would have scored a multiyear deal had the Dolphins not tagged him. The Patriots will gauge his fit, and Gesicki will need to fare better in 2023 in order to score a bigger guarantee on the 2024 market. Or, the Patriots, who are entering Year 3 with Henry, could end up working out an extension. They will have exclusive negotiating rights with the former trade candidate until March 2024.